Welcome Home To
Cass Lake Front Apartments
Located at 1751 Cass Lake Front Rd, Keego Harbor, MI 48320
Have you been searching for an affordable luxury apartment with a view? If so, then look no further than Cass Lake Front Apartments in Keego Harbor, MI. Located in one of Michigan's sleepy beach towns, our Cass Lake Front Apartments' day-to-day operations are run by Brookfield Management. This Michigan management company specializes in overseeing multi-family residential communities and has a strong focus on apartment buildings and manufactured homes throughout the state. Here at Cass Lake Front Apartments in Keego Harbor, MI, our full-service property management team has taken a wonderful multi-family apartment community to even better heights.
Apartments in Keego Harbor, MI
Our Story
Brookfield Management has always had a clear focus on customer service and attention to detail. Being able to offer luxurious and affordable apartments in several cities throughout Michigan, including Keego Harbor, MI, is why we started this property management company.
Not only are we proud of the work we have accomplished at other properties, but we are extremely pleased with what we have been able to do in Keego Harbor. At our apartments for rent in Keego Harbor, MI, we wanted our residents to have access to this wonderful city and the beautiful Cass Lake, all while offering inexpensive, quality apartment homes for growing families, young professionals, and people currently on a fixed income.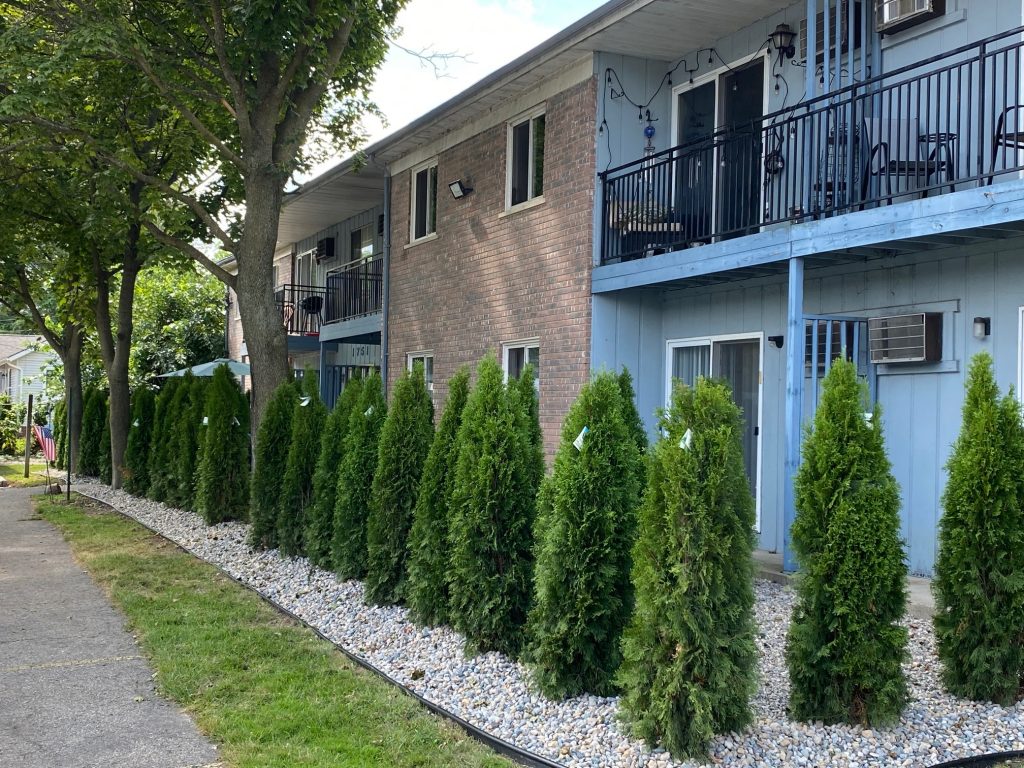 As a family-owned and operated company, Brookfield Management understands that a close-knit community that is committed to putting its residents first makes all the difference. That is why we offer high-end apartment homes with the latest features/amenities, plus we offer tenant conveniences like online bill pay and included utilities (water). We also know how important it is to voice your concerns to a familiar face, or even just a real person. So, you can always expect to reach a knowledgeable team member to assist you with any and all tenant concerns.
Our residents are like family, and we make it a point to be there for them when they need us — whether that means addressing maintenance issues in record time or working with tenants who are experiencing economic hardship. Though we have several other properties in Michigan, our goal has always been to make every resident feel like their community management team cares about them.
Our Commitment
As a whole, we are committed to providing quality customer service and a wonderful apartment living experience in Keego Harbor, MI. Our primary measure of success continues to be customer satisfaction and a happy, thriving Keego Harbor, MI community.
By delivering the best service possible on a consistent basis, we are able to foster long-term professional relationships with our residents. Moreover, we pride ourselves on being available day or night. No matter the issue, our management team is here, ready to listen, understand, meet, and even exceed your expectations.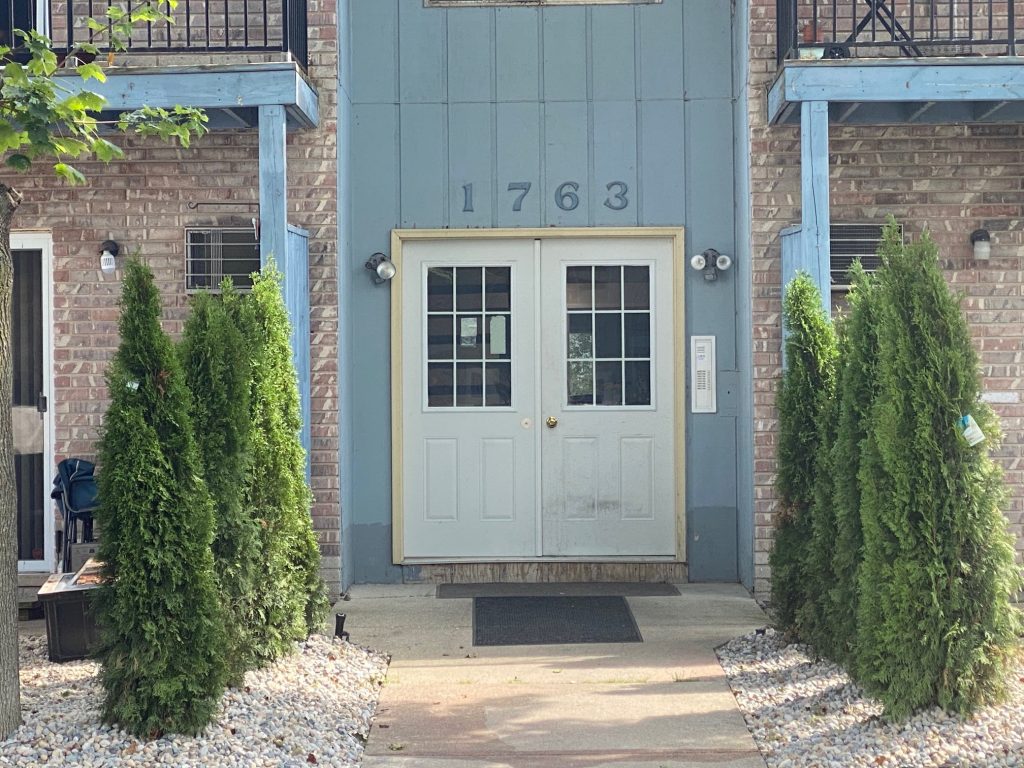 We want our residents to feel like they are truly a part of a community; one that feels like home. That is why in everything we do and our top priority is making sure we put our residents first. In fact, we have built quite a positive reputation simply by ensuring our residents are healthy and happy.
If nothing else, we want our apartments for rent in Keego Harbor, MI residents to know that they are in good hands, especially now. Despite these uncertain times, our commitment to our community and its residents is a constant that will never change.
What We Offer
It is hard not to fall in love at first sight with our Keego Harbor, MI rentals, especially if you have been looking for the most affordable apartments for rent in a beautiful setting. Located on the outskirts of Keego Harbor, MI, our community has spectacular views of the lake, with also free public lake access, and we are on a large landscaped lot with mature trees, which makes our complex the perfect place for you and your family to call home.
Inside, you will find both a contemporary 1-bedroom apartments for rent in Keego Harbor, MI floor plan (750 sq ft) and a 2-bedroom apartments for rent in Keego Harbor, MI (950 sq ft) floor plan (square footage definitions vary).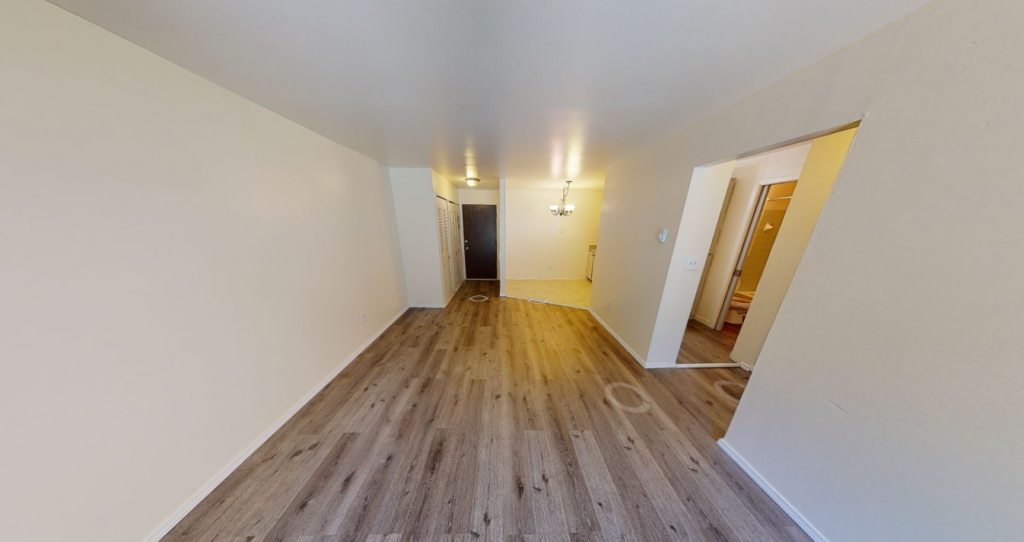 All of our available floor plan layouts are fully upgraded with granite countertops, fully-equipped pub-style kitchens, spacious bedrooms, spa-like bathrooms, hardwood flooring, outdoor patios or balconies, air conditioning, and extra storage. There are also washer/dryer facilities available on-site for the entire community to utilize. So, no matter which floor plan you choose, you are getting a floor plan with top of the line finishes.
We also love furry friends, or rather we are pet-friendly. So, if you have pets, you can definitely bring them along. We allow both cats and dogs, plus our apartment pet policy is more reasonable than most high-end communities.
Other amazing communal perks include pet amenities, all utilities included in your rent, except for electricity, as well as snow removal and trash pickup are at no extra cost.
Strategically Located
In addition to having so much to offer and a first-rate management team, our Cass Lake Apartments for rent in Keego Harbor, MI are located just five minutes from US-24 and 10 minutes from I-75, in Oakland County (Michigan's second-largest county).
Strategically situated right off of Cass Lake Road, on Cass Lake Front Rd, (Address: 1751 Cass Lake Front Rd, Keego Harbor, MI 48320) our hidden location gives Cass Lake Front Apartments a quiet and secluded feel. We are literally just minutes away from the city's downtown area. Downtown Keego Harbor is where you will find shopping centers and Keego Harbor restaurants, on top of being very near the finest Keego Harbor schools in the top ranking school systems of West Bloomfield and Waterford School Districts (buses for schools attendance zone nearby property identified right out front).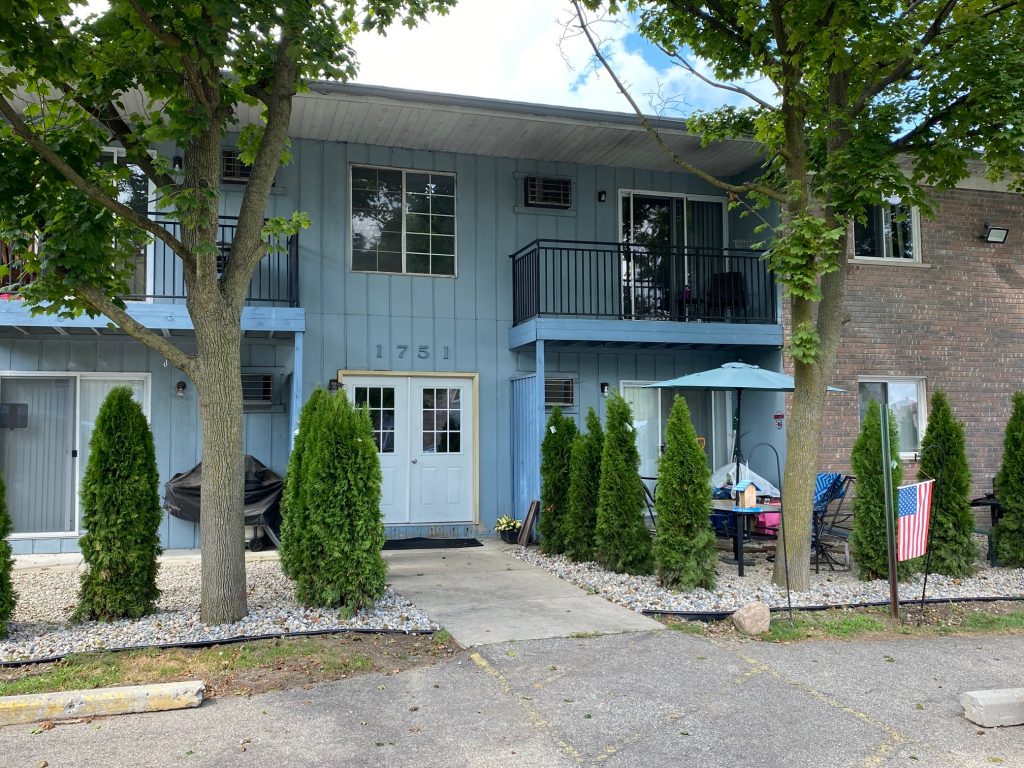 Just around the corner you will also find other everyday conveniences and must-haves, such as accessible public transportation, grocery stores, recreational centers, and a wealth of entertainment options. Plus, for any nature lovers out there, you will feel right at home thanks to all of the wonderful lakes, like Cass Lake, Sylvan Lake, and Pine Lake, amazing Keego Harbor parks and rec (nature parks), like the MI E.L Johnson Nature Center, the West Bloomfield Woods and Nature Preserve, the Waterford Oaks County Park, and the Dodge 4 State Park, along with many nature/biking/hiking trails and outdoor recreation activities to partake in (sports fields, golf courses, etc.).
Keego Harbor is filled to the brim with historical sites, museums and galleries as well.
What Makes Us Different
Now that you have a better understanding of our Cass Lake Front Apartments in Keego Harbor, MI, what are you waiting for? Come see what makes us different.
As an apartment community, we truly care about our staff, residents, all guests, and, ofcourse, your pets. This is why we here at Cass Lake Front Apartments go above and beyond to ensure that everyone has the best experience possible while on the premises.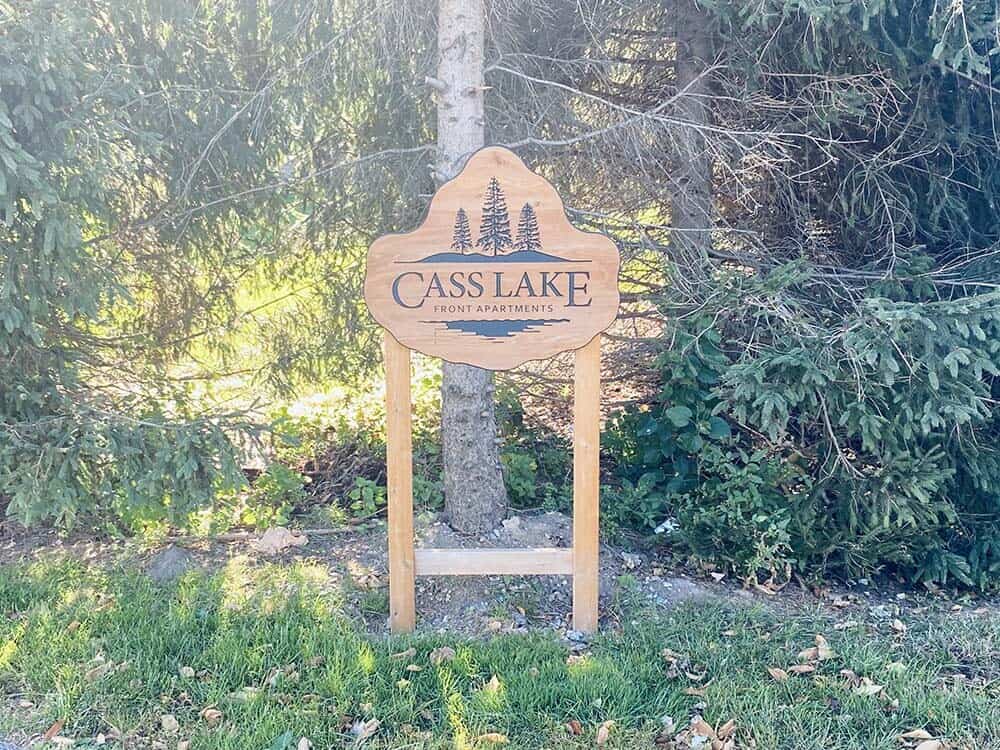 We also host various community events so you can get to know the people who live next to you and can spend time with the whole Cass Lake Front Apartments family. The bottom line is that we can guarantee a more personable experience here compared to any other apartment complex.
Schedule an Appointment
So, why not schedule an appointment today and get the ball rolling on these lavish and luxurious apartments in Keego Harbor at Cass Lake Front Apartments? While you are at it, take a virtual apartment tour or 3D tour of our luxury 1-bed and 2-beds apartments in Keego Harbor online. If you are interested in a home here at our Cass Lake Front Apartments in Keego Harbor, then contact a team member and they will gladly assist you with all apartment related info.
For in-person tours at Cass Lake Front Apartments, in accordance with CDC health and safety guidelines, we require that you make an appointment. That said, if you would like to know about the steps we are taking in order to keep our staff, management team, and residents safe, just ask. Ultimately, we pride ourselves on doing everything possible in order to keep our Cass Lake Front Apartments community in Keego Harbor, and everyone, safe.
Come visit us at 1751 Cass Lake Front Rd, Keego Harbor, MI 48320!
Cass Lake Front Apartments offers:
• 24-hour On-call Maintenance Support
• Personal Storage Lockers
• Online Resident Portal System
• Comfortable Outdoor Areas
• Ample Parking (Covered Carports)
• West Bloomfield School District: Buses Pick Up Front
• Management-Hosted Appreciation Events For Residents
• Eco-friendly A/C Units
• On-Site Laundry Facilities
• Free Public Lake Access
• Patios or Balconies
• Below Average Rent Rates

.

Cass Lake Front Apartments love your pets, too!
• Large Dogs Allowed
• Walking Distance To Multiple Dog Parks
• Waste Stations
• Multiple Pets Allowed
• Scenic Areas To Walk Your Furry Friends!
Frequently Asked Questions
Q: What are noise levels like at Cass Lake Front Apartments?
A: We have no objections to you entertaining your friends or family, but after 10:00 p.m. during the week and 11:00 p.m. during the weekend, your party and music must be turned down and shall be contained within your apartment. Remember, your neighbors have a right to peace and quiet, and those who work need their sleep. Violating these rules may result in fines and/or termination of tenancy.
No tenant(s), occupant(s), their guest(s) and/or invitee(s) shall do anything on the premises or in the apartment community which interferes with the rights, comforts or conveniences of another tenant of the apartment community, Landlord, its agents and/or employees. No excessive noise, music, disorderly conduct, or conduct annoying or disturbing to another tenant of the apartment community, Landlord, its agents and/or employees, shall be permitted in any part of the community. Landlords shall be the sole judge of what constitutes an annoyance or disturbance.
Q: How safe is Cass Lake Front Apartments?
A: We have absolutely ZERO TOLERANCE FOR CRIME. Criminal activity of any kind is an irreparable violation of our lease and good cause for termination of tenancy. A single violation shall be deemed a serious violation and material and irreparable non-compliance. It is understood that a single violation shall be good cause for immediate termination of the lease.
Q: Who manages Cass Lake Front Apartments?
A: Brookfield Management
Q: What is the pet policy at Cass Lake Front Apartments?
A: Please find our Pet Owners Rules & Regulations here