Virtual Apartment Tour
At Cass Lake Front Apartments, we take pride in showing our prospective tenants and residents what we have to offer. Either through a virtual apartment tour/3D tours or an in-person tour, you can see exactly what your future apartment home looks like and experience all the amenities you will have access to once you are a resident at Cass Lake Front Apartments.
If you opt for a virtual tour first, you can explore our 1-bedroom apartments for rent in Keego Harbor, MI and 2-bedroom apartments for rent in Keego Harbor, MI — both of which are briefly described and shown via the virtual tours below.
1-Bedroom Apartment for Rent
Are you one of those residents looking for affordable luxury lake living? Well, our 750 square feet one bedroom apartments for rent floor plans have custom features and all the comforts you expect to find in a high-end apartment community.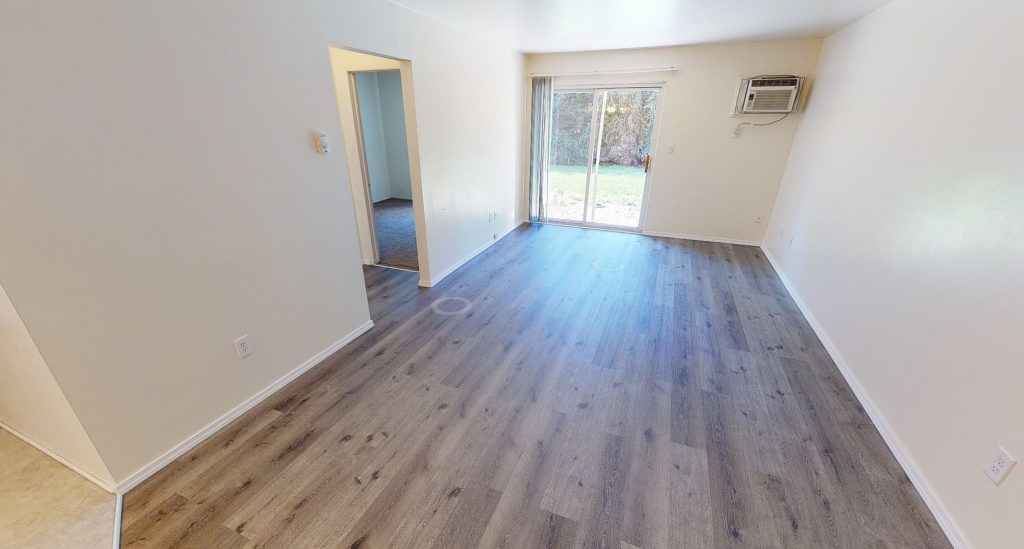 Here, young professionals, retirees and couples all enjoy our open one bedroom apartment home layouts with their large living rooms, a single bedroom, one bathroom, gourmet galley kitchens, ample storage space, private patios/balconies, plus more.
As you virtually go from one room to the next via our virtual tour, note our open bedroom's modern fixtures, abundance of natural lighting, oversized windows with coverings, stain-resistant carpeting, custom hardwood and tile flooring, and fresh paint.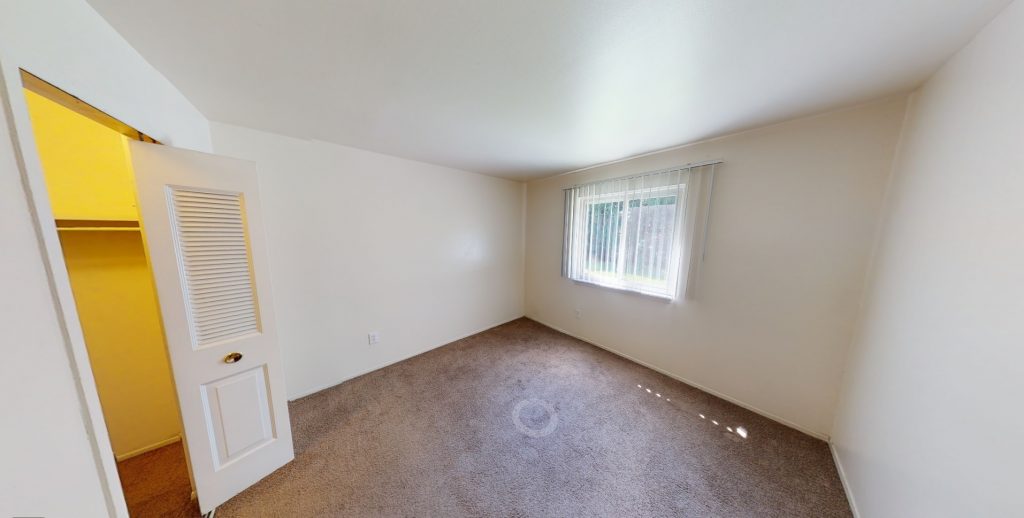 The one bedroom unit's galley kitchen comes equipped with energy-efficient appliances and gorgeous granite countertops. Other notable apartment home features you will notice during the virtual tour include one of a kind views, a spa-like bathroom with modern vanity and vinyl tile flooring, a spacious walk-in closet, and so much more.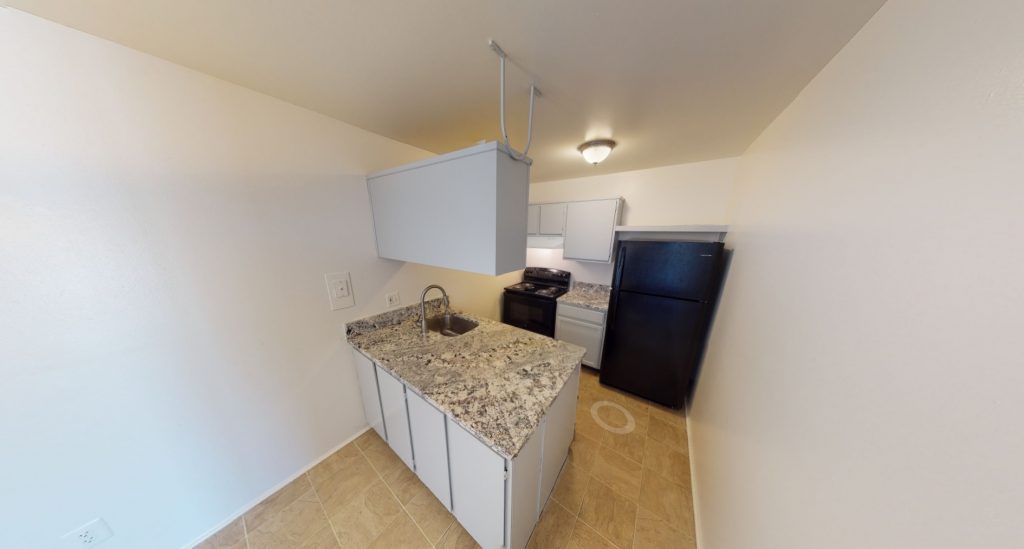 Our one bedroom apartments for rent, along with all our other incredible apartment homes, are available for in-person showings as well, by appointment only.
2-Bedroom Apartments for Rent
You can also take a virtual tour of our family-style two bedroom Keego Harbor apartments for rent here at Cass Lake Front Apartments. Our two bedroom units have 950 square feet of living space, contemporary hardwood floors, casual galley kitchens, sizable bedrooms, and more.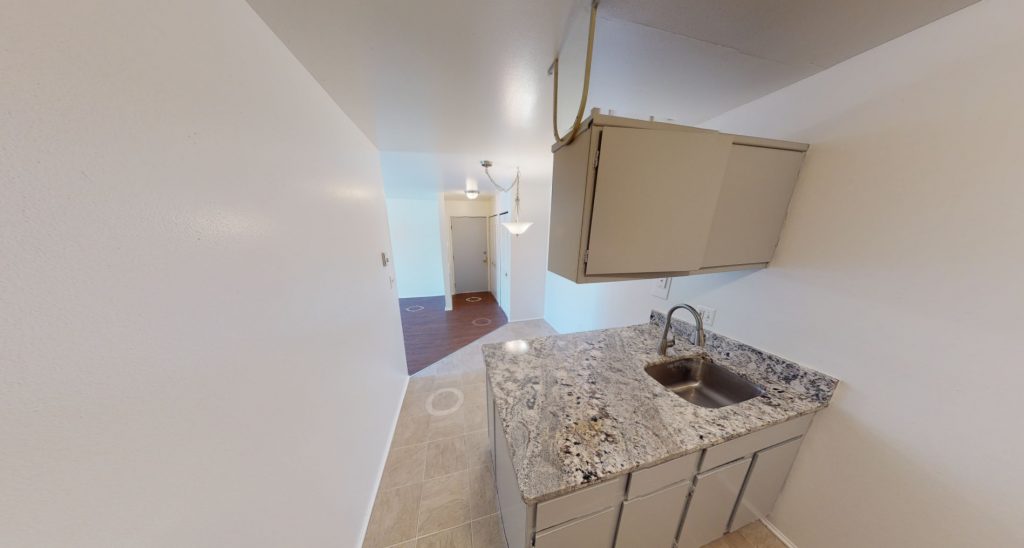 Similar to our one bedroom unit floor plan, these family-style apartments have an open combined living/dining space (as shown in the virtual tour), upscale bathrooms, plush carpeting, and custom features.
Notable highlights here include a contemporary layout, chic touches, oversized windows with amazing views, a master bedroom with a walk-in closet, a second bedroom, and an inviting atmosphere.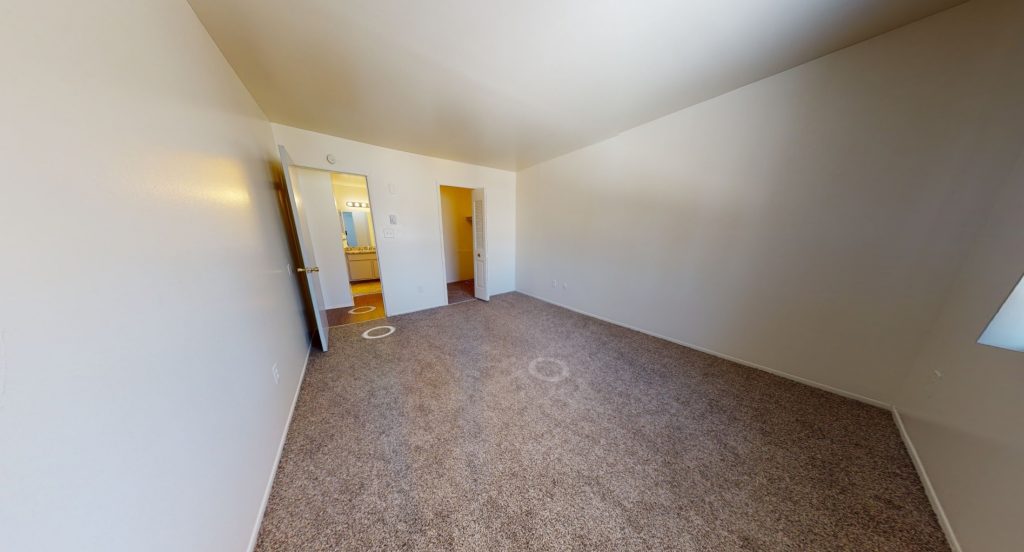 During your virtual tour, you should also note the two bedroom's spacious private balcony/terrace, the elegant bathroom tile flooring, the incredible granite countertops, the ample in-unit storage, the energy-efficient LED lighting, and the brand name appliances.
Standard Real Estate Apartment Features for Both of our One and Two Bedroom Apartment Units
Refrigerator
Oven/Stove
Ample Storage
Garbage Disposal
Laundry Facilities
Serene Lake Living
Pets are Welcomed (see our apartment pet policy)
Complimentary Snow Removal and Grounds Maintenance
Flexible Lease Options
Utilities Included (water, gas, and trash removal)
Beyond the Virtual Apartment Tour
As shown in our virtual tours, our available units are thoroughly cleaned, sanitized, and repainted before your scheduled move-in date. Our complex has controlled access, 24-hour emergency maintenance, and an attentive staff. Plus, Cass Lake Front Apartments in Keego Harbor, MI has great communal facilities that you can come see for yourself.
Communal Facilities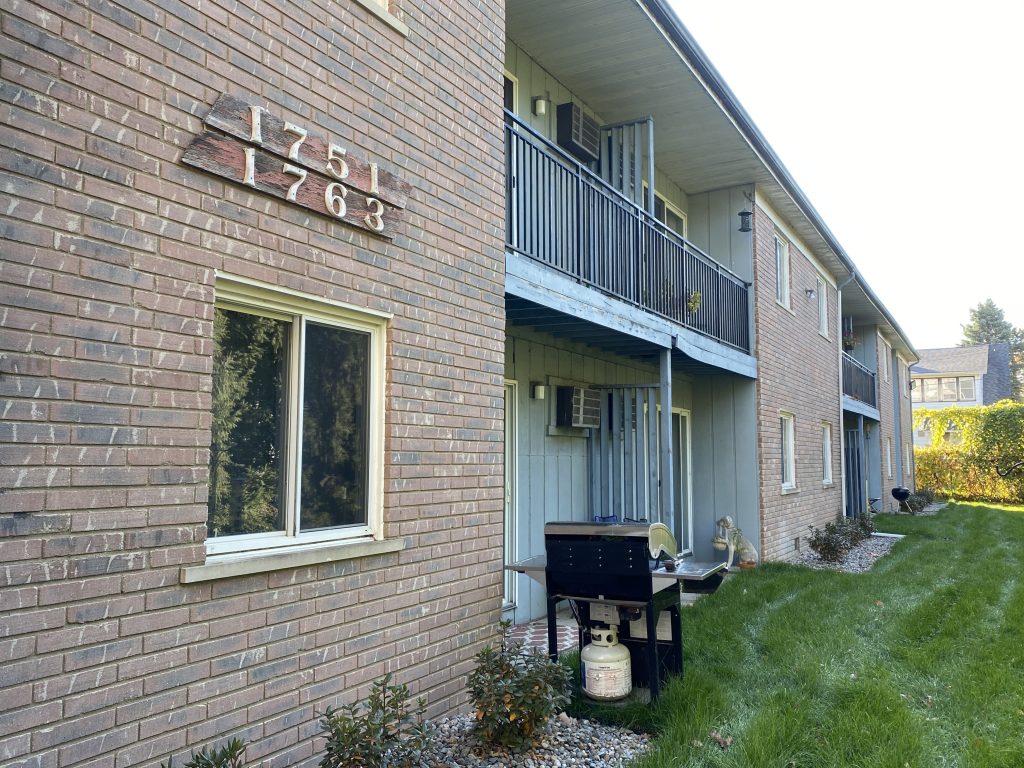 Security Measures
Our Cass Lake apartments are located in one of Michigan's safest cities — Keego Harbor. Nevertheless, our apartment community has a host of security measures in place to ensure all of our residents feel as safe as possible. Our apartment homes have key entry and double unit door locks (not clearly shown in virtual tours, but we have it!). Plus, our parking lot is well-lit.
On-Site Laundry
Though our apartments in Keego Harbor, MI do not have in-unit washers or dryers, we do offer on-site laundry facilities.
Features for Your Four-Legged Friend
Cass Lake Front Apartments welcomes your four-legged friends with open arms, plus we have on-site pet amenities — a pet potty area and a grassy play area. Also, just around the corner you will find an abundance of pet-friendly parks and nature trails, nearby doggy-daycares, veterinarians, pet supply stores, as well as walking trails nearby.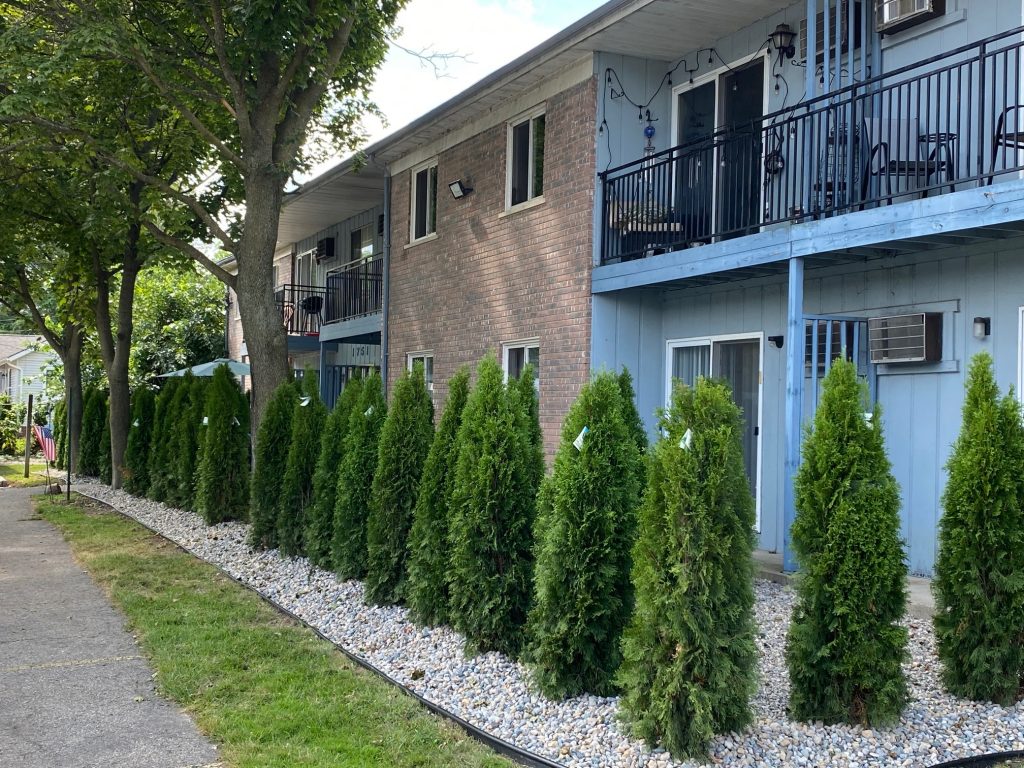 Resident and Guest Parking
Finally, all apartments for rent come with a designated carport covered parking spot, and extra spaces can be reserved at your request. Our community also has ample parking for guests and visitors. This is not shown in our virtual tours, but you can check it out in-person.
Just Outside Our Complex
Cass Lake Front Apartments is located in what we like to refer to as a sleepy little beach town. Nevertheless, Keego Harbor itself is a serene and peaceful lake community with businesses, stores, Keego Harbor restaurants, and everything else you could need. Plus, our community is close to several major expressways, like M-5, I-275, and I-696. Our residents also have access to multiple top-rated Keego Harbor schools, as well as the privilege of living in one of the premier school districts in the state.
After the Virtual Apartment Tours
You may have missed some of the nuances of our affordable contemporary apartment community during your virtual tour. Therefore, it is highly recommended that you schedule a tour in-person.
You can call or contact Cass Lake Front Apartments property managers online to schedule a tour in-person of our rental properties so you can see more beyond the virtual tours.
More Info
Here at Cass Lake Front Apartments, you can request a no-contact self-guided tour (aside from the virtual tours), or one of our knowledgeable team members will gladly walk you through the community. Note, if you have never participated in a self-guided tour, the process is fairly simple — the keys will be provided for you, and you tour apartments at your own leisure; just like virtual tours, but you are physically in the unit.
Take Away
Ultimately, once you get a glimpse of what Cass Lake Front Apartments has to offer via our virtual tours, we are confident you will want to take the next step and call this place home. Plus, our apartments in Keego Harbor, MI are tailor-made for every lifestyle and budget, have amazing features, as well as having access to true luxury lake living.
That said, if you have any questions or are ready to pull the trigger to sign a lease and rent one of our amazing apartments, a Cass Lake Front Apartments associate can assist you online or by phone. You can also start the leasing process online after viewing the virtual tours by filling out our application.
So, what are you waiting for? Check out our one and two bedroom virtual apartment tours or apartment listings and schedule an in-person tour at your earliest convenience.