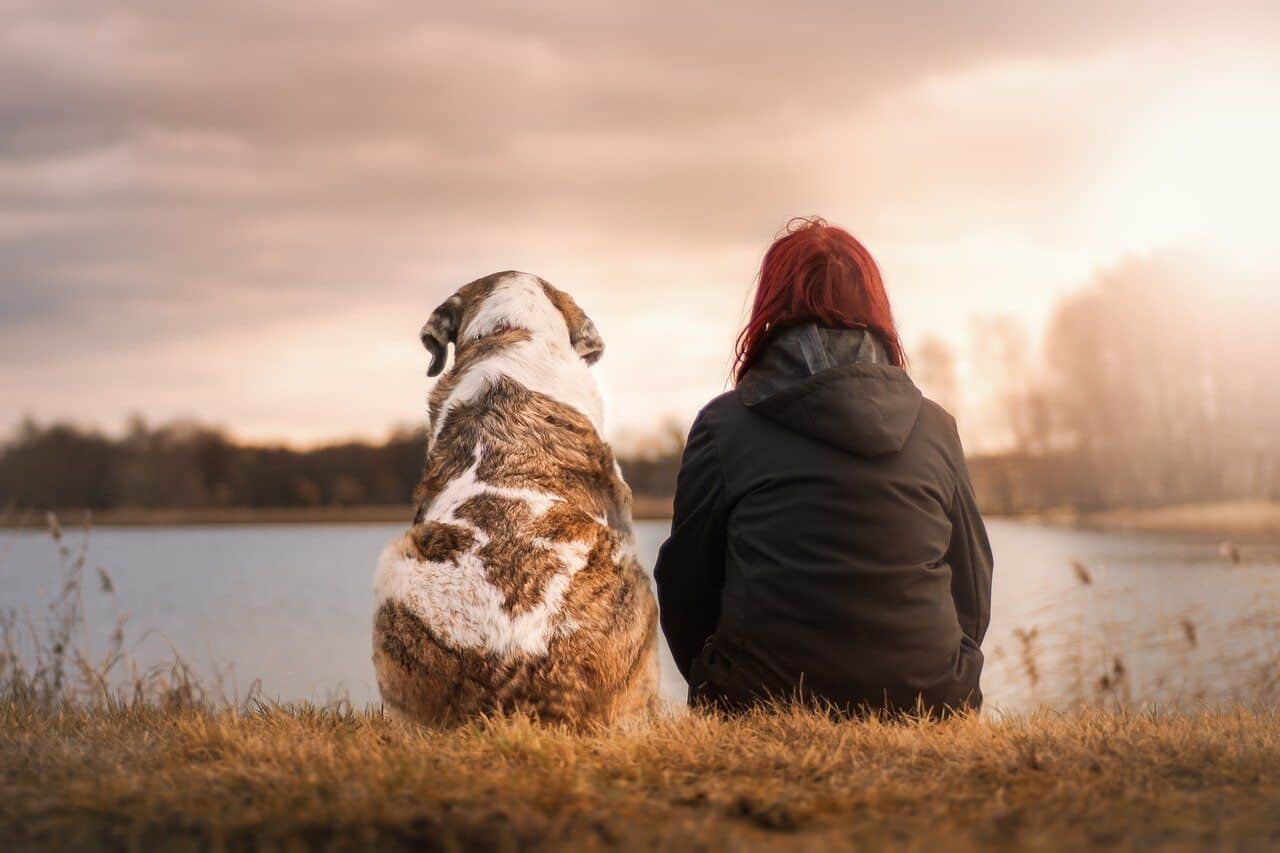 August 24, 2020 at 2:21 pm · Justin Becker · Comments Off on Top 5 Dog Friendly Spots in and Around Keego Harbor
Moving to a new place involves more than just hiring movers and unpacking. In fact, there are a whole host of things you need to take care of in order to be officially moved into your new place or apartment home. Nevertheless, if this is your first time moving to an apartment with your furry friend, you may have some questions as to how to acclimate your dog, or rather how to help him/her adjust to apartment living.
There are several things you can do to make your four-legged best friend feel right at home. For starters, one of the easiest ways to make your pup feel at ease with their new surroundings is to purchase a few treat-dispensing toys. Of course, if you are not big on giving your dog an endless supply of treats, then you could consider hiring a dog walker/sitter or find new ways to make the space fun for them. Try playing a few brain games with your pet in your new apartment or consider taking your dog with you while you run errands. This could mean taking your pet to the store, a pet supply store, restaurants, or just exploring the area together.
If you are interested in getting out with your dog more, there are a variety of places you can take your pet in your new city. That said, to better assist you with your Keego Harbor adventures, here is an overview of the top five dog friendly spots in and around Keego Harbor.
Top Dog Friendly Stores
It is important to take your dog out and about with you, especially if you have recently relocated. The reason this helps is because your pet feels safe and more comfortable with you around. Think about it, if you leave your dog in a new place that is unfamiliar to him/her, then you can expect to have an anxious pet on your hands. Therefore, taking your pup to do some light shopping or even to a local pet store every now and then can help him/her adjust.
Our top pick for dog friendly stores in or near Keego Harbor is actually Home Depot. Located on South Telegraph Road, Home Depot is a big retail chain that does allow you to bring your dog in the store. Of course, if you are purchasing a lot of stuff, you may want to leave the dog at home. Nevertheless, if it is a simple errand, then take your furry friend to the hardware store already.
Furthermore, if you are looking to hit up the local pet store in Keego Harbor, your best bet is Pet Supplies Plus in Bloomfield Hills. Located just outside the city limits, this can be a great little "field trip" for you and your dog. Plus, you can stock up on treat-dispensing toys while you are there.
Best Dog Parks
If you want to treat your furry friend to an afternoon of fun, then you will be glad to know that there are several dog parks in the area, like William Grace Dog Park in Farmington Hills and the Novi Dog Park.
Here, our top pick is none other than the Orion Oaks Dog Park. This lush open green space for dogs is a favorite among locals and residents in other neighboring cities. A few notable park features here include 24-acres of fenced-in property, a lake/pond with a doggy-accessible dock, trash cans and poop bags, plus multiple shaded areas for both of you. Orion Oaks is located on Joslyn Road in Lake Orion and definitely worth the trip.
Top Dog Friendly Restaurants
If you and your dog have worked up an appetite while exploring the area, then you should check out the various dog friendly restaurants in and around Keego Harbor.
For those looking for a sweet treat and maybe to share a cone with your furry friend, then the Dairy Queen in Keego Harbor is for you. Located just off of Orchard Lake Road, this quick-service eatery or food spot is a great place to bring your dog. Consequently, this is our pick for the city's top dog friendly restaurant.
If you would prefer something a little less casual or a dine-in experience, then there are several dog friendly eateries in the area worth trying. One other spot that is just around the corner is Elly Mags Doggie Bag. Here you and your pup can order burgers, salads, sandwiches, and more—all from the comfort of your car. Alternatively, you can sit out at this establishment's picnic tables and enjoy the lakefront views with your dog. Elly Mays is located on Walled Lake Drive in the city of Walled Lake, and the hours of operation are 1130 am to 8:00 pm, Monday through Saturday. Sundays Elly Mays opens at noon.
Best Hiking Trails
Yet another great way to get your dog more acquainted with the area is to take him/her to one of the best hiking trail spots around—the West Bloomfield Trail. Located in Keego Harbor, here, you will find ample nature trails. In fact, there are over 30,000 trail maps available online for you to peruse. This particular spot is ideal for a long, leisurely stroll through wooded areas, over bridges, and near lakes. In total, this open outdoor space covers 6.8 miles and goes from Haggerty Road to Woodrow Wilson Blvd. These trails are usually open from dusk till dawn.
First-Rate Dog Friendly Hotels
In terms of dog friendly hotels, you will only find two lodging accommodations in the city that allow small pets. Moreover, both of these establishments are Airbnb/vacation home rentals. The truth is Keego Harbor is a rather small city; thus, most hotels are located just beyond the city limits and in other cities like Troy, Auburn Hills, or Canton.
If you are looking for an affordable place for friends and family to stay with their pets, however, then the Airbnb rentals in the area are definitely worth considering, especially if your dog does not get along with another family member's dog or cat. Otherwise, your friends and family can check out dog friendly hotels like Candlewood Suites Detroit in Troy or the Hawthorne Suites by Wyndham in Auburn Hills.
Bonus Dog Friendly Spot
Besides the amazing dog friendly spots mentioned above, there are a few more spots worth taking your pet to. For instance, there are a few beaches or swim sites that do allow well-mannered dogs. However, if you cannot find one close to your apartment complex, that is perfectly fine.
Consider taking your dog for a walk through downtown Keego Harbor or even renting a boat to spend some quality time with your pup. Regardless of what you decide to do, Keego Harbor is very much an outdoorsy, recreational town. Therefore, you should have no trouble at all finding an adventure or two for you and your dog.
Take Away
Moving to a new apartment in any city comes with an adjustment period for both you and your pet. Just take it day-by-day and remember to stay calm. Spending more time with your pet and reinforcing positive behaviors will ensure that he or she is adjusting.
Ultimately, if you follow the suggestions mentioned above and explore Keego Harbor with your dog, then your pet will quickly adapt to its new surroundings. Just watch, in no time at all, both you and your dog will be settled into your new apartment home without a care in the world.