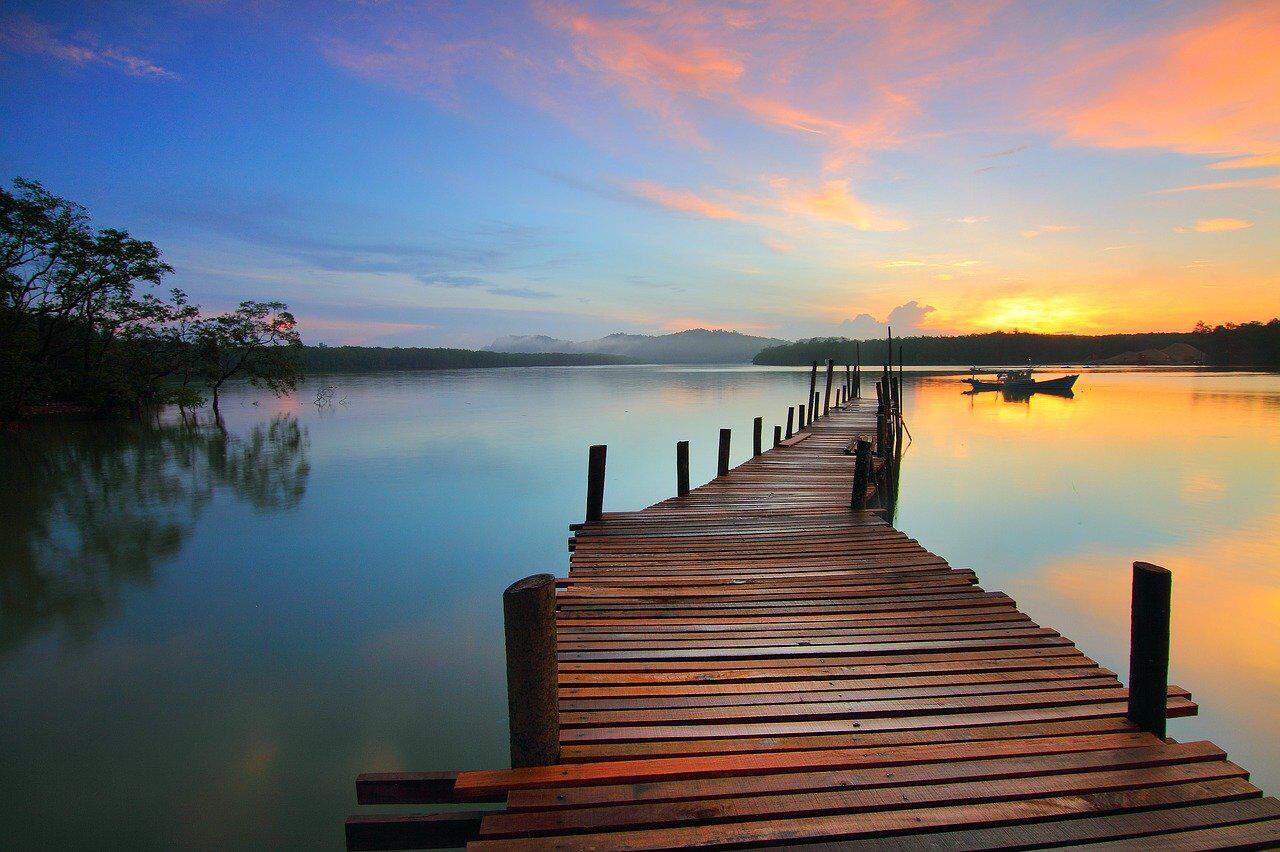 November 23, 2020 at 12:42 pm · Justin Becker · Comments Off on The Top Five Lakes In Keego Harbor
If you have never had the chance to check out Keego Harbor before, you do not know what you are missing. This sleepy little beach town is the perfect place to get away from it all or to simply enjoy endless outdoor recreation and lakefront living. That said, if you are considering a move to Keego Harbor, and you are curious about the top lakes in the area, then you have come to the right place. Here, you will quickly notice that you are only a hop, skip and a jump away from numerous lakes or bodies of water.
What's more, each nearby lake is different and has its own brand of unique splendor. In addition to its seemingly endless plethora of stunning lakes, Keego Harbor is also known for its contemporary and affordable apartment living. So, if you have always wanted to enjoy lakefront living, now here is your chance.
Personally, we could go on all day about the lakes and recreational activities in the city, but before we do, here is a list of the top five lakes in Keego Harbor, so you have some form of a reference point.
Cass Lake
One of the best known lakes in Keego harbor is Cass Lake. This particular body of water is on the main branch of the Clinton River and was actually named after a former governor of Michigan. Cass Lake is a wonderful public lake that connects several other lakes, or bodies of water, together and is the largest (1,280 acres to be exact) in Oakland County. Cass Lake is also the deepest Lake, with a depth of 123 feet, in the northern Metro Detroit region Of Michigan. A few additional facts about Cass Lake include:
This particular lake has a handful of contemporary apartment homes overlooking its serene waters.
It is by far one of the most popular public lakes around these parts.
Cass Lake is home to the exclusive Pontiac Yacht Club.
Cass Lake borders several townships, including West Bloomfield Twp. and Waterford Twp.
It has a state park in the northeast corner.
Sylvan Lake
Number two on our top list of lakes in and around Keego Harbor is none other than Sylvan Lake. Located just downstream from Cass Lake, Sylvan Lake Is known for its ample water sports. This 532-acre body of water was once upon a time two lakes – the Timber Lake on the north side and the Pickerel Lake on the south side. It was not until the 20th century that Timber Lake and Pickerel Lake became one. Its name literally means "located in the woods," and since 1912, there has been a private, not for profit, social club and marina on its shores — the exclusive Oakland County Boat Club.
Elizabeth Lake
Number three on our list of the top five lakes in Keego Harbor is also connected to Cass Lake. Elizabeth Lake is yet another amazing body of water in Oakland, which spans over 363 acres, has a sanded bottom and a depth of 72 feet. Interestingly, this freshwater lake was named after Former Governor Lewis Cass' wife, Elizabeth. This particular lake's claim to fame is its unique and electric residential neighborhood that surrounds the lake. Here, people come to check out the wide range of homes styles, which include Colonials, Ranches, Cape Cods, Split Levels and Bungalows — many of which date all the way back to the 1940s. Besides one of a kind homes, Elizabeth Lake is also a beloved fishing spot where people come to catch large and smallmouth bass, sunfish, yellow perch and a few walleye fish.
Orchard Lake
Coming in at number four is Orchard Lake. This 795-acre Oakland County lake is approximately 110 feet deep and is the second-largest and third deepest in the county. Here, an interesting tidbit is that this lake has its own 35-acre island named Apple Island. Native Americans originally inhabited this island before it was turned into an apple orchard by western settlers. This island is now abandoned and is actually protected as a wildlife sanctuary. Orchard Lake is also home to yet another island on its western shore — Cedar Island. What's more, Orchard Lake's northern shore was once home to an old Michigan Military Academy, which has since been turned into SS. Cyril and Methodius Seminary and St. Mary's Preparatory.
Loon Lake
Our fifth and final top lake is the 243-acre freshwater, sandy-bottom body of water that borders Dixie Highway in Waterford Township, Loon Lake. This smaller lake connects to the Clinton River and to Silver Lake. In terms of depth, Loon lake is the 9th deepest in Oakland County and is an entire foot deeper than Elizabeth Lake. Here, people come to fish, as well as to enjoy the annual hydroplane boat race that started in the mid to late 1960s. Another notable fact here is that Loon Lake has residential neighborhoods on all sides, except the west side.
Bonus Lake – Walnut Lake
Of course, we cannot have a top five list without an honorable mention. Thus, our bonus lake here is the private 233-acre, all-sports body of water — Walnut Lake. This lake is the fifth deepest in Oakland County, with a depth of just over 100 feet. Since this is a private lake, you can expect to find high-end estates and exclusive communities on its shores.
Other Notable Lakes
That said, a few other noteworthy lakes to check out once you finish settling into your Keego harbor apartment are Union Lake in Commerce Township (public, 110 feet deep, 46 acres), Van Norman Lake in Waterford and Independent Township (private, 90 feet deep, 66 acres), Matchday Lake in Waterford Township (public, 117 feet deep, 235 acres) and Pine Lake in West Bloomfield Township (private, 90 feet deep, 395 acres). Lake Angelus in West Bloomfield Township (private, 88 feet deep, 477 acres) and Silver Lake (public, 73 feet deep, 35.5+ acres) are also worth the trip if you want to see all the major lakes in the Keego Harbor area.
Lake Living
Finally, you have made it to the lake living and water recreation portion of the program. If this is your first time considering living near or off of a lake and you are on the fence about it, we are here to tell you that should not be. The reality is there are just too many advantages to lake living in general to overlook. For instance, lake life is utterly beautiful, and the air you breathe by the lake can improve your overall quality of life. Numerous studies have also indicated that you sleep better, your body is stronger, you are able to unwind easier thanks to all the blue scenery and life feels simpler when you live by a lake. Plus, Keego Harbor is truly a unique area of Michigan as it has access to so many lakes, and in the summertime, it feels like you have gone on vacation every time you step outside your door.
Take Away
As you can see, these are just a handful of the nearby lakes and only a couple of reasons why you should already be planning your move. Ultimately, putting down roots in Keego Harbor opens you up to a more relaxed and healthy lifestyle.
So what are you waiting for exactly? Come check out all the lakes and schedule a tour of any one of the amazing waterfront apartment home communities in the city of Keego Harbor. If you do not know where to start, try Cass Lake Front Apartments.