What does a maintenance emergency mean in apartments? Does it mean anytime something goes wrong in your apartment, it's a maintenance emergency?
You aren't alone if you're in doubt about what constitutes and what doesn't constitute emergency maintenance. After all, you might have lived in your apartment without experiencing a maintenance issue.
There is, therefore, no experience you can draw from on what exactly constitutes an emergency.
However, with the COVID-19 pandemic, a lot of tenants were at home a lot over the last year, translating into more usage of apartment appliances. There is no question that more maintenance has been needed on the apartment over this time.
In this article, we'll explore more about emergency maintenance, along with the issues within your apartment that need immediate emergency maintenance assistance.
What is Considered Emergency Maintenance in an Apartment?
Before we explain what is considered an emergency maintenance in apartments, let's first define a maintenance emergency.
Emergency maintenance is anything that happens in your apartment that requires immediate attention. Meaning, if the issue is left unattended, it could lead to an injury, serious property damage, or a threat to one's life. For instance, a natural gas leak is always considered an emergency.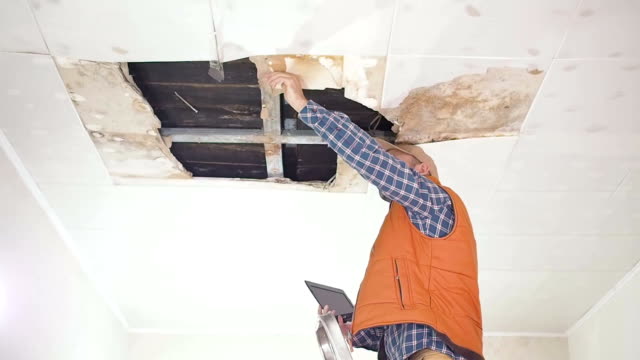 There are times when the context determines whether something is a maintenance emergency or not. A good example here is the loss of air conditioning.
What is an Emergency?
Some issues are, without question, emergencies. They include floods, fires, suspected gas leaks, loss of water or power, and fires.
In most of these cases, your first call is directed to someone else apart from the property manager.
Fire
You should make an immediate call to 911 if there is either heavy smoke or open flames. If you wait any longer, you'll not only be endangering your life, but also that of other tenants.
Any further delays could also increase the chances of damage to your apartment unit, neighboring units, or the whole apartment building.
The 911 agent will give instructions that could be helpful to manage the threat.
Gas Leak
If there is one thing that is dangerous and life-threatening, it's a natural gas leak. It comes with the possibility of an explosion or carbon monoxide poisoning.
The good thing here is that gas manufacturing companies add sulfur or rotten eggs smell in the gas for you to notice a leak easily.
If you sense a gas leak, the first step should be turning off the gas line and your appliances that consume gas. You can then evacuate the area and call 911.
Never attempt to create a flame or a spark that could lead to an explosion.
Carbon Monoxide
Odorless, poisonous carbon monoxide (CO) can infiltrate your home in various ways.
For instance, a vehicle running in your garage can be a major source of gas. It can also come from snow-blocked dryer vents, blockages found in wood-burning fireplaces, and grills.
Other sources that could increase levels of CO include malfunctioning furnaces or water heaters.
You might experience different signs of carbon monoxide poisoning. The earlier symptoms include pounding heart, headache, and tightness of the forehead.
Since CO exposure can be very dangerous, you must act immediately when it happens. For example, you can open your windows to allow for proper ventilation.
Flooding
Flooding in apartments can result from several reasons.
For instance, it could be a water overflow or broken water lines. Other possibilities include overflowing storm sewers or backed-up sanitary sewer lines.
If you find your home is in a flooded condition, don't hesitate to make a maintenance request. First, however, it would be best to vacate the apartment, then make a maintenance request to the property manager.
Flooding is known to cause electrocution, which is very dangerous. Seek instant assistance to prevent damage to carpets, drywall, and personal possessions.
No Electricity
In most areas, loss of electricity occurs due to ice storms, a blown transformer, or windstorms.
When this happens, you should call your local utility office to report the maintenance issue, unless it is the middle of the night. The local utility should be able to restore the electricity immediately. A power outage is something that is beyond your property manager's control.
However, the situation is different when there is a power loss in just your apartment. For example, there might be an electrical overload that could trip the circuit breaker. If the circuit breaker is accessible, check it to access the maintenance issue.
When a power overload trips a GFCI (Ground Fault Circuit Interrupter) linked to an electrical outlet, this could cause some power outage issues. Some appliances draw a lot of power, such as a hairdryer, which could be the culprit. To reset the GFCI, push the red button on the faceplate.
No Water
It would be best to make an emergency maintenance request to the property manager if there is no fresh or hot water flowing into your apartment.
Lack of water is a strong maintenance emergency. It's possible this can be from a broken main supply line.
The local utility should be able to institute a repair immediately, if you raise the alarm. However, the problem can also be on the premises. It's possible the culprit is the clogging of the main water line, or there could be a mechanical failure of a hydro-pneumatic tank or booster pump.
What is Not an Emergency?
As a tenant, there is a high chance that you might encounter certain things that are emergencies, but don't fall under the category of maintenance emergencies.
Let's look at some of these things:
Noisy Neighbors
Whether it is the loud noises, noisy parties, or loud music, they are not considered emergency maintenance issues.
However, if you find yourself being affected by noisy apartment neighbors, it helps if you follow up with management. Make a call immediately during normal hours or after hours.
Please note, a call after hours could attract a fee. If there are suspected criminals, directly contact 911.
Locked Out
If you're locked out of your apartment, you should make a call to the local locksmith.
The local locksmith should coordinate with the property manager for re-keying, and the new lock must still be in line with the property's master key.
There are certain cases where the renters insurance will cover the cost you incur with the locksmith, however this can only be in case of theft.
In most cases, these days, property managers normally give tenants key fobs instead of traditional keys. If a tenant gets locked out of the apartment due to losing their key, the property manager simply re-issues a new key fob.
Please note, you might be charged a fee to be re-issued a key fob, depending on your lease agreement.
Possible Emergency Maintenance
Like we mentioned earlier, the context in which an issue occurs is very critical. The situation or issue can determine whether a maintenance emergency is necessary or not.
Consider the examples below:
No Heat
If the environment is cold outside, any loss of heat can be an emergency maintenance. It would help to close windows and doors to keep the existing heat within your apartment unit. However, there are times when you would have to submit an emergency maintenance request.
No Air Conditioning
A loss of air conditioning is neither an emergency nor emergency maintenance. Still, when it happens, you can make a maintenance request. Most apartments today are fixed with central air conditioning.
In such a situation, management will learn of a problem almost immediately. However, in cases where there is extreme heat, any loss in air conditioning can be grouped as a maintenance emergency. Therefore, you'll have to contact the property management during normal business hours.
Clogged Plumbing
A clogged toilet or sink isn't considered an emergency. However, it becomes emergency maintenance in cases where it leads to the entire plumbing system getting clogged.
You Can Do Some Things Yourself
There are so many things that you can handle by yourself, including a burnt-out bulb, a dirty air filter, or a clogged toilet. However, you should contact the experts during normal business hours to handle major and dangerous maintenance issues.
Some of the tools you should have, to handle the smaller maintenance issues, include spare bulbs, air filters, 9-volt batteries, and a plunger. If your smoke detector is beeping due to low batteries, have them replaced.
We hope that you handle your emergency maintenance with care, and please stay safe.