The process of renting an apartment is not as easy as you think. Most landlords have tenants fulfill specific requirements to be allowed into an apartment; and one of those is the minimum income requirement to rent an apartment.
In most cases, landlords require that tenants have a combined monthly income of at least three times the monthly rent. This means that if the rent is, for example, $2,000 per month, the tenant should manage at least $6,000 per month in income.
Here, we explore the income requirements to rent an apartment.
How Much Income is Required to Rent an Apartment?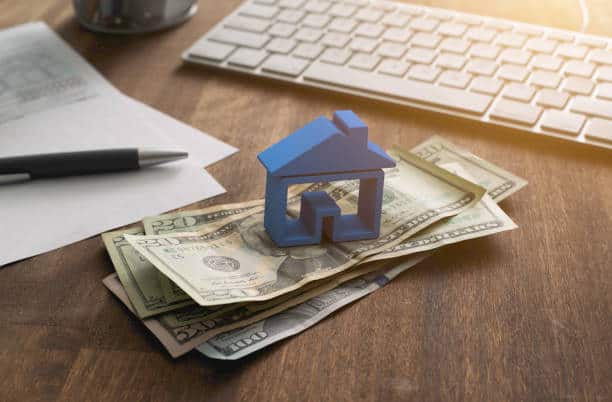 The exact gross income amount required to rent an apartment depends on the type of unit and the landlord. As stated before, most landlords require the amount to be at least three times the monthly rent. Let us focus on more details below:
Apartment Income Requirements
To be allowed into an apartment, you will have to meet their income requirements. Most landlords and property managers always require your monthly or annual gross income to meet a certain threshold.
If you have a roommate, the collective income of the apartment occupants should meet its strict income requirements. That is why most people prefer to have a roommate, especially when their own income is not high enough.
In New York, for instance, your annual income should be at least 40-50 times the monthly rent. This means that if you want an apartment that charges $2,000 in rent, you should have an annual salary of around $100,000. However, other states, such as Michigan, are somewhat relaxed on their rental requirements, sticking to the three times the monthly rent rule.
How Much Income Should You Allocate to Rent?
A general rule of thumb is that no more than 30% of your gross income should be directed to rent. This means that if you make $10,000 monthly, $3,000 should be channeled to pay for your rental unit. This rule is known as the Rent to Income Ratio Rule.
With that being said, some problems arise with the 30% rule. For instance, this does not account for debt or expenses. It may be difficult to swing $3,000 every month if you are also spending $2,000 on student loans.
This gives rise to a new rule: the 43% Rule, which is still related to the rent to income ratio. According to this new rule, your monthly loans (including loans for rent) and rental fees should not account for more than 43% of your income, which is how financial institutions also qualify people that are seeking mortgages.
This does not mean that some tenants don't spend more money on monthly rent. In fact, some go as far as spending almost 50% of their net income on rent. We can attribute this to high demand, consumer culture, a product of low inventory, and inflated rental expenses in major cities.
It is up to you to determine whether it makes financial sense to neglect these rules or not. However, it will hurt you financially if you spend more on rent and have less to spend on housing costs and other things, such as medical expenses and child support.
Apart from the debt-to-income ratio, you should also consider what you spend on other things, such as clothing, entertainment, and food, i.e. living expenses.
Why do Landlords Require Income Verification?
Income verification is very important to every landlord. It helps them determine whether their prospective tenant will be able to afford to pay monthly rent before even being admitted into the rental property.
The landlord has bills that also need to be paid on time. For instance, if you don't pay your rent on time, the owner may find it hard to pay the mortgage.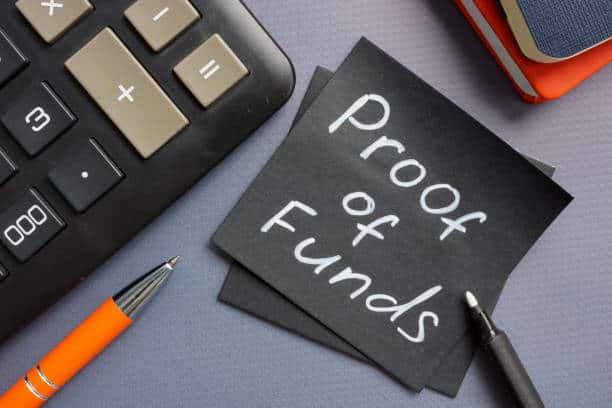 Additionally, eviction is not healthy for every involved party. Therefore, any sane landlord will find it difficult to gamble on whether someone will afford rent. For this reason, income verification is mandatory for most landlords.
Renting an Apartment without Proof of Income
Depending on the rental market and location, landlords might decide to accept tenants with no income. However, you will still be required to pay your monthly rent on time. Below are situations where you might rent an apartment without income verification:
Have References
To get an apartment without enough monthly income, the property manager will require additional security. This might be in the form of assurances from different people that you normally make your payments on time. Therefore, you should get personal and professional references that speak of your reliability and character.
Finding a Sublet
Most landlords become more flexible with apartment rules if you become a subletter. You will get a better deal, in most cases, especially if you decide to stay for a short time.
Property managers allow tenants to take in additional people as roommates in some cases. However, the tenant (leaseholder) is still responsible for paying the total rent, even if the roommate decides not to pay their share.
If you decide to sublet your unit, set rules from the beginning so that your roommate becomes responsible for paying their share. Also, confirm that your landlord allows subletting, because not all do.
Having a Guarantor
Most landlords allow a guarantor to co-sign a lease agreement. If you fail to pay your monthly rent, the guarantor is held responsible for the whole amount. However, not everyone is allowed to be your guarantor. In most cases, landlords will only allow a close relative with disposable income and a great credit score.
Pay Rent Upfront
A landlord will only be willing to completely ignore income verification if you agree to pay for rent upfront. You can either pay for an extensive security deposit (see Michigan Security Deposit Law) or pay rent for several months upfront. Many landlords will consider these offers.
Consider Private Landlords
If you get a landlord renting out a garage apartment or basement, they might be willing to ignore your income. However, to land such deals, you typically need to have a good relationship with the landlords. You can also rely on connections from friends and family members.
Proof of Income
As we have seen, most landlords want the tenant to prove that they are capable of paying rent. Tenants have several documents that they can produce to prove their income. Below are acceptable documents to prove your income:
Bank Statements
A bank statement shows your withdrawals, bank balance, and deposits. They give even unemployed or self-employed tenants a chance to lease or rent an apartment. A few months of the tenant's bank statements can give the landlord a good idea of whether they have a steady income flow or not.
W-2 Form
This form represents the documents that the federal government employs to verify income. It also shows the previous year's income. However, it may not provide a clear overview of the prospective tenant's gross salary and current earnings.
Pension Statement
This document is available to retirees earning a monthly pension. Most landlords allow these statements as proof of income.
Pay Stubs
Pay stubs are what people get when their pay period ends. It is without question the most common proof of income document available. With that said, pay stubs will not give a clear overview for tenants who are paid hourly or by commission. The landlord usually checks the tenant's most recent pay stub to verify whether they are still working or not and to confirm their monthly earnings.
Unemployment Document
Unemployed tenants can provide unemployment benefits documents to prove how much they have been collecting. This will indicate that they have a regular income. It is also a common document used to verify income, but not all landlords accept them.
Tax Returns
A prospective tenant can also provide their recent returns to show their income history and unearned income. However, most landlords do not prefer a tax form since it offers financial information from the previous calendar year, so it is impossible to get a clear picture of the tenant's current earnings from it.
Income Letter from Employer
If you want to rent an apartment, you can ask your employer to write you a letter verifying your employment and income status. Alternatively, you can provide your offer letter, which in most cases details your position and salary expectations. Most employers deliver further details about their employees, which might be a reference. Rest assured that most landlords will verify letters from an employer since they sometimes can be forged.
Disability Insurance
Tenants that get worker's compensation can provide an award letter from either the court or insurance company to prove their income. Such payments come with an end date. We recommend that you look for an alternative if the compensation comes to an end during the period of the lease you would be entering.
1099 Form
This is a miscellaneous income form, and is common for freelancers and self-employed rental applicants. Most prospective tenants offer the landlord multiple 1099 forms from a given year. However, the information on the 1099 form does not match the tenant's potential future earnings.
What Should be Contained in the Proof of Income?
Regardless of the type of income documents you provide to your property manager or landlord, there is specific information that should not be missing. Below is critical information that both the landlord and tenant should be looking out for:
The tenant's full name
The date it was produced
Actual income amount
Additional information, such as date of birth, bank account number, and social security income number
If possible, include the employer's name
Affording an Apartment with Low Income
Even though we have suggested that you only spend about 30% of your household income on rent, there are times when you have a low income to afford rent. This happens mostly to people who earn below the minimum wage.
What would you do in such cases? Follow the below guide for assistance:
Consider Getting Assistance
If you can not afford rent, you can consider taking as much help as possible. Here, we recommend that you apply for assistance or unemployment programs.
You can also talk to your property manager to see whether they understand the situation to let you occupy the unit. For instance, you can request an exemption from paying the security deposit when you enter the apartment and maybe pay it later. Landlords are human too and, though unlikely, might understand the situation.
Approaching a local religious or nonprofit organization can also help. However, don't rely on such organizations since they sometimes experience limited resources due to emergencies.
This may also be the time to seek help from a friend or family member. Even with your low income, there is no guarantee that the landlord will let you lease or rent an apartment. We, therefore, recommend asking a family member or friend to pay the rent for you.
Even with limited income to lease or rent an apartment, you can still sublet your unit to afford rent. However, this is only possible if the apartment lease allows subletting.
Turn to Investments
Limited income should not prevent you from renting your preferred apartment. You can turn to investments such as stocks and sell them to get rent.
Even though it is not recommended to touch money meant for securing your future, housing is also an important aspect that can not be ignored.
Borrow Money
If you can't afford rent, you can borrow money against your credit card's limit. In such a case, you need a good credit report/credit history. You can also pay rent using your credit card. If you have a job, you can take a cash advance. However, it might be exposed to a high-interest rate.