There are many advantages to renting an apartment, but it doesn't come without a few nuances too.
Verifying income is part of the tenant screening process when renting an apartment. When trying to secure a rental property, it makes sense that the property owner would verify your ability to pay your monthly rent.
Monthly rent is the entire security and income of the property owner's business. They need to be sure you can cover rent, utilities, and security deposits before approving a renters application.
Hence, proof of income becomes very important if you are trying to rent an apartment.
During the screening process for an apartment, it is common for the property owner to inquire about all your income or obligations, which could include unemployment benefits or child support among many other factors.
The rest of this guide will provide you with the best ways to secure an apartment and successfully show proof of income. Additionally, we will cover the income documents or processes you can follow that should make proving income to rent your apartment that much easier.
Let's start with some of the basics.
How to Prove Income for Rent when Self-Employed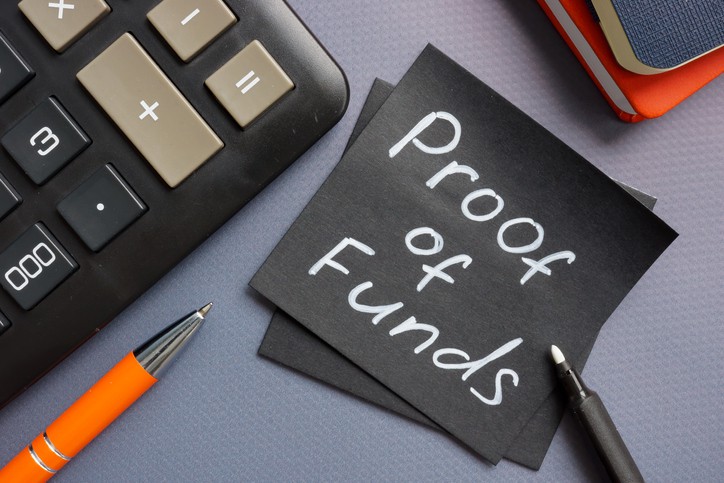 Often, self-employed individuals struggle to prove income due to not having regular pay stubs and not having consistent income.
Consistent income is typically crucial for property management teams to verify in order to consider an applicant that desires to rent a unit or property.
Clearly, proving your income becomes slightly more difficult when you do not receive regular pay stubs. Sometimes, you don't even have a steady income due to the ups and downs of owning your own business or being self-employed.
Paystub.org

helps users create accurate pay stubs, invoices, and tax forms to save time and effort. In these cases, it generates accurate pay stubs that serve as reliable proof of income for rental applications and financial transactions.
All prospective tenants in this situation will need to turn to alternative methods to prove income to secure an apartment. Luckily, self-employed renters have plenty of options they can turn to so they can prove income during the rental application.
Let's first cover what proof of income means and then dive into the methods you can use to show income.
What Exactly is Proof of Income?
When a potential property owner asks you for proof of income, you may not know precisely what they need if you have never been through the process.
Proof of income is, essentially, precisely as it sounds.
Proof of income shows formal documentation that allows someone, such as a property owner considering you to rent an apartment, to see how much you earn during a specific period.
A property owner renting an apartment to a tenant will be most concerned with how much money you make monthly because they want to ensure that rent will be paid on time each month.
They would also like to see a history of stable income.
Typically, a brand new job that just began in the last week or two or income that is all over the place on a weekly or monthly basis may cause some concern for the property owner. Sometimes, requirements may call for up to a year of income to be proven so you can rent an apartment.
Depending on the standard practices at the property you desire to rent, the documents required to prove your income may vary.
Since we are primarily focused on self-employed individuals, we will go through the documents that will be the easiest to use in order to prove your income and get you into your apartment as soon as possible.
The Best Ways to Prove Income when Self-Employed
1.) Tax Returns
Tax documents and tax returns are almost always universally accepted as valid proof of income.
Tax returns are typically one of the most trusted and desired documents you can use to help show income history.
One of the most important things you can do as someone self-employed looking to rent an apartment is report all income on a yearly basis and to always remain accurate with your reporting.
Many times, if you make less than $600.00 with one individual while self-employed, the income will go unreported. This is technically legal, but it does not make it suitable for you to show income in the future.
Keep accurate records and file accurate returns. This way, a tax return can be a great way to prove income in order to rent an apartment.
2.) Bank Statements
Another option for self-employed renters is using bank statements to prove income. This is typically the approach you would take if you had income that has been deposited, but has no 1099 to verify.
The bank statement can help clarify deposits and income when the income has not been reported to the IRS.
It is typically best for a self-employed individual to consider having separate accounts at your bank. One for your business and one personal account. This way, you can deposit only business-related money into the business account, making it easier for someone to verify the income.
Using bank statements may be sufficient, but it also may not be with a potential landlord.
Something else to note is that it typically does not look appealing during the tenant screening process to see a lot of money deposited into the account as a lump sum.
To put simply, it looks best if the self-employed income is consistent compared to lump sum deposits.
3.) Profit and Loss Statement
A profit and loss statement is another excellent way to prove your income when trying to rent an apartment.
However, it does require that you have been diligent with your bookkeeping before the renting and approval process.
Profit and loss statements typically work best when the records have been taken consistently over a long period.
The statement itself will show your business' revenue and deduct the expenses. This will show who you are potentially trying to rent from your overall profit each month.
Self-employed individuals in this situation who lack other documentation can likely use a profit and loss statement to prove income during the background and income verification process of renting an apartment.
4.) 1099 and Miscellaneous Income
A 1099 or multiple 1099 forms will be one of the best ways to prove income when self-employed.
1099 forms are sent to you if you have earned more than $600.00 from any individual. When you make more than $600.00 from an individual, they are responsible for filing the 1099 form with the IRS.
A copy will also be mailed to you in this situation, which gives you a hard copy of the documents needed to prove your income during the apartment renting process.
1099 forms are typically a viable method for proving income when attempting to rent an apartment.
5.) Self-Employed Pay Stubs
Self-employed pay stubs are becoming more popular in recent years with the increase in self-employed individuals around the world.
This typically works best when you utilize our advice and keep separate bank accounts for business and personal use.
Most individuals in this situation have a set amount of money they pay themselves either weekly, bi-weekly, or monthly, making a consistent income from the money earned while being self-employed.
Self-employment stubs are easy to generate on your own using your any number of software programs of your choice, and you will typically show:
● Gross Pay
● Deductions
● Net Pay
This is another viable approach to prove income as someone self-employed.
6.) Letter from Former or Current Employer
For certain occupations, obtaining a letter from your employer or previous employer may be possible to show income to secure an apartment. This could also be known as an income letter.
One of the best examples of this could be self-employed individuals who work for an insurance company.
Independent insurance agents often have 1099s from multiple companies, but sometimes work on reduced compensation deals with general brokerage firms because all income is in the form of commission.
If you know you have earned more than you can prove in a situation like this, consider asking your agency for a letter that can help verify your total income.
Proving Income for Self-Employed Individuals is Important for Other Purchases
Another essential thing to note during this discussion is that the documents discussed above are crucial to proving the income to rent an apartment and will also be necessary for other major purchases.
Items such as vehicles, traditional homes, mobile homes, or even securing a personal loan will require you to show proof of income as a self-employed individual.
Be sure to keep prior years' tax returns and keep up with accounting and bookkeeping with your business so you are not stuck in a situation where you can't make a purchase you desire to make due to a lack of paperwork available.
The Takeaway: You Have Plenty of Alternative Options to Prove Income
Being self-employed may cause a little more legwork on your end to prove income when trying to rent an apartment.
It is certainly doable, and self-employed individuals do it every day.
Take the time to put together your documents and do your best to find the other potential required documents a landlord may desire; then you will be in great shape.
Of course, if you are looking to rent in the Keego Harbor, Michigan area, be sure to check out what we have available at Cass Lake Front Apartments.