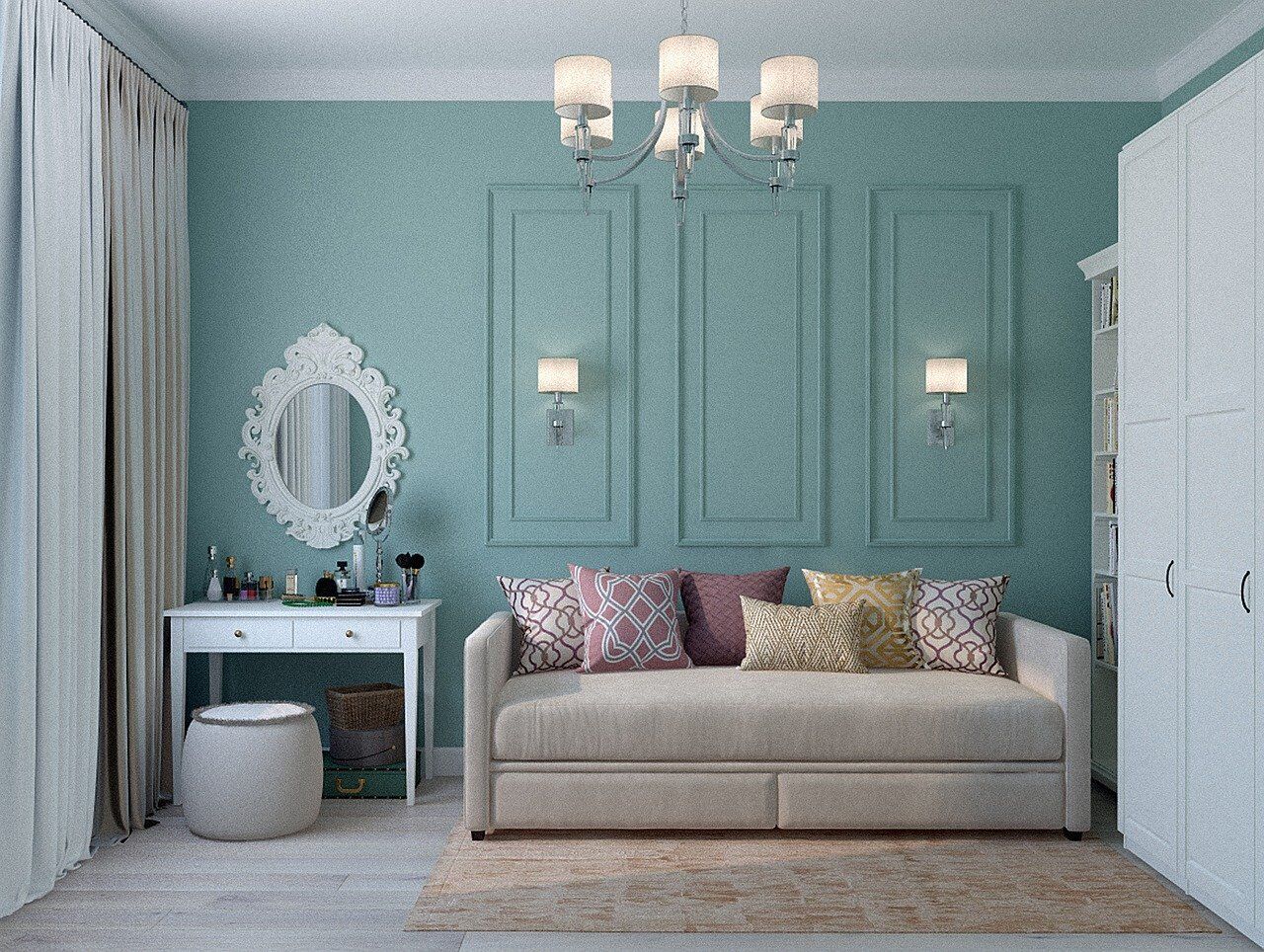 September 21, 2020 at 1:27 pm · Justin Becker · Comments Off on What is the Difference Between Condos and Apartments?
If you have ever rented a place to call home, there is a high chance that you have come across condos or apartments. Many tenants do not understand that apartments and condos are different in many ways. With that said, the two share several similarities worth paying attention to as well.
The main difference between an apartment and a condo stems from ownership. While an apartment is typically managed by large companies, otherwise known as property management companies, condos are managed and owned by sole individuals.
Let's dive deeper to understand the difference between apartments and condos.
What is the Difference Between Condos and Apartments?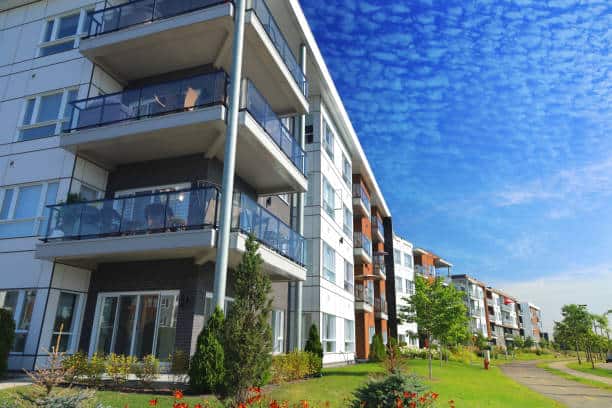 There are many differences between an apartment and a condo. However, before we consider them, let's look at what each is all about:
Apartment
Many people confuse apartments with condos; so what is an apartment? An apartment is a rental unit among several rental units that are all owned and managed by the same landlord or property management company. In most cases, it is located in an apartment complex/apartment building or community.
In the case of an apartment building, the owner is the same for every unit, so the same rules apply for every unit, and the apartments are designed within a select few different layouts. If tenants encounter any issues, such as emergency maintenance in an apartment, they all report to the same property manager.
Apartments can come with exciting communal features, including swimming pools, spacious parking, washers and dryers, high-speed internet, and new appliances.
Condo
A condo or condominium is a private residence owned by a landlord and can be rented out to tenants. Like apartments, condos are also located in a community or residential building, however, the units are all owned and managed by different landlords and not one central property management company.
An interesting subcategory is that of the "pre-construction condo" — something like this list of pre-construction homes in Ajax. These are residential properties sold before the construction process is even completed. Developers usually offer them at a discount, to incentivize buyers and early investors to purchase such units before they are built.
In most cases, the individual condo owner has the final say on who they approve to rent their unit, and what changes, if any, are allowed. Therefore, renting here is more of a one-on-one or personal experience, unlike renting an apartment.
The individual landlord is also in charge of everything in the condo, including repairs and maintenance, as it pertains to the lease. As a tenant, do a thorough inspection before renting a condo to avoid losing what is a security deposit when you decide to leave.
Now that we have established that an apartment is owned and managed more often by an organization and a condo by individual landlords, let's consider other differences below:
Differences in Renting Costs
Are you wondering which between a condo and an apartment is more expensive? Typically, a condo will cost more than an apartment for a variety of reasons. These include that the average size of condos are bigger than apartments, and the owner has to cover the Homeowner's Association (HOA) fees, which they will most likely hand down to the tenant.
With that said, there are cases where an apartment might be more expensive than a condo. For instance, a rental unit with more upgraded apartment amenities will, without question, cost more. The apartment managers and condo landlords price their units based on the location's average rent. As always, we recommend that you stick to the type of unit you can comfortably afford.
Paying for Apartment Rent
Most apartments require that you pay your monthly rent either by check or through the apartment's online portal. Additional utilities, such as electricity, internet, water, or gas are not always included in the rent and may have to be paid separately. As a renter you will not have to pay property taxes, but many times this cost is built-in to the rental rate.
You are always required to pay your monthly rent on time, otherwise a late payment fee might apply. These rules are typically strict because property management companies must adhere to Fair Housing Laws, and everyone must be treated the same in accordance with the lease.
Paying for Condo Rent
There is a very big difference between rent payments in an apartment and a condo, especially when it comes to paying for additional fees and utilities. As touched on earlier, you are likely to pay HOA fees for the condo to cover the owner's expenses. These HOA fees are to maintain the community's common areas and exterior part of the condo buildings. With that said, monthly HOA fees are not very expensive. However, there are also certain amenity fees you may have to pay, in some cases, including concierge services.
Since you normally pay rent to your landlord in a condo, you will not have to use checks or online payments all of the time. Some landlords even take cash. You must know their preferred payment options before making payments, which should be spelled out when reading the lease.
Here, unlike in apartments, the landlord is responsible to pay property taxes, which those costs too are usually built-in to the monthly fees paid by the renter.
Differences in Rental Property Regulations
Most tenants do not like living in a unit with many rules and regulations. With that said, landlords and property managers enforce these rules to keep their residents and property safe. It is, therefore, critical for a tenant to abide by these rules if they want to remain on good terms with the property manager and landlord.
Let's consider how the rules are different in condos and apartments:
Rules in Apartments
For most apartments, the property management company sets the rules at the community level. As a tenant, you will be required to abide by such rules, even when inside the apartment.
Apartment rules are typically tougher than condo rules due to the larger number of residents that needs to be managed. For instance, you might be heavily restricted from being able to redecorate your apartment in any capacity.
Rules in Condos
The HOA sets the rules and regulations for the residential building that a condo is located in. You will come across several rules, including the regulations against keeping trash outside. These might also be pet-related rules for pet owners. You should check with the landlord to understand these rules. You can also get these rules from the condo association.
Differences in Property Ownership
As we pointed out before, the big difference between a condo and an apartment is mainly in their ownership. Let's explain in more detail:
Apartment Ownership
As we have seen above, apartments are owned and managed typically by a property management company. This means that apartment communities have a single owner, no matter if it's an individual, partnership, or corporation. You may be allowed to interact with the owner directly from time to time, but it is not very common.
Condo Ownership
Condo owners, on the other hand, are typically individuals or families. There may be several condos within one building, but each unit has unique condo owners. The homeowners within the whole condo building normally share the responsibility of paying for the common condo amenities and keeping up the community, which is all part of the HOA fees. You will most likely have more direct contact with the owner when renting a condo compared to an apartment.
Differences in Repairs and Maintenance
Both apartments and condos require regular maintenance and repairs. Who pays for these repairs depends on whether you decide to settle in a condo or apartment.
Repairs and Maintenance in Apartments
The apartment community or property management performs maintenance or repairs in an apartment. As a renter, you typically will not need to involve yourself in any form of repairs. If you need anything fixed, you will just have to request the services of your apartment community management via phone or through the online portal. Most apartment landlords/property management companies offer a 24/7 emergency apartment maintenance service.
Repairs and Maintenance in Condos
Condo maintenance might involve tenants at times. In most cases, maintenance fees and financial responsibility is shared between the tenants and the condo owners, but the owner will set up and schedule most of the repair issues to be resolved. The shared amenities, however, are taken care of by the HOA.
Differences in Design
There is no major layout difference between a condo and an apartment. For instance, all one-bedrooms in both cases come with an apartment living space, bathroom, kitchen, and bedroom unit.
With that said, if you were to see any uniqueness, it would most likely come in the form of condos. This is because they are owned by individuals, each of which may have different tastes. Thus, they may make major changes to the structure and make various upgrades within the unit. Let's consider these below:
Apartment Designs
For an apartment, all units within the apartment building are similar. This includes one-bedroom, two-bedroom, and even studio apartments. You will come across different layouts from complex to complex, however, there are limited upgrades that you will get or be able to make in apartments.
Condo Designs
Without question, there are several similarities between the design of apartments and condos. However, the design of condos always varies from one unit to another. In most cases, the owner's preference will influence the design. For instance, flooring options and cabinet built-ins might vary from condo to condo within the same building. Condos also present more opportunity for upgrades than apartments, but don't think that does not come with a higher rental price.
Differences in Amenities
There are also differences in amenities when it comes to apartments and condos. So, what basic amenities are available in each?
Amenities in Apartments
There is little to no personal touch when it comes to things, like flooring options or kitchen coloring, in most apartments. For this reason, most of the units within apartment buildings are identical. The only difference could be in some apartment units having more upgrades or more bedrooms, thus being bigger.
Some modern apartment communities, however, do offer luxury amenities, such as an outdoor pool or community gym. There are also tennis courts and dog parks offered by some, too.
Amenities in Condos
Most landlords here ensure that their specific unit within condo complexes capture their personal touch. With units in condo communities, you are more likely to encounter quality features, such as new appliances and granite countertops. Everything is done with close supervision from the property owner, who has a personal vested interest in the single unit.
Most people find it easier to rent condos since they appear more attractive and sharp. When it comes to the condo community, you are more likely to be offered attractive shared amenities, such as fitness centers, spacious parking, or even swimming pools. Just remember, all of this comes with a higher price tag.
Selecting the Best Option for You
When deciding which is better to rent between a condo and an apartment, several factors are considered. For instance, the condo will be the best option if you want a more personable experience with the condo owner. In most cases, it is the property owner you will contact if you want maintenance to be done or to pay rent in a condo.
With that said, you can get a very similar and enjoyable experience with apartments, and at a fraction of the cost. All you need to do is make sure you are conducting the proper research in order to find the perfect apartment. Make sure you know what to expect when renting an apartment so you can fully enjoy it.
It is, therefore, up to you to decide what you want. You should also understand better what makes the units unique and outstanding. This can only be possible if you go through the above differences keenly. We wish you a seamless condo and/or apartment hunting process.