The city of Waterford, MI is a lakefront suburban destination with beautiful views, affordable apartments, and a wide variety of housing to choose from. It is around 38 miles from Detroit, so residents get a feeling of country life with plenty of green outdoor space. At the same time, they also have access to some excellent middle schools, outlet stores, and big-city amenities in the nearby zip codes.
Other Perks of Living in the City of Waterford, MI
The most obvious reason why we say that Michigan is a good state to live in is the big-city proximity combined with suburban ease. Waterford apartments can be valuable lakeside property, but the rent in Waterford, MI is still relatively affordable. Whether you want a one bedroom apartment, two bedroom apartments, a three bedroom apartment, or even a studio apartment, they should all be easily available.
Easy Access to Transport Options
There are also several major roads and expressways running through this town. Even the interstate highways in this area are easy to access and utilize whenever you have to commute. One major bonus is that Oakland County International Airport is right on the west side of the town. That's right; even international travel is easier when you have one of the apartments for rent in Waterford. You may also want to compare apartment rentals and homes for sale on Cass Lake, MI.
Parks with Fun and Unique Activities
Along with several other forms of entertainment, Waterford offers a lovely selection of local parks. You can get to interact with friendly farm animals at Hess-Hathaway Park.
Access to Sandy Beaches and Water Activities
The park system at Waterford also includes the Dodge State Park, which offers a mile of freshwater beach by Cass Lake itself. Here, you get access to the deepest and largest lake in the state of Michigan. Residents and visitors can swim, fish, observe the wildlife, go boating, or simply enjoy themselves by relaxing in those beautiful surroundings.
The Right to a Home without Discrimination
At the same time, you should remain aware of your rights under the Equal Housing Opportunity law in Michigan. This protects your right to housing without facing discrimination based on gender, ethnicity, religion, family status, or disability, among other factors.
Apartments in Waterford, MI
With so many perks of living in Waterford, it is only logical to start looking for likely apartments for rent in the area. Let's now have a look at our top picks for now:
1. Cass Lake Front Apartments: The Overall Best Choice in Waterford, Michigan
There are several apartments for rent in the vicinity of Cass Lake, but Cass Lake Front Apartments are among the very best. When you stay here, it is like being in a resort every day of your life. You can stay in vacation mode while enjoying some gorgeous views and within the comfort of home.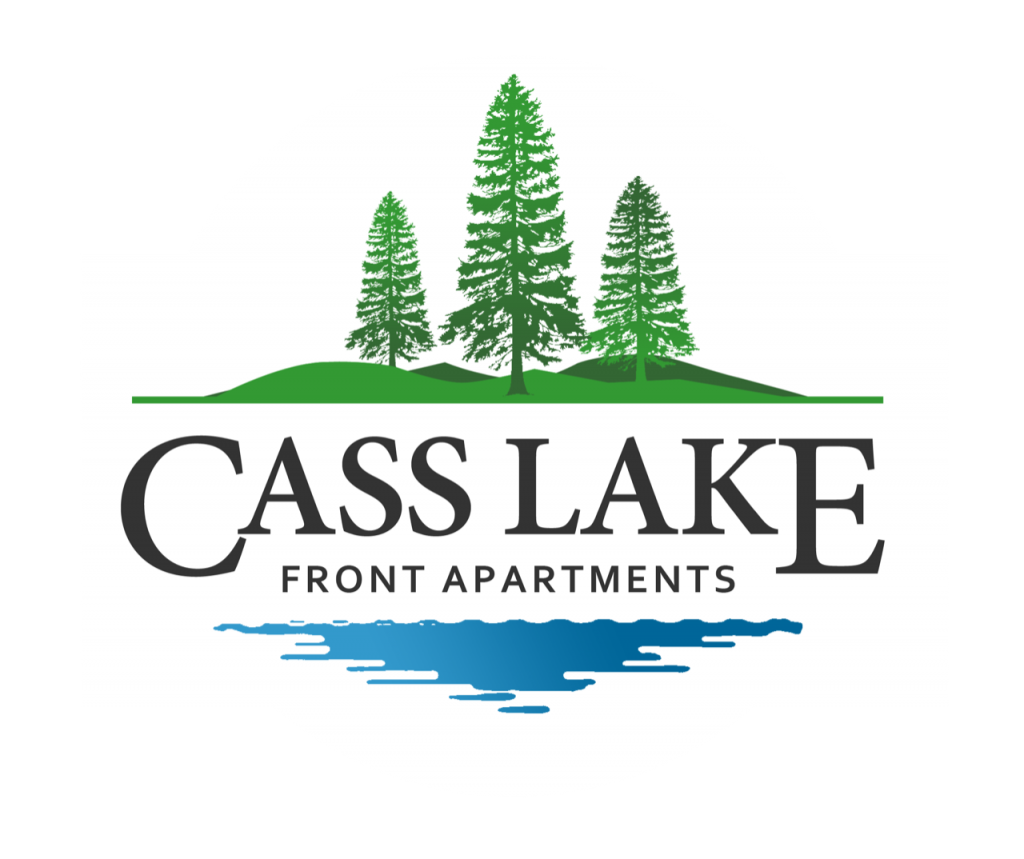 Amenities to Expect in Cass Lake Front Apartments
Here are the main amenities and perks we may expect when living in these apartments:
● Views of the lake
● Accessibility to hobbies, like windsurfing or kayaking
● Updated kitchens with modern and unique features, such as granite countertops
● Hardwood flooring that is both beautiful and long lasting
● Large bathrooms with a spa-like experience
● Several kinds of storage options, including customized shelving
● A friendly apartment pet policy that allows different kinds of animals within certain rules
● A pet-friendly environment with several dog parks, dog-walking stations, large shelves for cats, and a room layout conducive to cleaning up and doing away with pet hazards
● A friendly community that evokes a sense of family and belonging
● A family owned and operated setup, which means easier access to support and maintenance
● On-site laundry setup that saves time, money, and energy
Overall, the reviews and reports of Cass Lake Front Apartments seem to be very heartening. Do not get it confused with other names, though; here is a comparison of Cass Lake Front and Cass Lake Shore Club Apartments to help you stay on track. You can view a virtual apartment tour, or checkout their 1-bedroom apartments for rent in Keego Harbor, MI and 2-bedroom apartments for rent in Keego Harbor, MI in-person.
Living here may cost you a bit more as compared to the average rent in Waterford, MI. However, the perks and amenities are well worth the sacrifice. You may look here for details on why these are counted among the best pet-friendly apartments in Michigan.
2. Waterford Pines: Spacious Apartments with Amazing Decor
At Waterford Pines, you do not just get an ordinary bedroom apartment to live out your everyday routine. This place has several types of apartment options, all with the main attraction of being beautifully maintained and decorated. This could be a great perk for those who want to enjoy their immediate surroundings without having to go outside. With more people working from home nowadays, these beautiful apartments for rent are even more attractive.
Amenities to Expect in Waterford Pines Apartments
Wondering just what is so awesome about Waterford Pines Apartments? Here are some amenities to look forward to:
● Spacious apartments with one, two, or three bedrooms
● Complete kitchens with white cabinets, modern appliances, and gas stoves
● Private entry
● Walk-in closets
● Laundry room with connections for washer/dryers in each bedroom apartment home
● 24-hour fitness center
● Playground area for the kids
● Pool complete with sundeck
● On-site dog park for resident pets
● Proximity to M-59 and Interstate 75, making for an easy work commute
● Helpful and friendly staff according to online reviews
● Clubhouse for recreational activities, socializing, and relaxation
If you are interested in Waterford Pines as a place to live in Waterford, schedule a tour with them right away. They might even have virtual tours on offer, so make sure to ask if you are currently at some distance from the area.
3. Ashton Pines: Comfortable and Convenient Apartment Living
When you check out Ashton Pies, you'd see a friendly, welcoming apartment community that offers both one and two bedroom apartments. Along with a fairly average rent rate for the area, residents can expect a high level of comfort and convenience when living in any bedroom apartment here.
Amenities to Expect in Ashton Pines Apartments
Here are the main amenities anyone can expect in these apartments:
● All essential kitchen appliances included and installed
● Large closets with plenty of storage space
● Pet-friendly community with playgrounds
● Laundry facilities available on-site
● Several entertainment, dining, and shopping options nearby
● Excellent management team with glowing reviews
● Quiet and peaceful neighborhood
● Fire pit
● Carports
● Responsible maintenance team for fixing any issues
● Regular updates to the property
● Plenty of storage options
4. Waterford Square: Spacious Units in a Centralized Location
Located at 950 Village Green Ln, Waterford, MI 48328, this apartment option has an average rent within the range of $935 to $1,266.
When you go to Waterford Square, you can be sure of finding the perfect place to rent in the area. The team here always keeps the residents' comfort, convenience, and needs in mind. There are several unique and practical floor plans available, so you can go ahead and choose accordingly. Whatever your needs and requirements might be, Waterford Square is sure to have just the right accommodation.
This community is a bit different than any other area within Waterford. Its setting makes you feel like you are living in a park. At the same time, the central location makes it possible to access several retail, dining, and recreation options.
Amenities to Expect in Waterford Square Apartments
Here are the main amenities we can hope to enjoy when living in Waterford Square Apartments:
● Features conducive to work from home setups
● Large living spaces
● Top-rated educational institutions nearby
● Air conditioning and ceiling fans
● Cable-ready units
● Carports available
● Courtyard views
● Eat-in kitchens with dishwasher and garbage disposal
● High-speed internet connection
●  Patio or balcony
5. Round Hill Apartments: Excellent Location
Located at 7035 Round Hill Dr, Waterford, MI 48327, the apartments here have an average rent rate of $1,059 to $1,249. The choice is limited to either a one or two bedroom apartment, so this should be a good option for small families, couples, or individuals. You can also view the floor plans here through a virtual tour.
Amenities to Expect in Round Hill Apartments
Here are the main perks one can expect when residing in this apartment complex:
● Great location
● Proximity to top-rated schools
● Extra storage
● Balcony or patio
● Availability of carports
● Customized paint
● Complete kitchens with garbage disposal and dishwasher, among other appliances
● Designated areas for picnics and outdoor grilling
● Intercom based access and entry
● Newly-installed Energy Star certified windows
● On-site property manager to resolve any issues or complaints
●  Unique features, such as walk-in closets and window coverings
● Near at least three community colleges
The Takeaway
Searching for an apartment is hard, but conducting some research beforehand can make things easier. Keep in mind some important precautions, such as making sure your agent has the correct real estate licenses. You can also get most of the apartment related info online, so do avail that option to avoid the hassle of constant traveling. Once you have narrowed down a few likely apartments for rent, go ahead and pay a visit in-person!
The average rent and facilities available at Cass Lake Front Apartments seem to make it an especially viable option. The rent in Waterford, MI is quite reasonable in any case, so check out whatever bedroom apartment you want here first.