If you have ever tried finding an apartment, then you understand how difficult it can be. What makes it challenging is aligning your rental budget, preferences, commute, and personal needs with the apartment you choose.
However, with the right amount of effort and research, you can easily acquire the rental unit of your dreams. In this article, we give reasons why it is difficult to acquire an apartment and give you extra tips on how to get one with ease:
Why is Finding an Apartment So Hard?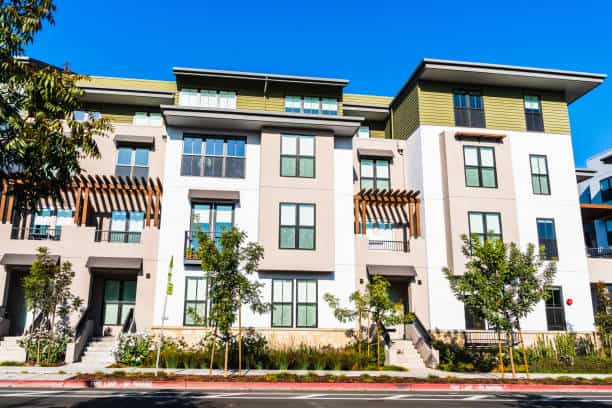 Finding the right apartment becomes very difficult due to the following reasons:
Lower Supply, Higher Demand
We all know that the rental market has been on an upward trend for the past 10-years or so. Many apartment complexes are being built to address the problem of increased population; however, the truth of the matter is that the new apartment supply is lower than the higher demand for housing.
A lower supply of new properties and increased demand for rental units also results in increased rental costs. This means that fewer people can afford the monthly apartment rent, making it hard for average earners to find an apartment. For this reason, many people are opting for low-cost mobile homes for rent.
Unreasonable Rental Regulations and Rules
The rental regulations and rules stipulate the different landlord and tenant privileges. However, it also outlines the responsibilities that prospective tenants have towards the landlord.
In most cases, the landlord must ensure that the rental unit is well-maintained and secure. On the other hand, the apartment hunter needs to pay their month's rent on time.
Some jurisdictions offer landlords a chance to create additional rules to make their apartments more desirable and hospitable. Some landlords take this advantage to create rules that make the life of tenants more difficult.
For instance in some cases, you might be prohibited from keeping pets in your rental unit. Therefore, you will be forced to put more research into finding an apartment with a friendly apartment pet policy. Unfortunately, it might also mean paying an additional fee.
Uncooperative Roommates or Partner
Most people usually go through the process of renting an apartment with their partner or a roommate. Having a roommate is a proven approach to reducing rental costs.
However, your interests and needs might differ from those of a partner or roommate. This forces you to take more time to land a rental unit with both your common interests.
If you don't want such challenges, pick a roommate you have common needs and interests with. It might even be wise to vet your potential roommate.
Increased Monthly Rent
The current market is always experiencing fluctuation in rent prices. The current uptick in costs can be attributed to the real estate developers not meeting the demand for housing. In almost every state, you will note an increase in the number of college students looking for apartments.
It is common to see the monthly rent for some apartments jumping from as low as $500 to as high as $1,500 nowadays. Then, once the rental cost shoots up, it is almost impossible for landlords and property managers to lower it, especially with the demand being so high.
The funny thing is that while the rental cost is increasing, the average monthly income for most people throughout the country is not changing very much. So, instead of going for the expensive apartments, most people prefer renting or buying mobile homes.
For your information, rent increases more for a one bedroom unit than for a two bedroom apartment.
Strict Landlords
There are some landlords and property managers who make the life of tenants more difficult when it comes to finding the best units. Such landlords take tenants through a very long rental application process most of the time.
They make the different stages, such as interviewing, referencing, and documentation very strict and difficult. Even though they might be doing everything genuinely to chase away bad tenants, they sometimes unknowingly chase away the good ones, too. Learn how long it takes for an apartment to approve you here.
If you are seriously looking for a perfect apartment, there are things you need to do to avoid being rejected by your potential landlord. For instance, you should be realistic with your budget. The best tenant is one who manages monthly rent payment promptly. If possible, prove to your landlord that you have a good history of paying rent on time.
It is also critical that you are on time for your rental viewing. During this time, present yourself professionally. Not giving your landlord a good impression might translate into being rejected.
To cooperate easily with your potential landlord, ensure you prepare all possible documentation in advance. Most landlords will require your proof of identity, proof of earnings, and references. Therefore, prepare your driver's license, bank statements, and references from previous landlords beforehand.
Also, know what to ask when apartment hunting. Where necessary, ask clarification questions from your landlord; and when they call to offer a vacancy, be responsive.
Questions that need clarification include:
Whether renters insurance is necessary
Whether off-street parking is available
Is there covered parking or will you be charged for garage parking?
Whether there are rent specials, such as discounted security deposit
Competition Among Tenants
Statistics show that rental property demand is rising in both rural and urban locations. People no longer have the many rental options that they used to, leaving everyone competing for the few available. With this, you are likely to find it hard to get a rental unit that meets your requirements at an affordable rate.
How to Find a Rental Unit Easily
Getting the best apartment can be easy if you have the right information. You should know where to search and who to approach. Determining your requirements beforehand can also make your apartment search more straightforward.
Go through the below tips to have an easier apartment hunting process:
Ensure Perfect Timing
If you want to get a rental unit quickly, look for one on a weekday. This way, you will get maximum access to the property manager and apartment inventory.
There is also an option of doing an online search. Always search for a unit months before the move-in date. We recommend narrowing down your preferred search location to the level of a city, for example metro cities, like San Francisco. Take a look at our recommendations for websites to search apartments for rent.
Approach Experts
Working with an apartment broker, leasing agent, or real estate agent in hot market areas will likely land you a rental unit within days. Most agents have pre-vacancy online listings and can, therefore, link you to such options.
However, you will have to give them broker fees. In most cases, it is a percentage of your monthly or yearly rental cost. Learn how to find an apartment without a broker here.
Have Your Documents Ready
You will find it hard to land your dream rental unit without the relevant documents. We recommend that you have documents scanned even before you start looking for an apartment.
Most landlords will require a copy of your ID, tax returns, 1–2 years of W–2s, a letter of reference, and bank statements. They use these documents in the tenant screening process.
With the letter of reference, talk to the relevant referee in advance. You will be safe if you maintain a clean credit report.
Understand Your Needs
It is important that you define your dream apartment even before you start searching for one. You can then do thorough online or in-person searches to check the available options. We recommend that you don't compromise your features of choice for low monthly rent.
Be Open-Minded
You need to know what you are willing to negotiate and what you can't compromise. This will enable you to make quick decisions.
If you can't find a rental unit that is up to your standards, just accept and move on. Do not settle for less due to fear of missing out on a vacancy.
Involve Friends
Nothing beats "word of mouth" when it comes to finding an apartment. You will be surprised to learn that some of your friends know of vacant units within the neighborhood. They can even recommend you to the best landlords.
Always feel free to let friends know when you are in need of finding an apartment.