So, you have finally completed the search for an apartment and found just the right one for your needs. That is a great achievement in itself! Now is the time to start the rental application process.
A rental property does take some paperwork, and it will probably be some time before you move in and start to pay rent.
Do You Feel Like Something is Missing?
Once you complete and submit that rental application, waiting to get approved for an apartment can be quite challenging. At this point, you may wonder whether the rental application should have been better. Perhaps, you should have gotten a recommendation from your previous landlord or dropped by the leasing office to get some valuable insights.
How Long Does it Take an Apartment to Approve You?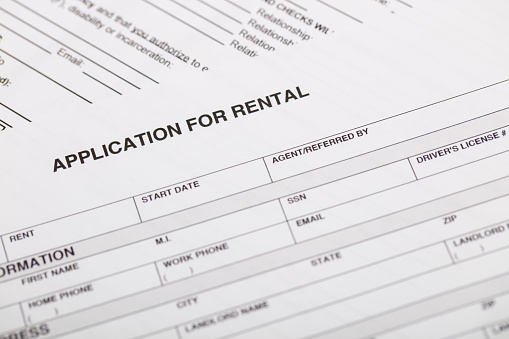 If you are renting an apartment for the first time, you might be pleased to learn that the apartment application approval process does not usually take too long. Your rental application will probably be accepted or declined within three working days after its submission and the payment of the processing fee.
Is it Possible to Shorten this Length of Time?
On the other hand, you may not want to wait even that long to get approved for an apartment. You may have other apartments in mind and want to make sure of this one before parting with a security deposit. Having this apartment may also mean finally starting on a new career, or your previous landlord may be on your case to move out soon and make room for new tenants.
There might be other prospective tenants in the same boat. They have filled out the rental applications, gone through the credit checks, and paid the application fee, too. However, keep in mind that the property management company or property manager will have to go through several bank statements, pay stubs, and other aspects of the rental application process for each prospect.
Fortunately, there might be a few ways to speed up the approval process and increase the chances of your success. If you want your rental application to get approved for an apartment quicker than usual, here are some valuable tips to follow:
1. A Complete Rental Application Increases the Chances of a Successful Approval Process
A rental application or apartment application is something to take very seriously. Make sure you read every printed word on it at least twice. Also, when filling in the apartment application, make sure to be as thorough as possible. The potential landlord may ask a lot of questions, so answer them all to the best of your ability. Even if your past landlords were easy-going, you have to make a good impression in the application process.
How to Prepare Ahead
When you start the application process, make sure to plan properly before finalizing the apartment rental application. If the rental application is complete, it might even get an approval from the property manager or potential landlord on the same day of submission.
Preparing for your rental application process might require some legwork and effort, but it makes things easier for the future. Who knows, you might be saying goodbye to past landlords and paying the monthly rent in your dream apartment before too long!
Of course, if the rental application does not have all the necessary documents or information, get ready to wait. A few days or longer are what it will typically take to get approved or rejected by the management company.
2. Make Sure All Documents are Ready, Especially Income Verification
Any regular rental application process will require certain documents, along with the filled rental application as well. These may include pay stubs, bank statements, credit report, and proof of your monthly income. A letter of employment and references from prior landlords may also be of use.
When the property manager is deciding whether to approve the rental application or not, just a few extra pieces of information may tip the scales in your favor. Some rental applications may require these documents to determine whether you can afford the monthly rent or not.
The Importance of Providing Monthly Income Verification
When submitting your rental application, it is a good idea to include as many additional income verification materials as possible. If a potential tenant has this proof of income ready beforehand, and it meets the requirements, they will probably have a successful rental application very soon.
The management company in charge of the rental property could also have certain income requirements. These may include having your gross monthly income be three times the monthly rent, or go all the way up to requiring 50 times the monthly rent in your proof of income. This may seem astronomical, but this is what it would take to get approved for an apartment in places like New York City.
Ask About Other Documents that Might Work in Your Favor
To increase the chances of a successful rental application, you may want to provide other types of information. Things like your driver's license number, proof of current and previous employment, references from previous landlords, and proof of tax returns may accelerate the application process.
If you have done all of this and are expecting an approved rental application soon, check out these ideas for how to arrange furniture in a small living room apartment.
3. Expect at least One Credit and Background Check
After submitting the rental application, the process of renting an apartment officially starts. What is the landlord or management company doing until they give an answer?
First of all, they will check out your credit report, rental history report, and perform a credit check. If you don't have bad credit and there is no history of you being in landlord-tenant court, the application process will continue.
The next step is to review the whole rental application. Background and credit checks are a must, as the rental history will show whether a potential tenant is more of a risk than others. After the background check, they will verify your employment and review the proof of income. This will hopefully get your rental application the edge it needs for approval.
4. Make Sure You Are Accessible and Reachable at All Times
Even if you have submitted a fully complete rental application to the best of your abilities, stay alert. The landlord may have a few questions that can seal the deal. So, make sure your phone is switched on 24/7. You should also be checking your email regularly, just in case.
For instance, your potential new landlord may need more paperwork from you or require an explanation of something on your background check, credit report, etc. If you don't pick up their call or answer their email, the background check might not be enough. The same goes for any voicemails, text messages, or even messages on social media accounts, if that is their preferred way of communication.
When you promptly reply to messages or answer calls immediately, it gives the landlord an impression of responsibility. You come across as being in control of your life, and, thereby, your finances. All in all, this will only enhance your attraction as a potential tenant.
5. Your Landlord Might Influence How Long it Takes to Process a Rental Application
When you want to know how to shop for apartments, you should keep in mind that the landlord is an influential factor. Certain landlords might be able to review all paperwork and even pull your credit score quite rapidly. With individuals or companies like these, you are in luck. If the rental application is approved, you can quickly move into your new home. Even if there is a rejection, it is best that you get to know about it as soon as possible. This way, you can start looking at other places more quickly and minimize any losses.
On the other hand, there are people or companies that may want to go a bit more slowly. They might be very thorough in their approach, following up on references from past landlords and employers. If the actual owner of the apartment hires a third party to process rental applications, there might be an even longer waiting period.
Who are You Dealing with?
If you submit your rental application directly to a landlord, the chances of approval are higher. The landlord likely wants the property to get tenants in as soon as possible in order to earn from their investment. However, if you are working with a property management company or real estate agent, these will slow everything down significantly. After all, they have other properties to oversee as well and will also need to check in with the landlord before any major decisions.
What Kind of Apartment are You Looking at?
In certain cases, getting approval from an apartment can take up to weeks, or even months. Rent-stabilized or low-income apartments are usually among the most high-desired ones. As a result, any application process needs to scrutinize potential tenants very thoroughly.
The Takeaway
Since the rental application processes are not completely automated, it does take some time before you get an approval. Certain omissions may drag the process along further than necessary, while some precautions could smoothen out the wrinkles.
In either case, make sure you have a roof over your head while waiting for the approval of your rental application. Start preparing for it now so that you can be ahead of other contenders!