Michigan is a state in the Great Lakes region of the upper mid-western United States.
Michigan is traditionally known as "The Wolverine State," and the University of Michigan takes the wolverine as its mascot.
Apart from the Wolverine State, Michigan has other nicknames, including Great Lake State (due to being surrounded by the five great lakes: Lake Superior, Lake Michigan, Lake Huron, Lake Erie, and Lake Ontario), Mitten State and Water-Winter Wonderland.
Michigan's population is nearly 10.1 million, making it the 10th largest state in the USA. It also has a total area of almost 97,000 square miles (250,000 km2). By the size of land, Michigan ranks 22nd out of the 50 states.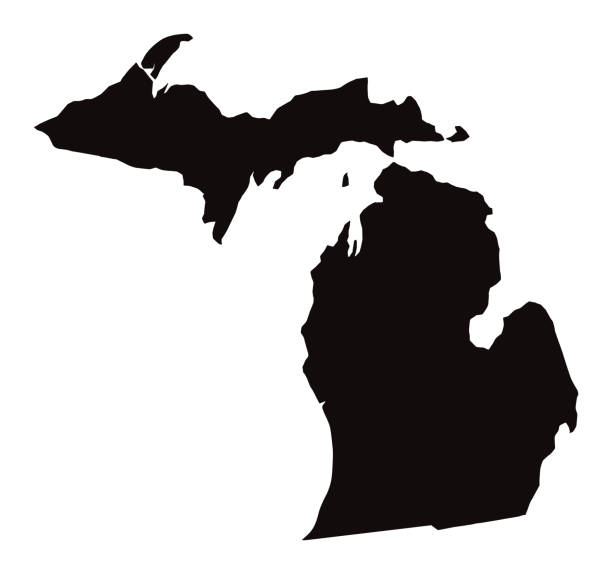 Interestingly, Michigan is the only one of the states to be split into two large land segments: the Upper Peninsula (commonly known as the U.P.) and the mitten-shaped Lower Peninsula. With a total span of approximately five miles, the Mackinac Bridge connects Michigan's Upper and Lower Peninsulas.
The Upper Peninsula is sparsely populated; however, it is mineral-rich. It slices eastwards from northern Wisconsin, between Lakes Superior and Michigan.
Is Michigan a Good State to Live In?
Michigan has many great reasons to recommend it as an excellent place to live. There's plenty of year-round outdoor activities by land and sea.
You can call it a state that has it all; it cuts across, from world-class cultural resources, spectacular natural beauty, vibrant cities, to recreational opportunities, all combined with the opportunity for growth.
It's one state that can breathe a new lease of life to anyone.
There are excellent educational and cultural opportunities in the southern and northwestern parts of the state. There are also rural areas that seem to be straight out of the 1960′s.
Michigan is the state where you can drive around and see everything, from large cities full of the arts and culture to open farmland, small lakes, large forest areas, and, of course, big water. Bottom line is that Michigan has something for everyone.
Besides, Michigan has many cheaper cities you can live in.
What's the Cost of Living in Michigan?
Whenever thinking of moving to a new state, one of the top considerations will be the cost of living.
Is Michigan's economy favorable to you? This is one of the questions you must find the answer to.
From bustling downtowns to quaint beachside neighborhoods, Michigan is the 4th most affordable state in the United States, with being 10 percent below the national average. If you compare with other states, Michigan ranks far better.
For example, New York has a 21 percent more expensive cost of living than the national average. In comparison, California's cost of living is 45 percent more expensive than the national average.
Let's break down the cost of living in Michigan.
●     Housing
●     Utilities
●     Transportation
●     Grocery
●     Health
●     Miscellaneous
Cost of Housing in Michigan
The housing cost of living in Michigan is 34.5 percent cheaper compared to the national average. Whether buying a home or renting an apartment in Michigan, you're likely to get it cheaper, when compared to the national average.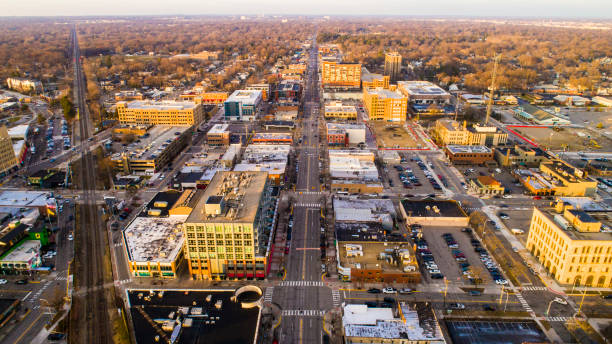 For example, the average rent for a studio apartment in Michigan is $692, which is $247 less than the national average. A one-bedroom apartment has an average rent of about $778, which is $270 less than the national average.
For a two–bedroom apartment in Michigan, prepare to spend an average of $979 per month, compared to the national average of $1278 per month.
On the other hand, a three-bedroom apartment will cost you an average of $1255 per month, which is below the national average of $1681.
Lastly, you'd love to hear that renting a four-bedroom apartment in Michigan will cost you an average of $1372 per month, which is also well below the national average of $1950 a month.
The typical home value in Michigan is $211,760. This value is seasonally adjusted and only includes the middle price tier of dwellings. Michigan home values have gone up 16.9% over the past year.
Cost of Utilities in Michigan
Whether you own a home or rent an apartment, utility bills are the type you can never run away from. Primarily it can sky-rocket your monthly spending on housing alone. With that said, how high or low your utility bill is largely depends on your use on a month-to-month basis.
As such, you will want to know where the cost of utilities stands in Michigan, right? The average price of cooling or heating a typical residence for the area, including electricity, natural gas, and other fuels, is slightly above the national average by 0.1 percent.
Even though the average cost in Michigan is slightly above the national average, it doesn't mean you will be spending more. You can learn how to make your home energy-efficient and spend less every month.
Cost of Transportation in Michigan
Transportation will partly contribute to your monthly cost. Whether you use public means or private means of transport to move from point A to point B, you are going to spend either way.
Now, what does the average cost of transportation look like in Michigan state?
The average cost of transportation in Michigan is 15.1 percent above the national average. These include gasoline, car insurance and maintenance expenses, or mass transit fare for the area.
Cost of Grocery in Michigan
If you plan to live in Michigan, then you should know that Michiganders' cost of groceries is 6.6 percent lower than the national average. As such, expect to pay less for food products.
While meal prices in Michigan can vary, the average cost of food in Michigan is $29 per day. Based on the spending habits of previous travelers, when dining out, an average meal in Michigan should cost around $11 per person.
Breakfast prices are usually a little cheaper than lunch or dinner.
Cost of Health in Michigan
The average cost of health in Michigan stands at 14 percent below the national average. In other words, expect to pay less in health services than other states in the United States.
Michigan residents are subject to the federal Affordable Care Act (ACA), which requires all U.S. citizens to have health insurance. Qualifying plans must provide at least the minimum standard of coverage outlined in the ACA.
Michigan residents can expect to pay an average of $406 per person for a significant medical individual health insurance plan. Prices will vary, and premiums can be lower if you are in good health.
Let's take a closer look at insurance costs in Michigan.
| | |
| --- | --- |
| Metal Level | Average Monthly Premium |
| Bronze | $406 |
| Silver | $504 |
| Gold | $645 |
Cost of Miscellaneous in Michigan
Miscellaneous is the cost of goods and services not included in other expenses of living categories, such as clothes, restaurants, entertainment, repairs, and other services.
The cost of miscellaneous for Michigan residents is 3.3 percent lower than the national average.
Michigan Strikes the Perfect Balance with Affordable Cost of Living and High Quality of Life
Whether it's a startup or a growing company, many keep choosing Michigan time and time again for the extraordinary business benefits it offers.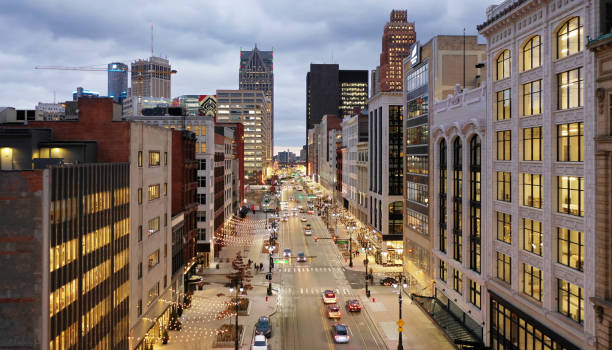 Many choose Michigan for its unparalleled Pure Michigan quality of life and living costs, which is 10% lower than the national average.
From the excitement of lively urban centers to the endless opportunities in the great outdoors, Michigan provides the best of both worlds, including vibrant downtowns, shopping districts, and the most public golf courses in the country.
Michigan Consists of Award-Winning Communities
From bustling downtowns to quaint beachside neighborhoods, Michigan is home to various award–winning communities consistently ranked by top travel and lifestyle publications.
For example, WalletHub ranked Ann Arbor the most educated city in America for 2020. It is situated on the Huron River and is nicknamed "Tree Town" due to its abundance of green space.
Ann Arbor is a major center for college sports, most notably at the University of Michigan.
The Ann Arbor area is most well-known for its globally-inspired cultural offerings. Being a long-time artists community, Ann Arbor is home to renowned galleries, museums, arts nonprofits, and theatrical and musical organizations that offer performances from local, regional, and international artists.
Ann Arbor is best known as the home of the University of Michigan. For the maize and blue colors of its nationally recognized football team, the Wolverines, Ann Arbor has much more to offer than just a college.
Livability ranked Grand Rapids, on the other hand, as the #2 Remote-Ready City in the U.S. Grand Rapids is a Michigan city on the Grand River, which is east of Lake Michigan, and offers great city life.
Where Does Michigan Rank in Education?
The education system in Michigan continually produces students that are ready to take on the world. Michigan has a K-12 system.
Furthermore, it's home to 91 colleges and universities, and 70 vocational and technical schools that offer certificates.
Top School Districts in Michigan:
Northville Public Schools
Lake Orion Community Schools
Hudsonville Public School District
Novi Community School District
The Top Colleges in Michigan:
University of Michigan – Ann Arbor
Michigan State University
Michigan Technological University
The University of Detroit Mercy
Central Michigan University
Wayne State University
Western Michigan University
Hillsdale College
To give you a clearer picture of the education excellence in Michigan, more than 2,000 Ph.D.s are granted every year in the state, which is almost twice the national average.
More than 175,000 engineers are found in Michigan, which is the highest concentration in the United States.
When it comes to research, Michigan's University Research Corridor (URC) is recognized as one of the top research clusters in the United States. Furthermore, it is also the leading engine for innovation in Michigan and the Great Lakes region.
The primary purpose of the URC is to bring economic prosperity and connect the State of Michigan to the World.
Are there Exciting Outdoor Adventures in Michigan?
If you're an adventurous person, you'll find Michigan the perfect spot for all of your outdoor activities. From amazing parks, to historical buildings, to lake living experiences, it's hard to see Michigan unattractive.
Once you visit Michigan, you'll always be looking for the next great adventure. Seeing it once is never enough to explore the beauty of Michigan. Simply put, you'll be compelled to live in Michigan.
For instance, Frankenmuth has been called Michigan's biggest tourist attraction. Bridge Magazine reported in February, 2021 that Frankenmuth tops all Michigan attractions with about three million visitors a year.
Here are the 14 Best Places You'd Love to Visit in Michigan:
Mackinac Island
Detroit
Great Lakes Bay.
Sleeping Bear Dunes National Seashore
Ann Arbor
Traverse City
Holland
Charlevoix
Porcupine Mountains
Blue Water Area
Cheboygan
Grand Rapids
Ypsilanti
Generally, Michigan is known for fishing, and ice fishing, thanks to its 3,288 mile coastline, which is the longest freshwater coastline in the United States.
Forestry is also another aspect that provides the opportunity for people to explore nature, with 90 percent of the Upper Peninsula being covered in trees.
Interestingly, Michigan is home to more than 11,000 inland lakes, more than 650 public golf courses, and over 100 public beaches.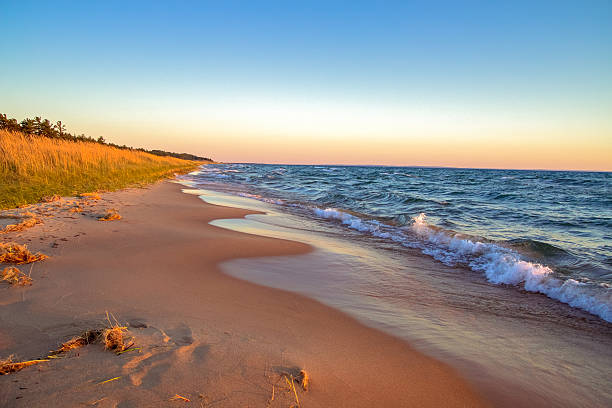 If you love trails, this is the best place to be. Michigan has 1,300 miles of scenic trails, world-class fishing, and an international dark sky park.
Michigan has the second-highest number of ski areas in the United States, with more than 600 campgrounds.
If you are looking to discover the beauty of Michigan, whether nature trail, boat riding, bicycle, or skis, all awaits you.
The outdoor activities and opportunities are as endless as your imagination. Undoubtedly your bucket list is about to change.
What About Michigan Arts & Culture?
Well, whether living within the United States or just visiting, you're in for a culture shock. Arts and culture run deep in Michigan.
It's in Michigan where you'll find world class museums such as The Henry Ford and the Detroit Institute of Art. In other words, there's a lot to discover in Michigan as far as arts and culture are concerned.
Even though Michigan is one of the leading homes for innovation in other fields, it extends to music with genres including early punk rock, Motown, and techno music all getting their start in the state.
There are also several cultural holiday traditions celebrated across Michigan. Apart from the movies and music, several events across the state celebrate the holiday season.
Here are some of the traditions celebrated across the state:
Sinterklaas Eve and Kerstmarkt
Szopka and Wigilia
Finnish Christmas Saunas
Hanukkah and Menorah in the D
Mitzvah Day
Lagniappe
What's the Climate Like in Michigan?
Michigan has a Humid Continental Climate, characterized by having distinct summers and winters, with a relatively even distribution of precipitation throughout the year.
In Michigan, you have the privilege of experiencing all four seasons, unlike many other parts of the country.
Michigan residents experience an average annual temperature of around 57° and get about 36 inches of snow annually.
March is the official start of spring, but sometimes it doesn't happen until April. From June to September, summer lasts for 3 to 4 months, with an average temperature of 75-80°, with July being the hottest month of the year in Michigan.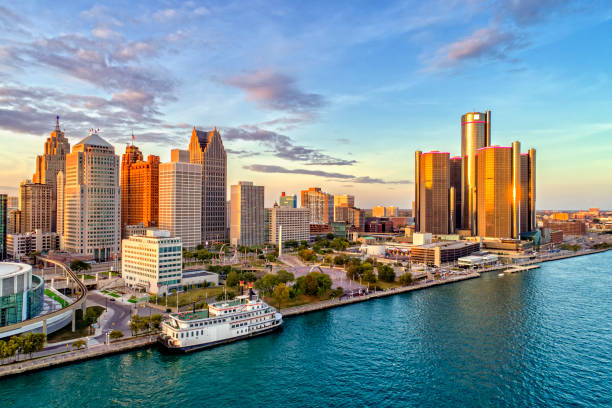 As you go towards September, expect the trees to transform into warm, burnt colors of red and gold. The average autumn temperature is around 47°.
Michigan winters generally begin around Thanksgiving, and remnants usually last until sometime in March, or maybe April.
The mean temperature for Detroit, the largest and the most populous city in Michigan, varies from 24.5 degrees in January to 73.5 degrees in July.
What are Some of the Best Places You Can Live in Michigan?
Popular Science magazine has given it a seal of approval by noting that Michigan will be the best place to live in America by the year 2100.
Ranked as the 4th most affordable state in the United States, it is not hard to see why Michigan remains a hot destination for tourists and potential residents alike.
If you want to be one of Michigan's residents, here are some of the best places to live in Michigan.
1. Ann Arbor
It is in Ann Arbor, where the University of Michigan is based. Ann Arbor is a city located in Washtenaw County with a population of 123,851 residents. It's one of the best places to live in Michigan.
You'd love to hear Ann Arbor is known for much more than just being the home of a great university.
Its natural nature areas and bountiful parks, a vibrant economy, low crime, a progressive culture, regular festivals, and free outdoor music put it on the map as one of the most attractive locations to raise a family.
Residents enjoy the availability of top-rated schools in the state, making it a desirable location to live in. In 2017, Ann Arbor was ranked the best city to live in America, according to the rankings by data company Niche.
2. Farmington Hills
In 2018, Time Magazine ranked Farmington Hills the best place to live. Time Magazine often ranks the best places to live in every state, using a wide range of factors.
Time Magazine was impressed by Farmington Hills' quaint downtown and its historic architecture, to its friendly atmosphere and low unemployment rate. If you love exploring the history of places, Farmington Hills provides you with that avenue.
Generally, Farmington Hills is one of the most amazing places in Michigan. It is a northern Michigan suburb of Metro Detroit and is the second most-populated city in Oakland County, after Troy.
Farmington Hills has top-rated schools. The education system in this city prepares students for the world. For instance, 53% of residents hold a college degree at the minimum, and the average test scores in this city are above the national average.
You can rent a place for $1,026, and the median home value is $207,200.
In Farmington Hills, the overall crime rate is 66% lower than the national average, and the area is safer than 80% of the cities in the United States. As such, your chances of becoming a victim of crime are lower.
3. Farmington
Farmington is a great place to live in Michigan.
If you're a newbie in Oakland County, you're likely to confuse Farmington and Farmington Hills. These are two separate cities that neighbor each other.
The similarly named suburb of Detroit is smaller than Farmington Hills, with a population of 10,500.
Farmington made it on the list of Niche's Best Places to Live in Michigan, ranking #22. Farmington is known for its historic district, Victorian-style homes, and high-performing schools.
When it comes to housing, the median home value in Farmington is $20,000 cheaper than the national average of $178,300, and rent is also more affordable, being $911 vs. the national average of $928.
The household income in Farmington is $62,261, which is above the national average of $53,889.
Farmington is also one of the safest places to live in Michigan, with the crime rate being lower than the national average.
4. Beverly Hills
Interestingly, Michigan has its own version of Beverly Hills. It is one of the great places to live in Michigan.
The Beverly Hills of Michigan is smaller and less swanky than its California counterpart, having a population of 10,387.
Residents here enjoy a low crime rate; as such, the chances of you becoming a victim of property crime is a paltry one percent.
Unlike its namesake in California, a house won't cost you a fortune in Beverly Hills. The average going rate in the area sits at an attractive $285,500.
If you're adventurous, you'd love Riverside Park, which provides excellent picnic and fishing grounds. Beverly Hills also strikes as an attractive place for bikers and hikers.
When it comes to household annual income, Beverly Hills residents have $106,161, on average. That's plenty of cash to spend!
5. Novi
Novi is a northern suburb of Metro Detroit, being located about eight miles northwest of the city of Detroit and about 16 miles northeast of Ann Arbor. It's an excellent place to live in Michigan and raise your family.
It's a city in Oakland County with a population of 66,243, as of the 2020 census.
Among the things that Novi ranks higher include education, safety, and income level. For example, in Novi, residents take home a combined $82,587 per household, annually.
Novi is regarded as one of the fastest-growing cities in Michigan, attracting top companies. Anyone will fall in love with Novi upon visiting.
Conclusion
Michigan is a great place to live in. It boasts several features that are attractive not only to visitors to live, but also to top companies who often choose to invest in the state.
From small lakes to large forest areas to historical buildings, Michigan has everything you can think of.
Even though Michigan has plenty of great places to live, Farmington, Farmington Hills, Novi, and Beverly Hills are just some of the names of cities that will appeal to you.