Whether you're moving out of a home, cohabiting with your partner, or moving towns, you're likely to find yourself looking for a home option in the real estate market.
For many people, it might mean selecting between living in an apartment or a house.
The option you select should depend on the advantages and disadvantages of each alternative. However, in the end, you might find yourself settling for an apartment building.
Here, we explore how living in an apartment presents more benefits than acquiring a house.
Are Apartments Better than Houses?
Yes, living in an apartment presents more benefits than a house offers, but how?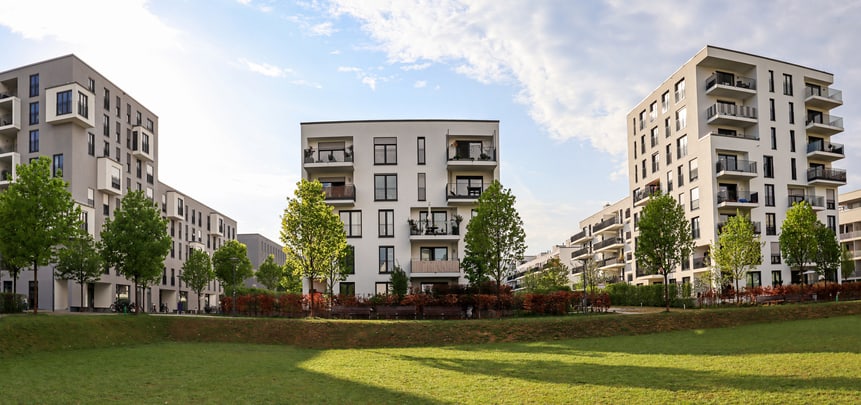 Let's look at how living in an apartment vs. house is better:
Easy Property Maintenance
One major benefit of renting an apartment is that you don't own the property. It's, therefore, not your priority to ensure that the property is in good shape.
If you own a house, it becomes your responsibility to fix any damages that occur. The actual cost of fixing damages will depend on the level of damage. It'll also depend on whether you hire a professional to help you or do the task yourself.
For an apartment, when your roof is leaking, the dishwasher is faulty, or you have any maintenance problem, you just need to get in touch with the property manager to resolve everything. You'll only be responsible for the maintenance costs of the damage resulting from your negligence.
Things like shoveling snow from the sidewalk and driveway during winter will also be done by your property manager.
Apartments are More Affordable
Many believe that apartments are cheaper compared to houses. Let's consider the cost associated with each unit:
House
Below are things you might be forced to pay for while purchasing a house:
The Down Payment: It represents a part of the total cost of the house that you're required to pay before it's fully yours. Even though several factors determine the down payment amount, it's typically between 10–20% of the house's value in most cases.
Earnest Deposit: You need to pay this amount to show your seriousness in getting the house. In most cases, the amount is 3% of the house value.
Appraisal: If you want to pay for the house using a mortgage, the lender might be forced to do a house appraisal to ensure that its value aligns with the amount you asked for. A house appraisal will typically cost you $300 to $400.
House Inspection: The home inspection is meant to enable you to identify any problems in the house before you buy it. Since you don't have the experience to inspect the house yourself and might miss important things, you need to hire a professional home inspector. The cost of inspecting a house is almost the same as that of an appraisal.

Property Tax: Depending on the county and state laws, you might be required to pay taxes for owning a house. The tax is effective after buying the house, and each year after that.
Homeowner's Insurance: Most state laws require that you insure your house in case of robbery, fire, or other incidents. The insurance cost depends on the house value, your credit score, the home location, among other factors. The amount is also paid after you acquire the home, and annually after that.
Closing Costs: You'll also be required to pay closing costs such as title insurance, loan origination costs, closing fee, and others. In most cases, the amount is 3% of the home value.
Monthly Payments: Unless you pay cash for the home, you'll have to pay monthly mortgage payments until you pay it off. Other payments you're required to pay include water, internet, cooking gas, garbage, and recycling.
Maintenance Costs: Since you own the house, you'll now be in charge of the repair and maintenance around the house. Proper maintenance and repair helps ensure that your house value doesn't depreciate.
Apartment
Renting an apartment attracts fewer initial payments than buying a house. However, the expenses for an apartment recur monthly.
Below are costs associated with renting an apartment:
Security Deposit: It involves the money you pay the landlord or property manager when signing the lease. If you decide to vacate the apartment, you'll get the deposit back. However, in case of any damages, the deposit covers the repairs. If you break the lease or default on paying rent, the deposit goes towards that. The security deposit for many apartments is 1.5 times the monthly rent amount. This is typically an easier upfront cost to cover than the initial payment you must make before purchasing a house.
Rent: This represents the monthly payment you make for living in an apartment. The actual amount depends on different factors, including the apartment location, the location's real estate market rates, the property age, how much space you wish to occupy, and the size of the apartment. If you plan on keeping pets, you might have to pay pet rent to protect the apartment against pet damage.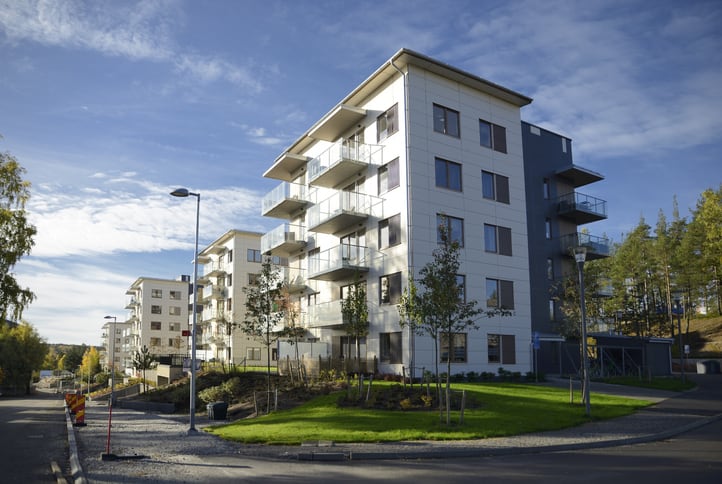 Renter's Insurance: The renter's insurance for an apartment isn't as expensive as a house. With that said, it serves the same purpose of protecting your home against fires, theft, and accidents. You might have to pay as little as $15 for this cost. This is cheaper compared to the more than $100 paid monthly on house insurance in the real estate industry.
Utilities: There are costs like water, electricity, and gas that are normally included in the apartment rent. Some exceptions might require you to cover such costs separately, however it depends on the apartment that you're renting.
Laundry: Many apartment buildings don't have a washer/dryer in the units. It'll, therefore, force you to share the machine in the apartment buildings or find a laundromat. The cost of laundry will depend on how you want to do your laundry.
If you have an average credit score and would like to avoid the hefty costs of purchasing a house, an apartment would make a perfect option for you.
The cheaper cost of renting an apartment can be associated with them having less space. Having more space in an apartment or house means an added cost.
Most Apartments Offer Increased Safety
Safety is always a top priority for those considering the advantages and disadvantages of an apartment and a house. Apartment living offers added security that you won't find in any house.
For instance, many apartment complexes are fitted with controlled access, gated communities, extra fire protection, and security cameras.
The close proximity to neighbors in an apartment building also offers a security advantage compared to a house. If something happens, you can sound an alarm, and your neighbors will be there in no time to help or alert the authorities.
Better safety features make apartments the best options for families with children, those living alone, those seeking peace of mind, or the elderly.
Most Apartments Have Great Amenities
Apartments come with some of the best amenities you'll ever find. There is convenience and recreation right outside the doorstep, something that is much harder to find in single homes due to their typical location in suburban areas. For instance, it's easier to come across convenience stores when living in apartment buildings.
Some of the exciting amenities you'll find in apartments include swimming pools, playgrounds, clubhouses for big parties, automated smart homes, and a fitness center. Even though you can have some of these features in your home, the cost can be high for your budget.
Some unique amenities you'll get in your own apartment include salons, pet spas, movie theaters, hiking trails, and underground heated parking. Apartments, therefore, offer upgraded living without any added costs. Very few houses offer such exciting amenities, and none are at an affordable price.
Apartments Offer the Gift of Time
Most people never seem to have enough time on their side. Anything that saves your time is important, and that is exactly what apartment living offers.
You don't need to worry about fixing stuff around the apartment or maintaining the yard. If you live in an apartment in close proximity to your workplace, you get a chance to save on commute costs.
Therefore, you'll get enough free and valuable time to spend with your family and engage in things you love.
Engaging in a lifestyle that offers you the gift of time is a priceless opportunity.
You'll Have Short-Term Options
Apartment living can be the best option for you if you don't like staying in one place for a long time. When it comes to house vs. apartment, an apartment offers you the freedom to move anytime you want.
Many apartments offer short-term leases. The lease arrangements can cover three months, six months, or twelve months. You'll have even more flexibility with corporate living options.
With a house, you'll get locked into a mortgage and will have to spend money and time to put it on the real estate market when you want to move. Apartment living, therefore, offers fewer complications and less stress when moving.
Experience Great Community Living
Even though some housing neighborhoods still build a community setting, like mobile home communities, the opportunities are greater in an apartment complex. Apartments provide ample opportunity for people to spend time together and offer closer proximity to neighbors than a house.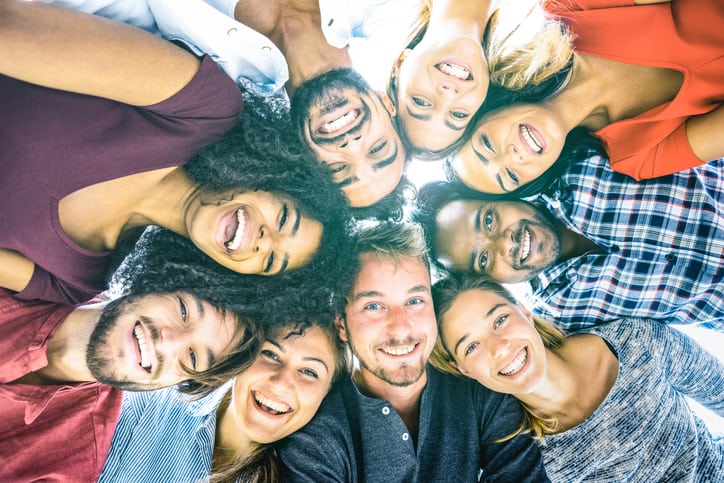 Apart from just living in close proximity to your neighbors, many apartment complexes take the community living a step further. There are apartment parties and barbecues that give people a chance to interact and get to know one another.
Additionally, running into each other at apartment amenities, such as a fitness center, creates more room for people to interact and know each other. However, you also risk living closer to noisy neighbors in the next apartment.
Build Your Savings
Living in an apartment presents a great chance for you to save for your future. Many people find it difficult to save money with the cost of house living on their neck. When you have smaller expenses that come with living in an apartment, you're able to save more money for the future.
You'll therefore have a whole new world of possibilities. Whether you want to travel more, save for retirement, or send your children to college, apartment living puts you on the right financial trajectory to make it happen.
Top Amenities to Consider in an Apartment
There are several amenities to consider while renting an apartment, as we'll highlight below:
In-Unit Appliances
Some appliances are critical in an apartment, which include a stove or oven. Without them, you won't be able to cook in your apartment.
Even if you consider yourself an order-out-every-night type of person, there are times you would like to cook and enjoy your meals. You might also get convenient appliances in your apartments, such as a dishwasher, washer, and dryer.
With that said, the neighborhood should have a laundromat even if the apartment doesn't have an in-unit washer and dryer.
Furnished Units
Even though a furnished unit is a nice convenience, you need to understand that it comes with higher rent rates. Apartment living and furnished units are perfect for you if you don't plan on settling at a place for long.
For instance, if you're moving into a neighborhood for a short-term job assignment or internship, a furnished unit can save you a lot of money.
Pet-Friendly Apartment Units
If you're into keeping pets, you need to find apartments that are friendly to pets. However, you need to understand that it'll most likely come with monthly pet rent and a pet deposit.
There is also a risk of losing the security deposit if your pet causes damage to the apartment.
Air Conditioner and Heat
Some places require either an air conditioner or a heating system. It's, therefore, critical that you consider these appliances while selecting an apartment for your family.
Private Outdoor Space
This can take the form of a balcony that can be accessed within your apartment. Spacious and big balconies are great, especially if you like catching some sun rays or barbecuing.
With that said, you need to understand that balconies can drive up your rent.
Updated Kitchen
This can mean everything from a brand-new, fully-renovated kitchen to a new sink tap. It might also mean paying more in rent.
Parking
Street parking takes a lot of time and makes it difficult to find a spot. With apartment living, you'll typically get a spacious parking space within the complex.
Internet
Access to the internet is another top amenity that you need to consider. Some apartments include internet access charges in their monthly rent.
In other cases, you might be forced to request for your independent installation. If this is the case, please note to ensure that the apartment allows internet installation.
Security Measures
Apartments that take security seriously are available for rent at a higher price. However, good security is something you need to look for in an apartment.
Here you need to consider security cameras, on-site security staff, carded community entry, and triple unit door locks, among others. They will secure your apartment from theft and keep you and your family safe.
Swimming Pools and Fitness Centers
A fitness center and swimming pool offer an opportunity to relax and improve your body fitness. You should, therefore, look for an apartment that offers both of them. Just keep in mind that these might come at an added cost.