Looking for an apartment can be tough at the best of times. There are a lot of different requirements that individuals have, especially when they have their families and pets to think about.
What do people expect from an apartment or apartment complexes?
While some folks may have unique expectations from their apartment search, the usual factors apply to most potential renters.
The Checklist
The following apartment hunting checklist includes some of these:
Easy access to public transport
Spaces with pets allowed (if the tenant has pets)
Air conditioning during the summer months
A safe surrounding area
Sincere, honest, and responsible property managers
A laundry room on-site or washer/dryer systems installed in each unit
A convenient parking situation for those who have their own vehicles
As you can see, finding an apartment can be very hard if we have a lot of needs to meet. The good news is that it is not impossible to find the perfect apartment even if you are in a new city.
What to Look for when Searching for an Apartment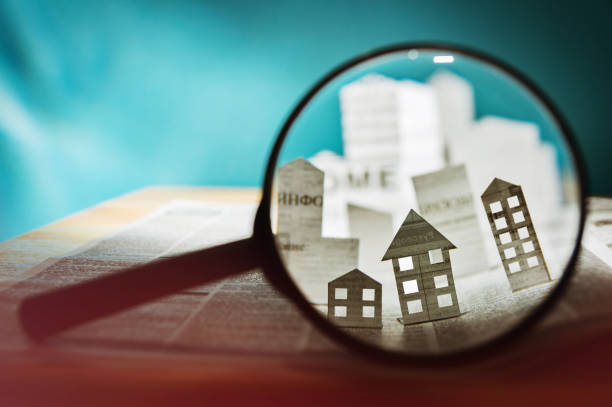 First time apartment renters may not always know what to look for when they are searching for a new space to live. They might have to consult a professional in real estate before signing off on any lease terms (learn how to read an apartment lease here)
Even if this is not the first rental application you are considering, your previous apartment might not have been up to the mark. Perhaps, your monthly income has grown, which means that you are now allowed to be a bit picky. The whole process can be challenging, but quite exciting as well.
Have a look at the following considerations before settling on any new apartment:
Always Keep Your Budget in Mind
The rent payments are not the only consideration for someone when they want a new apartment. There are also the security deposit, grocery prices, maintenance fees, and other monthly expenses to consider. The typical rule of apartment hunting is not just to look at the rent prices in the area, but also how much you have to pay for a decent lifestyle every month.
Money is Not the Only Motivator
Consider this; if the neighborhood has very low rental rates, but also a bad reputation, don't think you can save money by living there. In addition to paying the rent, you will probably have to secure the new apartment. Security systems, burglar alarms, and the cost of keeping the family indoors can all add up to an exorbitant amount. Even with all these monthly expenses, you won't have a high quality of life in such an area.
Set a Solid Budget
If you do not have a proper budget in mind, you might sign off on a lease that leads to more expenses than comforts. To set your budget, allocate estimated amounts to the following aspects:
Rent, utility payments, parking fees for a secure garage
Payments for additional storage, such as a bike room or other amenities
Higher seasonal expenses for cooling and heating in extreme temperatures
Cost of operating the laundry facilities
Cost of moving and its effect on the monthly cash flow during the first six months of the lease
Learn what bills to expect when renting an apartment here.
2. List Down Your Deal Breakers and Priorities
If you are wondering how to choose an apartment to rent, try sorting out your thought process. Making lists is always a good idea. This way, you can separate your non-negotiable factors from the negotiable ones. A potential new apartment may have many facilities, but even one factor, such as a no-pets policy, might put you off the whole place altogether.
While apartment hunting, make a list of all these absolute requirements and ask your agent to show whatever fulfills them. These requirements may include:
Enough square footage for the whole family
A certain number of pets allowed (also look at the apartment pet policy about spaying or neutering pets)
A certain number of bedrooms and bathrooms
An outdoor sitting space
Easy access to public transport
Decent schools within walking distance
Natural light sources
Enough storage space
Complete kitchen with essentials
An elevator if the apartment is not on the first floor
Of course, your apartment hunt should be flexible in parts. Some may not be able to compromise on natural light, while others might make do with a darker space.
3. Ensure a Suitable Type of Lease
If you want your apartment hunting to be fruitful, only sign the lease if you are sure of the lifestyle it will provide for at least a year. You want to have a successful apartment experience that is free of stress and also lets you work on your life goals.
Is a Joint Lease a Good Idea?
Some people might be tempted to sign a joint lease in order to save money. However, these savings usually come with roommates who may or may not be a delight to live with.
Even if you are renting an apartment with friends, the experience might be a bit stifling and frustrating. If they fall behind with their payments, you might have to suffer the consumers as well. If you are on an apartment hunt with your buddies, see if they are responsible enough to rely on. If there is any doubt, ask the property manager about individual leasing so that only your own share falls on your head.
Learn how to split up rent with roommates here.
4. Check Out the Neighborhood and Location
Location is among the most important considerations when you are apartment hunting. Depending on what your family status is and how you are living, the location of an apartment can make daily life easier or harder.
If you are a student, for example, you require housing as near your campus as possible. If not, you should be close to a public transport hub or in a neighborhood that is safe enough for carpooling. Effective apartment hunting will make it easier for you to get to campus and back. So, you should place priority on that factor.
Other Considerations for the Perfect Location
Other than students, here are some groups that should especially focus on the right location for their new apartment:
Families with school-going kids may want to prioritize locations near good schools, parks, museums, etc.
Employees who don't work remotely might want to settle down as near their workplaces as possible; this way, they might have a reasonable commute, even during rush hour
Recent graduates or professionals looking to further their careers may want a location that is near big companies with job opportunities
Those who have a family member with health issues may want to settle down near a hospital or clinic
Families, people living alone, and retirees may want to live in a place that is safe and secure
5. Organize Your Apartment Hunting
Apartment hunting can be a long and complicated business, so get organized right now. You have your list of priorities; now list down any real estate listings that seem promising. Make a spreadsheet and save information there instead of keeping all those tabs open on your desktop. It is especially important to note and save the following:
●        The address
●        The listed price or rent
●        Amenities available
The Takeaway
The search for the perfect apartment is a necessity of life. Stay on top of the search from the very beginning and do not be afraid to ask questions. You may come across unfamiliar, but important terms such as rental agreement, prorate, and many more (learn what is prorated rent here).
This is not the time to hesitate, but to start conducting some research in order to get the best apartment possible. The effort will be worth it in the end, so begin your search today!
Finally, before signing any sort of contract, make sure to know what options you have. Here is everything you need to know about apartment lease options to start with. Make sure to ask all sorts of questions about the expected expenses in addition to the rent.