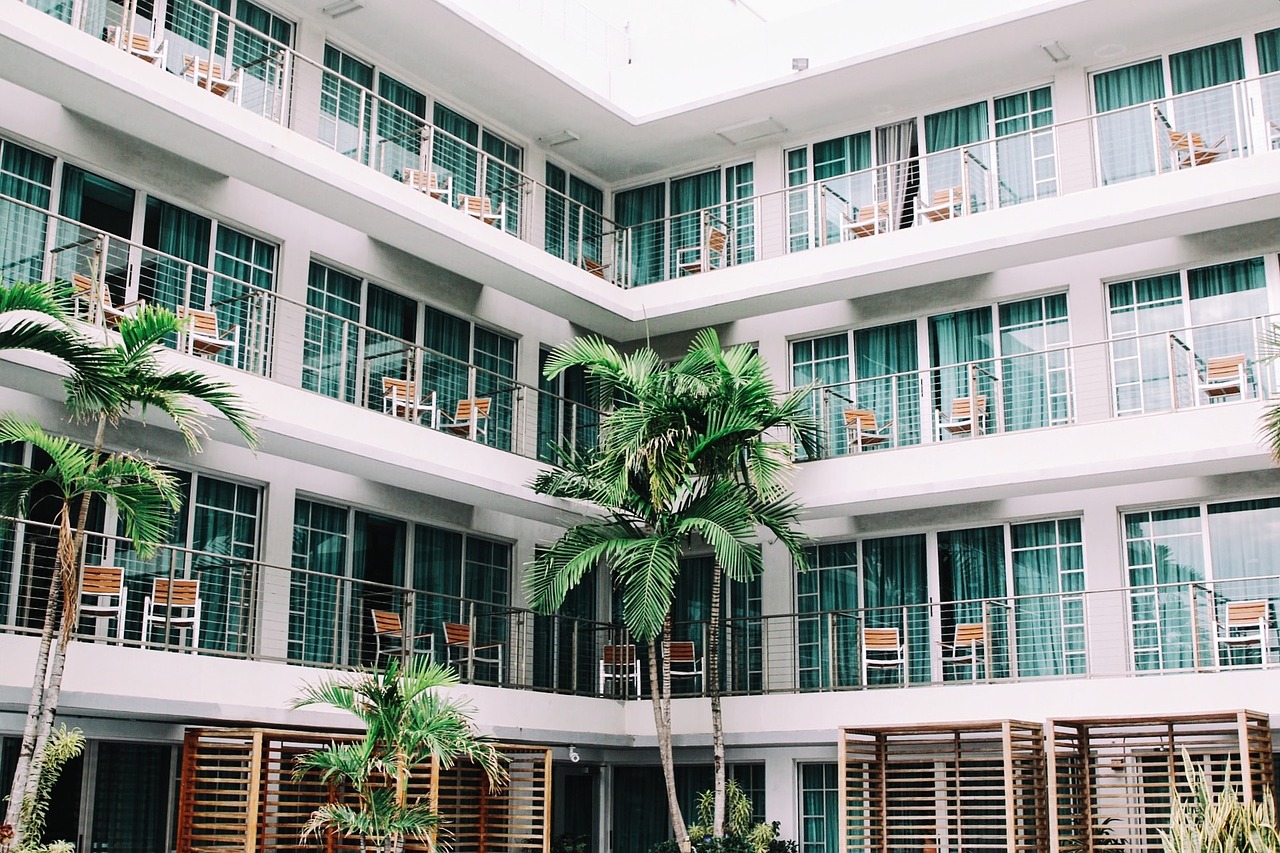 August 23, 2021 at 11:34 am · Justin Becker · Comments Off on How to Choose an Apartment Complex that You'll Love
There are several apartment complex options available if you're trying to find an apartment for your family. Even though having various rental options to select from is great, it might become difficult to limit your search and identify the best apartment.
For instance, you must determine the cost of staying in an apartment, even before you settle there. You will also have to determine whether you are apartment hunting for an old or new apartment.
Here, we look at how you can go about selecting the best apartment for your needs.
How to Choose an Apartment Complex
Below are factors to consider while selecting apartment complexes:
Cost of the Complex
The first step is to determine the amount of rental fee that you can afford per month. With most apartments, you'll have to pay a security deposit with your landlord of, at most, 1.5 times your monthly rent.
A good rule of thumb is to make sure that you don't spend more than 30 percent of your income on monthly rent. Even though rent might be your biggest monthly expense, you should establish a monthly budget before selecting your ideal unit.
Simply put, only go for something that works well with your income.
It would be important to ask the landlord or property manager what utilities that you'll spend more money on.
Even though there are apartments that include utilities, such as gas, Wi-Fi, and electricity, in your monthly rent, you might be forced to pay for such costs in others.
Some apartments charge for amenities such as parking lot fees, pest control, and trash. You can confirm from the landlord or property manager if there are any recurring fees when you tour the unit.
You should also account for move-in fees, such as application fees, administration fees, and security deposits. Don't forget to confirm whether the complex charges a pet deposit or pet fees, if you own a pet.
Here, the goal is to identify an apartment that you could afford and, in the end, avoid living beyond your means. If you have some must-have amenities, or want to live in a specific location, you might have to pay more per month.
You could also opt to cut on other expenses. Considering renting an apartment with a roommate is also another viable option.
Consider Your Must-Have Amenities in Apartment Buildings
You should start by making a list of must-have amenities that you consider essential. These must-have amenities may include 24/7 security, parking, and gated entry, just to name a few.
You could also consider your lifestyle when coming up with your list. For instance, if you're a pet owner, you should rent a pet-friendly apartment.
Even though finding an apartment with all your must-have amenities is almost impossible, try to ask about alternatives and be flexible. This is crucial, especially if you want to stay within your budget.
For example, you might be looking for an apartment with a washer and dryer, but the one you like doesn't offer such services. You can ask the landlord if they offer washer and dryer hookups, in such a case. They also may have an on-site laundry facility.
Consider the Location of the Apartment Building
The location of an apartment is also another important thing to consider while choosing an apartment for your family.
Here, you should focus on your needs and lifestyle. For instance, ask yourself whether you would like to settle in a city or rent in a quieter suburban area.
You should also look at how far the unit is to key points of interest, including grocery stores, entertainment options, and your kid's new place of learning.
As an example, if you usually commute to work daily, you should go for an apartment that provides easy access to highways and public transportation.
If you don't own a car, ensure that the unit you go for is within walking distance to stores, public transit, and restaurants.
You can use applications on your phone to calculate the travel time from your potential unit to a set destination.
Consider the Space in the Apartment
You should pay attention to square footage, storage, and floor plan at every complex you visit. Selecting the right floor plan has a major impact on the quality of your apartment living.
For instance, if you want to rent an apartment with a roommate, a floor plan having separate bathrooms is better than one having a single bathroom. Even before you visit an apartment, check online to view floor plans that work perfectly for you.
You should also find the square footage of the unit you are interested in, including understanding the standard kitchen cabinet sizes to ensure your kitchen items will fit comfortably. If you know the space of the unit in advance, you'll figure out whether the rental fee is reasonable or not. This will also let you compare the different rental options.
Identifying the square footage in advance also helps you determine whether your current furniture fits the space.
Some apartments might even have varying floor plans, even if they have similar square footage. In such a case, consider the spaces within your budget and what is more beneficial to your family's lifestyle.
If you are renting with a roommate, you'll require more space compared to when you're renting alone.
For your space to remain more organized, you need adequate storage space. This applies more to those who are looking for smaller apartments.
If you get into a unit with limited storage options, you risk having cluttered spaces or might be forced to get rid of some items.
You should also pay attention to the number of cabinets and the size of your bedroom closet. In most cases, you can add your own storage spaces, such as bookshelves and carts, if your unit doesn't have enough options.
Consider the Safety of an Apartment
Every tenant wants to settle in a secure and safe place. It's, therefore, important to check out security and safety features.
There are several questions that you must ask. For instance, is the emergency exit marked well? Does the kitchen have a fire extinguisher? Is the building developed with ample lighting in common areas and outside?
You can also consider a place that has security systems in place. If there are no security cameras and sensors, ask your landlord whether you can install them in your unit.
What to Consider Outside the Apartment
When you're looking for the best complex for your family, it will help to consider not only the apartment interior, but also the exterior.
These are some of the things to consider outside the apartment:
Exterior of the Complex
Check whether the unit you want to occupy appears well kept. The bushes, landscaping, and flowers should be well maintained.
The complex must also be free of debris and trash, especially in dumpsters and breezeways.
Poor management of a property is indicated by broken items and a low curb appeal.
Search and Identify Community Amenities
All of the community amenities must be in working order and well maintained. For example, the outdoor furniture and benches should be unbroken and the swimming pool regularly cleaned.
If an apartment has a fitness center, all of the machines and equipment should be working properly. If you notice anything malfunctioning or broken, you must ask the property manager when they plan on replacing or fixing it.
Neighborhood Features
You can visit the neighborhood either during the night or day to gauge how it feels like to live there. Take note of the trash on the streets and the noise level.
You can also research the safety of each neighborhood.
Residents of the Apartments
If possible, you can talk to people who actively live in the apartments. They can share with you the challenges and benefits of living in that community.
They might even share some critical perspectives on the property. You can also search their reviews, about the unit, online.
Talk to the Apartment Staff
When you visit the unit, the staff must be welcoming and friendly. The property manager or agent should answer all questions you ask freely.
If the manager fails to answer your questions, it shows bad management, and you should cross the unit off your list.
The Final Verdict
Even though selecting an apartment for your family isn't easy, following the above recommendations will make things straightforward for you.
When choosing the best unit option, you should consider safety, space, location, cost, and must-have amenities.
Even before you select a particular unit, you should search for various options online to determine the perfect one for you.
We hope that you land the apartment of your dreams.