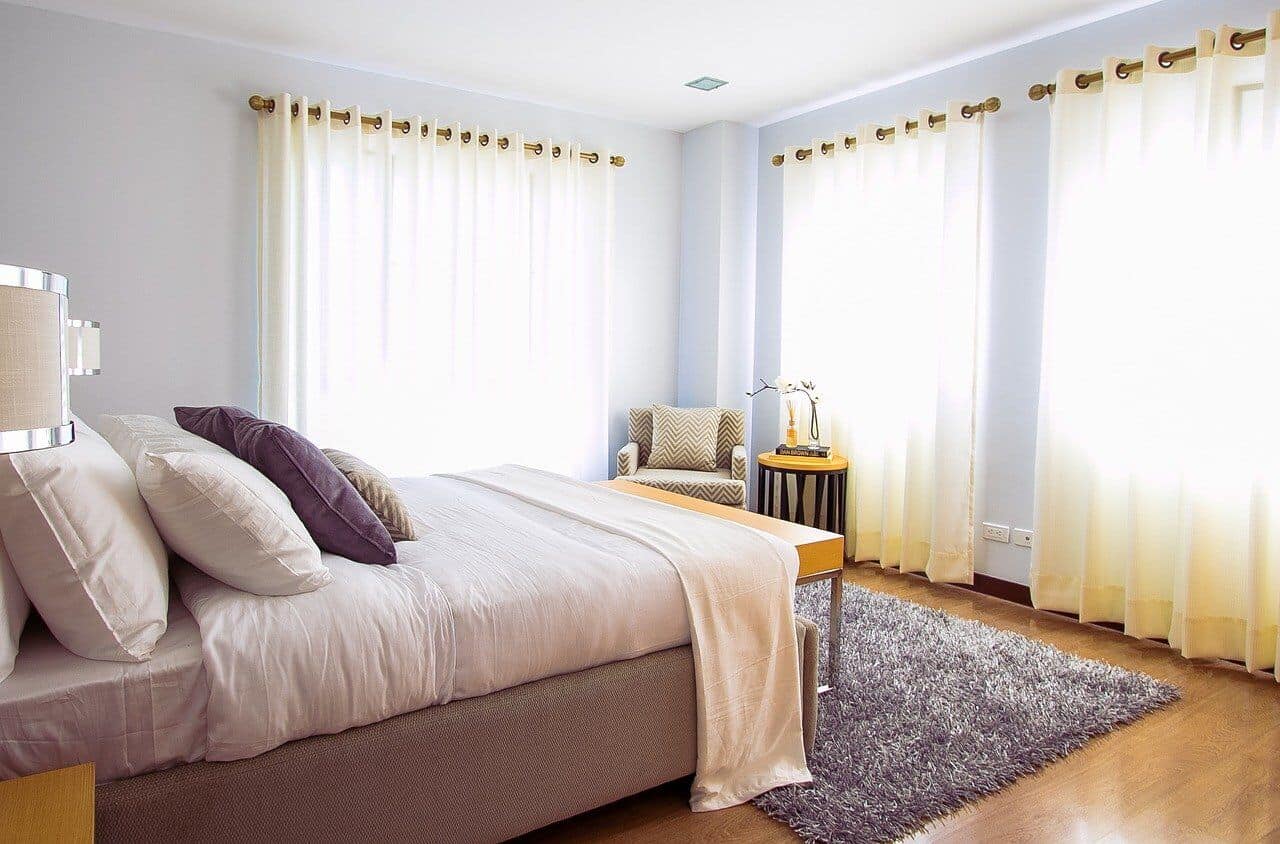 May 3, 2021 at 1:56 pm · Justin Becker · Comments Off on Where to Find Cheap Apartments for Rent?
As exciting as shopping for an apartment for rent can be, you have to deal with the financial weight that comes with it, which can be considerably more difficult if you are on a tight budget. As a result, searching for low-cost rentals can be a good way to save money (learn how to shop for apartments here).
Knowing where to find cheap rentals is crucial if you are thinking about moving to Michigan; however, this is not always the case for visitors, which is why we created a detailed article where anyone can find them.
Where to Find Cheap Apartments for Rent
The first step in finding low-cost rentals is to understand the city's cost of living; a higher cost of living implies high rental prices. Before making a hasty decision, look into the specifics of the local real estate market.
Top Cities to Find Cheap Units in Oakland County, MI
Let's see which cities in Michigan that offer low-cost apartment for rent communities:
Farmington Hills
Farmington Hills, MI is one of the nicest places to reside in the county. In 2018, Time Magazine recognized it as the second finest city in Michigan.
For apartment rentals, prospective renters can get one bedroom units at an average of $836 per month in Farmington Hills. Renting 2 beds will be at $1,068, on average, while three bedroom units will cost $1,352, on average.
There are lots to see and do for visitors to do in this city, including historic buildings, museums, and public parks in Farmington Hills.
Keego Harbor
Keego Harbor, MI exemplifies a city where luxury truly meets affordability. It lies 30 miles north of Detroit, neighboring West Bloomfield.
If you like lake living, Keego Harbor is located beside Cass Lake, Michigan and provides a beautiful view, as well as opportunities for boating and other water sports. It is partly a reason why people love Keego Harbor.
With a typical home price of $178,700, the housing cost of living index is lower than the national average. On the other hand, one bedroom apartments for rent in Keego Harbor, MI will set you back an average of $730 per month.
So, whether you are looking for a 1 bed, 2 beds, or 3 bedroom apartment, Keego Harbor won't break the bank.
Rochester Hills
The average apartment rent in Rochester Hills is $1,385 per month, with the price dictated by the property's quality, size, and location. The suburban feel of this city makes it an attractive choice for many residents.
You can pick from a range of luxurious studios, 1 bed, 2 beds, and 3 beds units. In addition, the low crime rate is another reason that makes Rochester Hills a popular city to live in.
Royal Oak
Royal Oak is a vibrant community where residents can live, work, and play. Its central location gives residents easy access to amenities, such as public transportation, dining areas, and public parks.
According to RentCafe, the average rent for an apartment in Royal Oak is $1,304. You may pay as little as $989 or as much as $2,381 for units here.
Cheap Apartments for Rent
Let's now look at the various Michigan apartment communities we recommend:
Cass Lake Front Apartments
Located at 1751 Cass Lake Front Rd, Keego Harbor, MI 48320, Cass Lake Front Apartments offers one bedroom and two bedroom apartments for rent in Keego Harbor, MI, with prices starting at $875 and $1,000 respectively.
These apartments are not only extremely affordable, but they also have granite countertops, spa-like bathrooms, outside patios or balconies, and hardwood floors, just to name a few features.
Bloomfield Square Apartments
This community is located at 3161 Bloomfield Ln, Auburn Hills, MI 48326 and offers exquisite one and two bedroom units with an average price range of $1,005 to $1,325.
It is a pet-friendly community equipped with first-class amenities, such as free Wi-Fi, spacious bedrooms, a walk-in closet, and a state-of-the-art fitness center, among others.
The best thing about this community is that it is close to everything the city offers, such as the Great Lakes Crossing shopping mall and fine dining, just to name a few.
Botsford Place Terrace Apartments
Botsford Place Terrace Apartments has units with 1, 2, and 3 bedrooms and rental costs ranging from $975 to $1,275. Visiting the community at 27883 Independence St, Suite 103-G, Farmington Hills, MI will show you why relocating to Farmington Hills is the best decision you will ever make.
The neighborhood is not just pet-friendly, but also a terrific place to raise your children. Open spaces and miles of walking routes are available for children.
Royal Oak Place Apartments
This community is located at 2325 W. 13 Mile Rd, Royal Oak, MI 48073. This apartment complex includes newly remodeled apartments with an open kitchen design and plenty of living space.
The average rent for a one and two bedroom apartment here is between $1,145-$2,200 and comes with top-notch features, including:
●     Beautifully tiled flooring
●     Euro glass shower
●     Custom cabinets
●     Stainless steel appliances
●     New lighting fixtures & vanity
Tips for Choosing a Neighborhood with Inexpensive Units for Rent
Choose a neighborhood that you believe meets all of your criteria. Request tours and temporary access to the apartment to determine whether it suits your preferences (learn how long apartment tours take here). Be sure to visit apartment complexes during the day time because most property managers have restrictions on temporary access, especially in the evening or at night.
That said, here are some tips for choosing an apartment:
Cost of Living
Choosing a place or neighborhood with a lower cost of living will help you save money and manage your budget.
The good news is that many Michigan cities are below the national average, which means that things like housing are quite inexpensive in relation to other parts of the country.
Access to Public Transport
Your apartment living experience will be enhanced by easy access to public transportation. This way it will only take a few minutes to get to parks and rec or the downtown area. In addition, you will spend a lot less commuting to work and other areas of interest.
Availability of Top-Rated Schools
If you have children, look for a community with decent schools. If your children must travel a long distance to attend school, it can be a major challenge, especially if you also have to commute to work.
Crime Rate: Look for Crime Stats on Relevant Local Authority Websites
Safety is important to everyone, which is why many tenants consider the crime rate while looking for an apartment.
That said, do your due diligence in establishing a neighborhood's crime rate before looking for rentals nearby.
Prioritize Suburban Areas: Apartment Rent is Usually Cheaper Compared to Houses in Cities
Most cities have higher rental prices, so explore the suburbs if you don't have the financial means to reside in one. Rental prices tend to decrease as you move away from the city's center.
Tying it All Together
Knowing where to look for low-cost rentals will make the apartment search process easier. Make a comparison of houses based on quality and rental prices, and take tours to establish the feel of the apartment.
If your apartment shortlist is too long, arrange a virtual apartment tour as soon as possible to narrow it down. Always be sure not to use misconfigured or infected devices during your virtual tour. Cyber assaults will be launched against you if you have misconfigured or infected devices, resulting in the potential loss of personal information.
That said, whether you are using an office or shared network, contact your network administrator. A network administrator is responsible for keeping the connection secure and up-to-date.