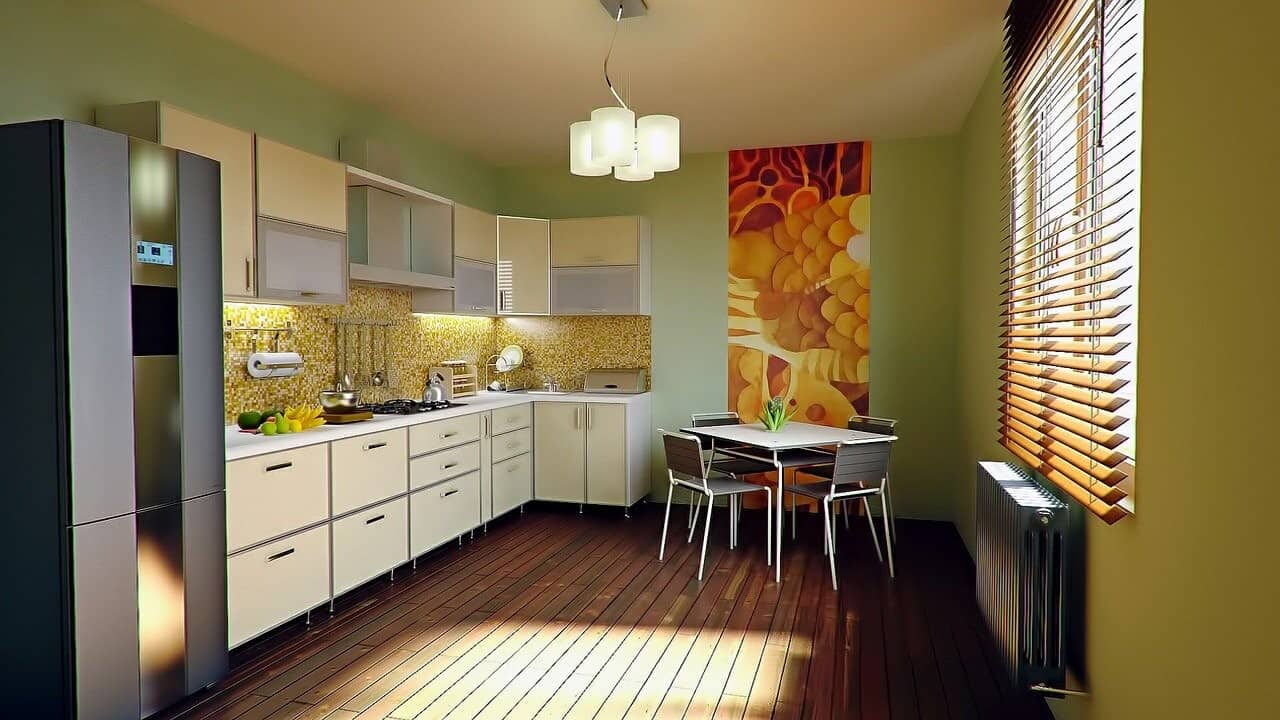 April 5, 2021 at 11:37 pm · Justin Becker · Comments Off on Apartments vs. Condos: Which are Better?
When looking for a place to call home, you will get various options to choose from, including condos and apartments. Even though condo buildings and apartment buildings come with many similarities, it is worth noting that there are also significant differences between them. The many differences between these two mainly stem from property ownership.
For instance, while apartments in a community are all managed and owned by corporations (property management company) or one landlord, condos within a community are each owned by different landlords. Such differences are enough to help you determine your best choice between what is an apartment and a condo.
Keep reading to understand the differences between apartment and condo complexes to decide which option is perfect for you.
Apartments vs. Condos
To get a good perspective of the two, let's first consider what each is made of:
What are Apartments?
Apartments are rental units managed and officially owned by corporations or property management companies and are always located in an apartment complex, community, or building. Here, the units are similar in the whole apartment building, and tenants follow the same rules set by the same property owner or management company.
The apartment renters can report any issues to the same property manager, who is typically located in the leasing office.
What are Condos?
While corporations own an apartment, a condo is a private residence owned by one landlord. Even though a condo is often located in a residential building with many condos, the individual unit is privately owned and managed by someone who acts as its landlord.
The landlord has the final say on who rents the unit. If you decide to rent a condo, it will be more of a one-on-one and personal experience compared to renting an apartment. With that said, for a condo, it is rare to find the landlord living on-site.
Differences Between Apartments and Condos
There is no real difference in physical attributes between a condo and an apartment. They more or less have similar physical features. The major difference between the two really all comes down to ownership.
An apartment is owned by an independent entity, often a corporation, and is housed within a residential complex with other similar apartments. It is then leased to individual tenants.
On the other hand, a condo is owned by one individual. Also, it is either managed by the individual owner or placed under the umbrella of the community's Homeowners Association (HOA). For this reason, the owner is responsible for paying property taxes.
To clarify, for an apartment, the property managers working on behalf of the corporation acts as the apartment landlords, but the individual condo owner is the landlord for a condo.
Features of a Condo vs. Apartment
Apart from ownership, there are additional differences between a condo and an apartment. Let's consider some of the different factors below:
Renting Costs
If you are wondering whether an apartment is cheaper than a condo, the straight answer is yes. Based on location, renting an apartment will typically cost less than a condo.
In most cases, an apartment will cost you at least $100-$300 less than a condo within the same location. However, the actual amount you will save depends on the location you rent.
In some cases, a condo and apartment located in the same part of a city cost almost the same. However, this is subject to the quality of the units. If one is upgraded more than the other, you will notice a difference in rental costs.
One thing to note is that apartment property managers usually price their rentals depending on their location's average month's rent by running comparisons with other surrounding apartment communities. This may also be done by condo landlords, too; however it is more common to see condo owners ask for higher rents due to their personal attachment and appreciation of the condo. The result of this sometimes is unreasonable pricing.
Condo Rent Payment
There is a major difference between apartment units and condos in how you pay for utilities, rent, and other fees. As we mentioned above, owners of a condo are part of its homeowner's association (HOA). For this reason, they have to pay HOA fees to take care of the community's common areas.
A challenge with paying rent to a landlord of a condo is that you may not always be able to make payments online. However, you can pay by cash. It would help to confirm the allowed payment options with your landlord before signing the lease (learn how to read an apartment lease here).
On a side note, becoming a condo owner is not only expensive, but also involving. You will be forced to make a down payment (security deposit) and pay for a home inspection fee. Additionally, there are closing costs to be paid for a mortgage.
Apartment Rent Payment
Most apartments allow tenants to pay monthly rent and utilities by check or through an online portal. For the additional utilities excluded from rent, such as electricity, internet, water, and gas, you will have to pay for them separately. Most external service providers require you to make monthly payments for such utilities.
This is very different from condos, where the monthly rent might come with a flat rate for all common utilities.
Apartment Amenities vs. Condo Amenities
You should always expect different amenities when renting a condo and an apartment. Below are notable amenities offered in each unit:
Amenities in an Apartment
You will note in apartments that there is no special or personal touch with either the choice of flooring or the kitchen's color scheme. The unit layouts here also happen to be identical, unless some have undergone an upgrade.
With apartment living, you may find basic amenities such as a gym, outdoor pool, laundry room, indoor mailroom, trash pickup, a dog park, or even tennis courts. Some apartments go a step further to provide luxury amenities.
With that said, the type of apartment amenities depends on the quality and location of the apartments.
Amenities in a Condo
A condo typically has more personal touch to it than an apartment. Most units are designed with upgraded features, including stainless steel appliances, upgraded wooden floors, and granite countertops.
You will get variety in almost every condo within the community. Remember, everything in condos is managed by the individual condo owners; thus, the emphasis is put on finer details. Downside to this is that the condo usually is designed with the owner's style in mind, which may not vibe with your own personal taste.
Most condos also have luxurious community amenities, such as outdoor areas, an outdoor pool, fitness center, garage parking, and concierge services.
Rental Property Regulations
Whether you are renting an apartment or a condo, it is important to abide by the regulations set forth. However, such regulations might vary depending on the rental unit you choose. Let's consider them below:
Apartment Rules
Apartment building rules are almost similar to those in condos. However, with apartments, all the tenants must abide by the same rules regarding the apartment interior.
With most apartments, you won't be allowed to make permanent decorations, paint walls, or hang heavy objects on the walls.
Generally, apartment rules vary from one property owner to another; but whatever they are, they hold true to all residents.
Condo Rules
All the rules and regulations in a condo building are developed by the HOA. These regulations might include rules against keeping pets or having trash outside the front door.
Again, the condo community might be pet-friendly, but the owner of the condo you are renting fails to allow the same. Ensure that you understand the rules and regulations even before signing the lease. With that said, generally condo owners have more lenient rules than property management companies of apartment communities.
Maintenance in Condos and Apartments
Maintenance challenges are always common in both apartments and condos. Regardless of the problem in question, you should always find a solution to it. Whether you are responsible for the maintenance or not depends on the type of rental unit you go for.
Maintenance in an Apartment
With most apartments, the apartment communities are responsible for around-the-clock maintenance. Tenants do not involve themselves with most repairs.
If you want something to be fixed in your apartment, just place a request through the apartment community online portal or call the leasing office. Luckily, most apartment complexes offer a 24/7 maintenance service. Learn what is considered emergency maintenance in an apartment here.
Maintenance in a Condo
Here, maintenance responsibilities can fall on you or your landlord, depending on the circumstances. When it falls on you, you might be forced to incur an extra cost. The landlord would typically arrange everything for the repair through hired maintenance, then flip the bill to the renter upon completion.
With that said, maintenance services related to the building and shared amenities are covered by the condo association (HOA). You should be ready to handle small maintenance issues, such as fixing a leaky toilet, in order to save on costs.
Why Choose an Apartment Over a Condo?
If you do not want the expense and responsibility of homeownership, apartments are perfect for you. They offer many benefits and features that resonate with many tenants over condos.
For instance, an apartment offers flexibility to relocate, especially to those without a plan to stay in a certain area for long. If you are the kind of person who does not spend more than two years in a location, think no further than apartments.
Generally, apartments have low or no maintenance burdens on tenants. In most cases, the landlord is responsible for fixing any damages. However, this is something you must confirm from the lease.
Finally, renting an apartment means close proximity to social amenities, such as shopping centers, restaurants, etc. This can be attributed to them being closer to cities.
Why You Should Avoid Condos
First, you will be subjected to higher rental prices due to monthly HOA fees if you rent a condo. These condo fees may increase over time, which usually depends on the condo association amenities available.
Also, many people avoid condos because every tenant is subjected to unique rules. The rules and adjustments can be changed by your landlord whenever they see fit.
Final Remarks
When looking for a home to rent, you can comfortably choose between an apartment and a condo. However, before you do, you need to understand their differences.
The main difference between these two is their ownership, with apartments being owned typically by corporations and condos by individual landlords.
However, we recommend that you go for an apartment since it offers flexibility to relocate, low maintenance, and close proximity to various amenities.
All in all, choosing an option that makes you feel at home should be your top priority.