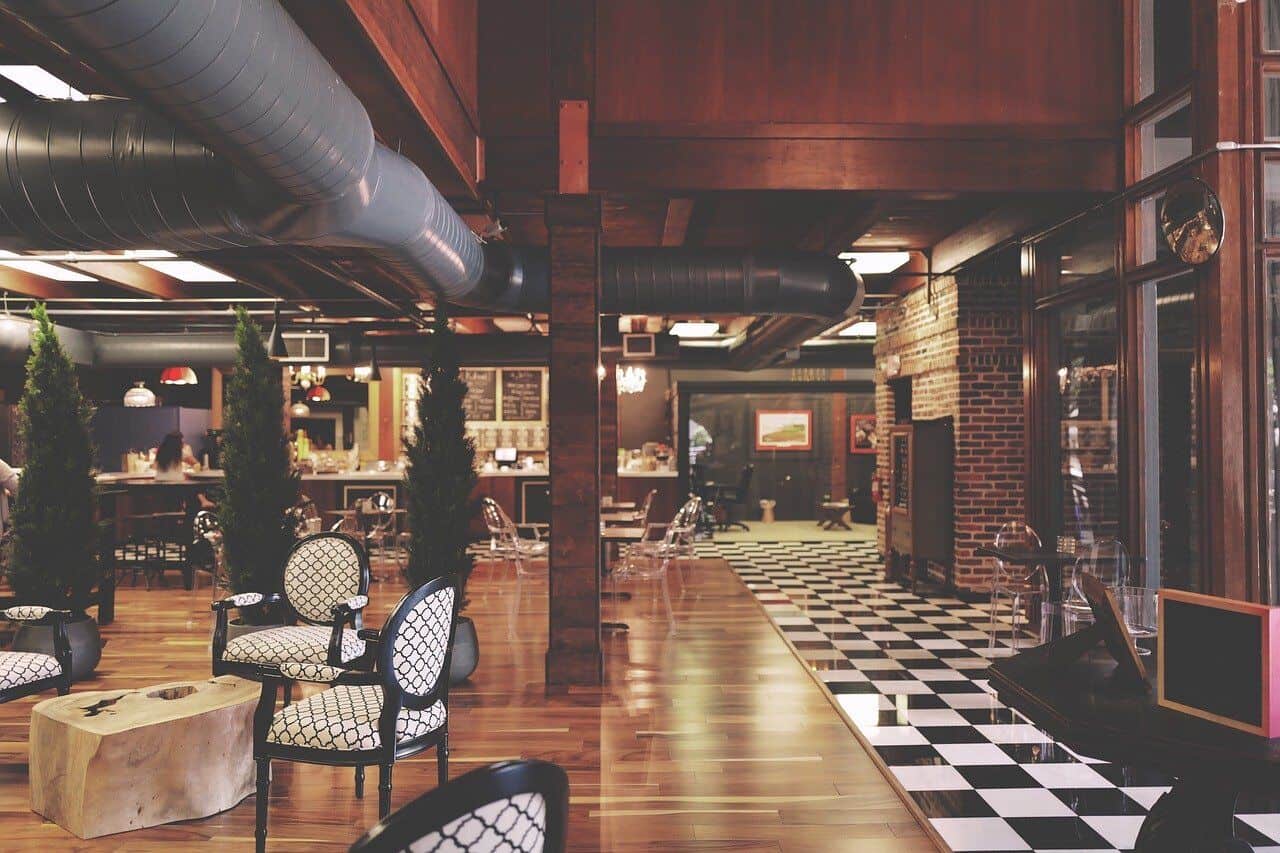 August 10, 2020 at 1:06 pm · Justin Becker · Comments Off on The Best Keego Harbor Restaurants to Dine-In at
Eating out is a necessity, luxury, entertainment, and celebration – all in one. No matter where you live, you need good restaurant options so that you can enjoy quality food on special occasions or lazy days.
There are plenty of things to do in Keego Harbor, MI, but since nothing can beat a good dining out experience, the city has several great food options for its citizens. As a part of the Keego Harbor, MI community, you can explore the city in the form of different cuisines!
This list of the best restaurants in Keego Harbor, Michigan will give you enough options to enjoy over the course of the next few months. The list comprises cheap eats as well as fancier options for special days.
Ideal Living Circumstances in Keego Harbor
Oakland County is among the top places to live in the U.S., but within the county, Keego Harbor, Michigan is undoubtedly a great place to live in. Before we move on to the best restaurants, let's talk a little about other aspects of the place.
A bit about Keego Harbor
From scenic beauty to quality amenities to top dine-in restaurants, the city offers everything you will need. Basics along with luxuries are checked at Keego Harbor, MI 48320. Living here, you will never feel deprived of any facility. Easy access to anything a human might need makes life as comfortable as it can get.
Keego Harbor Restaurants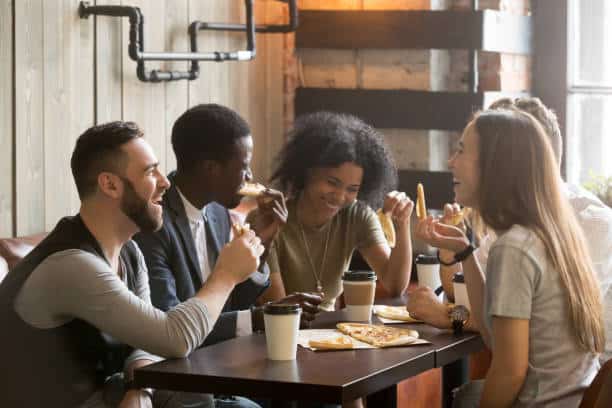 You will not just find good food options in Keego Harbor, MI, you will find great food as well as great service! The city offers the perfect balance of top notch fancy restaurants along with cheap eats to satisfy your cravings. Besides, if you are a pet owner, you can explore these pet-friendly spots when you want to dine-out with your fur child.
Of the many options available in Keego Harbor, here are the best eight ones that you will absolutely love:
1. Harbor Steak House
As the name suggests, this restaurant is a steakhouse, but it also features a great place to hang out with friends. The menu options are pretty vast, including seafood and corned beef as top favorites among visitors. The restaurant has been in business for 55 years, which is why you can expect nothing less than the best from this place.
Offers Value for Money
Like you would expect from any steakhouse, it is not a cheap spot. It is slightly pricier, but the value for money in comparison to the food you get here is rated pretty high. It is also a sports bar where you can enjoy watching games on the many screens or play at Club Keno.
Timings and Days
Harbor Steak House is located on Orchard Lake Rd., Keego Harbor. It opens at 3:00 pm every day of the week. Sunday to Thursday, the place closes at 9:00 pm, whereas Friday and Saturday it stays open till 10:00 pm. From Monday to Friday, you can avail Happy Hour between 3:00 pm and 6:00 pm for discounted appetizers, drinks, and mains.
If you plan on visiting this restaurant, make sure to reserve your spot beforehand. This will help you avoid the hassle of waiting for longer.
2. So Thai Restaurant
Satisfy your Chinese food and Thai food cravings at So Thai Restaurant. The menu has an extensive array of appetizers, soups, salads, and main courses. From noodles to seafood options to authentic Thai curries, everything tastes delicious. Though the dessert options are minimal, the few available options are finger licking good!
The Location
The So Thai Restaurant is actually located in Waterford. To be exact, it is located at 2553 Elizabeth Lake Road, Waterford. It is a few miles away from Keego Harbor, but the food and service of this place are worth the effort of driving there. The place has been voted as one of the best Thai restaurants in all of Metro Detroit, so it is a place you must visit for sure.
3. Red Lobster
A few miles away from Keego Harbor, MI, is Waterford, which is where you will find Red Lobster. As the name suggests, it is the ultimate restaurant to go to if you are a seafood lover. Their menu has a wide variety of seafood variations.
Budget-Friendly
Visit this place to enjoy lunch or dinner. It is a budget-friendly place where you can enjoy a full meal for $30 or less! While you are there, do not forget to try out their world famous Cheddar Bay Biscuits for dessert.
4. Rainforest Café
The Rainforest Café is a jungle-themed international food chain. The menu comprises Mexican options which pair perfectly well with the décor of the place. Eat scrumptious food in between animatronic animals and jungle-like vegetation. Kids especially will love this restaurant for its ambiance. Moreover, it makes for a superb location to host parties.
The Location
If Mexican cuisine is not your cup of tea, soups, salads, and seafood options are also available. Pasta, beef, chicken, fast food, and delicious desserts are part of the menu as well. The restaurant is located in Auburn Hills. It is 15 to 20 minutes away from Keego Harbor, but definitely worth it!
5. Indo Indonesian Restaurant
The Indo Indonesian Restaurant is located within walking distance of Cass Lake, Michigan. With views of the beautiful lake and the Balinese ambiance, this restaurant offers one of a kind experience. Everything on the menu at this place is made of natural ingredients that trace back to Indonesian roots.
Asian Food at its Best
You will enjoy Indonesian cuisine in its yummiest, most authentic form at this place. That is mainly to be credited to the chef of the place who has six years of culinary experience along with Indonesian roots. That, paired with the freshest ingredients, creates Asian food in its finest form.
The drinks at the restaurants have been curated to go well with the Asian cuisines. You will truly enjoy this restaurant in Keego Harbor for more than its food.
Timings and Days
This restaurant is located on Cass Lake Rd., Keego Harbor. It is closed on Mondays and Tuesdays, but on Wednesday and Thursday you can eat at the restaurant from 5:00 pm to 9:00 pm. On Friday and Saturday it is open from 12:00 pm to 10:00 pm; and on Sundays the restaurant opens at noon, but closes at 9:00 pm.
6. Early Bird Café
This is the ultimate Keego Harbor spot for American comfort food. Fried chicken done to perfection or breakfast skillets, vegan meals, or Sunday brunch options, Early Bird Café offers it all. It is one of the best restaurants for eating out on a low budget.
Timings and Days
You can visit this café from Monday to Saturday between 7:00 am and 3:00 pm, so it makes for a great breakfast and brunch place. The food quality, taste, service, and value for money are all rated above 4 stars by visitors of this restaurant.
7. Jet's Pizza
Are you craving the best pizza you will find in Keego Harbor? Go no further than Jet's Pizza! The square pizza is loaded with cheese and is extremely delicious. At Jet's Pizza, you will enjoy Detroit-style pizzas in various flavors and crust options. The stand-out feature of these pizzas is the mouthwatering marinara sauce.
The Location
Jet's Pizza is located at 3375 Orchard Lake Rd., Keego Harbor, MI. Visit them to enjoy your slices fresh out of the oven or order a takeout to eat on your couch on a lazy weekend!
8. Lodge Grill & Bar
Lodge Grill & Bar has been operating in Keego Harbor, MI for 28 years. It is located at 2812 Orchard Lake Rd., Keego Harbor. This hidden gem is your perfect go-to sports bar in Keego Harbor. It is an ideal spot for grad parties.
A Great Place to Dine-In
If you are in search of a bloody mary bar, Lodge Grill & Bar is a place you will love. If that is not enough to lure you to this place, their great burgers will do the rest of the job! Just take a look at their menu online and you are guaranteed to start drooling.
Timings and Days
The good food paired with the great service is available all days of the week. On Sunday, the restaurant is open from 12:00 pm to 9:00 pm. Monday to Wednesday, the place is open between 11:00 am and 10:00 pm, whereas from Thursday to Saturday you can visit from 11:00 am to 11:00 pm.
Outdoor Seating Option
There is also outdoor seating available at this restaurant. You can make the most of the Keego Harbor weather while you munch on the best food in town!
The Takeaway
Find out everything you need to know about the city of Keego Harbor on your own before you decide to move here for good. Be sure, however, that Keego Harbor offers the best of all; the best restaurants, the best Keego Harbor schools, the best apartments in Keego Harbor, MI, and the best living standards.
Cass Lake Rd, Keego Harbor, in particular, is a hot street where you will find great food of all sorts in all budgets. There is no question about how great a place Keego Harbor is, so it is time to start looking for suitable living spaces in the city, like Cass Lake Front Apartments!