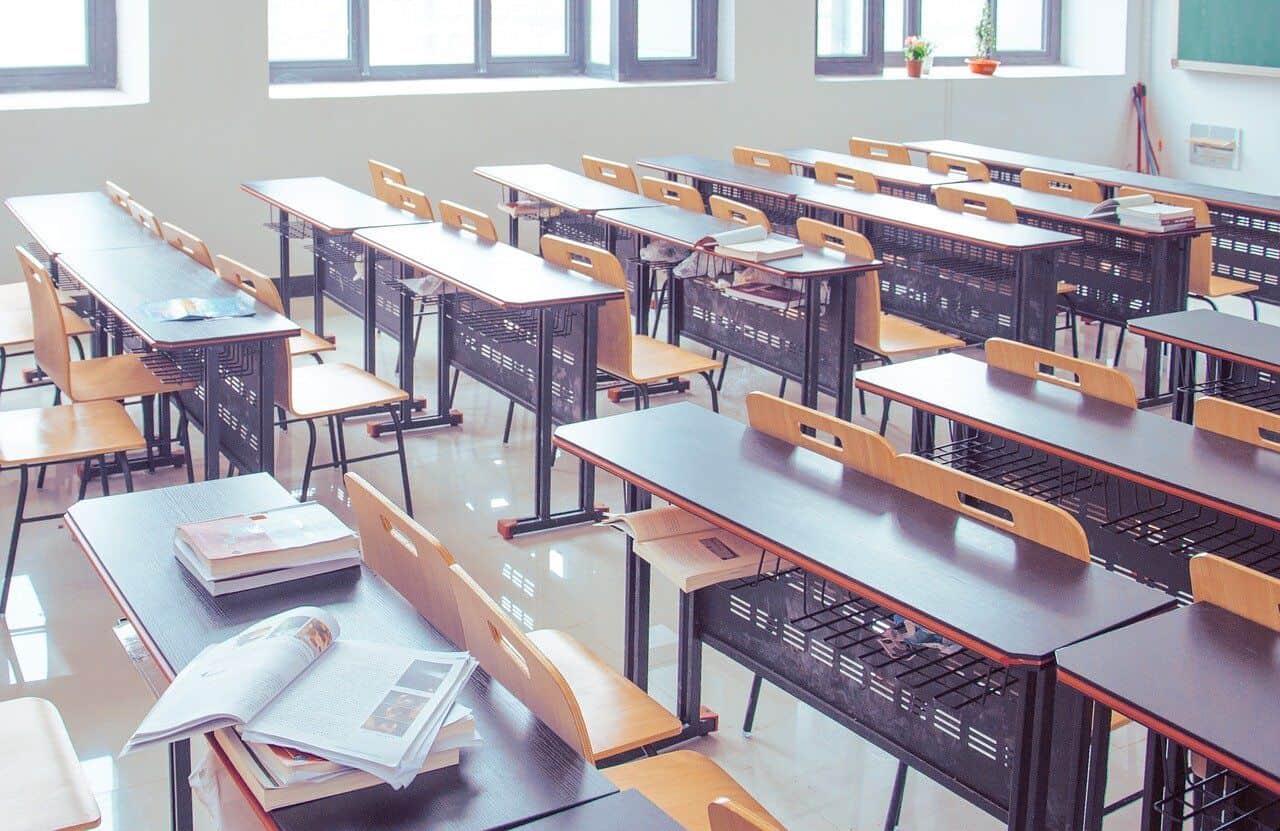 July 27, 2020 at 12:50 pm · Justin Becker · Comments Off on Top 5 Keego Harbor Schools
The state of Michigan is known for its excellent public school systems, which is just one of the reasons why so many people are moving there. The ample job opportunities, the beautiful lakes, and the friendly communities are some of the other perks of moving to Michigan.
Within this state, the city of Keego Harbor seems to be among the most promising and thriving areas. With increasing employment opportunities and a welcoming neighborhood, this could very well be the place where you make your forever home. While you are wondering whether Michigan is a good state to live in, take a good look at Keego Harbor, MI for settling down.
What is Life Like in Keego Harbor, MI?
Everyone has their own requirements and priorities when they are thinking about moving to a new place to live (see: how to find an apartment in a new city). If you are considering Keego Harbor, though, you are probably on a safe track. The area is a fairly safe one, with a tightly-knit community. There are several Keego Harbor, MI shopping opportunities, recreational venues, and interesting activities happening in or near Keego Harbor. You can also easily visit a lot of beautiful Keego Harbor parks and rec areas, participate in water activities at some of the best lakes in Michigan, and be assured of the best education systems in the nation.
There are many things that everyone in Keego Harbor, MI knows to be true. One of them is that you can find an amazing high school, middle school, preschool, or elementary school for your child nearby. Let's have a look at the options available and see what they offer.
Keego Harbor Schools
Whether you are thinking about moving to Keego Harbor, MI or are already a resident here, your growing children need a good place to get their education. Since Keego Harbor, MI is a smallish city, it has a limited selection of schools within its boundaries. However, the West Bloomfield region is just next door and includes its school system in the Keego Harbor area. West Bloomfield has a wide range of schools, so you won't be disappointed when searching for top-notch schools here.
The choice might even seem overwhelming at times. So, here are some top choices for elementary schools and other levels around Keego Harbor, MI:
1.  Roosevelt Elementary School
This might be the only elementary school in Keego Harbor right now, but it is second to none in the West Bloomfield School District. It has grades K to 5, and has a record of above-average scores for standardized tests. Its students are especially proficient in mathematics and English, so consider this option if you are settled in Keego Harbor, MI.
Other Elementary School Options
If you are looking for something different, though, there are no less than 10 elementary schools in nearby West Bloomfield. These offer a wide range of subjects and programs, allowing parents and students to choose what they think is best.
The top name among the West Bloomfield schools is Keith Elementary School. This offers K to the eighth grade, with above-average test scores for several major subjects, such as English, social studies, and mathematics. Its teaching approach, qualified staff, and docs on equity are what make this school get highly positive feedback from parents. You can also try out the comparable Pleasant Lake Elementary School in the same district.
2. West Bloomfield KinderCare
Looking for a great preschool that will adequately prepare your child for elementary school and above? This institution might be within the West Bloomfield School District, but it is a great option for residents of Keego Harbor, MI.
This accredited preschool has several educational programs designed especially for children. The ages here can start from as low as six weeks, which should be perfect for parents who need to go to work each day.
KinderCare is also a great option if you are not sure about settling down in the area yet. This learning center has several branches scattered all over Michigan, with some more locations out of state as well.
Why We Recommend West Bloomfield KinderCare
This institution has a well-structured approach when it comes to educating young children. They have customized their programs for toddlers and even infants. Not only this, but they have several enrichment programs for all age ranges. Your child can get a firm grip on the basics here, which include cooking, phonics, and many aspects of STEM education.
With so much to offer, the spots at KinderCare fill up pretty fast. Make sure to take quick action if you are interested in giving your child an amazing well-rounded start at life.
3. West Hills Middle School
A good middle school is an important step when you seek quality education. Unfortunately, you won't find any proper middle schools within the limits of Keego Harbor just yet. Not to worry, West Bloomfield has around four educational institutions that focus on grades 6 to 8 and beyond.
The best middle school in this area is West Hills Middle School. It is on Lone Pine Road and offers grades 3 to 8. At this point, there are more than 600 students in this school, with the testing results being exceptionally good. The teaching staff is full of highly experienced teachers as well, so your child should be in good hands. For similar provisions in a grade 6 to 8 organization, you can take a look at Walnut Creek Middle School.
4. West Bloomfield High
West Bloomfield and Keego Harbor share a school district, so it makes sense that they should share a couple of high schools as well. One of the top options is West Bloomfield High.
For those who want the very best high school in Keego Harbor, West Bloomfield High is probably the best option. It boasts almost 2,000 students and has received the College Success Award for several consecutive years. It is also one of the best places you can send your child if the aim is to prepare for a good college. The 97% graduation rate is also an impressive factor. In a nutshell, this high school is one that seems to tick all the boxes for a good solid education and bright prospects for the future.
5. Taylor International Academy
The school district for Keego Harbor has around 24 charter schools. There are several perks of sending a child to charter schools; you get access to a diverse group of students, have more input from parents, smaller classes (leading to a good ratio of teachers and students), and the option to focus on a student's education within a certain field.
With so many charter schools to choose from, we suggest that you check out Taylor International Academy first of all. It offers high-quality education that will rate well on an international level. The institution also offers advanced STEM courses for students who want to prepare themselves for quality higher education.
The Importance of Choosing a Good School
When you are moving, there are a lot of factors influencing how to choose an apartment to rent. If you are a parent, one major factor here is the school your children will attend. In Keego Harbor, this should not be a challenge. When you are researching everything you need to know about the city of Keego Harbor, you should take a look at the various educational options available. While there are a lot of schools here, you have to search a little to find just the right one.
The selection of a school has a major influence on the path your child will take in the future. It is important to find a supportive and empathetic teaching staff, a reasonable curriculum, and a helpful environment, along with high test scores. Remember, your child will spend a lot of time in school, so choose the experience that will shape and guide them in the best possible manner.
The Takeaway
When you live in Keego Harbor, MI, finding the best school for your kid should not be a problem. Parents of children with special needs or requirements should definitely inquire about the provisions for their child beforehand. With such an updated and thriving school system in Keego Harbor and the West Bloomfield School District, it should be easy to find the right fit.
Whether you are looking for an elementary school or have some other educational level in mind, Keego Harbor should have the perfect option within or near its limits. Remember, it is not always about studying; make sure to check out some of the best summer activities in Keego Harbor as well! Once you have selected the right school for your child, you can definitely help them choose the summer activities they will enjoy the most in Keego Harbor!