1.    Cass Lake Front Apartments offers the best apartments in Keego Harbor!
This prime lakeside real estate apartment complex is situated in the city of Keego Harbor MI, Oakland County, and sits on the idyllic Cass Lake. Keego Harbor Michigan, is a welcoming waterfront community with a bustling collection of local bars, shops, and restaurants to choose from.
The 1 and 2 bedroom apartment homes on offer to rent at Cass Lake Front Apartments come with contemporary style kitchens, large ensuite bathrooms, and vital communal amenities such as picnic areas and outdoor spaces for residents to enjoy. The apartments on offer at the complex are median priced homes and affordable.
We strongly recommend renting one of these wonderful apartments and taking advantage of the gorgeous natural scenery surrounding them.
If you want to find out more about real estate in the Keego Harbor local area, check out the blogs featured on our website dedicated to discussing the best homes for sale and for rent in the Keego Harbor neighborhood!
2. Detroit is a major city located nearby and has an easy commute from Keego Harbor
Living in the city of Keego Harbor, Oakland County, you will be a 35-minute drive along the M-10 S or the I-75 from the city of Detroit. Detroit is an easily commutable distance from Keego Harbor, should you decide to work in the city of Detroit but continue to live in Keego Harbor.
Detroit is a vibrant modern city and a hub of cultural activity, known especially for its music scene. Detroit boasts an illustrious industrial past and is the birthplace of the major car manufacturers Ford and General Motors.
3. Marshbank Park, when covered in snow, is the best place to go sledding!
Every year Marshbank Park is home to many family-based special events and            concerts in the large open real estate spaces throughout the park.
The park is a bustling hub of activity and has two playgrounds, a soccer-field, two sand volleyball courts, picnic areas, a pier, Marshbank Lodge (a shelter building), many walking trails, restrooms, designated canoe/kayak launch platforms, and ofcourse a hill that is ideal for sledding on when it snows!
4.  Orchard Lake Museum is a must visit for all you local history buffs
The Orchard Lake Museum is a local history museum that is run by the dedicated individuals of the Greater West Bloomfield Historical Society.
Interested in finding out more about the mysterious 'Apple Island' located in the middle of Orchard Lake? Go and watch the video on YouTube led by local historian Christy Forhan, where she addresses interesting topics about the island such as its history, its inhabitants through the ages, and its unique archaeology.
5. West Bloomfield Nature Preserve is a great local place to visit
For those with a real sense of adventure who enjoy woodland trails and walking through nature, we recommend visiting the West Bloomfield Nature Preserve.
Located around three miles from the city of Keego Harbor Michigan, in West Bloomfield Township, this nature preserve is a fun day out for lovers of the outdoors and a great option for families with kids that have bundles of energy. The preserve has an impressive range of wildlife, including being home to over 100 different species of birds.
6. J-Bird is the best place to go to in Keego Harbor to for delicious smoked meats
J-Bird Smoked Meats is a restaurant and bar specializing in smoked meats with a relaxed and welcoming atmosphere.
Searching for the best BBQ smokehouse in town with the most delightful tasting smoked meats? Look no further than J-Bird Smoked Meats, located at 1978 Cass Lake Road, Keego Harbor Michigan, with its sumptuous menu.
7. There are several fun-filled ways to experience Cass Lake and its surroundings
Ever fancied trying paddle boarding, kayaking, or going out for a trip on a pontoon boat? It is possible to pursue these activities and enjoy Cass Lake to the fullest by renting a watercraft with Cass Lake Boat Rentals.
8. The Peak Ski and Sports store is the go-to for extreme sports equipment and sports clothing
Looking for somewhere to buy a new set of skis or a snowboard? Look no further than The Peak Ski and Sports, located at 2867 Orchard Lake Road, Keego Harbor. Its experienced and knowledgeable staff have a thirst for the outdoors and are on hand to help and give you advice on anything from snow sports equipment, to water skis, wakeboards, kayaks, life jackets, and so on.
9.  The Lodge Grill and Bar is home to the best sports bar in Keego Harbor!
Looking for a place to watch the game and feast on tender chicken wings, soaked in bleu cheese or ranch dressing, if you wish? Then head over to The Lodge Grill and Bar, a staple of Keego Harbor and a social hub for local sports fans.
10. The McDonald's restaurant in Keego Harbor Michigan is a great place to get food when you are hungry, no matter the hour
The local McDonald's in Keego Harbor has very flexible opening hours. On Fridays and Saturdays, it operates from 5am-2am. The fact that it is often one of the only food outlets still open late at night/into the early hours of the morning, makes the local McDonald's a mecca for those seeking a late-night Big Mac.
11. Orchard Lake Road has a great vibe and atmosphere
Orchard Lake Road is the main road that runs through downtown Keego Harbor. Orchard Lake Road is always lively and is home to a long list of bars, restaurants, and independent boutiques.
12. Into sailing? Check out the Pontiac Yacht Club
The Pontiac Yacht Club has small size sailboats available to rent and use, and the clubhouse is conveniently located on Cass Lake.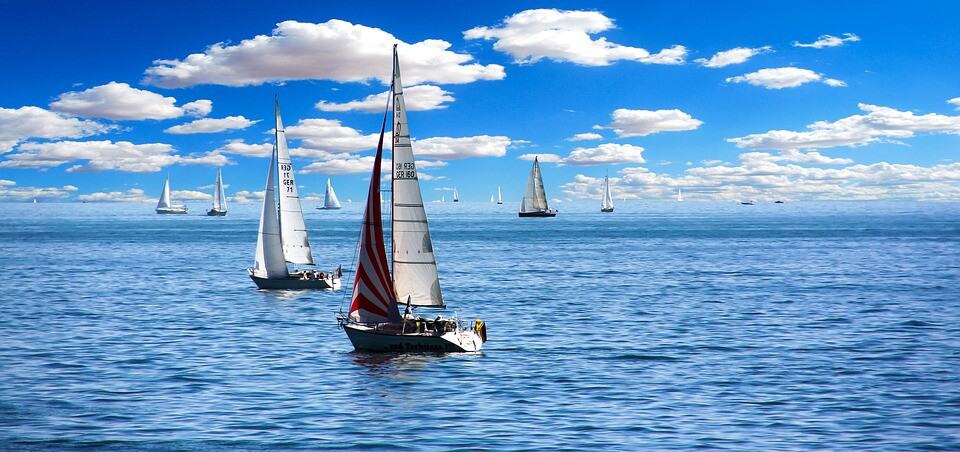 13. A top 18-hole Championship Golf Course can be found at The Pine Lake Country Club
Are you a fan of Golf and looking for a local course in Keego Harbor to tee off at? Then check out the 18-hole Golf course in the beautiful green setting at the prestigious Pine Lake Country Club, which also offers Indoor and Outdoor Tennis Courts, an Olympic Size Swimming Pool and a wonderful Fitness Center.
14. Dodge Park & Public Recreation Area
Located right next to Keego Harbor in Waterford Township, people flock to this piece of lakeside shoreline to enjoy its sandy area and its splendid lakeside views. Boat docking stations are also available here, and there are cross-country ski trails in the winter.
15. Gino's has the best pizza in town!
Gino's Pizzeria and Italian family-run restaurant has delectable mouth-watering Pizzas. The restaurant also caters for vegetarians and vegans too.
16. Visit Indo, a traditional Indonesian Restaurant
The menu at Indo has a variety of traditional Indonesian dishes, suitable for vegetarians, vegans, and meat eaters.
17. For those who love their steaks, The Harbor Steakhouse is a must
At The Harbor Steakhouse you will come across some prime tasting top quality steak.
18. The Orchard Shopping Mall
Located just outside Keego Harbor at 6445 Orchard Lake Rd, West Bloomfield, Michigan, The Orchard Mall is a great place to go shopping for clothes, jewelry and beauty products.
19. First rate education available in Keego Harbor
Many of the schools in and around Keego Harbor Michigan, in the West Bloomfield School District, come with highly respectable reputations and impressively good exam results.
20.  Cass Lake is beautiful in the summertime
During summertime, temperatures in Keego Harbor Michigan can reach up to 90°F, and the air can sometimes feel muggy. A lovely option is to choose to rent a boat to cruise across Cass Lake and enjoy the summer, but be careful not to forget your sunscreen!

Keego Harbor MI
These are 20 facts everyone living in Keego Harbor MI knows for sure to be true!