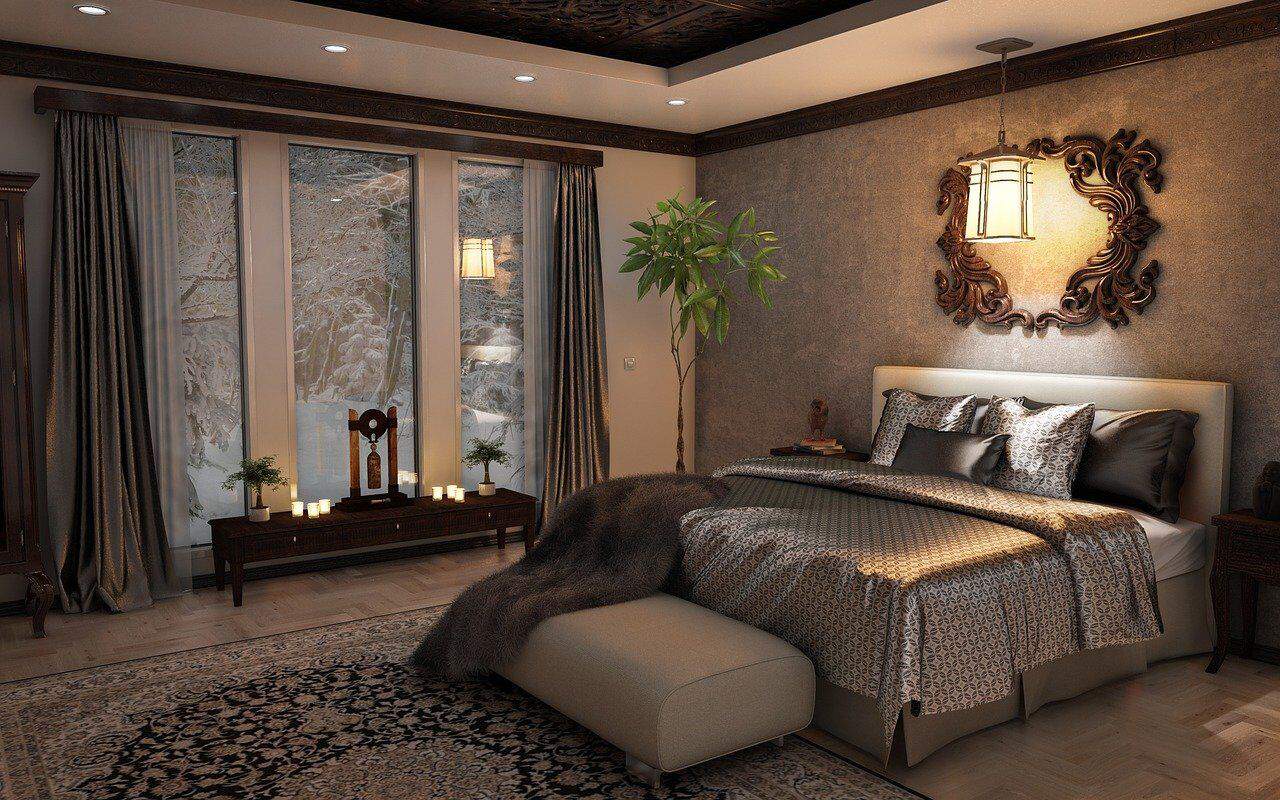 December 7, 2020 at 2:32 pm · Justin Becker · Comments Off on 5 Tips for Moving into an Apartment During Winter
Now that you have signed your apartment lease agreement, it is time to prepare for the relocation. This takes planning, packing, and careful consideration to ensure that everything goes smoothly. That said, there are many tasks you can do ahead of time to make a move easier.
Holidays, New Year's Eve celebrations, and resting by the fire with family members are all hallmarks of the winter season. As a result, moving may be the last thing on your mind during these months. On the other hand, moving during the winter months may be unavoidable.
If that is the case, you will need to prepare yourself and know how to get through the coldest months of the year. Only after you have checked all the boxes should you contemplate moving.
Tips for Moving into an Apartment
If you are reading this, chances are you are planning to relocate during the winter and want things to go smoothly. Well, we have some apartment tips that will certainly help. Check out our first apartment moving checklist below and make sure you are prepared for all that this season has to throw at you. (Learn more on what to know for first-time apartment renters here)
Let's dive in!
Keep a Close Eye on the Weather
We are all familiar with the cold, snowy days of winter. However, the winter's less predictable weather patterns often cause the most trouble and frustration. There is a high chance of dealing with snow and ice during the winter.
The truth is that there is nothing worse than bundling up for a chilly day, only to be bathed in sweat by an unexpected rain shower. Sure, it is nice to have the occasional warm day, but the unpredictable weather weighs on people all winter long and can be frustrating, especially if you are planning to relocate.
One of the most frequently overlooked aspects of a move is the weather. The weather can impact the success and happiness of your move.
When moving, it is important to know the weather patterns in the location where you are moving to. Depending on the region, you will want to make sure your furniture and belongings are prepared for extreme weather conditions.
Also, due to severe weather conditions, some roads may be closed; so be sure to check and see whether your route is one of them.
Make Sure the Utilities at the New Place are Functional
When you move into a new apartment building, there are so many things to prepare. One of the less exciting tasks is getting the utilities set up. With this, you have to go through the hassle of signing up for new electricity and gas providers.
Many people find this a tedious and time-consuming process due to the required documentation and phone conversations. Furthermore, if you don't know where to begin, signing up for each service can take days, or even weeks.
So think about this: it is moving day and you arrive at your own place to find that the utilities are not connected. It will be an inconvenience, a hassle, and above all, it will make staying in a new neighborhood a lot less enjoyable than it should be, at least initially.
As a result, we recommend setting up your utilities a few days before your moving day. This will make your move easier and your life less stressful.
Double Pack Fragile Items
The winter is a tough season for moving fragile items. Extreme cold temperatures can cause glass, ceramics, and other fragile items to become brittle and break more easily. This can happen because the surface of these materials may change in the cold.
As a result, consider double-packing fragile items to avoid damage (buy boxes, bubble wrap, and packing tape to help protect your items). If you are moving across state borders, keep this in mind because your fragile belongings may take several days to arrive at your new place/new space.
Also, hire movers who can handle your packing and unpacking without damaging your household items. Consider using plastic sandwich bags if you want to keep smaller things organized.
Remember to Bring Blankets
Being prepared is essential in the winter. You never know what will happen, and it is always good to have a backup plan. That is why it is crucial to store all of your cold-weather essentials or basic necessities in one place. Not only are they then easier to find, but they are also close by when you need them.
Who knows, the moving companies/moving services might take longer than expected to arrive at your new location. In the case of this, if you do not have access to your blankets, you will be in big trouble.
How about food? This is one part that many renters often forget during their move-in day. So, pack freezer meals, like stuffed shells, chicken noodle casserole, and more, just to be on the safe side.
Clear Walkways
Shoveling snow is a great way to prepare for the move-in date/move-in day. It can be difficult to find space for a moving truck or caravan in a driveway with layers of snow. Shoveling the snow off your driveway will create more space so you will be able to find parking for your moving truck or caravan. It will also make the area less slippery and dangerous.
Extra Tips
If you want to buy new furniture, measure the floor plan of your new apartment. If you purchase furniture before considering the floor plan, you are likely to have arrangement issues. Learn more on how much does it cost to furnish an apartment here.
Also, make sure to change your apartment locks and get new keys for security purposes. Settling in a new place can be challenging, so talk to your new neighbors for your advice. If you don't know how to strike up a conversation, begin with asking about the trash pickup days or noise levels.
Pros of Moving in the Winter
Moving to your first apartment during the wintertime can be advantageous for several reasons. For one, it is more affordable to move-in during the winter months. Additionally, less competition in the winter means shorter wait times and more moving options. Let's explore these and more in greater detail:
Lower Rental Rates
Renting your first apartment in the summer months can be a frustrating experience. With prices soaring and the limited number of spaces available, the process can take up to twice as long as it does in other seasons.
The opposite is true during the winter months, when rental rates are frequently cheaper than during the summer. Instead of keeping a vacant apartment building, landlords are far more prepared to negotiate a lower rent payment in order to get their units filled.
By the time you secure your apartment, you have spent on renters insurance, a security deposit, and other upfront costs. As such, saving money will be a top priority.
Lower Moving Costs/Moving Budget
Logistics businesses are becoming more competitive this time of year. With the arrival of winter, customers are less likely to rent items. As a result, logistics businesses have to work harder in order to attract customers. They do this by offering incentives during winter, which may include discounted delivery and lower rates on rental items.
Movers are More Available
Due to the low rental demand this time of year, the supply of movers frequently outnumbers the demand for logistics, making it more simple to locate a mover/moving company. Due to high demand during the summer months, you may need to book trucks one or two months in advance prior to moving day.
Less Competition for Apartments
During the winter, many people choose to stay in their apartments rather than move. Consequently, there is less competition for available rental properties during the winter months. The high demand for properties during the summer months directly impacts rent prices and availability.
Cons of Moving in the Winter
To some, winter can be a magical time of year. However, you should be aware of some drawbacks to this season. That said, let's find out the cons of the moving process during the winter:
Possibility of Water Damage
Moving into your first apartment during the winter is very common, but it can also be detrimental to your items. You could be making your items susceptible to damage from potential water leaks. Ensure that all of your electronics are properly protected, and plan a few days to clean up the apartment before moving.
School Changes
Moving during the winter months means that your kids will have to change schools in the middle of the year. One of the most stressful parts of moving is figuring out what to do with your kids' education.
Cold Temperatures
The cold weather is never a good time for an apartment move or relocation, but the extreme cold makes it even more difficult. It is important to plan ahead and ensure you have the proper supplies on hand if you are going to move in this kind of weather.
Icy Sidewalks
Snow and ice are on their way. Weather-wise, we all know what that means – it is time to get those shovels out! Often, it is a smart thing to clear the sidewalks before the trucks arrive at your new apartment.
You May Miss Out on Holidays
The winter months conjure up images of festive moods, feasting, and celebrations with family and friends. If you plan to move during this time, you may miss out on a holiday.
Ways to Prepare Your Apartment for Winter
Winter can be difficult for many people, with the cold weather and shorter days. It can also be devastating to those living in apartment buildings with poor insulation, who cannot control the temperature of their own homes. With that said, here are some tips on how to prepare your first apartment for winter:
Start with Your Curtains and Drapes
The cold weather can be quite tough to deal with. You need to bundle up indoors, but that does not always keep a comfortable temperature throughout the space. Upgrade your home's window dressings with some heavy drapes, and you will feel cozier in no time.
One way is by buying thermal curtains, which insulate against cold drafts and can keep your home warmer during the winter months. It is a more economical way to keep the heat in.
Fix Air Leaks
One of the ways that air leaks inside is through gaps around windows and doors. Weatherstripping and caulking can help to fix these issues. Learn much more on how to keep apartment warm in winter here.
Get Your Existing Floor Rugs and Carpets Cleaned to Keep Your Feet Warm
If you live in a place that experiences cold winters, then stepping on a cold floor at any time of the year can be unpleasant. Imagine how much more comfortable you will be on your feet during the winter months if you had a floor rug in front of your fireplace.
Check Your Warm Clothes
There are many different ways to stay warm. One of the best ways is to wear layers of clothes that can be worn on top of one another. This will trap the heat in your body and keep you warm.
Prepare an Emergency Kit
An emergency kit is a must-have for any household. Having an emergency kit stocked with necessary supplies, such as canned food, flashlights, bottled water, and much more, can prove to be a life-saving decision.
Try a Humidifier
During cold winter months, it is important to take steps now to prevent dry skin and other skin irritations or infections. You can do this by using a humidifier or getting yourself a humidifier.
Is it Hard to Move During the Winter?
Moving to your first apartment in the winter can be more difficult than in the summer. The cold weather necessitates double packaging for sensitive objects, as well as additional work that you may not have had to undertake during the summer months.
Is it Better to Move in the Winter or Summer?
Moving in the winter months could be ideal if you want to save money because of the lower rental rates and cost of logistics. However, if you prefer nicer weather and more housing options, the summer months are ideal. Find out more about what is the best month to look for an apartment here.
Take Away
Always make sure you are moving to the right location — a place where you have easy access to local grocery stores, dine-in restaurants, and public transport (this could help cut down your living expenses).
Remember to update your old address to your new address/current apartment, too. If your new place is not registered, visit the nearest post office to have them add your address.
Tying it All Together
With winter comes the challenge of packing up your things in freezing temperatures to move them to your new apartment/first apartment. Pack clothes and cleaning supplies, tuck all of your blankets in, and have anything that will keep you warm close to ensure you are sufficiently prepared.
Lastly, during packing, make sure you have the items you need first easily accessible. Toilet paper rolls, a shower curtain, a coffee maker, and other kitchen essentials should be close at hand; instead of packing them in the truck, consider bringing them with you.