Many renters fancy the freedom of searching for new apartments when their current lease expires, but there are perks to figuring out when to start looking for the perfect apartment.
Moving requires planning and putting into consideration many factors. For example, the real estate rental market is ever-changing; as such, it has a huge impact on whether you will find your dream apartment or not.
It is, therefore, important to be informed when it comes to the best time to rent an apartment.
Are you stuck on when you should start your apartment search? Check out our apartment hunting experience.
Best Month to Look for an Apartment
The best months to search for a new apartment varies depending on your needs. If your goal is dollar savings, the best time to rent an apartment will be during the winter months (between December and March).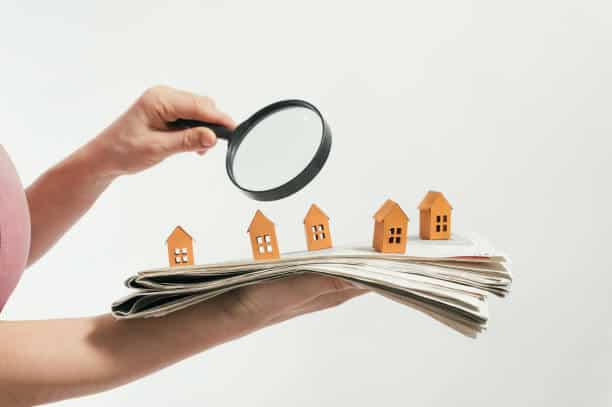 However, if you are looking to have a wide range of selections of apartment size, then moving during the summer months will be the ideal choice for you (anywhere between May and September).
The summer and winter periods each carry their own benefits and drawbacks. With that said, you should find out what suits you before deciding which months to relocate.
If you can make a compact plan regarding the time of the year to start an apartment hunt, picking the right month to relocate will make a huge difference.
Even though moving is easier said than done, there are several factors that you need to consider. With that said, as it is always the case, the best time to move largely relies on your situation.
Factors to Rent an Apartment at the Best Time
As said earlier, the winter and summer months position themselves as the ideal periods to start looking for an apartment. However, your choice of the period to move will depend on what goal you're trying to achieve, among other factors.
Are You Looking to Save Money?
The winter months, between December and March, will be the best time to rent an apartment if you're budget-conscious. That's when the demand for rentals is at its lowest, because most people prefer not to move during the colder months of the year.
As such, it's known to be the cheapest month for tenants looking for their next home.
In addition, being around the holiday season and the end of the year, many renters are much more occupied with visiting friends and family and thinking less about moving.
Another reason could be because most people, especially college students, make big life changes during the summer rather than the winter season.
With that said, many landlords are more willing to lower their rental prices during these winter months to fill the vacancies at their apartment complexes.
According to RentHop, there is an average "discount" of about 3.4% on the rent between the cheapest months (in the winter) and peak months (in the summer).
The survey covered 10 major cities in the U.S. and additionally established that the overall peak-to-slump differences are between 2.0% to 4.7% for one bedroom apartments and 1.6% to 7.1% for two bedroom apartments.
Although these figures may seem small, the total annual savings you make from opting to rent during the cheaper months can be significant.
If you look for housing units in markets with a greater supply than demand, you raise your chances of getting a better apartment deal (fair housing).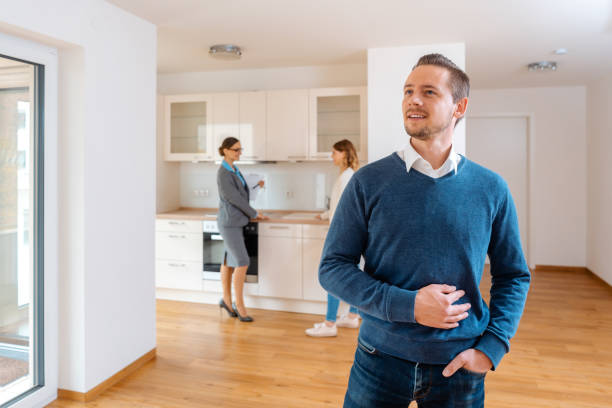 RentHop reported that the "best" or cheapest months to rent tended to be between December and March (early winter to early spring) across the 10 cities.
However, before you consider moving during the winter months, check out some of the factors you need to consider:
Breaking a Lease to Move – If you are breaking your lease to move into a cheaper apartment during the winter, you may want to stop and think about the long-term repercussions of your decision.
Breaking a lease can end up costing you more than the savings you might make when you move into a new apartment in December.
Limited Selection – You will have fewer units to choose from since most housing units have been snapped up during the summer. Consequently, you may have to make some compromises to get an apartment at a great deal.
You Want to Have a Wide Selection to Choose From
Many renters relocate during the summer months. This does not come as a surprise since the period between these months is when kids are home on summer break.
College students are also making significant life moves, either by joining or graduating from college. Besides, the weather is generally mellow and more suitable for moving your belongings from one apartment to another.
Summer is a busy month for many apartment renters; it's that time of the month when people sign long-term leases, like 12 months; it is equally true that it ends at around the same time.
With that said, you have more options to choose from when you opt to rent an apartment during these months. You are more likely to find an apartment that suits your needs during this period.
While you may want to consider the summer period as your best time to look for an apartment, here is what you should keep in mind:
High Rental Prices – The demand for housing units is quite high during the summer period. Many renters are moving from place to place during this time.
As such, since the competition for the ideal rental unit is particularly high during these months, landlords tend to demand a relatively higher rent than they would in December, or other cooler months.
Pressure to Find Apartments – the demand for apartments is relatively high during the summer period; therefore, there is pressure to quickly decide on a particular rental unit to avoid losing it to another prospective tenant.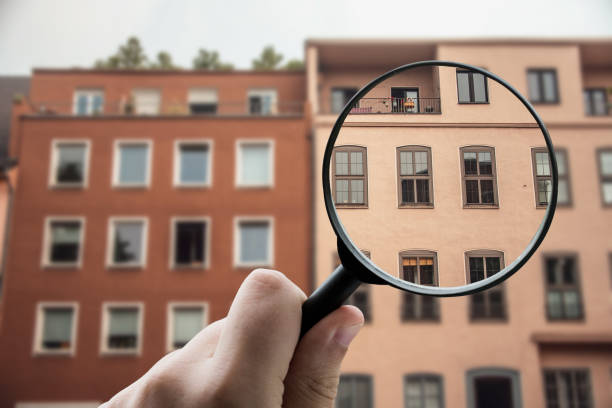 When is the Best Time to Search and Sign a Lease
Generally, you should start an apartment search 30 to 60 days before you plan to move. It is important to give yourself enough time to look for a house.
You don't want the final rush that could put you at a disadvantage. For example, if you're planning to move in February, then the best time to begin your apartment search is in December or January.
There are two ways we recommend that you search for an apartment once you've decided on which month to move:
At the Beginning of the Month – Consider searching for an apartment around the beginning of the month.
Most people have their leases expiring around the end of the month; as such, if you're looking for an apartment around this time, you will find an apartment right as they are being put on the market.
At the End of the Month – For landlords, missing out on a month of tenancy automatically means a significant loss of income for the landlord. As such, they are more willing to negotiate the rental fee to fill the vacancy.
With that said, you will have a greater advantage to negotiate and get your dream apartment within your desired budget.
What is the Best Time of Day to Look for an Apartment?
Knowing what time to look for an apartment will go a long way to helping you get that dream apartment you've always hoped for. Whether you are looking for an apartment in a high-demand area or you simply just want the best deal, the time aspect will still be crucial in your quest.
The best time of the day to check listings for apartments online is between 9:00am and 10:00am. This is considered ideal because most property managers and brokers post new listings for newly vacant apartments during this period.
Tips to Getting Cheaper Rent
Naturally, most renters want to get a good deal when it comes to housing. With that said, as rent rises across the nation, one has to be more resourceful to secure cheaper rent.
Negotiating lower rent rates is an art and requires creativity, effort, and time investment on your part.
Negotiating lower rent rates may sound intimidating at first, but you can get your dream apartment the next time you go apartment hunting with our tips below:
Study Your Local Rental Market
The first step to getting cheaper rent is understanding the rent prices (rental trends) for apartments in your area and surrounding neighborhoods. For example, major cities, like New York City, are known for higher rental rates.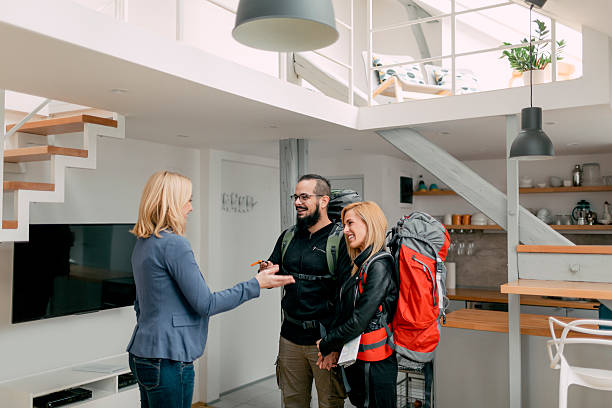 You want to have all the information (security deposit, pet policy, and so on) at hand before going out there to search for an apartment.
After research, if you discover that your area has a high vacancy rate, this could be your biggest bargaining chip. Not a single landlord wants to have empty units in the beginning of a new month.
With that said, they would rather give a lower rent rate than keep it empty for another month.
Ask About Deals
Ask your prospective landlord if there are any discounts on long-term leases.
If you like an apartment and plan to stay in the area for the next couple of years, offer to sign a longer lease in exchange for a lower rate. This way, you'll be saving money in the long term.
Lease with a Roommate
If you're looking to cut costs, renting with a roommate is the way to go. Besides, you will lower the monthly lease burden and get the benefits of enjoying their company.
Sometimes living with a friend is seamless, but teaming up with an acquaintance is also wise.
However, while a roommate might be a good option, it also comes with some drawbacks that you might want to consider before going out there looking for one.
Some things you may want to consider when choosing a roommate are:
Relationship – First, take time to decide what you want from your relationship with your new roommate. If you're new to Michigan, maybe you'd like to find a friend who will join you for dinner and introduce you to their social circle.
Or maybe you're already established and are just looking for someone to share the bills with while living independent lives.
Whatever you're looking for, be clear with the other person to ensure that you don't have different expectations.
Responsibility – You must understand the financial habits of your potential roommate. This way, you will avoid unpleasant surprises.
You need to make sure that they're in a position to meet the financial responsibilities of sharing a home.
Guests – You must ask your potential roommate about inviting guests. How long should they stay at your apartment? Can they spend the night over? You need answers to such questions before agreeing to anything.
Final Thought
The summer months or the winter months could be the best time to rent an apartment. If you want to save money, start looking for an apartment in the winter months, when the rental rates are low.
Or, if you want a wide range of selections, consider searching for an apartment during the summer period, since many renters move during this time.