Apartment buildings come in various shapes and sizes. Your average apartment complex might be a high rise building or just stand a few stories tall.
Before you rent an apartment unit, however, there are several factors that can influence your decision. While the expenses, location, and rental rates are major considerations, there is also the floor to take into account.
Which is the Best Floor to Live On?
Even after finding an apartment complex in the perfect spot, your apartment search is not over. Each building will have units on the ground floors, top floor, and middle floors. You may not get a choice of floors to live on, as that will depend on which units are vacant.
The best floor to live on will depend on several factors as well. These will vary from one potential tenant to another, with some preferring an apartment on the first floor while others prefer ground level apartments.
Which Floor in an Apartment is Best?
The higher floor apartments offer amazing views and better breezes, but the lower floors are easier to access. No matter which one you choose, the best apartment floor will be one that fulfills your specific needs and comfort. While some may think that a middle floor apartment is a nice compromise, it all depends on how badly you need to be close to the ground or way up in the skies.
If you are lucky, your chosen apartment complex will have units available on the top floor (or higher floors), ground floor (or lower floors), and several middle floors. The best floor might be a challenge to choose, but a bit of research can soon clear things up. It is not just the practicality of living on a certain apartment floor, but also the expenses when moving into an apartment is also something to consider.
If you are still wondering which is the best apartment floor to live on, a comparison exercise is due. Let's check out each floor apartment in turn and talk about their pros and cons; this will hopefully help in making a final decision:
Living in Top Floor Apartments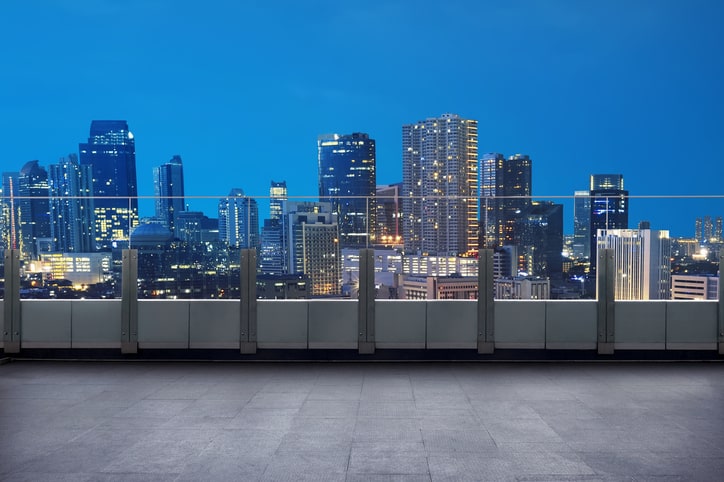 A penthouse apartment is usually considered a status symbol. It is one of the most spacious units in a high rise building and provides a sense of luxury living for most places as well. While this might be the best floor to live on for some people, we have to first consider the pros and cons of living on the top floor of an apartment building. Let's have a look at these now:
Pros of Living in a Top Floor Apartment
Here are the main benefits of residing in a top floor apartment:
It is less noisy: Whether you live on the very top floor or one of the topmost floors, there is bound to be less street noise coming in. Of course, this does not rule out the sound from downstairs noisy apartment neighbors.
Some amazing views: The higher floors have a major advantage of giving you panoramic views of your surroundings. Of course, the middle floor and top floors both have the perk of good views from the windows and balcony.
Some More Pros
Better Security
A major consideration with top floor apartments is the issue of safety; apartments on the lower floors might not be as safe as they are at higher risk of burglaries, break-ins, and other crimes. Of course, if the apartment complex itself is in a safe area and has burglar alarms, plus a security guard on the site, all the apartments will probably be safe. In such cases, you do not have to worry about being less secure on the ground floor apartments. These factors are just part of what to know about moving into an apartment.
More Natural Light
If you love natural sunlight, the best floor to live on might be the top floor. Top floor apartments will automatically give you more sunlight than anything on a lower floor. This benefits both health and can help you save money on lighting costs (learn how to keep utility bills low in an apartment here). However, do keep in mind that the same natural light can make a top floor apartment much hotter than the ground floor apartments in the same apartment building. If you are in a breezy location, though, you might be able to save on cooling costs that way.
Less Chances of Pests and More Privacy
Another major advantage of top floor apartments is that you will not get so many bugs and other pests. These creatures usually live in the ground, so they will probably get into a ground floor apartment before those on the top floor.
When people on the bottom floor walk out to their balcony or porch, they are in full view of the entire building. On the top floors, however, you can stroll out onto the balcony without having to check whether some nosy neighbor is peeping down at you.
Cons of Living in a Top Floor Apartment
A top floor apartment does not guarantee a perfect lifestyle. Here are the downsides to consider before signing any leases:
Higher Costs of Utilities and Rent
Even if you are in the same apartment building, the top floor apartments will have higher rent rates than middle or ground floor apartments. Of course, this is assuming that the middle or ground floor apartment has a similar floor plan to the top floor one. The utility bills are also likely to be higher, especially if you have to cool down the apartment in a windless summer. Here is an idea of what bills to expect when renting an apartment.
Difficulty of Access
If you are living on the top floor, your apartment building should definitely have an elevator. Some structures only have stairs, which means a long trek if your apartment is on the fourth floor, fifth floor, or higher.
If you think you can handle the exercise, think again. This apartment will be your home – you will be lugging groceries, parcels, and your kids up those stairs. Of course, there is also the initial move-in, which will require a lot of trips up to your new place and down again.
Even if there is an elevator, there might be times when it is broken down. Make sure you can handle the physical demands of a top floor unit before booking one!
Some Risk In Case of Emergencies
If you are on a higher floor, getting down to the ground in case of any emergency is going to be a challenge. In the case of fire or an earthquake, the elevators may have to be shut down. This will leave you with the stairs and the fire escapes, both demanding a certain amount of physical ability.  In any case, residents on the top floors need to have an evacuation route and plan in place.
Living in a Ground Floor Apartment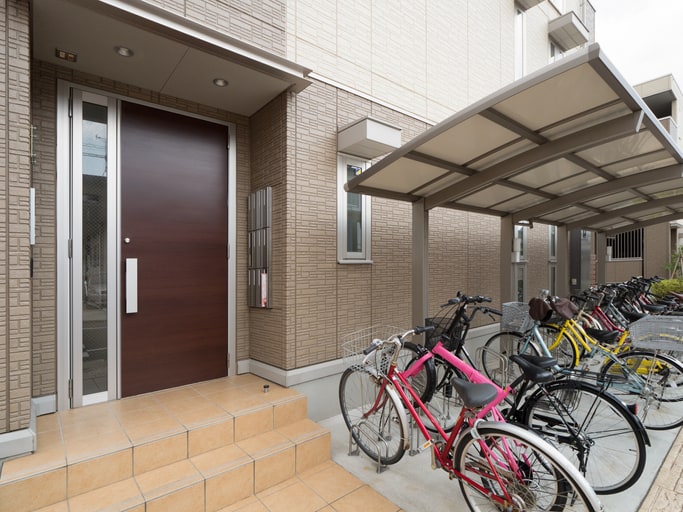 A ground floor apartment also comes with its ups and downs. So, let's check them out:
Pros of Living in a Ground Floor Apartment
Here are some attractive amenities of living on the ground floor:
Easy Access
The ground floor is best for lugging in all kinds of stuff. This is helpful while you are moving in, after a big grocery run, or when the kids fall asleep in the car. If someone has a movement disability, the ground floor is the best apartment floor for them.
Lower Utility and Rent Rates
A ground apartment floor means an overall cooler experience. This will save you a lot of air conditioning in the summer. You will be compromising on the views, so rent will also be lower.
More Outdoor Space
A ground floor apartment usually has easier access to spaces such as backyards, courtyards, or just the great outdoors. This is a great advantage that even a middle floor apartment will not have.
Cons of Living in a Ground Floor Apartment
It is not all fun and games on the ground floor, though. Here are some cons to keep in mind:
More Street Noise
There will not be any noisy downstairs neighbors, but the street will probably make up for that. However, some people may actually find the city sounds comforting. Of course, the upstairs neighbors could be annoying, especially if they enjoy walking around in high heels or vacuuming at off hours.
More Pests
Where there are natural outdoor spaces, there are pests. You will have to be at the top of your extermination game to live on the ground apartment floor!
The Ups and Downs of a Middle Floor Apartment
At the end of the day, the middle floors might be a good balance between the two extreme options. You have a consistent bill expectation and fairly easy access to both the ground and your place; plus, the noise levels are present, but bearable. If this will be your first apartment, be sure to read up on what to know for first time apartment renters.
The Takeaway
When it comes to choosing the best apartment floor, keep your priorities in mind. Controlling heating and cooling costs is essential, as is the matter of easy access and security. It might be challenging to hit on that sweet spot, but you will get there. Once you decide, start looking up how to make an apartment feel like home.