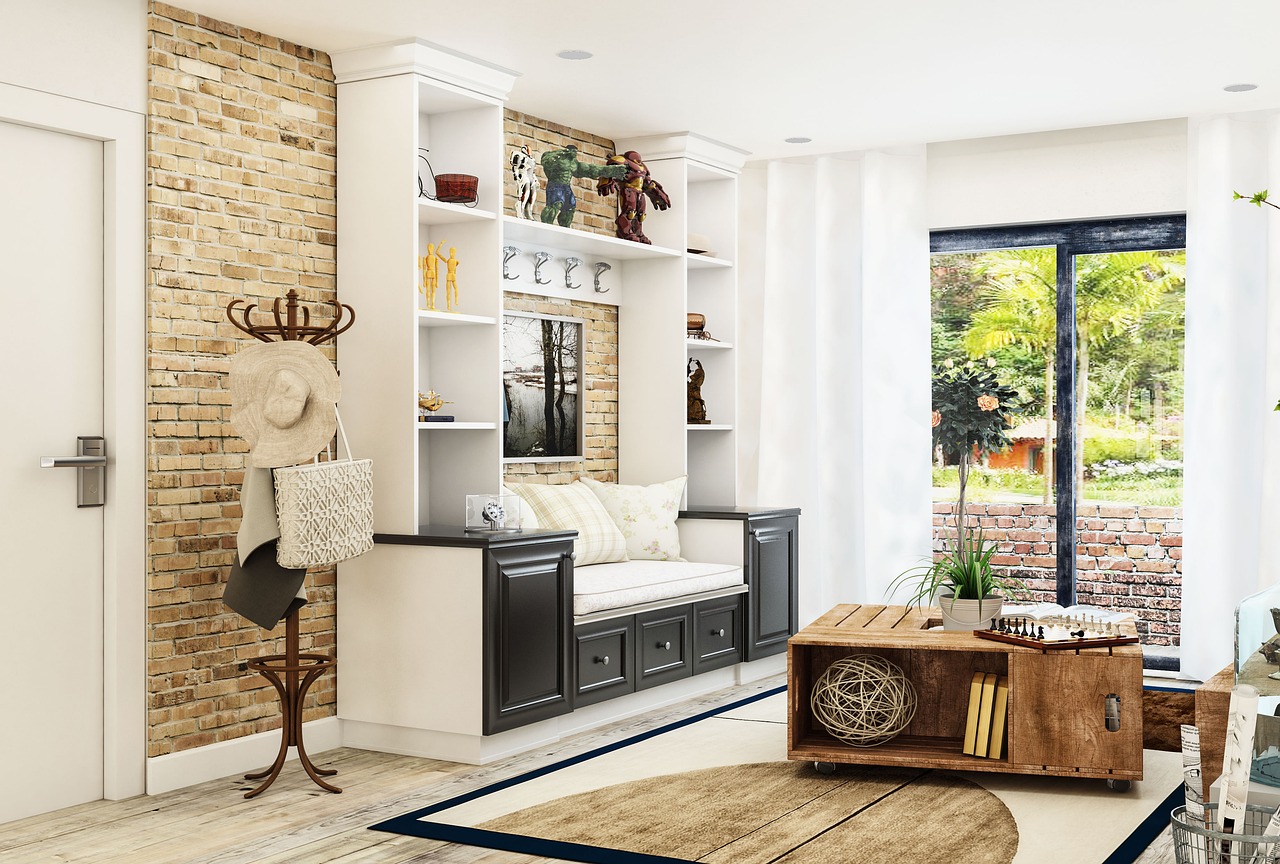 September 6, 2021 at 1:26 pm · Justin Becker · Comments Off on Homes for Sale on Cass Lake, MI vs. Apartments for Rent
Whether you're renting an apartment or buying a real estate home, it's one of the most significant financial decisions you'll make in your lifetime.
In the case of buying a real estate house, from figuring out the pricing to financing, it's one lengthy process that anyone will want to get over as soon as possible.
One needs to pull resources together for the apartment for rent or the home for sale.
If you do find the right apartment online, or home, save search and follow up later, as you compare the apartments or homes for sale.
Homes for Sale on Cass Lake, MI
The largest and deepest Michigan inland lake, Cass Lake in Oakland County, is surrounded by Waterford Township, West Bloomfield, MI, Orchard Lake Village, and Keego Harbor.
Living around the cities nearby, such as West Bloomfield and Keego Harbor, can be a life-changing experience, and Cass Lake, MI, is one area known for its lake living experience.
That being said, before taking the plunge into the buyer pool on Cass Lake, it's essential to consider whether homeownership is right for you.
When looking for a place to live in Oakland County, among the first questions you should ask yourself will drive the rest of your decision-making. Should you rent or buy?
Even though buying a real estate home in Cass Lake may seem attractive, with the promise of building equity and putting an end to monthly rent, the routine maintenance cost and repairs can drain you quickly.
You may need to work with a real estate brokerage firm. A real estate brokerage firm will help you secure the home of your choice.
Let's dive into the pros and cons of houses for sale on Cass Lake, MI, vs. apartments for rent.
Pros of Homes for Sale
Buying a real estate home on Cass Lake comes with a lot of benefits.
Here are some of the perks you will enjoy if you choose to acquire a real estate home:
Greater Privacy
Good Long-Term Investment (Equity)
Home Office
Building Equity
Greater Privacy
One advantage of owning a home in Cass Lake is the greater privacy you get. Living in an apartment can be chaotic when you have a noisy neighbor.
Having to raise complaints about your noisy neighbor can be a daunting experience. However, with a home, you get the pleasure of silence; in other words, tranquility prevails.
Good Long-Term Investment (Equity)
It's typical for homes to rise in value. According to the Federal Reserve Bank of St. Louis, the average price of homes sold in the United States rose 28% in 10 years, starting in 2009, and 10% alone from 2014 to 2019.
In that same decade, the housing market value surged by $11.3 trillion in value.
If you buy a home with 2 or 3 beds/baths, you'll be investing in a long-term asset that has the potential to bring in huge profits.
It's wise to work with real estate agents like Max Broock, which is one of Michigan's oldest brokers, having opened their doors in 1895. Max Broock is still actively involved, but now under the umbrella of Real Estate One.
Home Office
When it comes to space, a home wins over renting an apartment. Most apartments for rent are small in size. Finding areas for your home office can be tricky, unless you convert another room for that purpose.
On the contrary, buying a real estate home on Cass Lake gives you more spaces that you can utilize however you want. If it's a home office, it'll be easier to set it up in one of your rooms.
Building Equity
Equity is the difference between what you can sell the home for and what you owe. Equity grows as you pay down your mortgage.
Over time, more of what you pay each month goes to the balance left on the loan, rather than the interest, building more equity.
Cons of Homes for Sale
While buying a real estate home may be appealing, the drawbacks should tell you whether you're ready to have it or not.
Here are some of the cons of a home for sale:
Less Mobility
Constant Maintenance Cost
High Upfront Cost
Equity Doesn't Grow Quickly
Property Taxes
Less Mobility
Houses for sale give you stability; however, when taking a job, it may take more thought to accept an attractive employment offer that requires you to pick up and move to another city, like going from Keego Harbor to West Bloomfield.
It's unlikely that you'll put your home up for sale today and get a buyer tomorrow.
Constant Maintenance Cost
Homes for sale on Cass Lake aren't a walk in the park; you'll need to do constant maintenance and repairs. If you live in apartments for rent, you'll get the pleasure of leaving maintenance to your landlord.
Maintenance for a home on Cass Lake can run into hundreds, and if not thousands, of dollars. For example, you may need to resurface your patio or attach a porch to your house.
High Upfront Cost
Securing a home requires substantial upfront costs that can be challenging to finance. Renting apartments requires much lower upfront costs.
For example, you will pay for the security deposit, at least one month's rent, and lease application fee, among other upfront costs, but generally, it's nothing compared to the costs of buying a real estate home.
Equity Doesn't Grow Quickly
While it's true that you will build equity over time, that doesn't happen overnight. For this reason, you shouldn't expect to build equity within a short span.
Property Taxes
The big headache comes when paying property taxes. A home that is attached to land is considered a real estate asset. As such, property taxes will be levied on the asset, as required by law.
On the other hand, apartments for rent require no property taxes. The tax responsibility is upon the owner of the property.
Pros of Apartments for Rent
Here are some of the perks you will enjoy if you choose to rent an apartment:
More Flexibility
No Maintenance Cost
Access to Amenities
No Down Payment
More Flexibility
If you want to move to another location, all you need to do is submit a notice to your landlord. If you're in the middle of your lease, the downside may be the cost of breaking the lease.
After that, you pick up your house items and move swiftly. On the other hand, a home can be challenging to sell the next day. Therefore, it's less flexible when you have an unstable job.
If you run into some financial difficulties and need to downsize, doing that can be an easy venture if you live in an apartment for rent.
All you have to do is talk to your landlord. Surprisingly, some landlords are kind enough to let you get away with the costs of breaking the lease.
No Maintenance Cost
One of the benefits of renting a home is that there are generally little to no maintenance costs or repair bills. This means that when you rent a property, your landlord assumes full responsibility for all maintenance, improvements, and repairs.
Access to Amenities
Another benefit of renting an apartment is access to amenities that would otherwise be a vast expense.
Luxuries such as an in-ground pool or a fitness center come standard at many midscale to upscale apartment complexes, with no additional charge to tenants.
No Down Payment
Another financial benefit of renting an apartment is the upfront cost you incur. Buying a real estate home will require huge payments upfront.
When renting an apartment, you'll be asked to provide less (security deposit, at least one month's rent, application fee, among others) compared to buying a home.
Cons of Apartments for Rent
Here are some of the cons of apartments for rent:
Limited Customization Options
Pet Restrictions
No Equity
Limited Customization Options
Once you secure an apartment, more often than not, you'll be required to leave the walls painting as-is, among other things. As such, you may be limited if you want to customize it to fit your style.
Pet Restrictions
If you're a pet lover, then looking for a pet-friendly environment is another task on top of searching for an apartment to lease.
With that said, you can definitely find pet-friendly environments around Cass Lake, such as West Bloomfield, MI.
While you may find the perfect apartment that is spacious, has reasonable parking space, has security, and all of that, if their pet policy is unfriendly, you're likely to pass on that opportunity.
No Equity
The rent you pay to your landlord doesn't build you equity over time. For this reason, you have no long-term investment if you choose to pay rent monthly.
Conclusion
Whether you choose to buy a home or rent an apartment will largely depend on your financial situation.
Living around Cass Lake has many benefits. For example, West Bloomfield, MI, and Keego Harbor are some of the safest cities in Michigan.
However, after making the comparison above, we can ultimately conclude, in our opinion, that apartments are the better option.