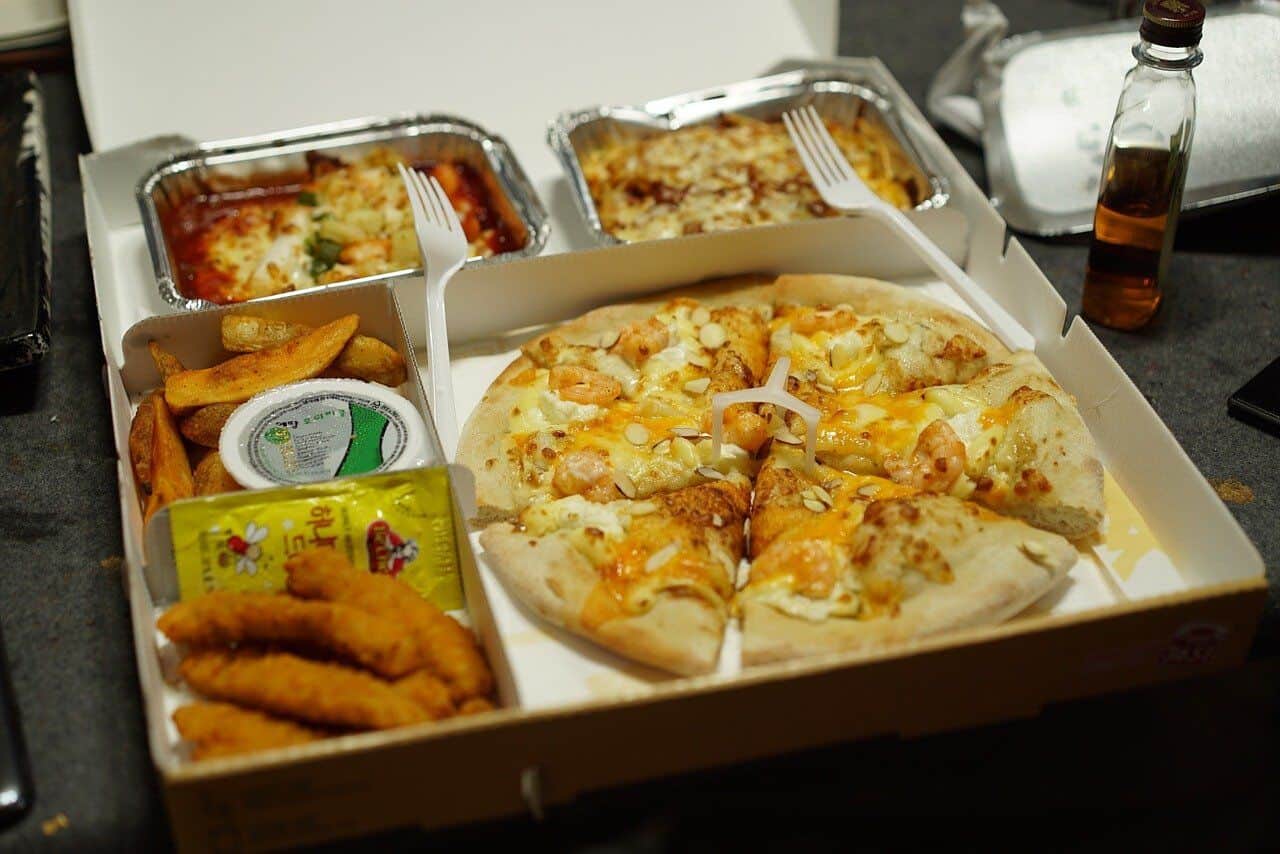 May 5, 2020 at 11:48 am · Justin Becker · Comments Off on Top 5 Restaurants in Keego Harbor, Michigan
When you are in the mood to eat something other than homemade food, there should be no limit to the options available on your plate. Some people might crave Thai food, while others may want fried chicken for their weekend cheat meals. One thing is for certain; we want great service, access to the best restaurants, and a top-notch flavor every single time.
Can you get this all in the smallish town of Keego Harbor, MI? Absolutely! While it is a fairly relaxing and quiet place, Keego Harbor is home to several amazing restaurants that can satisfy all sorts of taste buds.
What Kind of Restaurants Can You Find in Keego Harbor, MI?
The short answer to this is: every kind. There are a lot of cheap eats that can save you a few bucks while still filling your stomach. You can also get great burgers, great pad thai, Chinese food, and many delicious snacks at a happening sports bar.
If you are looking for a place to hold a party or large get-together, there are also places where it is possible to reserve ten tables for your needs. Checkout the top Keego Harbor restaurants to dine-in at.
Restaurants for Carry-Out can be Trendy
The best rentals in Keego Harbor, MI will probably be near some of the best restaurants in the county. However, we are all too familiar with times where cooking from scratch just does not seem doable and you are already feeling hungry on the drive home.
For a quiet and enjoyable meal at home, you need to know about the best restaurants for carry-out in Keego Harbor, MI. Most of these are located somewhere on Cass Lake or Orchard Lake Road, where you can also find great housing options and apartments for rent in Keego Harbor, MI.
What is Carry-Out Food?
Carry-out is the food or drinks you get from a restaurant for the purpose of consuming somewhere else. This does not mean using the outdoor seating of the restaurant itself, but some other place entirely – usually at home.
Restaurants in Keego Harbor, Michigan
Whether you want to have a memorable evening at home while social distancing or simply do not want to eat in public, Keego Harbor, MI, has you covered. Below are five of the top restaurants in Keego Harbor, MI that offer the carry–out option, with good food and great service:
1. Happy You Chinese Restaurant
Located at Orchard Lake Rd, Keego Harbor, MI, this is probably one of the best Asian restaurants in the whole county. It is a sort of hidden gem where the food is consistently delicious. While the experience here would not be particularly high-end or gourmet, the American-style Chinese is always fresh, tasty, and worth the drive.
According to the reviews here, the food might be a little on the greasy side. However, the taste is always amazing, with quality meat and good sauces used in every dish along with fresh vegetables. The portions are also generous for the price.
The Offerings
Just a few of the recommended dishes include:
● Walnut shrimp
● Chicken thighs
● Orange chicken
● Almond chicken
● Black bean chicken
● Wraps for low-carb options
● Noodles
● Fried rice
The Best Feature
Overall, the best feature of this Chinese restaurant seems to be the excellent service. The whole staff, including the manager, is quite friendly and open to all sorts of requests from their customers. If you are looking for a quick, cheap, and delicious meal with ethnic roots, the Happy You Chinese Restaurant just might hit the spot! The next time you are near Orchard Lake Rd, Keego Harbor, try it out and see for yourself.
2. Gino's Pizzeria & Restaurant
Located at Cass Lake Rd, Keego Harbor, MI, this is one of the best restaurants you can try for all kinds of carry-out meals. It is usually open from 3:00 pm to 9:00 pm, so it should be fairly easy to drive on Cass Lake Rd, Keego Harbor, to grab your favorite meal.
This Keego Harbor pizzeria does offer takeout, indoor seating, reservations, and private dining as well. If you choose to get the carry-out option, make sure you know your preferences in advance. This is because there are a lot of great food options here, and it could take a long time to decide what you want.
The Offerings
Just a few of the amazing menu items here include:
● Shrimp cocktail
● Soups
● Bread baskets
● Cheese sticks
● Bruschetta
● Ravioli
● Chicken wings
● Salads
● Seafood
● Steaks
● Ribs
● Pasta
● Pizza
● Burgers
● Vegan dishes
● Desserts
A Great Option
Apart from the variety of good food options, this place has mostly positive reviews from its customers. According to the feedback, the portions here are large and well worth their prices. It is also very accommodating as a meeting place and is among the best restaurants to dine in at Keego Harbor, MI.
This local favorite is also a great option for carry-out food in Keego Harbor. Even if you do not live on or near Cass Lake Rd, Keego Harbor, driving out here to satisfy your pizza cravings just might be worth it!
3. Lodge Grill
Located at Orchard Lake Rd, Keego Harbor, MI, this place provides a fun atmosphere along with some excellent food options. Yes, the patio is a lovely place to have your food here, but the carry-out option is good enough. This will give you the chance to enjoy the best fish and chips in the comfort of your own home.
No Worries Even if You're Late
If you are feeling a bit fancier, you can always grab some ribs and head over to the nearby Keego Harbor parks and rec areas. Of the things that everyone needs to know about the city of Keego Harbor, the accommodating parks are one of the most important. This restaurant is open until quite late, so you can enjoy their offerings at almost any time of the day.
One reason why you may prefer carryout from this place is the heavy traffic nearby. Orchard Lake Rd, Keego Harbor, is near a busy highway, so that might ruin the atmosphere somewhat. It will probably be more relaxing and enjoyable to enjoy your meal somewhere a bit quieter.
4. El Camino
El Camino is where Keego Harbor residents go when they have a craving for Mexican food. Their best feature is the unlimited chips and salsa, with the menu offering several Mexican favorites.
The next time you are near Orchard Lake Rd, Keego Harbor, make sure to look up this particular restaurant. They have several types of salsa, along with chips and delicious tacos in all sorts of flavors. The crowd is usually local while the servers are quite friendly. It is not a bad place to hang out and grab a nice meal, but it is also good enough for carryout to eat at home.
Quality Food
According to the reviews, the vegetables and other ingredients here seem to always be fresh. While there might be some issues with portion sizes for a few items, the flavors are undeniably awesome.
Some Options
Customers of this place have highly recommended their huge nacho plate, which is large enough to share. It has loads of cheese along with several fixings on top of homemade nachos. The tacos also get a lot of praise with steak options getting the most votes.
Feeling adventurous while you are near Orchard Lake Rd, Keego Harbor? Try out El Camino's Cactus Taco, which actually has real cactus as one of the ingredients.
5. Early Bird Cafe
At times, you just want some carry-out food for breakfast. Mornings can be stressful, so treat yourself to the delicious home-cooked options at the Early Bird Cafe. This cafe is located at Orchard Lake Rd, Keego Harbor, MI, which should make it easily accessible to all Keego Harbor residents.
Whether you are in search of breakfast or just some comfort food, the Early Bird has you covered. It opens early and usually closes mid-afternoon. If you want to go later than that, it is wise to call ahead first.
The Offerings
While placing your order, here are some great options to choose from:
● Skillets
● Breakfast burritos
● Sausages
● Hash browns
● Omelets
● Thinly sliced potatoes
● Pancakes
● Coffee creams
● Flapjacks
● Eggs benedict
● Freshly squeezed juices
Good for Breakfast
The reviews about this cafe state that it has quick service that is also friendly and polite. It is also a family-friendly place in case you ever want to dine-in, and there are vegetarian options for those who want them. Overall, this seems to be the perfect place to grab your favorite breakfast and cut down on the morning hassle.
The Takeaway
The ability to get carry-out when there is no time or inclination to cook is an important factor in any modern lifestyle. Along with all the things that everyone in Keego Harbor, MI knows to be true, it is that you can get all sorts of meals, dishes, and drinks in the area. Whether you want to offer lunch to a colleague and enjoy it at the office or surprise your kids with their favorite restaurant meal, Keego Harbor will have it all.
The next time you are yearning for some great food without having to pull kitchen duty, check out the best restaurants above and try one out!