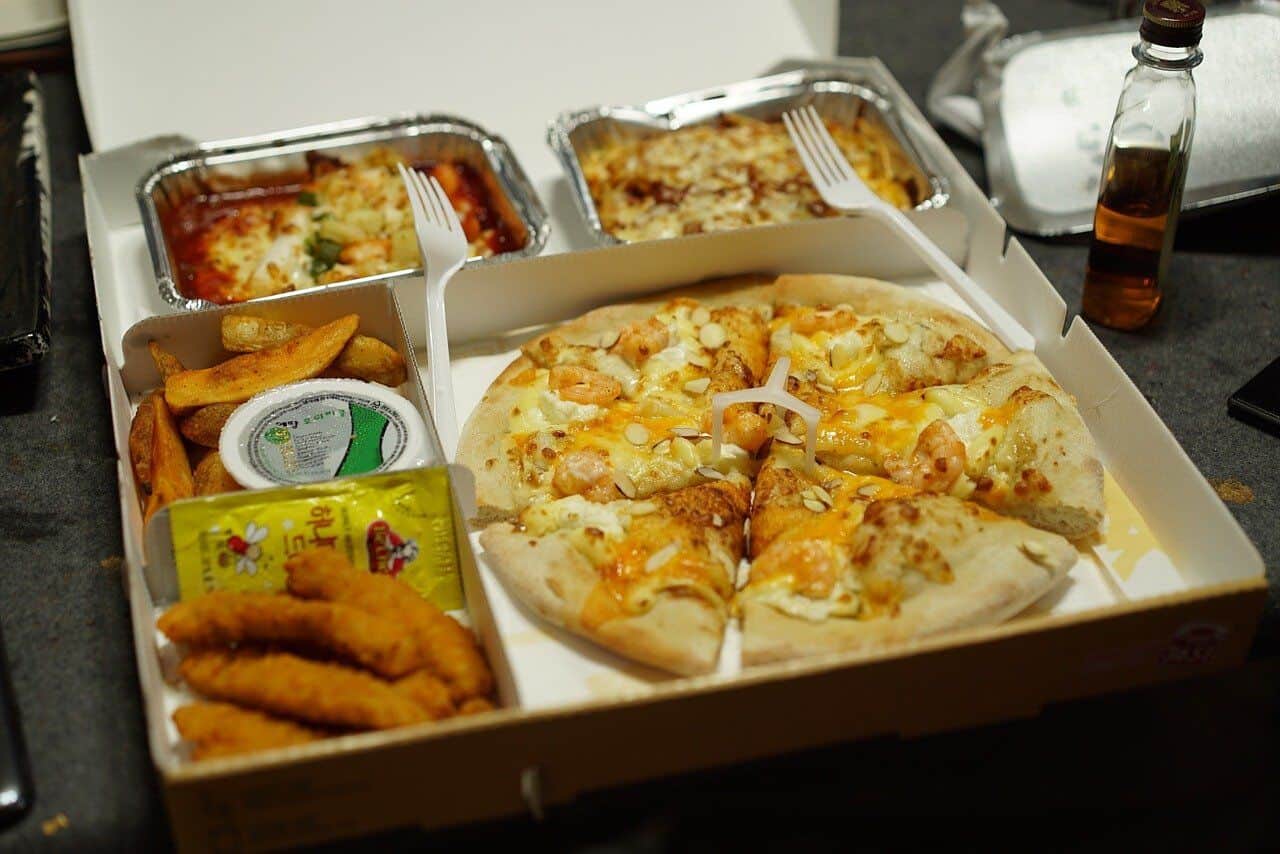 May 5, 2020 at 11:48 am · Justin Becker · Comments Off on Top 5 Keego Harbor Restaurants for Carry-Out or Delivery
The current stay at home orders not only in Keego Harbor MI due to the spread of the coronavirus has really changed our lives. We can no longer go out to our favorite stores and Keego Harbor MI restaurants. All across the country, people have been ordered to stay at home as much as possible and to only go out for essential things such as food. Going to the grocery store is now a planned outing and the goal is to avoid as many people as possible. 
If you live in an apartment in Keego Harbor MI, cooking meals every day can quickly become tiresome. After all, your kitchen set up is likely small, and making meals can be a real chore. While eating at home is the best option, there is likely a time when you are going to be craving a meal from your favorite restaurant and dreaming about the day when you can once again visit them and have someone else make your food for you. 
If you are ready for a break from the kitchen, there is some good news. Many of your favorite restaurants throughout the Keego Harbor area are still open. While you cannot go in and sit down to eat, you can order carry-out or delivery from many of your favorite Keego Harbor MI establishments. Here are the top five restaurants in Keego Harbor that are currently offering carry-out and delivery services.
Keego Harbor Restaurants
1. JBird Smoked Meats
You may remember JBird Smoked Meats as YardBird Smoked Meats of Keego Harbor. The name may have changed, but the food is just as delicious as you remember. This casual dining restaurant located at Keego Harbor is a must if you are craving some smoked meats and comfort food. Family-style dining is the signature of the restaurant and right now you can get your favorites to go. The Keego Harbor restaurant is currently open from 4 pm until 9 pm Monday through Friday and from noon until 9 pm on the weekends. You can call ahead and have your order ready for you upon arrival. Delivery is available through a third-party app. 
Just like all of the other Keego Harbor restaurants ,this restaurant is taking extra measures to make sure that their employees and customers remain during this time of crisis. 
2. Lodge Grill and Bar
Let's face it, you cannot beat going into the Lodge Grill and Bar around Keego Harbor for some great food with a fun atmosphere. The patio is amazing and the food is excellent. The ribs are a favorite of many and you really cannot find better fish and chips in the area. However, just because you cannot go into this great establishment right now does not mean that you cannot enjoy their food. The restaurant is currently open for carryout only. Why not order your favorite meal, grab a bottle of wine or a case of beer, and head out to a park to enjoy a wonderful picnic with some great food, keeping social distancing practices in mind. The current hours of operation are 11 am until 8 pm. Keep in mind that these hours might change based on the current regulations that are in place due to COVID-19. 
The staff of Lodge and Grill are taking precautions to help keep everyone safe during this time. Extra sanitization measures are currently in place to keep employees and customers of this Keego Harbor food place healthy and safe. 
3. Mary Donnelly's Public House
Mary Donnelly's Public House is not a fine dining experience. This Keego Harbor restaurant is down to earth and really just plain fun. You go there for the great food and you stay there for the wonderful experience that the restaurant offers. While you cannot enjoy a fun night of karaoke at the restaurant right now, you can order delivery of the great food that Mary Donnely's Public House has on their menu. Once all of this is over, head on out to enjoy the great atmosphere once again. 
If you are craving something from their menu, make sure that you call ahead first. The typical hours are from 10 am until 2 am, but during this time the hours can vary based on staffing. Support this great Keego Harbor restaurant by ordering some great food from them, and when the restaurant opens back up make sure that you visit in person. 
4. El Camino
Mexican food just tastes better when it is being served at your favorite Keego Harbor restaurant. You can make a good Mexican meal at your house, but there is nothing quite like the unlimited chips and salsa being brought to your table along with your favorite Mexican dish. Since you cannot visit your favorite Mexican restaurant right now, the next best thing is to order carryout or delivery from El Camino. The current hours are 11 am until 11 pm, but make sure that you call the restaurant ahead of time to make sure they are open. 
The restaurant is currently taking extra precautions to ensure the safety of its customers and employees. You can rest assured that they are keeping your safety in mind when you order your favorite Mexican dish from their restaurant. 
5. Early Bird Cafe
Who doesn't love great breakfast food? If you are craving some good home-cooked food that someone else makes, the Early Bird Cafe is a perfect choice. The restaurant is still open from 7 am until 3 pm daily, but you might want to call first to make sure. You can order takeout and go pick it up or you can use a third party delivery service to get your home-cooked meal delivered right to your door. You really cannot beat the food from the Early Bird Cafe, and you can feel good knowing that you are supporting a local business at this time of crisis. 
The restaurant is currently taking precautions as outlined by the Centers for Disease Control and Prevention (CDC) in order to ensure the safety of its workers and its customers. 
Other Options
If you are looking to get out of cooking one night or more this week, there are many great restaurants that are still open for business in the Keego Harbor area. Even if you are just craving a fast-food cheeseburger, most chains are offering their drive thru services at this time. If your favorite restaurant is not offering delivery at this time, check some of the third party delivery sites for many available options. There is a good chance that you are going to find at least one of your favorite restaurants still serving food in some capacity at this time. 
Menu options might be limited and the services might take a little more time than normal. However, it is important to be patient at this time. Most dine-in restaurants were not set up to offer delivery or even carry-out, so they have had to quickly adapt to all of the changes that have been thrown at them. 
If you choose to use a third-party service such as DoorDash, Uber Eats, or GrubHub, remember these drivers are currently making less money than they are used to, so try to tip well. We are all in this together and it is important to make sure that you are doing your part to maintain social distancing at this time. Helping out your local restaurants is a great way to ensure that they remain in business in the future. Even if you do not want to eat out at this point in time, consider buying some gift certificates to use in the future. These also make great gifts for your friends and family members.