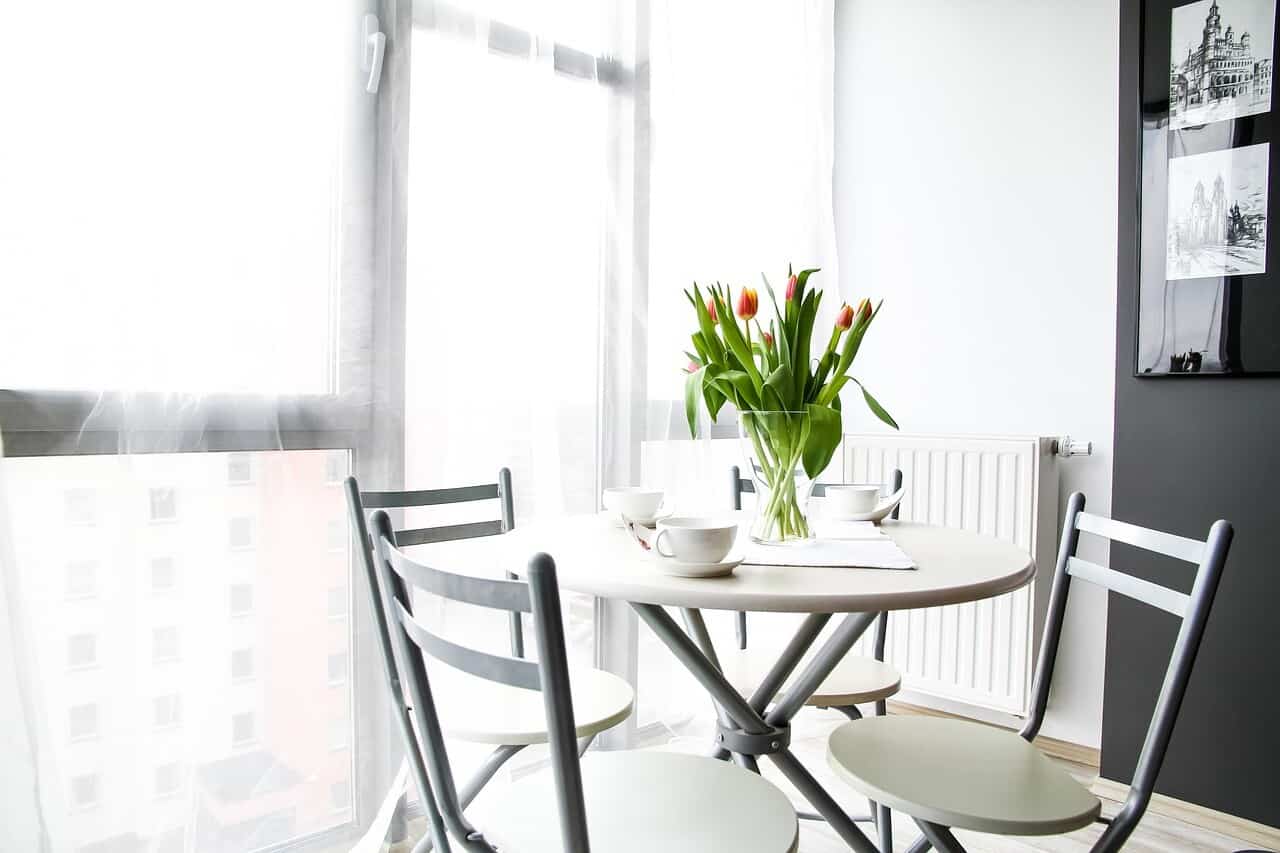 July 13, 2020 at 12:29 pm · Justin Becker · Comments Off on Top 5 Apartments for Rent in Keego Harbor, MI
Are you considering an apartment in Keego Harbor, but don't know where to begin? Well, you are not alone. Keego Harbor has a variety of apartment homes available, however narrowing down your options is often where most people struggle.
The good news is that you have already completed one of the crucial steps—you have decided on a location which is Keego Harbor MI. This is wonderful, but when considering the location of your future apartment home, try mulling over some things you would like to see in your potential Keego Harbor MI neighborhood or community.
For instance, if you want convenient beach access, then add that to the list. That said, after you have fine-tuned your location, it is time to figure out what you actually want in apartment features and what you can afford. Finally, do not forget to factor in your desired amenities.
Once your apartment hunting checklist is created, the real fun begins—also known as the apartment shopping in Keego Harbor MI. Nevertheless, no one really has the time to check out every single apartment complex around town. So, to better assist you in your search for the best apartment home in Keego Harbor, here are the top five apartments for rent in and around Keego Harbor right now.
Apartments for Rent Keego Harbor MI
Keego Harbor
Just a quick note about Keego Harbor MI for any newcomers, this incredible city offers lakeside living at its finest. Though Keego Harbor MI is a smaller community, it is still one of the best lake towns around with several freshwater lakes such as Cass Lake, Sylvan Lake, and Crystal Lake—to name a few.
For many Michiganders who don't like making that 3+ hour trek up North, Keego Harbor MI is ideal. In fact, Keego Harbor is centrally located, so if you currently live in the Metro-Detroit area, you can get here in less than 30 minutes. All of this makes for a great future here because you are never too far away from major cities like Waterford, Pontiac, and West Bloomfield, plus you get to enjoy the perks of lake life in Keego Harbor MI.
That being said, let's get into the top five apartments for rent in Keego Harbor, from least to greatest.
Cass Lake Shore Club
Number five on our list is Class Lake Shore Club. These apartments are actually located closer to Waterford Township MI and just near Keego Harbor MI, but they made the list, anyway, for several reasons. The first being that this complex offers affordable lake living. The truth is everyone loves living by the lake, but not everyone has lakefront property money in the bank. Yet, these apartment homes make life at the lake a reality, starting at just $675 a month for a 1-bedroom apartment with 809 square feet of living space.
It also has two-bedroom apartments available that come in a variety of layouts and styles. These multi-room units range from $770 to $1,140 a month and have a minimum of 964 square feet of living space.
Here you will find great communal amenities like boat dock rentals, a clubhouse, a fitness area, water access, and a volleyball court. The units themselves have open layouts, in-unit washer/dryers, storage, heating and cooling, plus more. They also allows pets with some conditions (2 pet limit, rent, and deposit).
Crystal Lake Apartments
Crystal Lake Apartments comes in at number four on the list of top Keego Harbor MI apartments. This apartment community is closer to Pontiac, but still has a lot to offer potential residents. For instance, this quiet apartment complex near Keego Harbor MI, as the name implies, is situated right off of Crystal Lake and thus has wonderful waterfront views. In addition to that, this community has an oversized residents swimming pool that overlooks the lake, a sundeck, covered parking, 24-hour emergency maintenance, and more.
Here, the apartment homes are 1 to 2 bedroom units with 900 to 1200 square feet of living space. The one-bedroom units are currently listed for $879, and two-bedroom units are approximately $979 a month.
Regardless of the floor plan, these apartments for rent have good security check, up-close water views, spacious layouts, large closets, a full-size washer/dryer, extra storage, and central air conditioning. The pet policy at Crystal Lakes only allows for cats, and there is a $150 deposit plus $25 a month pet rent.
Bloomfield On the River Apartments
Number three on our list of Keego Harbor MI apartments for rent is yet another Pontiac adjacent apartment community—Bloomfield On the River Apartments. Just off of Telegraph Road, these apartments are inexpensive and only a few minutes away from Sylvan Lake. Even though there are no lakefront views with this option, Bloomfield On the River is an excellent choice for anyone with a smaller budget.
Currently, these available 1 to 2-bedroom units offer a minimum of 625 square feet of living space and range from $595 to $720 a month. Utilities are also included—water, heat, trash, removal, and sewer. Consequently, this is a great deal.
The community itself offers carports, laundry facilities, a clubhouse, all kitchen appliances, air conditioning, and high-speed internet. Inside the units you will find sizable rooms, large closets, modern bathrooms, and balconies. This complex also allows pets with a two pet limit and a $20 a month pet rent fee.
Orchard Woods Apartments
Orchard Woods Apartments is our runner up on our list of Keego Harbor MI apartment and another delightful apartment community near Pontiac MI. Located almost equidistant between Crystal Lake and Dawson Millpond (a reservoir off of Sylvan Lake), Orchard Wood Apartments is a quaint complex with affordable 1 to 2 bedroom units that are a max of 1,004 square feet of living space. The available units range from $615 – $850 a month and are ideal for college students and young professionals.
A few communal perks here include laundry facilities, air conditioning, possible furnishings, appliances, walk-in closets, and green outdoor spaces. The community itself is welcoming and located near multiple colleges/universities, which gives Orchard Woods a more youthful vibe with ample nearby fun/festivities. Pets are negotiable here, so inquire within.
Cass Lake Front Apartments
Finally, number one of the list is none other than Cass Lake Front Apartments of Keego Harbor MI. Not only is this lavish apartment community off Michigan, but it is also in the middle of it all—in downtown Keego Harbor.
These apartment homes took the cake because they offer a little bit of everything. For example, you are almost on top of the lake in Keego Harbor MI and near West Bloomfield MI, the most populated recreational body of water in the area.
What's more, you are only steps away from a lively downtown area of Keego Harbor MI that you can walk to, but still close enough to major roads and freeways like I-75 and US-24. The available 1 to 2-bedroom units here have contemporary high-end features, 750+ square feet of living space, great amenities like public lake/beach access, and so much more—all at an affordable price.
One-bedroom apartment homes in Keego Harbor MI are currently available for $825 a month, and two-bedroom apartments are $950 a month. Hence, living at these apartments is practically a no-brainer.
Take Away
When it comes to affordable waterfront living in Keego Harbor MI, it is not easy to find everything you want in an apartment. However, with apartment communities like what we have, you can truly have it all.
Our apartment units in Keego Harbor MI have all the latest home features, regular security check, brand-name appliances, spacious rooms, upscale bathrooms, and patio/balconies. Furthermore, there is a lively atmosphere here, onsite management, 24-hour emergency maintenance, an online rent payment portal, designated parking, and an abundance of guest parking.
Therefore, if you are intrigued and would like to know more about life in downtown and want to rent in Keego Harbor, don't delay—amazing luxury apartment homes like these won't be available for long. Check our our 3d tour or virtual tour for more info.