Cass Lake is among the best places to live, no matter if you're looking for a vacation rental or apartment. This area's main lake borders Keego Harbor, Waterford, and West Bloomfield.
Cass Lake is by far the largest inland all sports lake in the southern part of Michigan.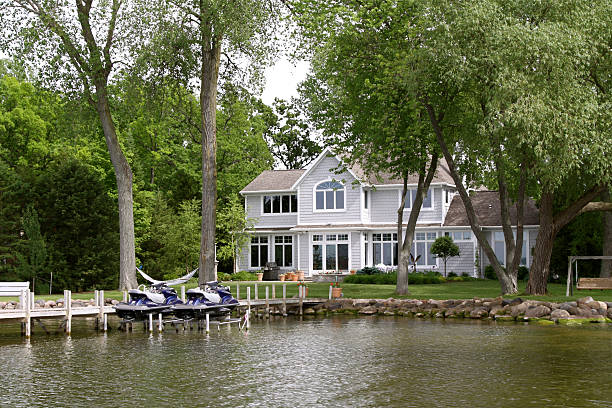 The best option for you, in the Cass Lake area, depends on your needs, and that of your family.
Here, we go through why you should and should not go for either an apartment or vacation rental in Cass Lake, Michigan.
Cass Lake, Michigan Vacation Rentals
Before we look at the pros and cons of Cass Lake, Michigan vacation rentals, let's consider an option we recommend for you.
Lake Front Vacation Rentals
The Sunset Cottage and Lake House on Cass Lake, owned by Cass Lake, LLC, is found on Cass Lake bay.
If you're visiting family or friends, no matter if you're coming in from the Oakland County Airport or Detroit Metro Airport, this southeastern Michigan rental, on Cass Lake bay, is the perfect place to invite them. While here, you can even rent a kayak, paddleboard, or pontoon boat from one of the two local marinas near Cass Lake bay.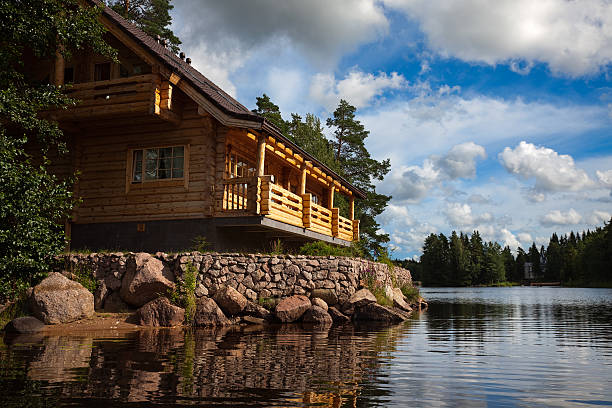 With the pontoon boat at Cass Lake, LLC's property, you can move across the lake and see the over 20,000 sq. ft. mansions and unique homes that surround it.
Pros of Vacation Rentals
You get a home base: Here, you can sightsee, sleep in the rental, and leave any time you want. A vacation rental, such as one of the lake houses on Cass Lake, like the one mentioned above, allows you to have tremendous lake front views from the comfort of your room.
You access more room: All vacation rentals/lake houses on Cass Lake offer more square footage per person than hotels or apartments. You'll have more than enough space, especially when you travel with your family.
When living in Cass Lake vacation rentals, you can have amenities that are perfect for you, including your own private hot tub, fire pits, jacuzzi bathtub, or outdoor hammocks.
You'll save money by purchasing and cooking your own food: It becomes fun shopping at your local grocery store in the Cass Lake area while residing in vacation rentals.
Cons of Vacation Rentals
There are also some drawbacks to settling in a Cass Lake vacation rental:
In most cases, the support and/or property manager are not on site to help you out, especially if you rent directly from a Cass Lake owner.
You might be forced to carry along your towels, beddings, and other key items to and from the lake.
You'll most likely do everything by yourself, since vacation rentals don't offer maid services.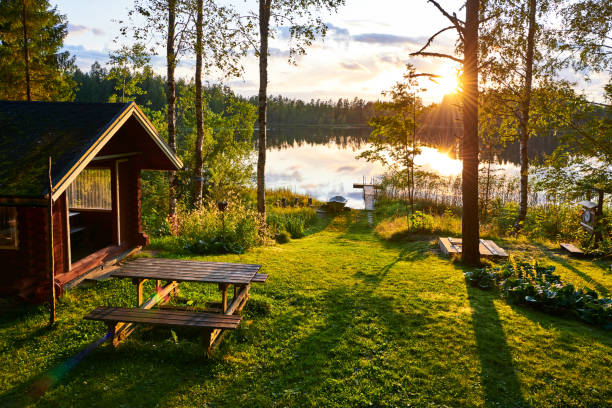 Cass Lake, Michigan Apartments
Instead of going for a Cass Lake vacation rental, you could also rent an apartment. Let's look at the pros and cons of going for this option:
Pros of Apartments
Apartment living, especially in the Cass Lake area, is very affordable compared to other options. For instance, a one-bedroom apartment goes for less than $1000 per month. You may also find apartment options that include in the rent things like parking, community amenities, and utilities.
Ease of moving out: When you want to relocate to another area, you just submit a notice and start packing.
Convenience: Most rentals in Cass Lake are closer to your daily conveniences, including restaurants, grocery stores, shopping centers, and other amenities.
Cons of Apartments
One restriction to renting an apartment, whether in the Cass Lake area or any other location, is that you'll be restricted to the improvements you can make. If you want to do anything in the apartment, you'll have to ask for permission from your landlord.
Limited space: Apartments at Cass Lake also offer smaller spaces than any other lake house type. If you're after spacious units, apartment renting isn't for you.
Nuisances: Renting an apartment in Cass Lake might also mean giving up your peaceful enjoyment and privacy, which is very different then renting lake houses. For instance, you have no control over your noisy neighbor that plays loud music all day.
Conclusion
As we have seen, Cass Lake is among the best places to settle, especially if you find yourself in Michigan. It borders four cities, which are West Bloomfield, Keego Harbor, Orchard Lake, and Waterford Township, so you are near all of the essentials you may need.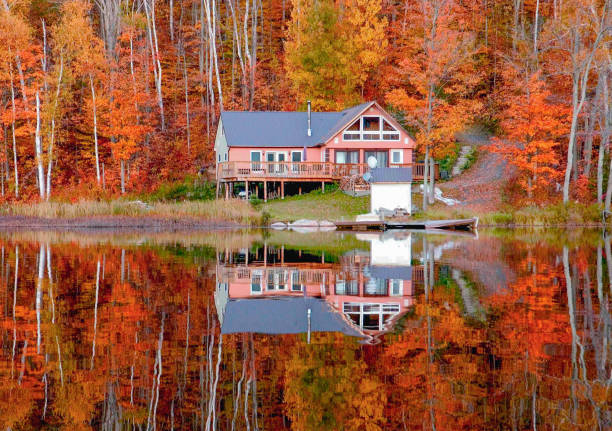 Whether you go for a vacation rental or an apartment will depend on the needs of you and your family, which we have outlined above.
We hope that you have a nice stay at Cass Lake.