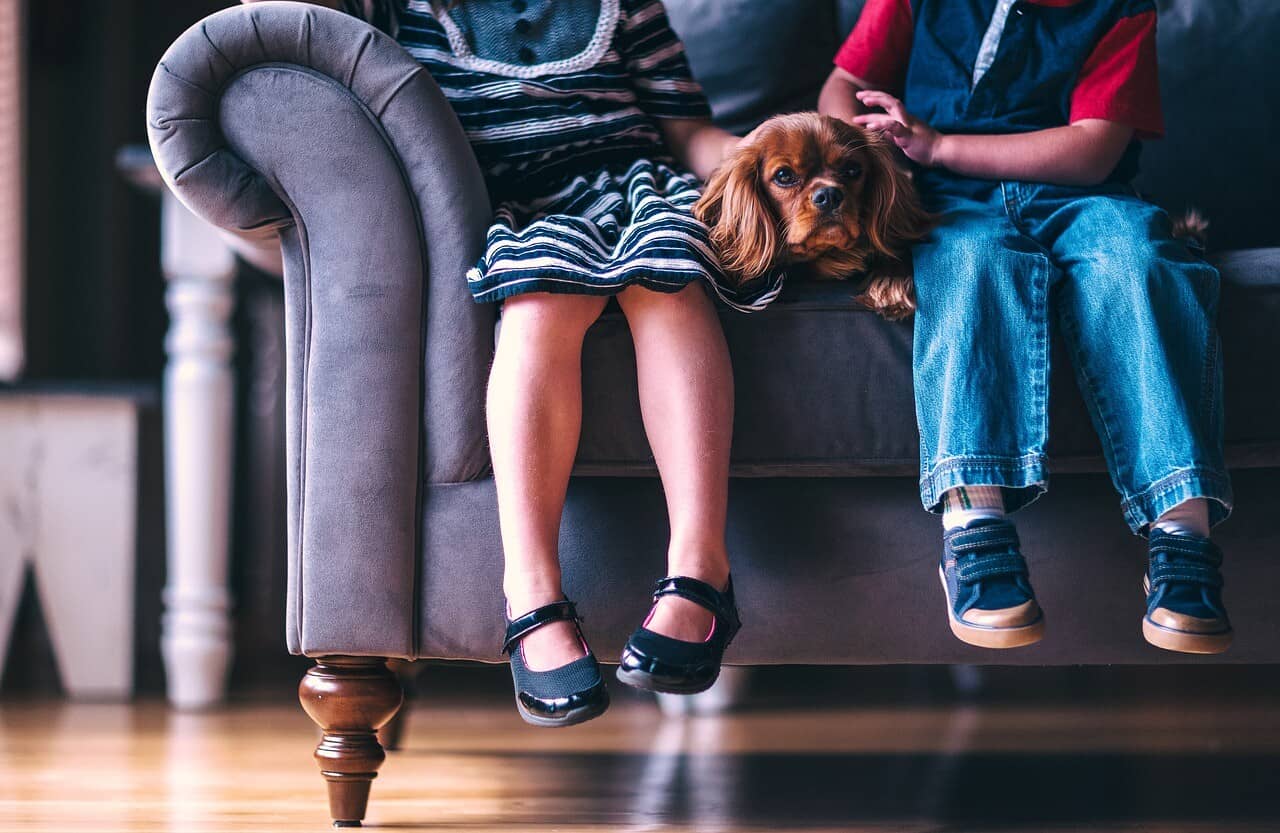 October 12, 2020 at 1:51 pm · Justin Becker · Comments Off on Apartment Pet Policy
Moving to a new apartment home is exciting, but it is definitely not research-free. In fact, there are a few things you need to read up on when it comes to relocating to a new apartment community or complex.
One item in particular that you need to get better acquainted with is your apartment complex's pet policy; even if you do not have pets, and here is why.
Apartment Pet Policy
Even non-pet owners may want a furry companion one day, so it helps to know the pet rules and regulations. That said, if you do have a pet you plan on bringing with you to your new place, then you absolutely need to know what the policies are. Thus, to better assist you, here is a quick rundown of Cass Lake Front Apartments' pet policies.
Pet Deposit & Pet Fees
Cass Lake Front Apartments are pet-friendly apartments and we understand that your pet is a member of your family. As a result, you will not be bombarded with fees and additional pet expenses. In fact, all you will be responsible for is a pet deposit and pet rent.
Many other apartment communities in the area require a deposit (per pet), rent per pet, a cleaning fee, and more. Here, at Cass Lake Front Apartments, upon approval, you can expect to pay a one-time non-refundable pet fee of $250. Note, dogs over 30 lbs. require a $500 non-refundable deposit.
Rent
In terms of pet rent, Cass Lake Front Apartments has a rather affordable and reasonable monthly pet rent of $25 for one pet. If you have two pets in your apartment, then your monthly pet rent will only be $50. Again, some places charge twice as much per pet, but here, no one is trying to take you for all you have just because you want to live with your furry best friend.
Additional Fees
As briefly mentioned, there are no additional fees. Obviously, if your puppy or kitten is not housebroken yet, you may have to pay a cleaning fee when your lease is up due to pet damage. Nevertheless, there is a $50 per pet cleaning fee for failure to clean up after your pet on apartment grounds. Other than that, there are no additional or surprise fees here at Cass Lake Front Apartments.
Limit
Of course, as much as the community adores pets, Cass Lake Front Apartments cannot allow its residents to have four dogs or a dozen cats. Thus, the limit per unit is two pets.
Not only does this make life more manageable for you since you are in a rental property and not a house, but it also means your pet can have a buddy. Of course, no one wants to say goodbye to their pets in order to go to work or school, but most people have to. Here, you can rest assured that your pets have each other while you are gone.
Breed Restrictions
Similar to other apartment communities, Cass Lake Front Apartments does have breed restrictions. The reality is that, though we are a pet-friendly apartment community, there are just certain pets that make better apartment roommates than others. As a result, residents can have cats and dogs. This includes kittens and puppies under the age of one.
Note, all dog breeds are allowed except the following:
Akita
Chow
Alaskan Malamute,
Doberman Pinschers
Pit Bulls
Rottweilers
Wolf Dog Hybrids
Saint Bernards
This is not an exhaustive list, and Cass Lake Front Apartments reserves the right to add to this at any time. Note, these restrictions do not apply for seeing-eye or service dogs (for more information on a service animal, see below).
Pet Requirements
In addition to the above restrictions, there are several pet requirements. For instance, dogs need to have a current Michigan License, and cats must be spayed or neutered.
Moreover, you cannot allow your pet to roam the premises freely or without a leash. This also means you cannot leave your pet tied up and unattended. Plus, dogs cannot be taken off the premises for toileting. Thus, even if your furry friend prefers to go in a neighborhood setting, it is not allowed. In fact, private homes, parks, and other areas deemed off the premises are off limits.
Note, if you violate these pet rules, fines and possible termination of tenancy may apply.
Approval Process
Your pet must be approved by management in order for you to have your furry friend in your unit. Here, the approval process is pretty straightforward. Your pet must be a non-restricted breed, be up-to-date with his or her shots, be spayed/neutered, licensed (if applicable), and must pass a pet interview (which may require pet references, i.e. letters from vets recommending the pet).
Once your pet is approved, all you have to do is sign the pet agreement and make sure you have the necessary funds for the pet deposit and pet rent moving forward.
Pet Insurance
A common question that many new tenants have is if they need to have pet insurance? Well, it is not required, and, for the most part, any issues that may arise with your pet are likely covered by your renters insurance.
A prime example of this is if a tenant's pet bites someone, then their policy should cover a certain portion of the damages. However, in terms of pet health insurance, that is entirely up to you as the owner.
Renters Pet Insurance Cost and Coverage
If you are wondering what "renters pet insurance" covers and how much it costs, typically, renters insurance will cost you anywhere from $12 to $25 per month. Of course, renters insurance is customizable, and, therefore, your prices may vary depending on the coverage you want.
That said, for $20 a month, you can have $30,000 to $50,000 worth of damage covered (this will likely include a small or nominal deductible). Ultimately, this will safeguard your personal belongings and give you access to funds for any pet damage. Plus, if you choose a company that does offer pet health insurance, you may be able to bundle your policies.
Service Animals
As briefly mentioned above, seeing-eye dogs for the blind or service animals have their own set of rules and regulations. The most important one is that, according to the Fair Housing Act (FHA), service animals are not subject to pet rent, pet fee of any kind, deposits, and restrictions in terms of breed.
Pet Amenities
If you are curious about what pet amenities Cass Lake Front Apartments offers, there are a few. For instance, there are open green spaces, nearby pet parks, walking trails, and designated areas for your pet to do his or her business.
Learn More
If you would like to learn more about our pet policies or if you have any questions, then do not hesitate to contact Cass Lake Front Apartments management for assistance.
Pet Policy Recap
Here is a quick overview of Cass Lake Front Apartments Pet Policies:
●      Non-Refundable Pet Deposit/Fee: $250 for pets under 30 lbs., $500 for dogs over 30 lbs.
●      Monthly Pet Rent: $25 for one pet, $50 for two pets
●      Failure to Clean Up After Toileting Fee/Fine: $50
●      Straightforward Approval Process
●      Breed Restrictions Apply
●      Limit of 2 Pets
●      Pet Requirements: Spayed/Neutered, current MI license, and leash requirement
●      Pet Insurance: Not required
●      Service Pets: not subject to pet rent, fees, deposits, and restrictions
●      Pet Amenities Available
Take Away
Ultimately, having a pet can be a great comfort for you and your whole family. Thus, opting to experience apartment living should not mean that pet owners have to be without their furry companions. Here, at Cass Lake Front Apartments, we want our tenants and their pets to feel right at home.