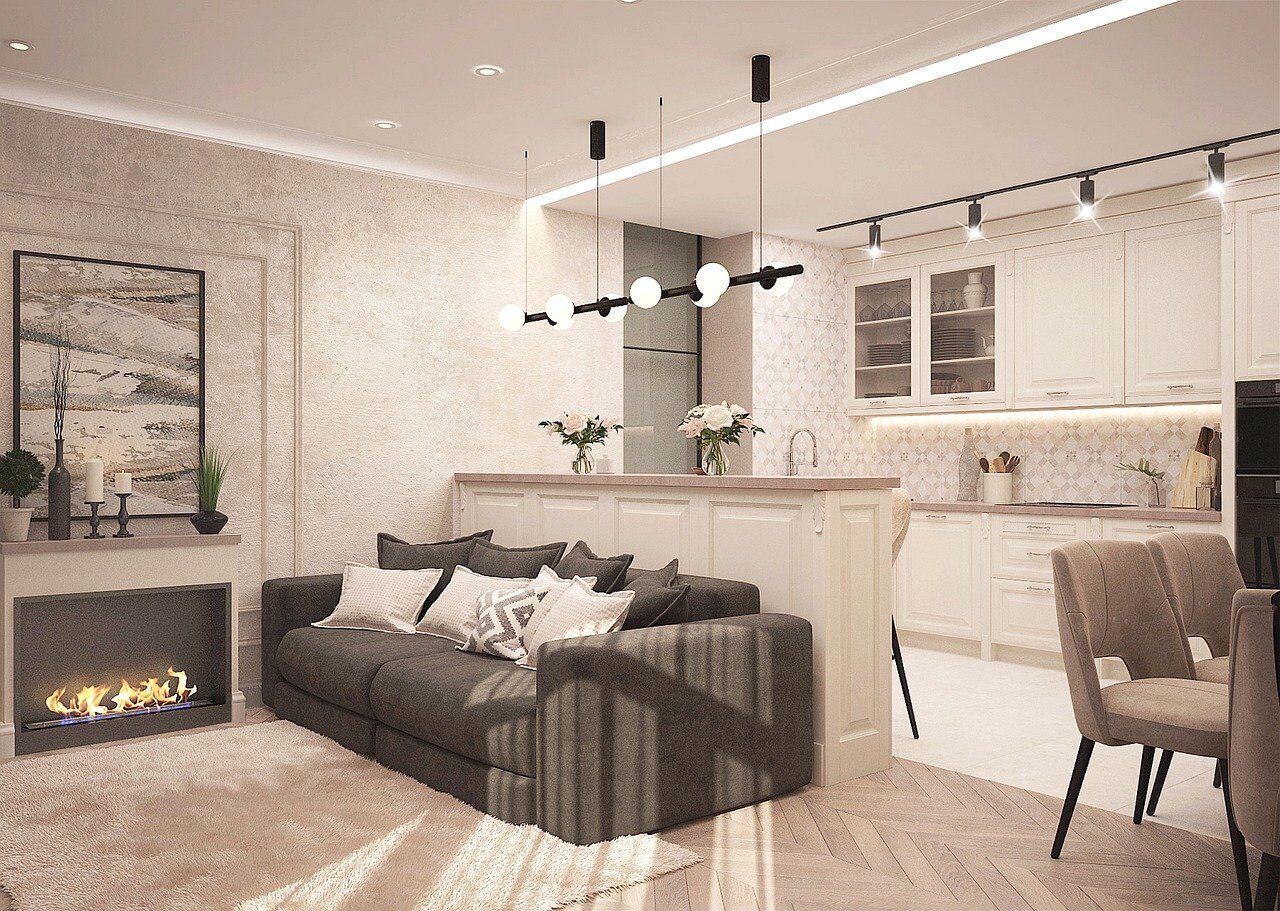 February 1, 2021 at 2:02 pm · Justin Becker · Comments Off on How To Find The Best Studio Apartments In Michigan
Finding the right studio 1 bedroom (studio 1) apartment, among many other studio apartments in Michigan, is a tough job. This choice is made even more difficult if you don't know what to look out for.
Here are things you should consider while looking for studio apartments for rent.
Living Space
The main thing you should be considering while looking for a studio 1 apartment is the living space available. The amount of livable sq ft in a studio unit is the main concern of apartment seekers, and for good reason. You have got to think of a large enough sq ft space that can contain all of your property while leaving you with enough open space.
Cass Lake Front Apartments is one of the few studio apartment complexes in Michigan that offer very ample living space for people of all ages and lifestyles. So whether you're a retiree or parent raising a family, Cass Lake has got you covered. Cass Lake offers one bedroom to 2 beds apartments, with a bathroom attached. There is also a well-equipped kitchen with granite countertops.
Location
One of the cores of better living is a convenient location. Location determines the nature of your commute, if you can easily get to a shopping center, if your friends and family can easily locate you, and so on.
Cass Lake Front Apartments is located in a very strategic place just near Detroit MI. Cass Lake is found in Keego Harbor, which gives the residents easy access to transportation services, health services, fitness centers, and recreation parks. Other cities like Bloomfield Hills, Pine Lake and Detroit MI surround Keego Harbor, and Cass Lake is very near to US-24 and I-75.
Scenery
Another main thing you should consider while choosing the right studio apartment in Michigan is the scenery of the area. If you are a nature lover, you may want a studio 1 apartment overlooking lakes, and beautiful gardens. You may also want an apartment complex set in a backdrop of beautiful hills and trees.
Apart from having very beautiful natural scenery as a backdrop, Cass Lake Front Apartments is set very close to a lake. The lake also has public access, meaning that all residents are allowed to go and enjoy it.
The scenery surrounding Cass Lake also allows for fishing and hiking. Anything to bring you closer to nature.
Storage Space
You know what it's like to have lots of stuff and very little space to put it. Not everyone wants to downsize whenever they are moving into a new space.
A studio apartment, whether it has one bedroom or 2 beds, should have all the space to contain your property, or at least, an extra feature for all your stuff. That's where Cass Lake comes in again.
One of the perks of living at Cass Lake Front Apartments is having access to personal storage space; a completely different room from the main apartment just for storing your property. Storage space is extremely important to consider when looking for apartments for rent.
Natural Light
What gives a studio 1 apartment its unique feel is the amount of natural light that pours into it. A studio 1 apartment should allow lots of natural light in. One way to do it is to have big windows.
Cass Lake Front Apartments does have that. They have massive windows designed to let lots of natural light in and give you that special feeling of living in a studio 1 apartment.
School District
This is important to parents raising school-aged children. If this is you, one of your major concerns would be their academics. The school district of a studio 1 apartment is an important component of living there if you're raising kids.
You would probably want a school district with award-winning records. Cass Lake Front Apartments also covers that. Cass Lake is located in the amazing West Bloomfield School District, which is full of public and private schools, so you get a choice. There is also a school bus that picks up right in front of the community.
Pet Friendliness
It is an annoying thing to find a studio 1 apartment you like, and only to find out that pets are restricted in the complex. The pet-friendliness of a studio apartment complex is an integral part of living in it.
You don't have to worry about that with Cass Lake. Cass Lake Front Apartments welcomes your pets with little restriction. Lots of bark parks surround Cass Lake, and big dogs are also welcome.
Amenities
Another thing that you should keep in mind while selecting a studio apartment in Michigan is the available amenities. Lots of amenities make for easier living, such as efficient heating and air conditioning systems, and walk-in closets.
You should also check whether the apartment has a well-equipped kitchen, and how many appliances you are being provided with. And see if the studio 1 apartment has lots of shelves for arranging your things.
Cass Lake comes with all of these, and more. The kitchen is well equipped with all the appliances you need. There are also granite countertops for you to use and hardwood floors in the living room. The apartments also offer high quality heating and air conditioning systems for your maximum comfort.
High Ceilings
High ceilings are an idealistic feature of studio apartments for rent. The higher the ceilings, the more vertical storage space you get. Studio 1 apartments are known to offer more vertical than horizontal space. So, if you run into an apartment claiming to be a studio 1 apartment but with no high ceilings, you better run.
Cass Lake Front Apartments come with very high ceilings. This makes your apartment feel more like a studio, and also gives you more space to arrange your belongings.
Community
You should check out the community within which a studio apartment is found before moving in. Finding a safe and warm community should be a top priority.
A well-located studio apartment, that is found within a vibrant community, can make all the difference. Keego Harbor is full of people who are welcoming to others, and its strategic position makes for a happy living. Keego Harbor is where Cass Lake Front Apartments is located.
Restaurants & Shopping Centers
Picking up the groceries or having a nice elegant dinner should not be a far fetched option while living in a studio apartment complex. This is why you should look out for the presence of restaurants and shopping centers when searching for your studio 1 apartment.
Cass Lake Front Apartments is located in Keego Harbor, a town teeming with diners – both fast-food restaurants and sit down dinners. There are many shopping centers also, and they range from local favorites to nationwide chain stores.
Affordability
When searching for a studio apartment, you want to make sure you are looking for ones within your budget. The last thing you want to do is sign your lease to later find out you are living beyond your means. This is why it is extremely important to do your homework, and look in areas where the average rent per month fits inside your financial situation.
This is even more so why Cass Lake Front Apartments is top among popular searches for 1 bed or 2 beds studio apartments. The average rent here is well below the market rate throughout all of Oakland County.
Payment Method
If you're anything like me, you would be looking for a studio 1 apartment that offers you the chance to pay very easily. Some studio apartment complexes make the process of paying and moving in unnecessarily difficult for prospective clients.
Cass Lake is awesome in this regard. Everything can be done online. There is an online payment portal for you to securely and easily pay for a studio 1 apartment.
Maintenance Support
Problems can arise anytime when living in an apartment. Being able to get the problem reviewed and fixed fast is a major benefit. Things like your heating system going down in the middle of winter, or your air conditioning system going down in the middle of the summer, are crucial things to not be stressing about while enjoying your apartment living experience.
Maintenance support is usually needed by the residents of a studio apartment complex. You should consider the availability of support before moving into a studio 1 bedroom apartment.
Cass Lake has a 24-hour maintenance team to help you with any calls or problems that you may have.
Studio Apartments in Michigan
Conclusion
There are a lot of things to consider when you want to choose from the many studio apartments in Michigan, but we have discussed the most important ones.
As you can see, Cass Lake Front Apartments takes care of lots of potential needs. Cass Lake apartments are located in a strategic place, have ample living space, lots of amenities, a warm community, and welcomes pets. Schedule a meeting to tour Cass Lake Front Apartments, or take a virtual apartment tour.