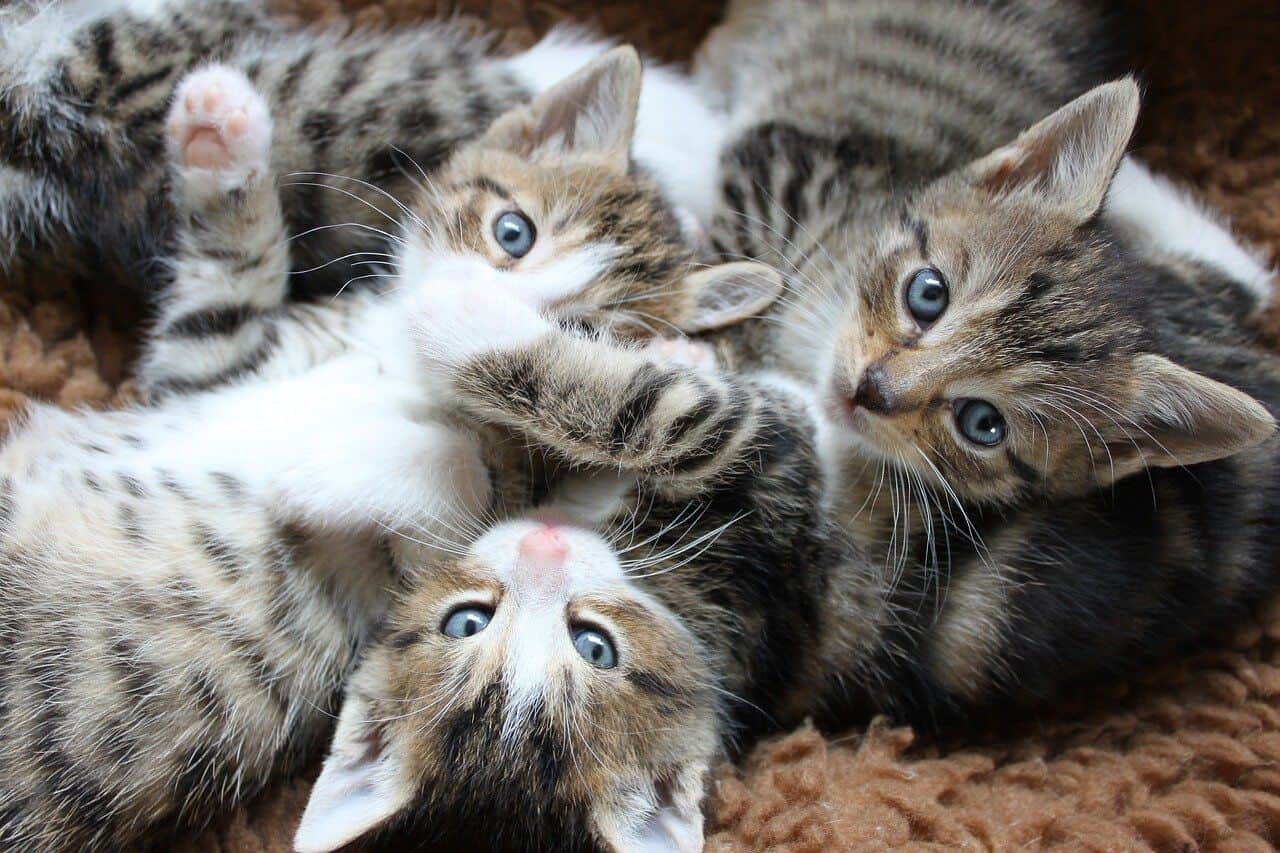 October 19, 2020 at 1:16 pm · Justin Becker · Comments Off on Top 5 Pet-Friendly Apartments in Michigan
The state of Michigan is among the best ones to live in within the U.S., especially if you are fond of nature. The Great Lakes State has a lot to offer; an excellent elementary school system, loads of family-friendly areas, and gorgeous natural surroundings.
If you are looking for a place to stay in Michigan, there are several housing options available. Whether someone is looking for studio apartments for rent, two bedroom apartments, or something larger to house their family, they won't be disappointed!
The Need for Pet-Friendly Apartments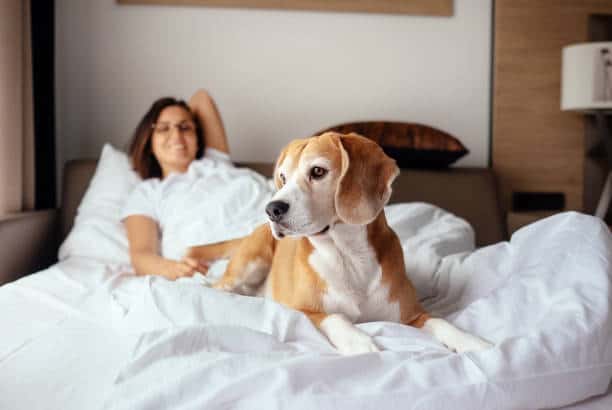 An apartment is an economical option for individuals, couples, groups, or even growing families. In Michigan, we are lucky enough to have a lot of pet–friendly apartments for those who want to house their furry and feathery friends.
When you are looking to rent an apartment, it is important to follow the rules of the apartment complex or landlord. You might already be searching online with the phrase "pet-friendly rentals near me." However, the choices out there may be confusing. With so many pet-friendly apartments, you could have a choice of individual locking bedrooms, pet-friendly townhomes, 2 beds, and more!
At the end of the day, finding an apartment can be hard when you have different requirements. In addition to being cat-friendly or dog-friendly, that perfect apartment may also be subject to perks, such as:
● A study lounge
● In-unit washer/dryer
● Three bedrooms or two bedroom according to your need
● A short walk to campus
● Suitable spaces for dog and cat beds
● Low pet deposits or fees
● Proximity to a good public elementary school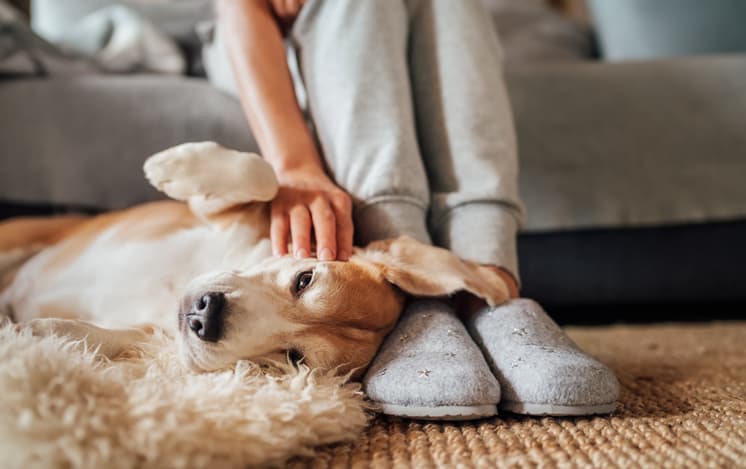 There might be many pet-friendly apartments available in Michigan, but you also have to consider the neighborhoods, schools, nearby transit options, and other factors. Making a place dog-friendly or cat-friendly is not just about allowing pets on the property; you also have to ensure safety, space, and your own peace of mind. It might help to make a checklist of what to look for when renting an apartment.
Considerations Before Choosing Pet-Friendly Apartments for Rent
Even if the pricing per unit or pricing per person seems reasonable, you want to find a pet-friendly apartment that is suitable. Before you put in any submissions to participating properties, here are some considerations to take into account:
The right amount of space: A one bedroom pet-friendly apartment will probably not be enough for a large dog (go for 2 beds or more), but fine for a smaller animal
Priority to the ground floor: This is especially important for dog owners who want pet-friendly apartments for rent; dogs need to go outside more frequently
Type of flooring material: If an apartment for rent is truly pet-friendly, it should have tiled, vinyl, or laminate flooring
A pet-friendly neighborhood: Ask around to see if the vicinity is dog-friendly, cat-friendly, or pet-friendly in general – there should be dog-friendly sidewalks, a dog park, or a veterinary clinic/hospital nearby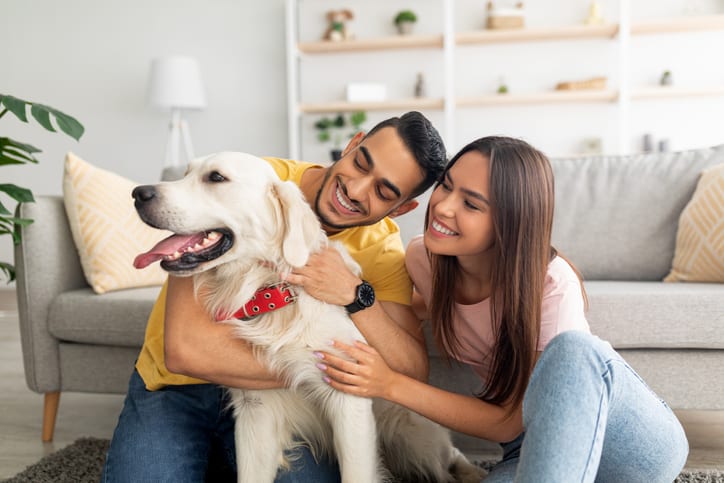 Remember to shop around a little before signing off on any pet-friendly apartments for rent. Compare the difference between pet fees, pet policy weight limit, and any other important issues you can think of. Learn how to shop for apartments here.
Pet-Friendly Apartments in Michigan
With so much to consider and so many pet-friendly apartments to choose from, the search might get a little difficult. To help out, we have narrowed down some of the best pet-friendly options available today:
1. Cass Lake Front Apartments
When it comes to pet-friendly apartments, we have to give priority to the best option. By choosing Cass Lake Front Apartments, you get an affordable apartment community that offers a luxurious life. It is pet-friendly and also gives its residents several high-end amenities that they may not get otherwise. You can easily expect an on-site washer/dryer, proximity to a great elementary school, and luxurious 2 beds options here.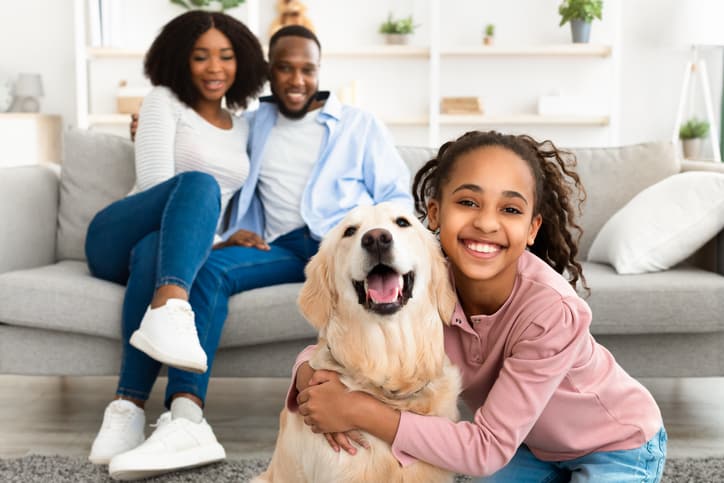 What is the Pet Policy like in Cass Lake Front Apartments?
These 1 and 2 bedroom apartments are pet-friendly at Cass Lake, but you do have to follow certain regulations. There is a non-refundable pet fee in addition to what is a security deposit for an apartment, a few pet rules (review the apartment pet policy), and additional fees for pets above a certain weight limit. Along with this, residents of any apartment for rent can only keep one or two pets, with some breed restrictions as well. They may check out the studio 2 beds options or find larger bedroom apartments for rent according to their needs.
With a top-rated public elementary school system in the area, these pet-friendly apartments are probably the best option for families. If anyone is looking for a pet-friendly apartment for rent in Keego Harbor, MI, they won't have to look any further.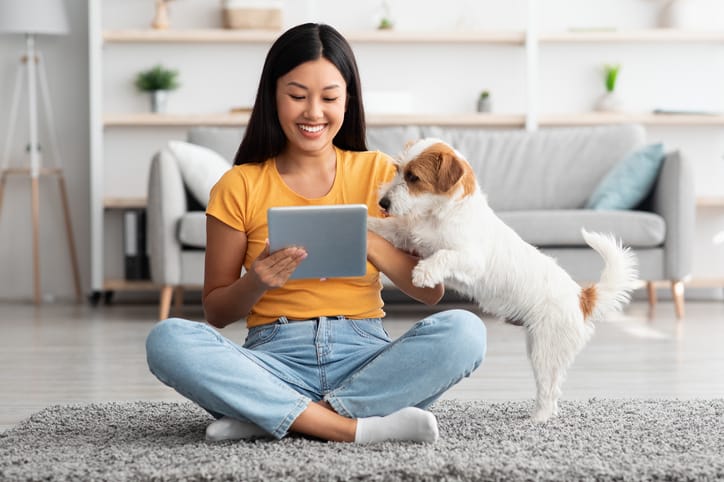 Whether you choose a studio 2 beds or any other space, make sure you know how to adjust a dog to apartment living.
2. Botsford Place Terrace Apartments
Another high rated pet-friendly option is Botsford Place Terrace Apartments in Farmington Hills, MI. There are various floor plans here: 2 beds, studio 2 beds, 1 bed, and even 3 beds. You may expect to pay around $1,000 monthly for an average 2 beds, with a square foot area of about 1,150. While your apartment for rent will not have an in-unit washer/dryer, there is an on-site laundry facility. It is worth the sacrifice, however, to live in these delightful pet-friendly apartments!
What is the Pet Policy like in Botsford Place Terrace Apartments?
This apartment complex is both cat-friendly and dog-friendly. The streets are well-lit, so walking your dog should not be an issue even at night. When you are walking your child to the nearby elementary school or running errands, your furry friend could easily tag along. The official apartment pet policy includes:
● A deposit for every pet (whether in a 2 beds unit or otherwise)
● Monthly rates and possible additional fees
● Breed restrictions
● Additional fees for pets over a certain weight
● Pet limit of two
3. Pine Lake Manor Apartments
This is a relatively inexpensive choice for those who want pet-friendly apartments. However, you may have to forgo certain amenities such as an in-unit washer dryer. The options here include 1 bed and 2 beds, so you are a bit limited in choice there.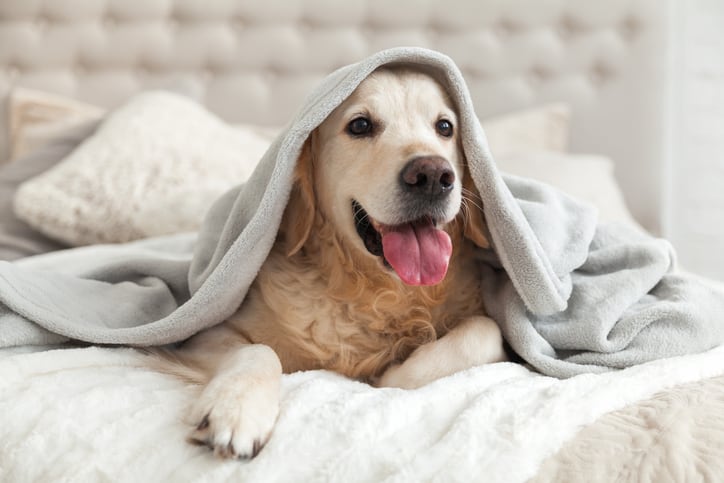 What is the Pet Policy like in Pine Lake Manor Apartments?
While this community has great pet-friendly apartments, their pet policy is rather limited. If you want an apartment for rent here, keep in mind the following:
●        They usually only allow cats, possibly allowing other species as well
●        There is an initial pet deposit with a monthly rate per pet
●        Limit of two cats in one apartment for rent
4. Bloomfield Place Apartments
Whether you want a 2 beds or 1 bed apartment for rent, Bloomfield Place has some great options too. It is in Bloomfield Hills, with varying rent rates according to the amenities. If you want some luxury in your apartment for rent with your pets, this is the place to go. The 1 and 2 beds apartments here have granite-style countertops, wood vinyl flooring, chrome finishing, and white cabinets.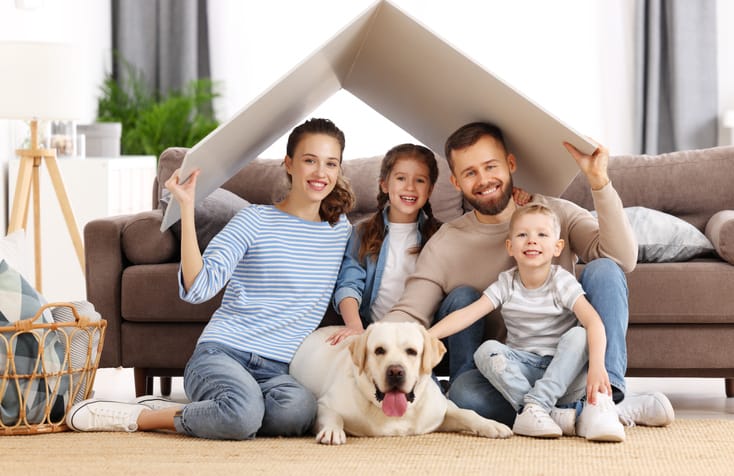 What is the Pet Policy like in Bloomfield Place Apartments?
The pet policy for the pet-friendly apartments here includes the following:
● One-time initial pet fee deposit
● A per-month pet fee
● A maximum weight limit of 70 pounds
● Pet number limit of one cat and one dog or two cats in one apartment for rent
One unique offering here is the nearby pet playground, where your furry family members can frolic and use up their energy. Since this apartment for rent community is also near some of the top employers in Michigan, you should not have trouble getting a job to provide for your pets.
5. Meadowood Townhomes
This is yet another excellent option for those who want a pet-friendly apartment for rent. You have 1 bed, 2 beds, and 3 beds options, and the monthly rent in this apartment for the rent community is quite reasonable as well. The location is a convenient one, with dining areas, shopping centers, and public parks close by.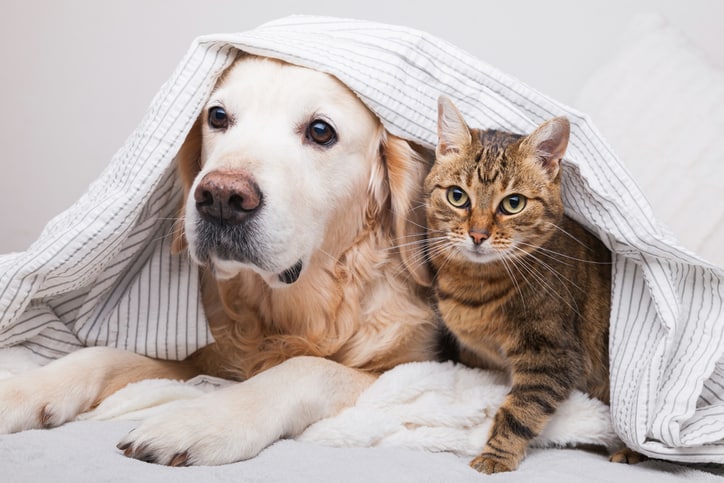 What is the Pet Policy like in Meadowood Townhomes?
Whether you have a 2 beds apartment for rent here or some other unit, keep in mind the following points:
● There is a non-refundable pet fee upfront
● There is a monthly rate per pet
● Breed restrictions
● A maximum limit to the number of pets in each apartment for rent
● Pets are not required to be neutered or spayed
Overall, this apartment for rent community is also one of the safest you can find in Michigan. Whether you want 2 beds or something larger, make sure to contact the management team for more pet policy details.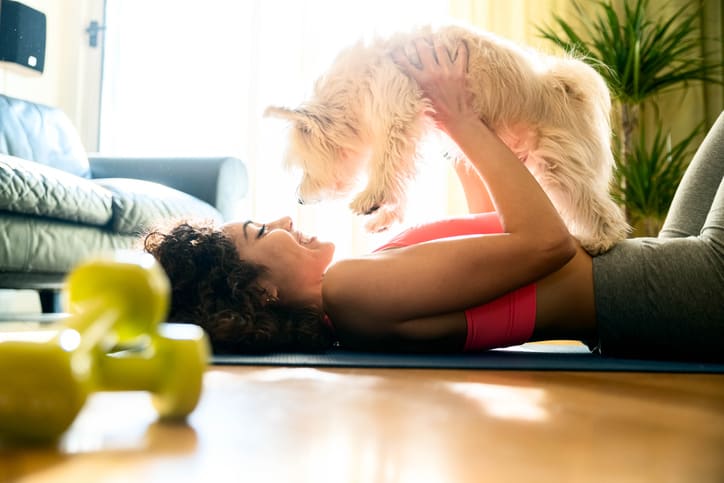 The Takeaway
It can be challenging to get a pet-friendly apartment that suits all our needs. The good news is that Michigan has many pet-friendly studio apartments, reasonable fees and pet rent, and multi-bedroom pet-friendly apartments as well.
Of course, the responsibility of knowing how to puppy-proof an apartment or make it more cat-friendly also falls on the pet owner.  Before getting started there, make sure to have a look at the listings and apartment related info on Cass lake Front Apartments!