The apartment layout you choose can make or break your living space and determine how comfortable your new home can be. Simply knowing the ins and outs of renting a 1-bedroom apartment are key.
Apartment sizes are essential to most potential renters and will be a significant part of the apartment search. The rental market is exploding.
Outside of studio apartments, 1-bedroom apartments are considered one of the smallest apartments you can opt to rent.
With that said, this does not mean you can't find spacious 1-bedroom apartments.
What is a Good Size for a One Bedroom Apartment?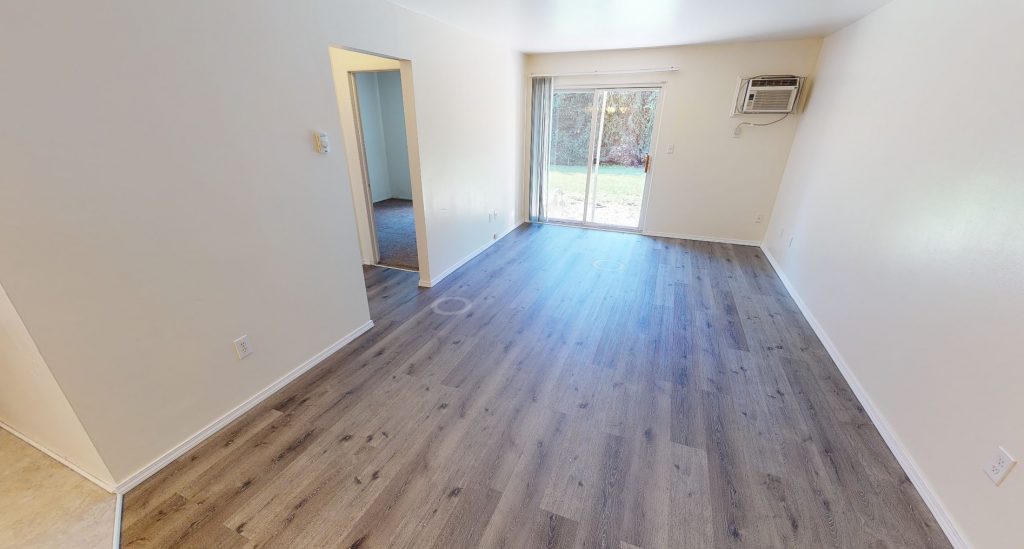 It is okay not to know everything as a first-time apartment renter. It is actually common.
A one bedroom apartment has evolved over the years. More sophisticated designs and layouts make it to where 1-bedroom apartments can easily have enough personal space and accommodate your needs.
While you won't be able to accommodate friends and family with a private guest room, the square footage can be enough to create your "own space" and perfect new home (learn about making an apartment homey here).
Before diving into what can create the perfect sized apartment for a 1-bedroom, it is best to look at some of the averages.
Average Size of Apartments and Average Square Footage
One bedroom apartments have equal demand as other apartment layout options, such as two bedroom apartments or three bedroom apartments.
The reasons for needing or thinking a 1-bedroom apartment is suffice for your needs could be several different things, such as the following:
●       Single with no kids
●       No frequent guests who need to spend the night
●       Traveling jobs such as traveling nurses, traveling speakers, and more
●       Students
●       Traveling abroad
●       Financial reasons
The point being, 1-bedroom apartments should not be considered too small or not good enough to provide a great living space. Many changes have happened in the last few decades, and 1-bedroom apartments can be very spacious.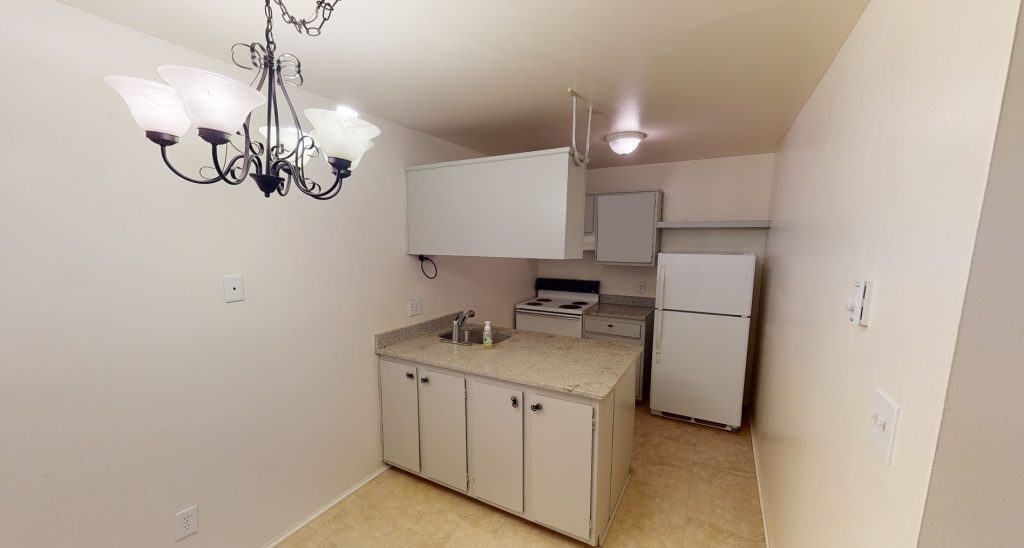 One bedroom apartments may be smaller in terms of square footage, but that does not mean the space can not be utilized in a fantastic way to make it work.
Here is a look at some of the national averages regarding apartment sizing:
National Average
●       On average, a one bedroom apartment is 32% larger than a studio apartment
●       Average 1–bedroom apartment size is 757 sq. ft.
●       Average 2–bedroom apartment size is 800 sq. ft.
Seattle apartments rank among the smallest in the country, coming in at a smaller 711 square feet.
The key takeaway from the data above is to understand that a big difference in square footage does not typically happen between a 1-bedroom and the size of a 2-bedroom apartment.
However, the size jump you benefit from moving up in floor plans from a studio apartment to a 1-bedroom apartment is substantial.
Now you move into the cost difference between the different floor plans of apartments by size.
Average Rent Prices Based on Size of Apartment
Clearly, the cost of renting an apartment is probably one of the most significant considerations any new renter is analyzing.
Some factors you can control in the renting process, while others you cannot. Choosing the apartment size you prefer while remaining within your budget is a must.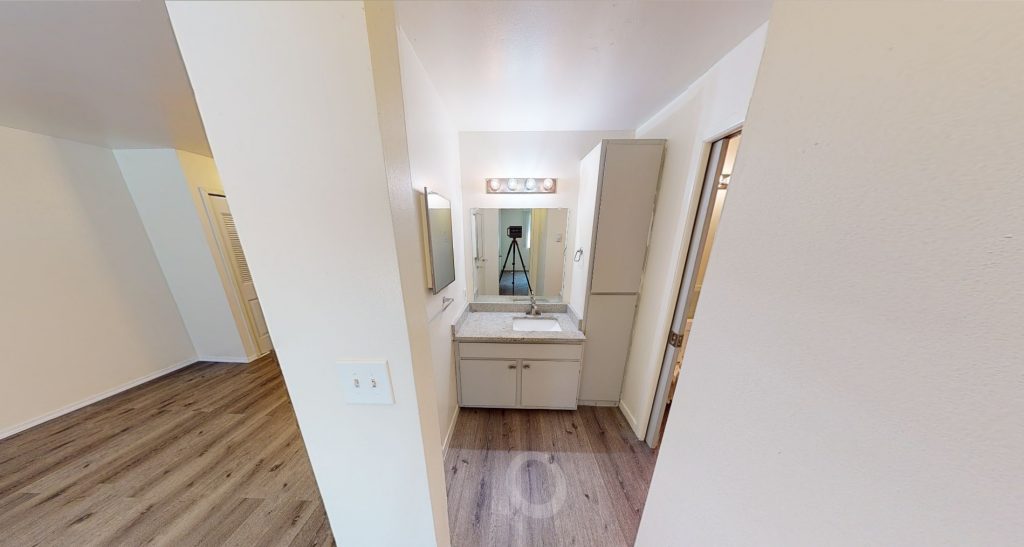 Here is a look at the national averages for apartments based on the number of bedrooms that the apartment features:
●       Studio Apartments: $1,691.00 (Current trends show prices increasing more rapidly for studios)
●       1-Bedroom Apartments: $1,621.00
●       2-Bedroom Apartments: $1,878.00
●       3-Bedroom Apartments: $2,078.00
Now is when you can begin formulating a plan for your next apartment a bit more clearly.
Of course, the national averages may not apply to you. The location of where you are looking to rent may fall under or below these figures.
However, with the decent size upgrade you can see from a studio apartment by upgrading to a 1-bedroom apartment (refer back to the 30%+ increase in size figures from earlier), the price difference makes it even clearer that 1-bedroom apartments are a great middle ground.
A 1-bedroom apartment could be cheaper than a studio apartment while jumping 1/3 in size.
After the 1-bedroom apartment options, you run into 2 and 3-bedroom apartments.
The price increases with these floorplans while the square footage does not increase dramatically.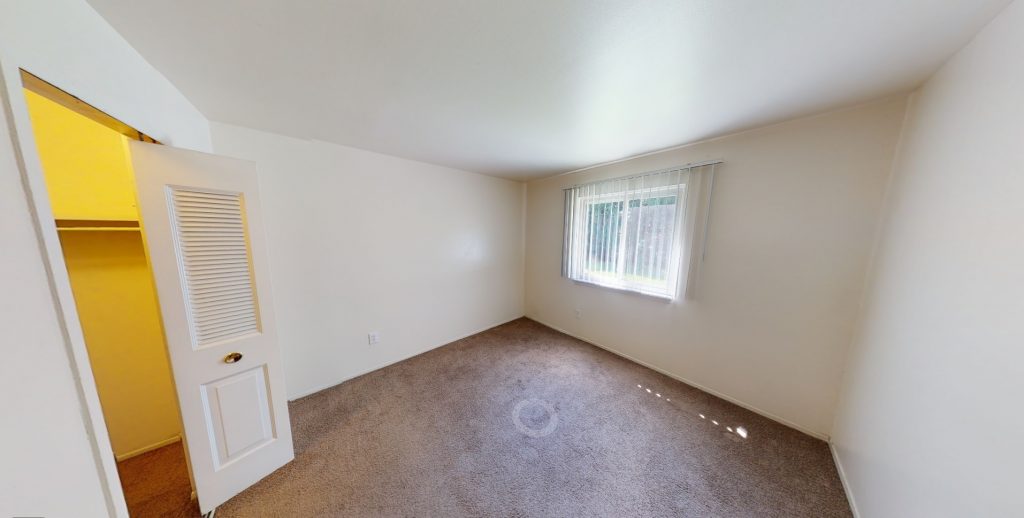 Clearly, individuals have reasons for needing a specific floor plan.
This is meant to deter you from those options; it is meant to point out that 1-bedroom apartments tend to fall into a perfect middle ground for sizing and price.
However, as we stated a moment ago, the reasons for needing a specific floor plan vary, so that is important to consider and discuss.
How Much Space Do You Actually Need?
Renting alone can be stressful. Finding a place for your family to settle down that you want to be perfect can make the process even more overwhelming.
One of the best things you can do to ensure you find the best place is to analyze the amount of space you need.
Be realistic with yourself, but do not corner yourself in and only allow for the bare minimum.
Things change, so it is essential to have the space and the apartment that can accommodate.
As someone who is single or does not need a guest bedroom or separate living space, a studio may honestly get the job done.
However, after seeing that studios may cost more and provide less space, a 1-bedroom is a good starting point for your research and shopping phase.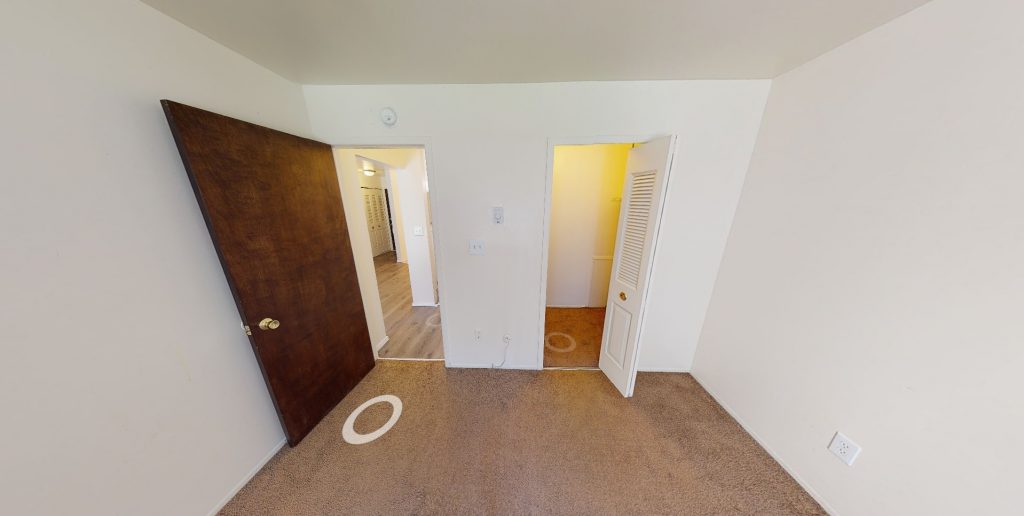 Will Your Furniture Fit with Ease?
One of the first things you should picture in your mind is your current furniture and belongings.
Will a 1-bedroom have the space you need to fit your belongings? You may be looking at added costs for purchasing new furniture if it doesn't. Learn how to arrange living room furniture in a small space here.
Depending on your job, you may also want a space you can utilize for remote work, such as a home office.
Next, you obviously need to ensure the apartment fits within your budget range and lands at a pricing point that you are comfortable with.
Finally, realizing that an apartment could work if you get creative is another critical consideration.
It may be a natural tendency to splurge for the larger two or three bedroom apartment because it seems like a small monthly difference in price. However, could that money be used more effectively or even invested into a rainy-day fund if you had taken the time to picture a 1-bedroom apartment getting the job done?
Are you sure that the space difference is worth the price increase, or can you get creative with your current belongings and make a smaller option that costs less just as comfortable?
This leads us right to one of the last things you should do when considering a good size for a 1-bedroom apartment.
Apartment Space and the Way You Utilize It
One bedroom apartments are clearly not going to be ranked as the largest apartments. The largest apartments you can rent are reserved for 2-bedroom, 3-bedroom, or even luxury home rentals.
You may not be able to have a separate room for an in-home office or have a separate dining area with a 1-bedroom apartment. This does not mean, however, that you can't accomplish a lot with the space.
Think of what you see when you picture a tiny house. Look at how creative the individuals with tiny homes get to make the space comfortable and inviting with extremely limited space; sometimes under 400 square feet.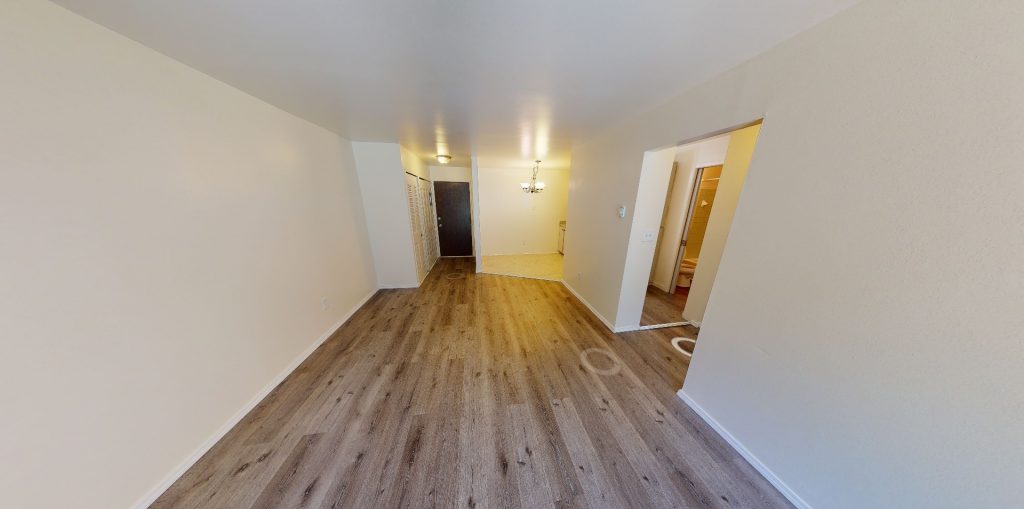 Can a Smaller Apartment Get the Job Done for Your Needs?
It is tough to answer how big a 1-apartment should be because it depends on the individual renting it.
Sure, you have averages, but if you have the mindset that money matters more than a few sq. feet, then you can lean towards smaller apartments. Questions you should consider answering before going on your apartment hunt is:
●       Does all your furniture need to make the move with you?
●       Could 750 square feet get the job done instead of 825 or 850 square feet?
Apartment Communities Also Need Consideration
The excitement of a new apartment is only a small fraction of the total package of renting a new apartment.
Other things outside your apartment size can also make the moving and living experience much more enjoyable and make it feel like home.
Apartment complex communities are also something that should be considered. Some communities take pride in having a helping and friendly environment.
Additionally, apartment communities might be a great reason to move into a 1-bedroom apartment simply because it is where you prefer to be or where you want your kid(s) to grow up.
Our Final Advice: Consider All Factors and Do Not Rush
Everyone will have unique needs and desires when apartment shopping. Learn how to shop for apartments here.
Some may be looking for the most cost-beneficial apartment to save money back for the cost of moving into an apartment.
Others may be new to renting in general and concerned about factors such as renters insurance and how renting truly works.
Depending on your specific needs and situation, a 1-bedroom apartment can be a perfectly viable renting option if you can transform the space into the vision you want.
If you are considering renting or you plan to move to the Keego Harbor, MI area, be sure to check out our available apartments at Cass Lake Front Apartments.