A decent living space is one of the most basic needs of life. If you don't have a comfortable place to live in, life is neither enjoyable nor desirable. Properties like Cass Lake Shore Club Apartments and Cass Lake Apartments have been built with the purpose to provide quality living at affordable rates!
These apartments have made respectable reputations for themselves and they are rightly earned. The place overlooks Cass Lake so the points for a beautiful location are 10/10. What is even better is that these apartments offer the same level of all other basics and luxuries that you might need in an apartment.
Cass Lake Shore Club Apartments and Cass Lake Front Apartments both have what you would expect from a luxury apartment community, including:
●  Comfort
● Quality Architecture
● Safety
● Prime Location
You will learn some apartment-related info here to help you decide why Cass Lake Front Apartments and Cass Lake Shore Club Apartments are the best options to rent an apartment in Keego Harbor, MI.
Cass Lake Apartments
Cass Lake apartments are built to provide maximum space, well-designed rooms, and practicality. The floor plan of these apartments is suitable for any category of residents. You can view the floor plan and take a virtual apartment tour on the website of Cass Lake Front Apartments.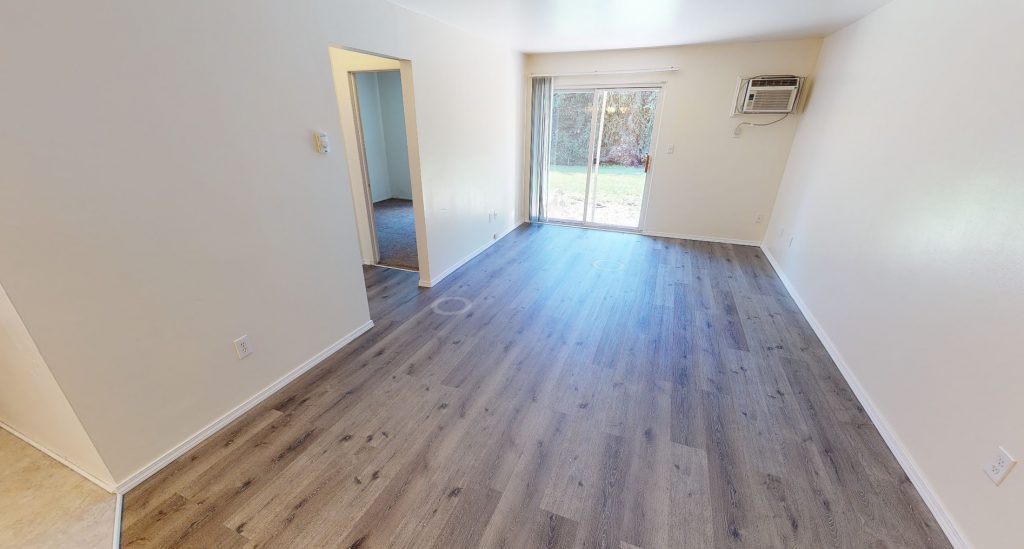 The first option at Cass Lake Shore Club Apartments and Cass Lake Front Apartments is a one-bedroom apartment with one bathroom. This is ideal for a person who lives alone or wants to live as a couple. In fact, a newborn or toddler can also adjust comfortably in this living space.
At the entrance, there is a foyer followed by a spacious, open living room that opens up to the patio. Parallel to this is a bedroom with a walk-in closet. Next to it is a small hall that leads to the bathroom. The galley kitchen with matching white appliances and dining space occupy the last corner of the apartment.
The next option is the two-bedroom apartments. The master bedroom is slightly bigger and comes with a walk-in closet. The other bedroom has a regular closet. The bathroom is towards one corner of the apartment.
The spacious bedrooms have ample closet space. Similarly, the large open living space with oversized windows keeps the apartment airy, bright, and open. The foyer, balcony space, kitchen, and designated dining area are the same as that of their 1-bedroom apartments for rent in Keego Harbor, MI.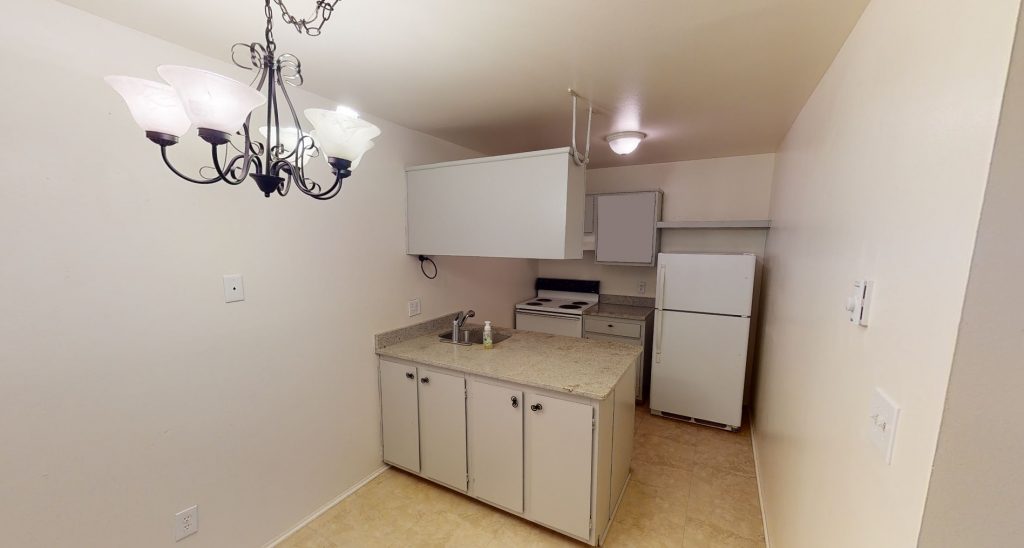 Each apartment has ample storage space. With walk-in closets and shelves, you can utilize the space to keep all your belongings organized. The free space in the living room and hall can be used to add extra storage containers if you like.
Round the Clock Services and Amenities for All Residents
Along with a fitness center exclusively for its residents, the Cass Lake Shore Club Apartments offer the best on-site amenities. Residents enjoy exclusive access to the outdoor pool. Every renter enjoys a safe parking space with covered carports, too.
Other than luxuries, including a swimming pool, washer, and kitchen appliances, other basics are also covered at this apartment complex. Plus, these apartments are among the top five pet-friendly apartments in Keego Harbor. So, as a pet parent, you can be at peace that you will move into pet-friendly apartment homes where your pet can live its best days.
You can get max rent beds to accommodate your guests who want to stay the night. Get in touch with the site property manager in case of any queries and find instant solutions!
Enjoy your private patio and balcony to have all the privacy you need while enjoying the outdoors. Look over the beautiful lake view, enjoy the cold breeze, sip on your coffee, or read a book in your private space. These options are available in all apartments at Cass Lake.
Safely Socialize with Neighbors while Residing at the Best Prices
While you can enjoy the outdoors and the beautiful view on your private patio and balcony, you also have the option to head to the community clubhouse to socialize with your neighbors from the apartment complex at Cass Lake Shore Club Apartments.
The management hosts appreciation events at the community clubhouse every now and then, but it is also open for the members of the apartment community to enjoy on their own.
The apartment communities at Cass Lake Front Apartments and Cass Lake Shore Club Apartments are under security all the time, and there is no tolerance for crime whatsoever. Therefore, you can expect the most law-abiding, safe environment at both of these complexes.
Cass Lake Shore Club Apartments and Cass Lake Front Apartments are some of the most affordable apartments you will find in the area. If anything, you will notice that the rent rates of apartments on Cass Lake are pretty much the same or lesser than the average rent rates in Michigan.
Novice or first-time renters usually have questions like how much income is required to rent an apartment? As a general rule, 30% of your income should be allocated for rent. So, based on how much you earn, opt for an apartment at Cass Lake Front Apartments or Cass Lake Shore Club Apartments that fits within this range.
High Employment Rate, Easy Access to Offices and Schools, and Health Facility
Major employers, like Chrysler World Headquarters, are located a few minutes away from Keego Harbor and the Cass Lake area. This opens up employment opportunities for the residents of Cass Lake Front and Cass Lake Shore Club Apartments. Moreover, the commute is not an issue since the location of most offices are nearby. Living in apartments on Cass Lake will give you the route you need to a financially stable life.
Your kids will be picked up from the apartment complex by the bus service of Waterford Public Schools. The quality of education is top notch, too. You can also look into private school options within the area.
Some of the top schools in this area include:
● Cooley
● Schoolcraft
● Mason
● Pierce
● Durant
● Kettering
● Mott
Health is a basic necessity that cannot be ignored. As a resident of apartments on Cass Lake, you can get health-related help from the Pontiac General Hospital, which is close to Keego Harbor. It is a well-facilitated medical center with experts in the field. So, top-notch health facilities are just around the corner.
Plenty of Entertainment Options and Recreational Activities
You do not have to cook every day at the Cass Lake Shore Club Apartments or Cass Lake Front Apartments. Take days off the kitchen to enjoy the delicious local Keego Harbor restaurants. From fast food to fine dining to clubs, Keego Harbor offers all the options. You can access these locations easily from Cass Lake apartments. You can also enjoy food at local eateries.
When you are done with your favorite dish, why not shop around local markets or head to luxurious shopping centers? Easy access to shopping centers will make your life at Cass Lake Front Apartments or Cass Lake Shore Club Apartments very easy. You can get your grocery within a walking distance. If you want more than what the local shopping centers offer, the Great Lakes Crossing Outlets is a mall that you can visit.
A balanced lifestyle should include enough activities to keep you entertained. In today's fast-paced life, this is only possible if you have outlets nearby. With the direct dock access and boat dock spaces at Cass Lake Shore Club Apartments, the residents can enjoy the beauty of Cass Lake any day.
Places to Visit
The prime location of Cass Lake Shore Club Apartments and Cass Lake Front Apartments offers you plenty of spots to enjoy. Here are some suggestions:
Public parks and lakes are open for all. That said, Keego Harbor is known for its top public parks and lakes. They are all well-maintained places open to the public throughout the year. Do the following in Keego Harbor parks and rec:
●Enjoy the changing seasons
● Give your kids a chance to explore the outdoors
● Take your pets out to play
● Spend quality time exploring the place
You can explore museums and art centers to learn more about the place. The history of Cass Lake, Michigan alone is very interesting. Learn some interesting facts about this lake, as well as other parts of Keego Harbor, by visiting museums. If you are more of the creative kind, you will love the local art centers.
The best part about living in Cass Lake Shore Club Apartments or Cass Lake Front Apartments is the easy access to nearby areas. You can get to any place in Keego Harbor in less than a 10-minute drive. From the top hair salons in Keego Harbor, MI to the best tourist attractions of the town, everything is within reach.
Any day you feel like you have had enough of Keego Harbor and want to explore more, the list of options is once again pretty vast. Some of the options you can consider for a weekend vacation are:
● West Bloomfield Township
● Bloomfield Hills
If you are in search of a good fitness center, these lakefront apartments on Cass Lake offer many options, such as:
● Physx Performance
● Evolve Yoga
● Bloomfield Fitness
It is wise to register at a fitness center within a walking distance so that you can incorporate some extra physical activity during the commute. A fitness center this close will make it easier for you to stay consistent, but, of course, the fitness center within Cass Lake Shore Club Apartments will be the most convenient for this purpose.
The Takeaway
Cass Lake Shore Club Apartments and Cass Lake Front Apartments are, without a shadow of a doubt, the best place to live in Keego Harbor. With the luxurious lifestyle compared to their nominal rent rates, they are a steal! Sign your lease for 6-12 months right away to start enjoying the best lifestyle possible!