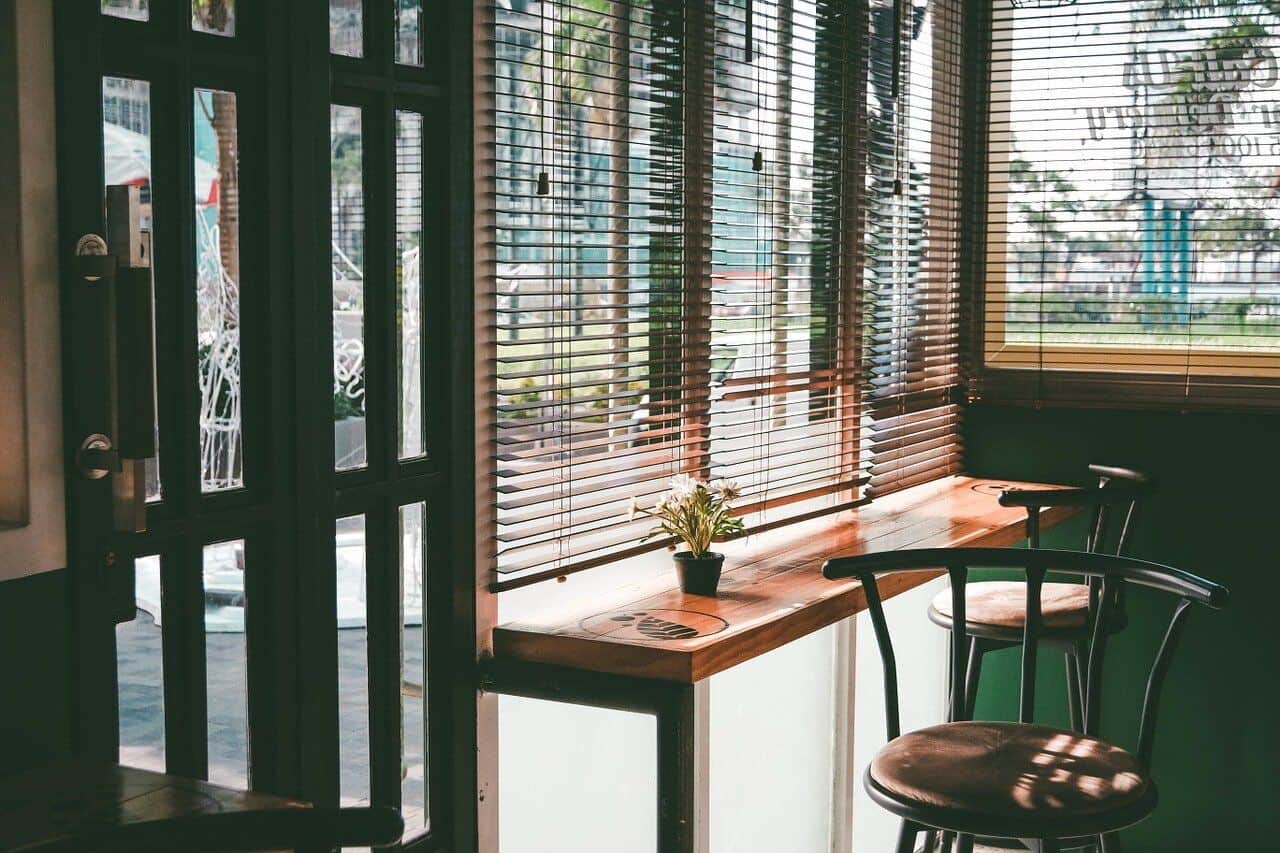 November 30, 2020 at 1:42 pm · Justin Becker · Comments Off on The Process of Renting an Apartment
Are you on an apartment hunt, but don't know where to start? The truth is that renting an apartment is a very involved process that requires you to have critical information.
For instance, you must first submit an application and wait for an acceptance from the landlord. There are also some critical documents that you should present at this time for consideration. You may find the apartment application process tedious, especially if you are a first-time apartment renter.
If you don't know the process involved when it comes to apartment renting, there is no need to worry. Here, we will take you through the whole process and everything you need to know in order to qualify for an apartment.
Process of Renting an Apartment
Renting an apartment starts with an apartment application. This is the process of submitting the application form and the relevant supporting documents to go along with it. The landlord will then use the documents and information to determine your eligibility.
You usually have to pay a non-refundable fee to process your application, in most cases. The fees typically range between $30 to $50.
So, where can you find the application forms? Most rental apartments post their application forms online for easy access by any potential tenant. Therefore, the first place to check would be on the apartment's website. If you prefer to fill out a physical application, visit the leasing office to pick one up. Whichever option you choose, whether online or in-person, ensure you fill the forms out as soon as possible, and with accurate details.
Below is a step-by-step guide on the apartment application process:
Find the Perfect Apartment
Before doing anything else, you need to know how to find the perfect apartment and view it. This will enable you to choose the apartment with the best features and amenities for you and your family member(s). In order to do so, you need to determine the kind of location you would like to stay in advance.
You will additionally need to set a realistic budget. We recommend that you only rent a new apartment that you can afford, so be sure you know how much rent that is.
If possible, have a professional inspect the apartment before you apply for it. This will help you avoid making maintenance requests for damaged things before you even enter the apartment. It will also help you settle in an apartment that is up to your standards.
To select the best apartment, compare several available options. You can search for apartments online, ask for referrals, or look for one in-person. Take a look at our top five websites to search apartments for rent.
Filling Out Your Rental Application
After identifying your dream apartment, it is now time to fill out your rental application. You can ask the property management company for direction on this step, if needed. If you have plans of having a roommate or co-signer, they most likely also need to fill out the application.
With many apartments, you will have to fill out the application online. You may, however, be able to complete the application at the property manager's office, as we pointed out earlier.
You will need to provide critical documents and information at this stage. Let's consider them below:
Contact Information
Why is your personal contact information necessary? The landlord needs to communicate with you throughout the screening process. Therefore, it would be helpful to provide the correct contact information through which they can reach you with ease.
You will be asked to provide your phone number, address, and email address in most cases. Ensure that you provide the correct and up-to-date information so you can be contacted if they need any further information.
Photo ID
You will also be required to provide identification. This will be in the form of either your state ID or driver's license. Ensure that the names you fill out on the forms match those on your photo ID.
Social Security Number (SSN)
During the application process, most landlords require a social security number. Some go further to request your actual social security card. This is mainly required for background and credit checks.
Previous and Current Employment Information
You will also have to provide your previous and current employment information in order to verify employment and for reference purposes. Include the phone number, company name, and occupation in your application for the landlord to achieve employment verification with ease.
Proof of Income
You will have to provide proof of your monthly income, including tax returns, bank statements, and/or recent pay stubs.
Landlord References
Most landlords also ask for previous landlord references. You should, therefore, secure these reference letters in advance.
Vehicle Information
This information is required, especially for those looking for a parking spot. Ensure you provide the correct details about your car. This includes the license plate number, car model, and make.
Emergency Contacts
What happens if there is a medical emergency and you stay alone in a place far from family and friends? In such a case, the landlord should have an emergency contact to reach out to. You should, therefore, choose wisely who you add as your emergency contact.
Pay Your Application Fee or Processing Fee
You will be required to pay an apartment application fee for almost all applications. This is used to fund potential credit and background checks.
The application fee varies depending on several factors, including the landlord, the type of building, and the area. In some cases, you might find that the application fee is accompanied by a processing fee. You should, therefore, confirm with your property manager what the total amount is so you are prepared.
Remember, in most cases the application fee is not refundable, but this is something you will need to confirm with your new potential landlord.
Credit and Background Checks
When you decide to rent an apartment, expect to go through a thorough credit and background check. Most focus on any past criminal history and may date back as far as the property manager deems fit. Therefore, it is your responsibility to report any critical background information.
A credit check mainly focuses on the financial responsibility of the tenant. Every landlord is always looking for tenants who manage rent payments without delay. Here, the landlord also checks your credit score. If you have bad credit scores, ensure that you are honest and upfront with the landlord. Sometimes this can be as a result of past medical bills or student loans, in which the landlord may work with you.
Note, even in situations where you have a bad credit history, there is still an option of having a co-signer.
Proving You Can Afford the Apartment Rent
How can landlords have confidence that you will manage rent payments responsibly every month? They achieve this by requesting you to prove you can afford to pay rent. Here, you are required to provide proof of income, employment, or both.
In most cases, you should submit your last month;s worth of pay stubs from your employer, tax returns, and/or recent bank statements. Depending on your job, you might also have to provide client contracts, W–2 forms, among other documents.
For your information, this process takes the longest to complete. It is the reason why the rental application process time might take three days. Learn how long does it take an apartment to approve you here.
If you can't afford to pay rent, this is the time to consider having a roommate. They will most likely be required to fill out their own application and provide proof of income.
You can also figure out whether or not you need a co-signer. A co-signer is anyone you know with a good credit report, has very good income, and who is willing to be your guarantor. They take the legal burden of paying your monthly rent if you fail to. Every co-signer must sign a legal document stating that they fully accept this responsibility.
Provide Reliable Personal References from Colleagues or Previous Landlords
Personal references are oftentimes the difference between your application getting approved or denied. Personal references are critical, especially for prospective tenants that do not have a rental history.
Get someone who can vouch for your dependability and reliability when it comes to paying monthly rent. You can get such references from a colleague at work or a friend. Ensure it is someone who knows you well, and is also someone that would carry weight with your landlord.
For instance, if your previous landlord gives you a glowing review and puts it in writing, that can go a long way. Make sure they point out that you abided by the apartment pet policy (i.e. paid the pet fee on time and kept the apartment clean) and you did not make unnecessary noise.
Even though a letter of recommendation is not typically mandatory, it can help persuade property managers and landlords during the rental application process.
Lease Signing
Signing the lease is a critical part of the rental application process. Before you sign the lease agreements, ensure that you inspect the apartment, check-in with your new potential neighbors, and meet your potential landlord.
This would also be the time to discuss or negotiate your move-in fees, i.e. monthly rent, security deposit, and possible additional fees. Most of the time, the respective state regulates the deposit fee, however expect to pay at least an equivalent of the first month's rent as a security deposit.
Take advantage of this time to also ask critical questions, including how to get the security deposit back when you leave.
Most importantly, ensure you read and understand the lease agreement before signing it. Learn how to read an apartment lease agreement here.