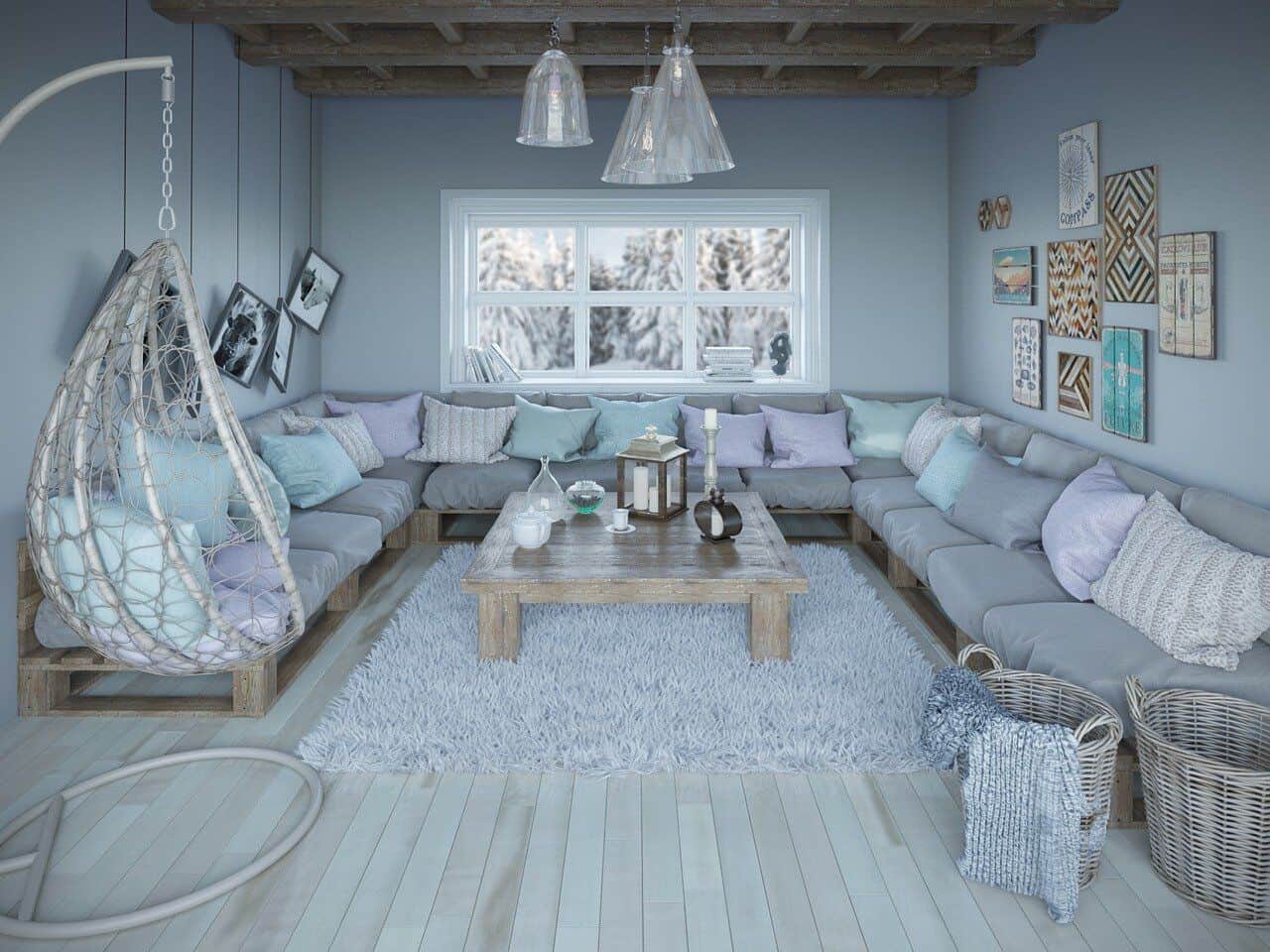 January 11, 2021 at 2:48 pm · Justin Becker · Comments Off on Keego Harbor vs. Bloomfield Apartments for Rent
If you are planning a move to the Great Lakes State, one of the first priorities is finding the right apartment to live in. Fortunately, this state has a lot to offer in terms of great housing and accommodation. It also has some of the top elementary schools in the country, so most places will be great for families with kids.
Of course, there are a lot of factors to consider before you send in that tour request application. MI apartments come in a wide range of sizes, average rent, and facilities. However, some people might have an option to settle down and rent an apartment in Bloomfield Hills or Keego Harbor, MI. These two places are within Oakland County and are just 10 miles apart. Downtown Detroit has one of the nearby zip codes worth knowing.
What is Bloomfield Hills Like?
If you are considering a one or two bedroom apartment in Bloomfield Hills, MI, read up about this area and its apartment related info.
Bloomfield Hills, MI is a city, albeit a small one. If you get one of the apartments for rent here, you will be assured of proximity to some great schools and an overall decent lifestyle.
The population of Bloomfield Hills, MI has not been growing much. In fact, it has been slightly declining when you look at the data for the past few years. With the population statistics and the large spaces in Bloomfield Hills, one may expect the average rent here to be a bit lower than surrounding areas.
The atmosphere and setting of Bloomfield Hills is a blend of rural and suburban. However, there are big cities near the place as well. Renting a bedroom apartment should not be a problem. Besides, there are many other options, such as a traditional house, mobile homes, and so on. If you are specifically looking for apartments in Bloomfield, MI, you may want to find out about the pros and cons of this choice.
In Bloomfield Hills, you may expect a tightly-knit, friendly, and welcoming community. Since the structures are a bit sparse here, there is plenty of space for events, gatherings, and just getting to know your neighbors.
What is Keego Harbor Like?
Keego Harbor is a beautiful city in Oakland County, Michigan. There are two major lakes in this area; Sylvan Lake and Cass Lake, with several smaller water bodies dotting the place. While it started out as a resort area, Keego Harbor is now a proper thriving community with a population of around 3,000. Overall it is a safe and fun place to live, whether you are in 1-bedroom apartments for rent in Keego Harbor, MI or something bigger.
Bloomfield Hills might be a decent place to live, but the city of Keego Harbor offers you a lot of amenities in exchange for a reasonable average rent. You can also get a lot more housing options, with a one bedroom apartment, two bedroom apartment, or three bedroom apartment usually always available. You may also want to compare apartments for rent vs. houses for rent in Keego Harbor, MI.
It is no surprise that many people might wonder who should consider Keego Harbor. With the amazing views and great amenities in Keego Harbor, the apartments here are perfect for retirees, young professionals, and growing families. The rent in Bloomfield Hills might be a bit lower, but Keego Harbor provides a great base for people in all walks and stages of life.
Bloomfield Apartments for Rent
If you are still stuck between deciding on an apartment in Bloomfield Hills or Keego Harbor, it is time for some comparisons between the two places. In addition to ensuring digital accessibility, there are several considerations to account for in a potential dream apartment. Let's take a look at some of these now and see how the two places match up to our requirements.
1. Recreational Opportunities
No matter where you live, you need something to do in your spare time. Yes, we all have our devices and the internet for spending our hours of leisure, but it is best to have healthier, more productive options for recreation. Families with children especially need several places where they can spend some quality time and even have learning experiences along the way.
Options for Outdoor Enthusiasts
In Keego Harbor, you will find a lot of outdoor recreational opportunities for both individuals and families. There are beautiful parks to enjoy, several events occurring at any given time, and the lakes in Oakland County, MI that are in close proximity for all sorts of water-related fun!
While Bloomfield Hills does have its share of outdoor events and some nice parks, it does not have the same proximity to happening places like Cass Lake. Even the top 5 rentals in Bloomfield Hills, MI will not give you the boating, fishing, and water spots that are available on Cass Lake. You can always drive down from Bloomfield Hills to Keego Harbor to take part in such activities, but it will not be as convenient as living right there in Keego Harbor itself.
In addition to all the fun activities at Cass Lake, residents of Keego Harbor can also get closer to nature at the nearby state park. This Keego Harbor parks and rec area is a haven for outdoor lovers, providing the perfect place to wind down, exercise, socialize, or go hiking.
2. Activities and Community Spirit
Keego Harbor may only have become a city in 1955, but it has a nice, established community. With Orchard Lake Road in the middle of the area, residents have access to a lot of stores and other establishments that are worth a visit.
Both Bloomfield Hills and Keego Harbor have small communities. If you settle in either of these areas, you are likely to have friendly neighbors and bump into people you know at the grocery store.
Even with a small community, there is always plenty to do in Keego Harbor. We have already discussed the outdoor activities, but there are also many Keego Harbor restaurants to try out and several city-sponsored events held throughout the year. These provide great venues for people to collect, get to know each other, and establish a friendly community.
The Big Fish festival is also worth talking about here. This festival is just one example of the many festivals enjoyed by residents of Keego Harbor. Here, you can enjoy various dinners, keynote speakers, basketball games, and shows of classic cars.
Yet another Keego Harbor event to look forward to every year is the exciting skate night. Here, people are encouraged to throw out their fears and skate the night away! Whether you are a beginner or an expert, this event offers a lot of fun to all family members and people of all ages.
Basically, Keego Harbor has no shortage of enjoyable activities that you can plan for. Whether you are going out with friends, family, or on your own, there is always the opportunity to try something different. Also, checkout all of the free summer activities for kids near Keego Harbor, MI.
The Dwindling Population of Bloomfield Hills
Unfortunately, we cannot say the same of Bloomfield Hills. With the dwindling population, there is also less interest for businesses on that side. In a matter of years, the town may be too quiet for most people. While some folks may prefer it that way, the fact remains that there might not be many recreational options in Bloomfield Hills these days. However, venues like the Forest Lake Country Club are still open, with nearby cities offering fun times if you are up for the drive.
At the end of the day, Keego Harbor is a small town, and won't have the big city amenities for its residents. However, the upside is that both Keego Harbor and Bloomfield Hills are within easy driving distance of big city venues such as Freedom Hill and Meadowbrook. All of these are a mere half-hour drive or less if you start out from Keego Harbor.
3. Affordable Living
When it comes to affordable living, it makes sense to compare Keego Harbor with other places. The definition of a perfect apartment will vary from one person to another. Some may prioritize low rent above all else, while others will value a large rural-type space more than a happening, exciting area. In Keego Harbor, you get access to the best schools in Oakland County (see the top five keego harbor schools). This will save you the cost of private tuition. Other amenities are also available at some amazing rates. When it comes to housing, you can get affordable income-based apartments in Keego Harbor.
Of course, some of the rentals here might be pricier than similar ones in Bloomfield Hills. However, the perks you get from living in Keego Harbor are priceless. Overall, the lifestyle here is affordable and reasonable.
The Takeaway
While both Keego Harbor and Bloomfield Hills offer a peaceful lifestyle with reasonable rent rates, we will have to choose Keego Harbor for settling down in the long run.
With the welcoming community, the fun events, and the lakes nearby, Keego Harbor is a haven for people of all age groups and career goals. The life here is part of why people love Keego Harbor lake apartments, like Cass Lake Front Apartments. Weigh the pros and cons of living, go on some apartment tours, and grab that ideal apartment as soon as possible!