If you want to enjoy life in Keego Harbor lake apartments, but don't know whether it's worth it or not, there is no need to worry as we got you covered. Keego is a historic town in Michigan known for offering tenants the quality of life they desire. It has a perfect combination of small communities and a resort-like feel. The city is also located on the shores of large lakes. This will enable you to have your paradise while staying in Keego Harbor lake apartments.
Keego Harbor became a city in 1955, and since then, it has been populated by wealthy residents living on lakefront property. Today, it is easier to find Harbor lake apartments at an affordable price, along with other added benefits such as public lake access, attendance zone, and water sports. In this article, we'll explore reasons why people love Keego Harbor lake apartments.
Harbor Lake Apartments
There are many reasons why you should settle for harbor lake apartments. However, you should know that finding the best apartment isn't easy unless you follow the right channels. It also involves looking for the best apartment features. Let's look at the reasons why Keego Harbor apartments are the best:
Keego Harbor Lake Life
Keego Harbor is situated at an ideal location on the shores of Sylvan Lake and Cass Lake in Oakland County. It is home to a boat launch and two beach access points. There is no argument that Cass Lake is among the largest lakes around, occupying about 1280 acres.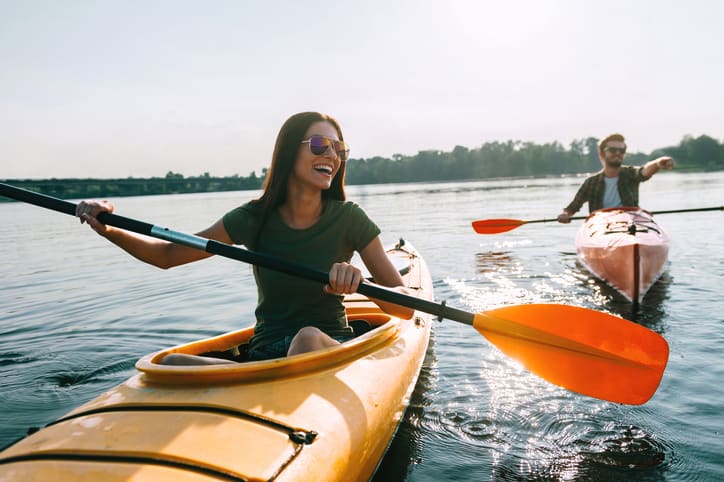 The idea behind the development of Keego was to come up with vacation homes. The intention was to build resort areas where people could enjoy their summer activities. Today the Keego area is made up of luxurious apartments and original cottage homes. Nothing is better than swimming in cool lake waters during the summer. The Keego Harbor lake apartments area is also ideal for fishing activities.
The majority of the people who have settled in Keego Harbor lake apartments find the sporting activities exciting. You can take part in recreational lake events, including sailing, water skiing, and boating. The Pontiac Yacht Club also offers a private launch on a specific section of Cass Lake. Settle in at any Keego Harbor apartments to enjoy a better harbor lake life.
Excellent Education Attendance Zone
The Keego region has a high level of school attendance zone. Many people love the area because they'll have access to the award winning West Bloomfield school district. The school district accommodates over 5500 students, mainly from West Bloomfield Township. Schools from this district have received national and state awards, including being named a National Exemplary School.
A majority of people move to Keego Harbor lake apartments knowing that their children will be guaranteed a quality education, and children with individualized needs are offered many helpful programs.
The Bloomfield District is always committed to educating students to be great communicators, critical thinkers, and problem solvers. The Washington Post named West Bloomfield High School as the 14th Most Challenging school in Michigan in 2014.
Community Living
No one wants to live in an area where they don't have welcoming neighbors and are full of loneliness. This won't be a challenge when you decide to settle in Keego Harbor lake apartments. Generally, the population here stands at 2,970. Since there are many activities organized in the city to bring residents together, a sense of community is built.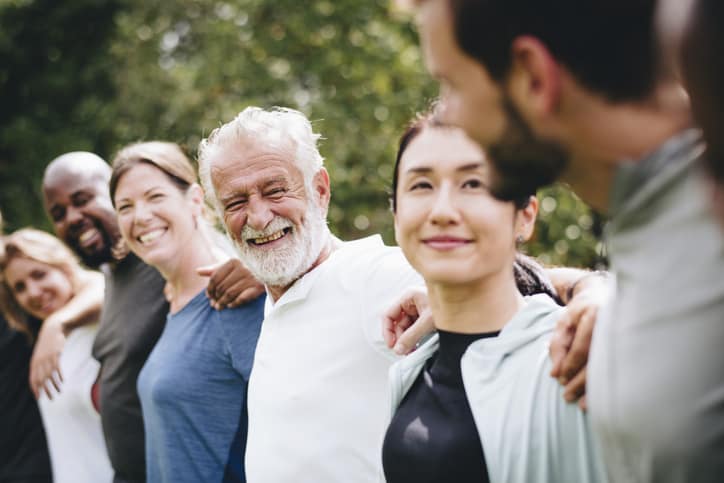 There are parks that are used to host community events for residents. One such event is the Big Fish Festival, which is the most significant event in Keego Harbor. For those staying in Keego harbor lake apartments, the event combines local businesses and entertainment. The event, which lasts for a weekend, involves food, dancing, and classic card games.
Residents of the Keego Harbor lake apartments can also be invited to other family-friendly activities, such as the St. Mary's Fair, sailing competitions, and even an evening of skating.
The area is also home to several successful businesses and welcomes other people to set up their business too. You'll never get tired of the shops and restaurants found here, especially in the downtown area. For instance, there are Indonesian, Chinese, Meditteranean, and Mexican restaurants. It's this diversity that builds the sense of community Keego Harbor is known for.
The Apartments are Affordable
It's common knowledge that people are attracted to cheaper apartments, and the same is true for Keego lake apartments harbor. The homes here are not only affordable, but also luxurious. The apartments' harbor lake location is strategic in a place where you'll enjoy more peace and quiet.
All the surrounding lakes are just a walking distance away. The apartments are affordable, despite having excellent features, with most including outdoor patios, extra storage, a fully-equipped kitchen, and granite countertops.
Snow removal, water, and trash pickups are typically also included in your rent. This place is, therefore, the perfect place for you to call home. Other exciting amenities which you should always consider include:
●     On-site laundry facilities
●     Covered carport parking
●     Personal storage lockers
●     An online resident portal system
●     Eco-friendly A/C units
●     24-hour on-call maintenance
Tenants in this area can keep pets affordably and in a friendly environment, especially since there are several dog parks nearby.
Easy Access to Other Major Cities
Keego Harbor is located near Telegraph Road, which connects to I-696. From here, you can access any location in Detroit. There are several quick options that you can use for your travel, including air travel, bus, or motor vehicle. The area is also about a one hour drive from Flint and Ann Arbor, Michigan.
The good thing about Detroit is that you'll have access to prominent museums, sports, and concert venues. You'll also have access to the cultural benefits of staying in large cities. And, there is the added benefit of being close to major employers such as Chrysler, Ford, and General Motors. Although Keego Harbor provides a small-town feel, it's conveniently located around necessities and larger cities.
Conclusion
Keego Harbor doesn't have the 'Heart of the Lakes' motto just by chance. The city's close location to several area lakes offers tenants various outdoor activities to take part in. If you're looking to buy or rent an apartment in Keego Harbor, then you should be ready to have access to safe neighborhoods, strong local businesses, and renowned schools. You'll also enjoy a luxurious lifestyle at a very affordable cost.
Come visit us at Cass Lake Front Apartments. There are both one-bedroom and two-bedroom units available. This is the perfect place for families and young couples.