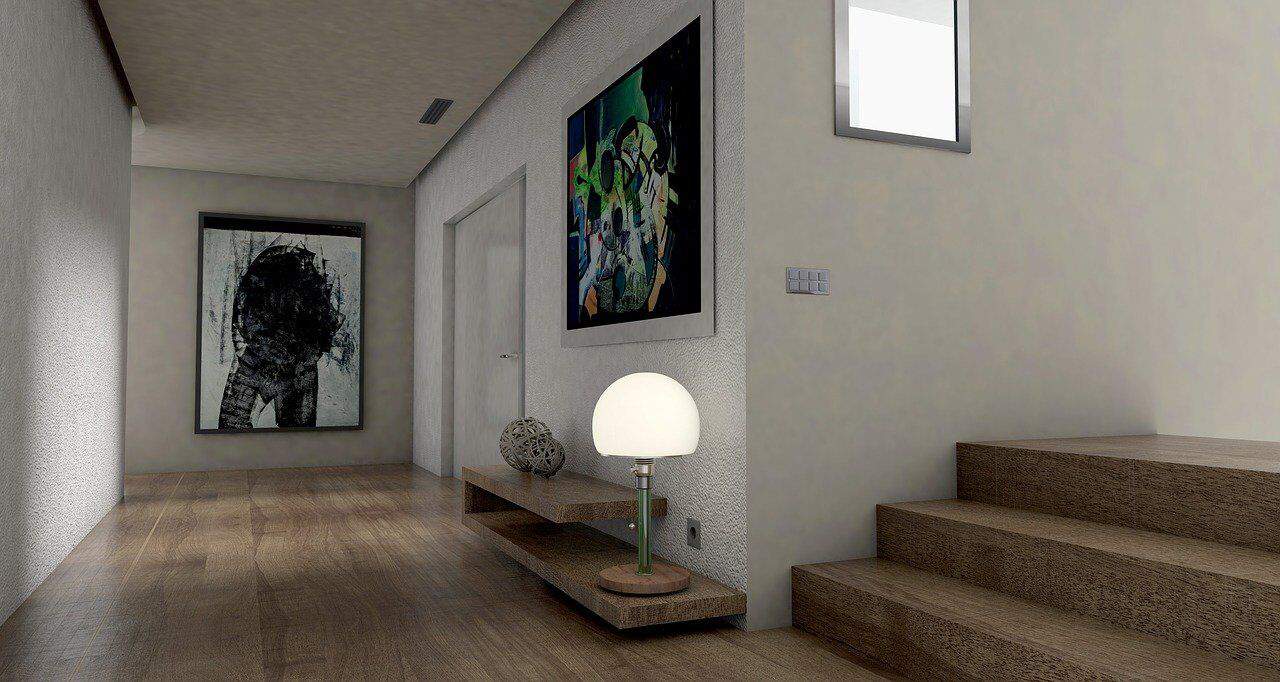 February 15, 2021 at 1:04 pm · Justin Becker · Comments Off on The Ultimate Guide To Renting Apartments In Keego Harbor, MI
This is the ultimate guide to how to find apartments for rent in Keego Harbor MI that are ideal to suit your needs and preferences (and your furry friends too!). The neighborhood is blessed with majestic lakeside views, and there are some definite gems when it comes to available apartments in Keego Harbor MI.
The crucial initial step in the search process for the best suited rental in Keego Harbor for you is doing a vast amount of research!
Fortunately, online there is a plethora of information on apartments to rent in Keego. Albeit on real estate websites, apartment websites, private listings posted online, and reviews online of rental communities in Keego Harbor.
Information available through online platforms and using search filters can help you amass essential information about apartments listings in Keego Harbor such as the quality of rented apartments, the size of apartments, the communal amenities available on site at the apartments complex, the number of locking bedrooms in a rental, the number of bathrooms, are they cable ready, is there a pool, the price of average rent per month, and important local information on the complex. You can even set up alerts on these websites so they can inform you when your type of apartments results comes available.
Doing key research prior to deciding which apartment to rent in Keego Harbor MI will definitely put you in a better position to make an informed choice in finding your dream rental.
The value of living in the local community, what are the benefits of living in Keego Harbor MI?
Local Restaurants
Are you a 'foodie'? Do you enjoy the comfort of living in close proximity to quality restaurants?
If it's family time and you are in search for somewhere to dine out and eat, the welcoming Gino's Pizzeria and Restaurant, on Cass Lake Rd, is definitely worth a visit! The menu not only offers traditional pizza and pasta dishes, but also scrumptious barbecued ribs and fried chicken are available on its diverse menu. Gino's can also cater for any vegans in your family! Their hours of operation are 11:00 am to 10:00 pm, Monday through Friday, and 11:00 am to 10:30 pm on Saturday and Sunday.
If you are seeking a cheaper dine-in option in Keego Harbor, we strongly recommend Early Bird's Café. This is an American-style café/diner, and the morning diner breakfast is most certainly delectable and a great way to start your day! The hours of operation are 7:00 am to 3:00 pm, Monday to Saturday.
Local Grocery Stores
Lakepoint market in Keego Harbor is a convenient option if you want to pick up some basic groceries. In nearby cities, according to the data map, like Bloomfield Hills and West Bloomfield, amongst other neighboring zip codes, you will find several large sized Kroger grocery stores, each with a broad selection of food, household products, wine, and so on. So, you need not worry about having to go far to get your groceries because there are many options on your doorstep while living in this great city.
Shopping Centers
There is no large shopping mall located in the scenic Keego Harbor, however a 20-minute drive away on the I-75 you will find the Lakes Crossing Mall & Shopping Center. Shopaholics, you will be delighted to learn that this outlet mall offers everything you could possibly need, from department clothing stores to food courts, and all at remarkable prices too.
Schools: What quality are the schools in Keego Harbor MI and the surrounding area?
In terms of elementary schools, Roosevelt Elementary School is the only elementary school in Keego Harbor.
Another option is to look for schools in W. Bloomfield, which has ten local elementary schools. The best rated school there is Keith Elementary School. This K through grade 8 school has good test scores in most core subjects, including math and English.
There are no middle schools in this city, but there is West Hills Middle School in W. Bloomfield on Lone Pine Rd. It is a grade 3 through 8 institution with around 618 students who achieve exceptional test results.
The top high school near Keego Harbour is West Bloomfield High, which boasts a 97% graduation rate.
Without a doubt, there is a range of exceptional opportunities in terms of educational institutions in and around the neighborhood.
The affordability of renting an apartment in Keego Harbor MI
Considering the quality of life available by living in Keego Harbor MI, it is a reasonable price and affordable location for a rental home. This area boasts stunning scenery, a range of useful local amenities and services, a range of local restaurants and shops, a good quality of options of local schools, and the opportunity to lead an outdoor lifestyle living in this waterfront community.
Cass Lake Apartments offer a great deal. You can move into one of our spacious 750 square feet 1 bedroom, 1 baths,  rentals for $825 apartment rent per month, or one of our stunning 950 square feet 2 bedrooms, 1 baths, rentals for only $950 per month. These rates are well below the average rent in the area.
Keego Harbor MI is strategically located a 40-minute drive from the city of Detroit MI, and only five minutes from the US-24 highway and 10 minutes from the I-75 expressway.
Where can I find top quality modern contemporary apartments in Keego Harbor MI? Will I have enough space? Do the apartments for rent have modern design features?
Apartments In Keego Harbor MI
Our top pick of Keego Harbor apartments available that meet all of your needs is Cass Front Apartments, with their impressive 1 and 2 bedroom rental apartments.
1 Bedroom Apartments
In the 1 bedroom apartment, the modern galley kitchen has everything you need, including a large brand name fridge, a cooktop and oven, storage, custom cabinetry, granite countertops, modern fixtures and tile flooring.
The inviting dining room has enough space to fit four at the table at a time. The bathroom is spacious with modern features such as a custom vanity with granite countertop, brass fixtures, energy-efficient lighting, a shower/tub combo and hardwood floors.
The master bedroom is fit for a king, or a queen! The Master Suite bedroom combines a contemporary vibe along with luxury features, high-quality carpeting and a sizable walk-in closet.
Interested in seeing this one bedroom apartment to rent in Keego Harbor further? You may firstly look more closely through a 3D tour, then contact us right away to schedule a viewing!
2 Bedroom Apartments
The 2 bedrooms apartments are even more spacious, at 950 square feet. Are you a fan of open plan living? The 2 bedroom apartment has been custom designed to an open-plan style.
This rental is an ideal fit for young families, remote or self-employed professionals, and retirees. The kitchen is a custom open-plan design that incorporates the living and dining area. The kitchen brings together class and functionality, blending granite countertops and soft-tone tile flooring with brand name appliances and custom-made kitchen cabinets.
The living/dining room has stylish wood-style flooring and oversized windows, with plenty of natural lighting. This space can fit any sized furniture set, and the dining area can easily seat four to six people.
The Master Suite bedroom in this rental is a large comfortable room equipped with oversized windows, good quality carpeting and an impressive walk-in closet big enough for two people.
All of the apartments come with outdoor patio space, well-designed floor plans, deluxe amenities, contemporary interior design styles and décor, and top-quality household appliances. In addition, we provide a safe lifestyle with helpful management and 24-hour maintenance staff available.
Where can I find an apartment in Keego Harbor MI, equipped with essential communal amenities and facilities on site?
More great perks of renting units from us are the fantastic communal features such as its laundry facilities, social events organized by management, outdoor areas with scenic idyllic views of the lake, access to the beach and lake front, and the property manager and maintenance team are available to offer assistance to residents at any moment. And don't forget about the Big Fish Festival, which takes place once a year in this great city.
Our complex is also pet-friendly for cats and dogs, with amenities such as waste stations for pets available on our grounds. After signing the Pet Owner Rules and Regulations Agreement form, your pooch or moggie can come with you to our complex!
The paperwork involved in the application process to rent an apartment in Keego Harbor MI
You will be required to fill out a rental application form to apply for an apartment home. This form will ask you to provide information regarding your current/previous employment, income, and your credit score. If this is accepted, you will be able to secure the unit, and you will also need to provide a security deposit.
In order to make the process of paying easier, we have an online portal for residents to pay their rent.
To conclude, out of all your searches for your type of apartments in the beautiful scenic community of Keego Harbor MI, there is none better than Cass Front Apartments! If you decide to rent 1 of our apartments, you may never leave!