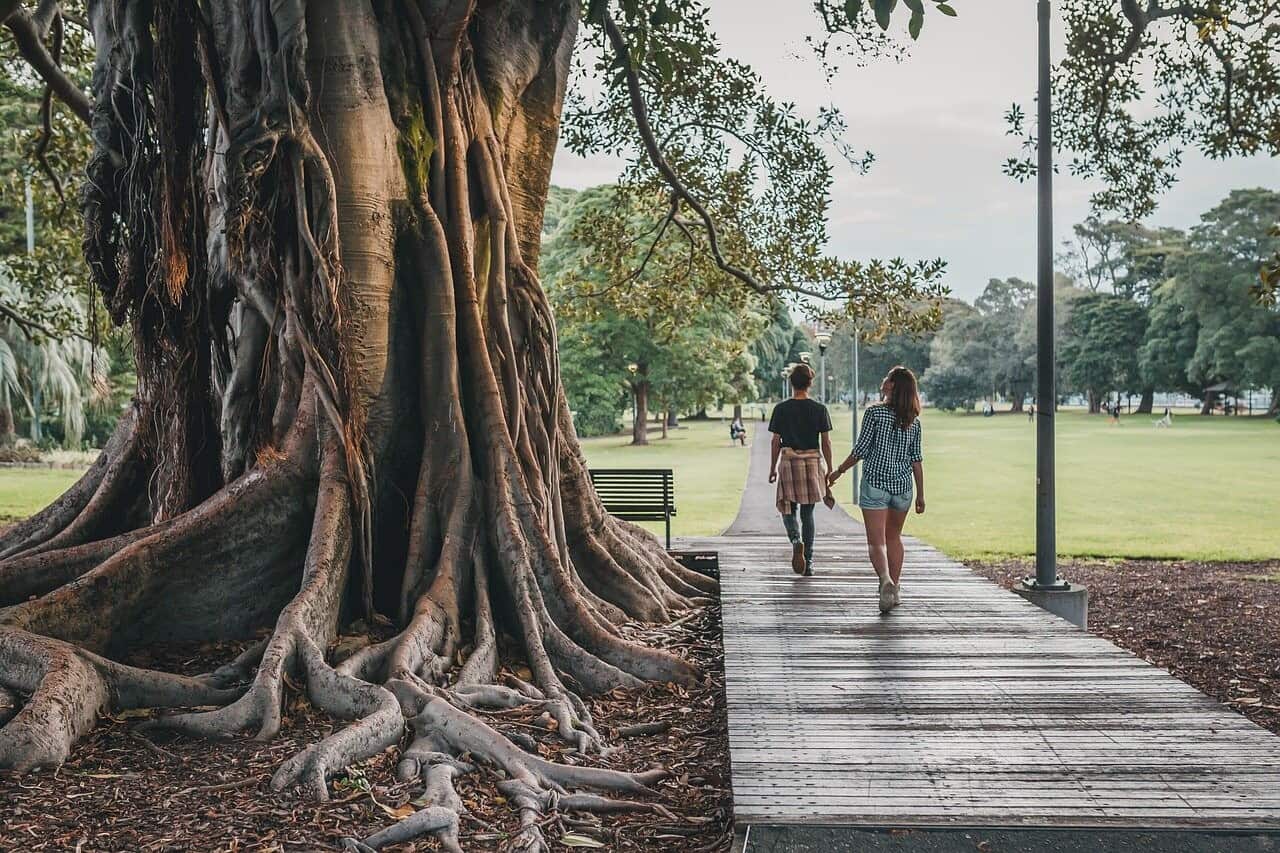 July 6, 2020 at 1:01 pm · Justin Becker · Comments Off on Free Summer Activities for Kids near Keego Harbor, MI
If you live in Keego Harbor, chances are that the place might seem a little too small and quiet at times. Do not get us wrong; the place is great for settling down and raising a family. There are also quite a few chances for some family fun on the weekend or holidays.
The Summer Vacation Challenge
When the long summer vacation comes along, it is time to take these kids' activities up a notch. You can spend lazy Sunday afternoons with some board games and dine out at the Keego Harbor restaurants for a treat, but what about the rest of those never–ending summer days?
No matter what age group your kids are – high school students or younger, it is important to get a fun environment for them. Keego Harbor might have various locations where you have family activities and summer long academic camps. These can get a bit repetitive after some time, though. So, let's start looking at the places a bit further from Keego Harbor.
Riding on a Budget?
If you are already on a tight budget or have a lot of kids to consider, chances are that some fun activities may be out of reach. The good news is that this does not exclude you or the kids from having the time of your lives this summer! Around and near Keego Harbor, in Oakland County, there are several places and events that offer free family fun. If that upscale summer camp is just not possible this year, there are plenty of alternatives in this part of the world.
Free Summer Activities for Kids near Keego Harbor, MI
Summer activities in Keego Harbor do not have to be expensive. Check out these free events and activities that are available in this little city, or somewhere near Oakland County at least:
1. Visit a Park
Michigan may be known as the Great Lakes State, but it also offers a lot of choice when it comes to enjoying nature. If you feel more comfortable with land activities, try the good old formula of taking the kids to the park. In Michigan, however, there is a variety of parks you can choose based on your mood and preferences.
Wondering which park will be best for the whole family or outdoor games? Let's have a look at some of the top options near Keego Harbor today:
Heritage Park
This famous park is within an hour's drive from Keego Harbor and is accessible from Farmington Hills, Ann Arbor, and Royal Oak as well. Here, people can enjoy several ways to connect with nature. You can bike on the nature trails, go hiking, or simply unwind while relaxing on a bench.
There might even be a free day camp for the kids here during the summer. Even without it, Heritage Park offers a slew of activities for children who love to explore, get creative, and stay active. They can join the treasure hunt and also interact with other children from nearby areas, such as Farmington Hills, MI.
Central Park
This park on Washington Avenue is a traditional sort of public green. There are many features to check out, including two memorials and a fountain.
This place is also the venue for several events and activities for adults and children alike. You can get a feeling of summer camps with all the holiday events and art fairs. Food trucks may also be available for when you want a bite to eat.
Clara Miller Park
This park spans 28.7 acres and is just a 17–minute drive from the city of Farmington Hills, MI. It is located in Walled Lake and provides a great place for enjoying a picnic, a quiet stroll, jogging, or running.
This park is not just beautiful, but also a convenient place to experience by yourself or with your social circle. There is plenty of seating, with wide green areas for playing all kinds of outdoor games.
Belle Isle Park
Belle Isle Park in the Detroit River is free for those who come on foot or on a cycle. For those who want to drive up and park their cars, though, a recreation passport is required. If you can wrangle a free deal, then this whole experience of family fun will not be a burden on your pocket at all.
Along with a huge, gorgeous fountain, the visitors here can also enjoy seeing several beautiful, rare species of flowers. There is even a zoo close by, along with a beach, playgrounds, and an aquarium (the oldest one in the U.S. that is under continuous operation).
If you are in the mood for some education along with family fun, the statuary here provides an interesting Keego Harbor, MI history lesson as well. The geography, buildings, and Metro Detroit will also provide a memorable experience.
2. Visit a Museum
A lot of the museums in Metro Detroit, Farmington Hills, and other areas in Oakland County are free of charge. Some may have a small blanket admission fee, but the value one gets from it is priceless. Along with providing everything you need to know about the city of Keego Harbor and Oakland County, these museums can be a fun alternative to traditional summer camps.
Whether you are in Royal Oak, West Bloomfield Township, Michigan Ave., Bloomfield Hills, or Farmington Hills, MI, you can probably find a decent museum nearby. There are several in Metro Detroit, of course, but you can also find some hidden gems in Rochester Hills, Auburn Hills, and other areas in Oakland County. Here are some of them:
Michigan Science Center
This is just a couple of minutes' walk away from the Detroit Institute of Arts. Here, the children's curious minds can learn, discover, and appreciate STEM in the best way possible. You might have to visit their official website to find out when the programs begin.
The techniques here are fairly informal. There is emphasis on hands–on learning, interactivity, and interesting exhibits. At times, we may also expect a setup like a musical theater.
If this place is too crowded, you may consider the Cranbrook Science Center in Bloomfield Hills.
Charles H. Wright Museum of African American History
Even if there is occasionally a small admission fee to some museums, it is worth the investment. In this particular venue, kids can learn about diversity and history. They might not get this experience in the usual summer camps.
Getting out and soaking in the wonders of these museums can be very refreshing. Incidentally, it is also a nice way to keep utility bills low in an apartment.
3. Detroit Zoo
There might be a lot of other zoos in Oakland County, with summer camps and local Keego Harbor schools providing frequent trips for children. Oak Park, another great natural spot, is just six minutes away.
The zoo is best for children ages four and above. With the food trucks around, no one will go hungry! After that, you can always go to Oak Park for a relaxing time. However, children in middle school and above might need a more exciting experience.
4. The MSU Gardens
Located in East Lansing, these Botanical Gardens are a way for children to enjoy plants and learn about them. It has several species, along with complicated mazes as well as structures for interactive play.
5. Go Down to Traverse City
This area is full of free and fun activities. The National Cherry Festival takes place in July, with activities for every age group.
Additionally, there are several parades, food vendors, exciting rides, and so much more. You may also be able to play lawn games along with other interesting activities.
6. Visit Cider Mills
There are several cider mills around Farmington Hills, MI. While buying the pies and other products will cost money, there is no one stopping you from enjoying the sights, fragrances, sounds, and scenes of the historic cider mills in Oakland County.
The Yates Cider Mill is located in Rochester Hills, which is not too far away from Keego Harbor.
7. Hike Along the Wollam Nature Preserve
This hike is like going to the Land of Narnia, as it is called by the locals. The floors are laden with wildflowers, the boulders covered with moss, and the amazing view of Lake Huron is worth all the effort.
For more amazing adventures, consider a trip to the Skull Island Camp. With places like these, you will not be asking whether Michigan is a good state to live in!
The Takeaway
Knowing how to spend the summer days is essential if you want your kids to have the most well–rounded, enjoyable experience. Summer camps are the usual offering in many places, but these might not always be suitable for your aims and budget.
With the free activities on offer, you can leave the memory of summer camps far behind and focus on what you think is best for the kids. Of course, there is always the temptation to leave them in a safe place for activities (for older kids) and get your hair done at the top hair salons in Keego Harbor, MI!