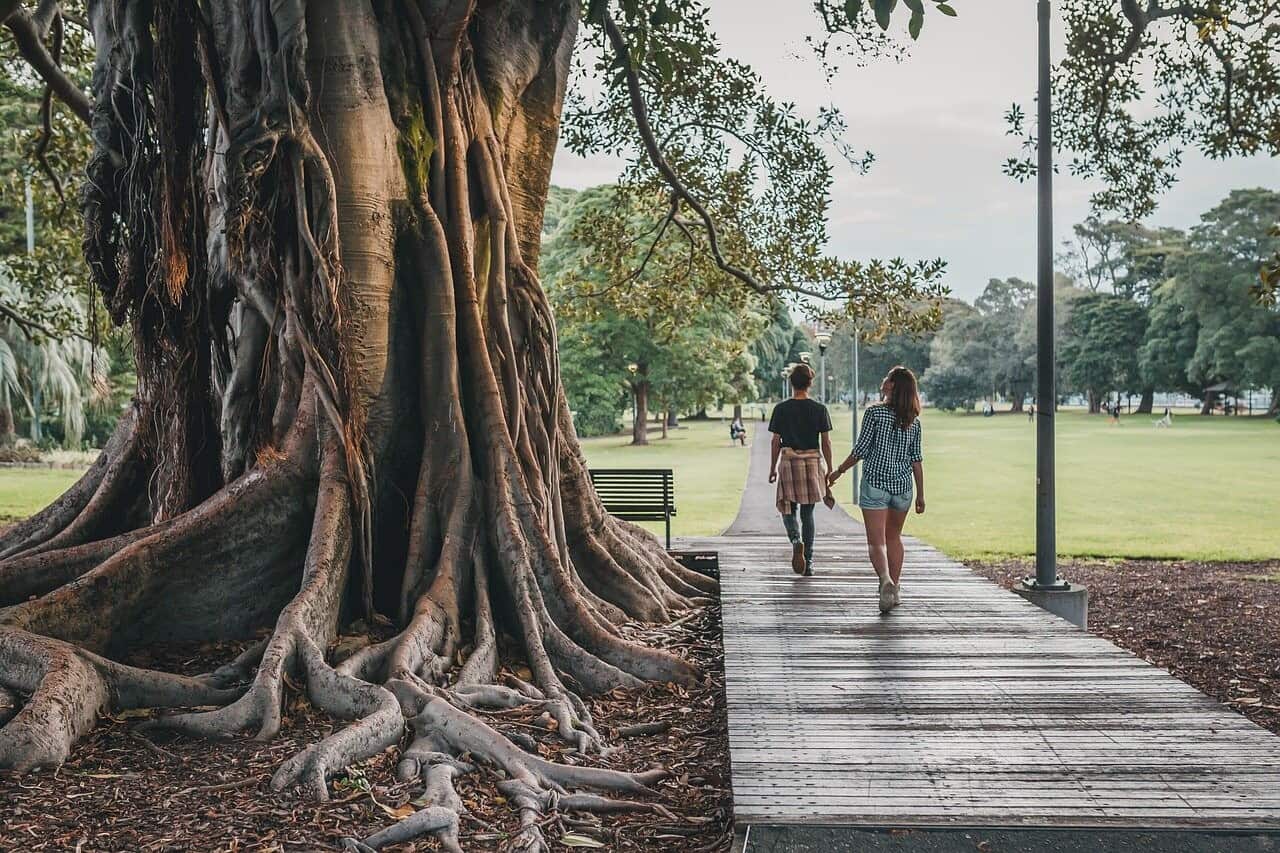 July 6, 2020 at 1:01 pm · Justin Becker · Comments Off on Best Summer Activities in Keego Harbor
Well, if you haven't noticed by now, Keego Harbor is a resort-style city in Michigan. As a result, you will absolutely find a wealth of things to see and do here all year-round. Nevertheless, it is in the summer when Keego Harbor truly comes alive.
With that being said, if you just settled into your Keego Harbor apartment and are looking for things to do right now, you are in luck.  Here is a brief synopsis of the best summer activities to partake in, now that you call Keego Harbor home.
The Amazing Wonders of Nature
Keego Harbor has lush parks, open spaces, lakes, and beautiful scenery everywhere. So, one of the best things you can do this summer is to take it all in. You can start small and check out the various state parks like Baxter-Morgan Park or Firefighter's Park. Either of these lovely green spaces makes for a fun summer afternoon. There's cycling, playground areas, walking trails, picnic spots, and more.
Alternatively, if you are looking for a beach or place to swim, then Fran Leaf Park has a lovely footpath that you can follow all the way down to the Willow Beach swim site.
Indoor Summer Fun
If, on the other hand, you are more of an indoors lover, Keego Harbor can still accommodate you. A great indoor activity this summer, which is fun for the whole family, is taking a stroll through your local libraries, museums, and art galleries. Here, in this lovely city, you will find a total of four nearby libraries—the Alumni Memorial Library in West Bloomfield Township, the West Bloomfield Township Public Library, BR Lakin Library in Pontiac, and the Oakland County Library also located in Pontiac.
Moreover, for all you art connoisseurs and history buffs, Keego Harbor is just a stone's throw away from the Maxine & Stuart Frankel Museum, the Polish Army Museum, and the Orchard Lake Museum.
Apartment Complex Activities
Of course, if your idea of a wonderful summer day involves spending time at home or in your apartment complex, you are not alone. Many Keego Harbor residents enjoy their apartment community amenities like private beach access, picnic/barbeque areas, playgrounds, fire pit areas, and more.
So, if you are not one for crowds or tourists, you don't have to hide away in your apartment. Instead, enjoy the perks of apartment living. What's more, if you have a patio or balcony, don't be afraid to spruce it up some and just relax in your own space.
Nearby Attractions
Another great activity for you this summer is to explore the nearby attractions. Keego Harbor has a lot to offer, but that doesn't mean there is not plenty to do just beyond the city limits. For instance, there are other amazing nature parks just around the corner, including Dodge Park, Beaudette Park, the Cranbrook House & Gardens, and more. You can even take a quick drive to Auburn Hills and check out the Sea Life Michigan Aquarium, have lunch at the Rainforest Café while you are there, and maybe get in a little shopping at Great Lakes Crossing.
Concerts and Festivals
Then again, if you want to keep your summer activities more local, you can always enjoy a concert or festival practically in your backyard. Keego Harbor is known for having fantastic Memorial Day Parades, 4th of July fireworks, and Labor Day lake parties galore.
In addition to these events, Keego Harbor has a variety of other community activities just waiting for you. Furthermore, for you concert goers, Keego Harbor is just a quick drive away from DTE Energy Music Theater—so don't miss the opportunity to listen to your favorite bands and artists up close.
Patio Fun
Along those same lines, Keego Harbor has several waterfront restaurants with patios. Not only are these patios on the water, but there is often a live band playing. Thus, a low-key Friday night in your new city listening to live music and sipping on cocktails, off the water—doesn't sound like a bad idea either.
Even if you are not into loud music and alcohol, you still have several waterfront dining options that offer more of a relaxed resort vibe. A few patio places/eateries to consider are Lodge Grill & Bar, The Beach Tiki Bae & Boil, Indo, and The Harbor Steakhouse.
Nearby Wineries and Breweries
One of the best summer activities around these parts is partaking in the nearby wineries and breweries. Nonetheless, many of the worthwhile spots are located just on the outskirts of Keego Harbor.
If you are looking for a relaxing trip with the girls, then pile into the car and head to wonderful wine-enthusiast spots like Vine 2 Wine in Northville, Fieldstone Winery, and Westview Orchards. Similarly, a few breweries in the area that are worth stopping by include Exferimentation Brewing Co. in Pontiac, Pontiac's Filmore 13 Brewery, and Rustic Leaf Brewing Company in Waterford Township.
Water Sports
Once you've moved on from day drinking, you might want to hit the lake instead, which is okay. No one can day drink all summer long, though many have tried. So, back to the lakes, we go.
There are several spots like the City of Keego Harbor Park and Sunset Park off of Cass Lake that are ideal for water sports. Moreover, there are other nearby lakes like Sylvan Lake, Loon Lake, and Elizabeth Lake. All of these lakes actually connect, so you can take out your waverunner and see them all.
Finally, if you have a boat or would like to take one for a spin, then check out any of the dozen or so marinas in the area.
Summer Sports
Keego Harbor is an excellent spot for summer sports. With the seemingly endless array of parks and open green spaces, you will have no trouble at all finding a minor league baseball or softball team. Plus, many of the parks here have recreational fields for soccer, football, and other sports.
Summer is also the perfect time to catch a Tigers game, a Pistons game or a game of golf. If you are an avid golfer, you will be happy to know there are over a dozen golf courses in and around Keego Harbor.
Road Trip Destinations in Michigan
Lastly, for anyone itching for a vacation this summer that doesn't involve going to the airport, there are tons of road trip destinations in Michigan. So, if you feel the need to break free from the resort-like oasis that is Keego Harbor, no one is judging you.
Maybe, you would like to go camping, kayaking, hunting/fishing, marvel at a lighthouse, or check out a festival in another city—whatever the reason, we all need a little rest and relaxation from time to time, especially in parts unknown. The good news is that Michigan has a variety of attractions that would make anyone's day, let alone their summer.
Final Thoughts
Overall, moving to a new apartment in an unfamiliar city during the summertime is not for everyone, but that doesn't mean you should write it off completely. Getting out of your comfort zone and falling in love with a resort-like city will absolutely make a summer move worth it. Plus, once you are settled in, and the workday is done, all you have to do is enjoy yourself.
With all these activities and more, there is no reason you cannot have the best summer activities list around. So, get out there and start crossing off all these fun things from your list.