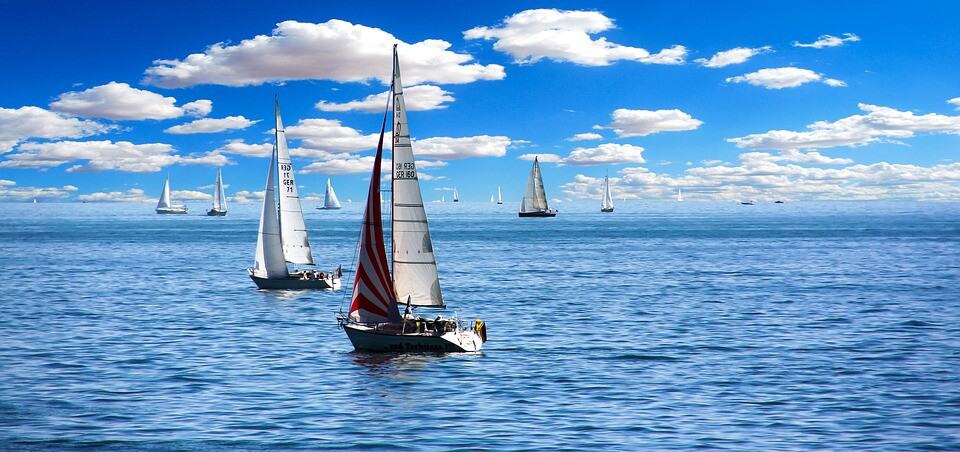 March 17, 2021 at 12:13 am · Justin Becker · Comments Off on The History of Cass Lake, Michigan
Another name for Michigan is "The Great Lakes State," and it is an apt title given the number of natural lakes in the area. With such an abundance of lakes in every corner of the state, it is no wonder that fishing, water sports, and other water-related activities are so popular here. Many lakes will even have a sandy beach, making its shores the perfect place for a fun day out with family or friends.
Of course, not every lake in Michigan is the same. They come in all shapes and sizes, with some being better for outdoor activities than others. From all the lake options you have, however, one of the best choices to make is Cass Lake, MI.
What is Cass Lake?
Cass Lake is just one of the many freshwater lakes located in Michigan. More specifically, it is within the affluent Oakland County and just around 30 miles away from the big city of Detroit. This is around the Southeastern Michigan area. With this strategic location, you can bet that there are a lot of activities going on in and near Cass Lake at any time.
The Perfect Destination
Whether you are a fishing enthusiast or on the lookout for water sports, Cass Lake is the perfect destination. It is definitely one of the reasons why people love Keego Harbor lake apartments.
Cass Lake, Michigan
Many people might be enjoying the sandy beach experience at Cass Lake today, but most of them probably do not know its history. Not all the local lakes in Oakland County have such an interesting background. Since Cass Lake is also next to some valuable waterfront property, according to real estate listings, any potential investors should also look into the history of the place.
If you are planning to visit Oakland County and pay a visit to Cass Lake, here are some historical facts about the place:
1. The Original Purpose of Cass Lake
The lakes of Cass Lake were once a section of the Red Lake Trail. The latter constitutes several interconnected waterways and was mostly utilized as a highway for trappers, traders, and Native Americans. This trail of water is stretched from the southmost part of Leech Lake to the Red River of the North.
2. The Old Name for Cass Lake
The Cass Lake we know today was originally named Red Cedar Lake due to the trees that grew on it. However, the name changed in order to honor the Governor of the Territory of Michigan. His name was Lewis Cass, and he used to be a part of the military before becoming the governor of Michigan in 1813.
The governor is still remembered in Oakland County, the lakefront areas, in Waterford Township, West Bloomfield, and most of Michigan. Michigan Governor Lewis Cass is most known for negotiating the treaties with Native Americans for establishing American settlements.
3. The First Michigan Explorers
Cass Lake and its lakefront areas are where the first outsider explorers came within Michigan. They first scoured West Bloomfield (or West Bloomfield Township) and then headed east to Waterford Township. Before Waterford Township, however, they also encountered what is now called Orchard Lake and Orchard Lake Village.
Explorations
After they passed Orchard Lake Village, they also saw and explored Pine Lake, Union Lake, and several other lakes in the area. For more information on the lakefront areas, it is wise to know everything you need to know about Cass Lake apartments.
4. The Name of West Bloomfield Township
West Bloomfield's name is not a very complicated deal; it came from the windflowers growing in the greater West Bloomfield area. The explorers and first settlers in Michigan found them in the lake front properties alongside Cass Lake.
Needless to say, the West Bloomfield area was very attractive to the earliest Michigan American settlers. Cass Lake Front had large fields, farmlands, and several other beautiful natural resources. Incidentally, these large fields now make a great place for cross-country skiing today.
The Main Attraction
The lakes of West Bloomfield were probably the main attraction for the settlers. West Bloomfield and Waterford Township had not just Cass Lake, but also Orchard Lake, sparkling water, a canal front, and several waterways.
Today, we know Cass Lake, Waterford Township, West Bloomfield, and Keego Harbor as some of the best and most affluent places in Michigan. They are also excellent spots to settle down and raise a family or further one's career.
5. Glacier Activity
We all know that Orchard Lake and Waterford Township are areas near Cass Lake, but we may not know how Cass Lake actually came about. Basically, this is a glacial lake formed after the occurrence of a glacier activity. This kind of lake occurs when a glacier erodes some of the land, which creates a depression. Then, this depression fills with water when some of the glacier ice melts.
Glacier Lakes
Experts now believe that Waterford Township and other areas near Cass Lake might have been glaciated as well. This resulted in several glacier lakes in the area in addition to Cass Lake. This is why there are so many water sport activities in the region, with cross country skiing options in the winter. For more summer activities, you have an option to go to places such as the Dodge State Park or the Pontiac Yacht Club.
 6. Cass Lake Led to Industrial Growth
Many of the Michigan Lakes, including Cass Lake, are directly responsible for industrial growth in the area. A lot of people were drawn to the Cass Lake Front area due to its sweet, fresh water and the mill power availability there. Milling industries were soon powered through the water currents from Cass Lake, Keego Harbor, and Orchard Lake Village. A base was ready for Henry Fords' efforts in making village industries.
Ford
Ford set up several small auto plants within the Cass Lake area. His aim here was to give easy access to people and decentralize automatic operations from the major industrial locations. As most early industries required hydroelectric, the best strategy was to make them along the waterways.
7. A Boost to Property Value
There is no denying that Cass Lake has increased property value in its nearby areas. This is why places, such as Waterford Township and West Bloomfield, have higher property costs than the surrounding areas. There are a lot of people who would pay high prices for the sake of a lakefront home by Cass Lake. For a more cost-effective housing option, you may want to check out the top Cass Lake apartments in Michigan.
8. The Lakes Used to be "Up North"
There was a time when the citizens of Metro Detroit saw the Oakland County lakes as being in the "up north" area. This basically meant that the Cass Lake Canal Front area, Keego Harbor, and Cass Lake were mainly for the wealthy and affluent classes only.
People would scramble for the lakefront properties around the Cass Lake area while housing companies also had cottages for rent for anyone who wanted privacy, yet proximity to Cass Lake.
Perfect Dwellings
At present, these cottage rentals act as permanent structures in the Orchard Lake and Waterford Oakland County area. They can be seen along the shorelines of both Cass Lake and Orchard Lake. For people who love nature, these dwellings with a lake view are like a dream come true. These homes give the residents a view of some gorgeous sunsets and allow them to experience nature like never before. This is one of the reasons why nature lovers might prefer Cass Lake over other places.
Cass Lake: A Popular Destination
The importance of Cass Lake lies in its history and the events that occurred around it in the past. Now, it is a very popular destination for those who want to enjoy nature, go fishing on a regular basis, or just relax and unwind. During the summer months, you can see a load of sunbathers on the sandy beach down at Cass Lake. The one-mile shoreline is more than enough to accommodate tourists, though the place does get crowded at times.
Something for Everyone
It is not just sunbathing and relaxing at Cass Lake, though. There are also pontoon boats available for rent. If you would like to try something different, go for a challenging canoe ride. Swimming here is also an excellent exercise; it cools you off and relaxes you as well. Overall, there is something for everyone to enjoy whether they live near Cass Lake or not.
The Takeaway
The history of Cass Lake is certainly a rich and interesting one, which makes it one of the best spots to visit in Oakland County. If you are interested in investing in the lake front properties around Cass Lake, contact a local real estate agent. They might be best equipped to identify prospective properties consumers can invest in.
If you would like to settle down here for some time or the rest of your life, Keego Harbor apartments might be the best option next to Cass Lake, such as Cass Lake Front Apartments. For more information on the Michigan lakes in Oakland County, you may also want to read up on the top five lakes in Oakland County, MI.